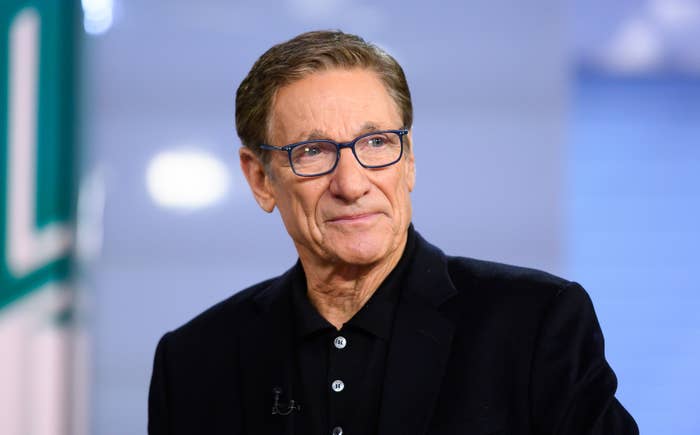 After 31 years on the air, long-standing daytime talk show Maury will end production this season. 
Deadline reports NBCUniversal has pulled the plug on the syndicated show, which first premiered in 1991 under the title The Maury Povich Show. In 1998, the show was re-titled Maury and subsequently acquired by NBC. Original episodes of the show will air through September.
The announcement comes after 30 seasons on the air and more than 3,600 episodes produced. As reported by Entertainment Weekly, Maury has long been a ratings juggernaut, earning an average of 1.7 million daily viewers in 2020.
"[Maury episodes] touch so many classic themes, whether it's love, distrust, conflict, drama," Povich told the Chicago Tribune in 2012. "And the paternity shows in particular, you've got he-said, she-said, is-he-the-father, isn't-he. While soap operas play those themes out over six months, we play them out over 12 minutes."
Maury is not the first series that has been recently canceled by NBCUniversal. Earlier this year, the network pulled the plug on Nick Cannon's talk show and The Good Dish, which were canceled after just one season each. Meanwhile, another daytime series, Judge Jerry, is also set to go off the air in September after being canceled following three seasons.