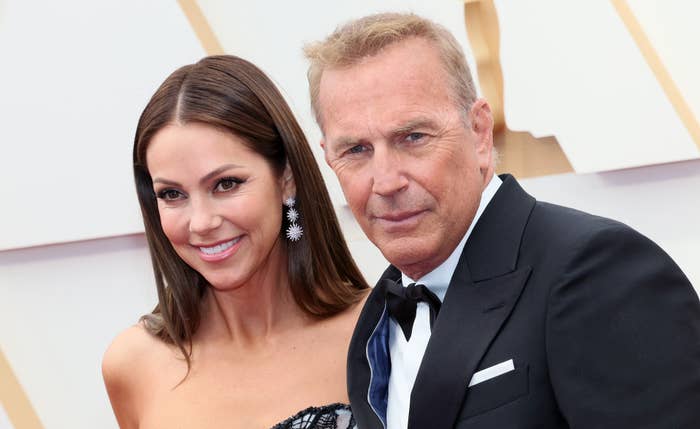 The latest chapter in the divorce saga between Kevin Costner and Christine Baumgartner continued this week, with the former once again demanding an increase in child support amidst divorce proceedings with the Yellowstone actor.
TMZ reports Baumgartner has requested Costner up his $129,000-per-month to just over $175,000.
"Christine brings this request in order to uphold these Family Law principles and to assure that the parties' three minor children will continue to have the benefit of the lifestyle that has been made possible by Kevin's substantial earnings and wealth," the new documents read.
Baumgartner further states that the "$175,057 per month will not be sufficient to replicate Kevin's lifestyle, but it will be sufficient to allow her to provide a lifestyle for the children which is relatively comparable."
Back in July, Costner was ordered to pay Baumgartner nearly $130,000 per month in child support. The actor's estranged wife previously requested $248,000 per month in child support, before Costner issued a counteroffer of $51,940, which is what the Yellowstone star currently spends every month to take care of the couple's children. Baumgartner subsequently ripped Costner's offer as "completely inappropriate."

In addition to $129,755 in child support, Costner was already required to pay $200,000 in attorney's fees and $100,000 in forensic costs.