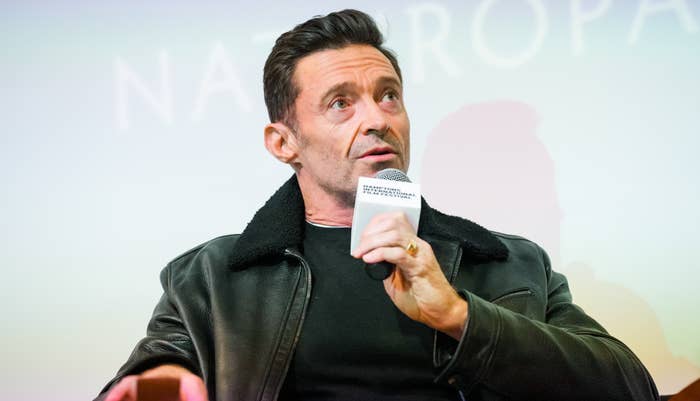 With Hugh Jackman set to make his Marvel Cinematic Universe debut as Wolverine in Deadpool 3, the X-Men veteran is reassuring fans the film won't mess up the timeline for the character, whose definitive farewell was 2017's Logan.
"We made Logan, I was super happy we it," Jackman told Sirius XM. "But all because of this device they have in the Marvel world of moving around timelines, and now we can go back because, you know, it's 'science'...I don't have to screw with the Logan timeline. Which was important to me, and I think probably to the fans, too." 
Jackman added, "Logan takes place in 2029. Totally separate thing. Logan died in Logan. Not touching that."
The follow-up to 2018's Deadpool 2 is set to hit theaters Sept. 6, 2024. 
Back in September, Deadpool star Ryan Reynolds revealed that Jackman would reprise his role in the movie.
Shortly after the news was announced, Logan director James Mangold maintained that Deadpool 3 won't alter the ending of his film.
"Oh my gosh! Everybody chill," Mangold tweeted. "Just kidding! I'm all good! Logan will always be there. Multiverse or prequel, time warp or wormhole, canon or non-canon or even without a rationale, I cannot wait to see what madness my dear friends Ryan Reynolds and Hugh Jackman cook up!"