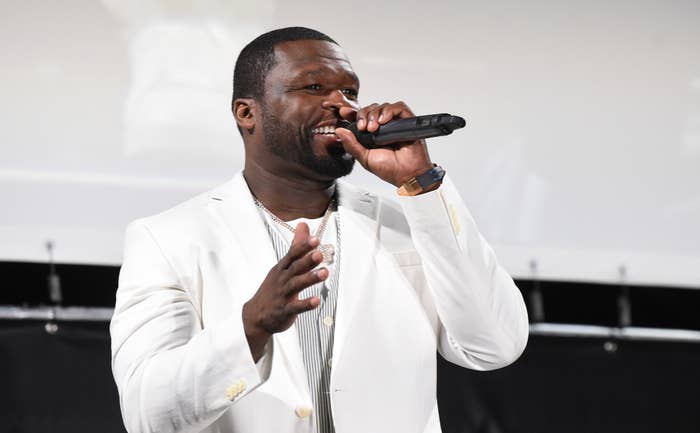 The latest chapter in the ongoinglawsuit between 50 Cent and Teairra Mari unfolded on Friday, as the hip-hop mogul continues to chase the Love & Hip Hop star over her unpaid legal debt.
Fif took to Instagram early this morning to demand his money.
"Young lady you're going to learn to have respect for the legal system whether you like it or not," he wrote. "Where is your friend Lisa Bloom now? She ran away and left you smh. You know you done fucked up right! I want Money by Monday."
The legal battle between 50 Cent and Mari dates back to 2018, when Teairra filed a revenge porn lawsuit against the Queens rapper for sharing a clip from a viral sex tape starring her. She ended up losing the case and 50 was awarded a $30,000 judgment. The amount eventually went up to nearly $40K as additional legal fees were added on.
It isn't the first time this year that 50 has reminded Mari about her unpaid debt. Back in January, he posted an old pic on IG of Mari at press conferences with her attorney.
"Remember this, Smh she better give me my money. before it start to feel like she went to college and her student loans catching up with her," he wrote in a since-deleted post.
Fif followed that up with another post in which he asked her to have his money "by Monday."
"I'm not arguing anymore, so do you think you can have my Money by Monday," 50 trolled.
Mari has yet to publicly respond to 50's new post.