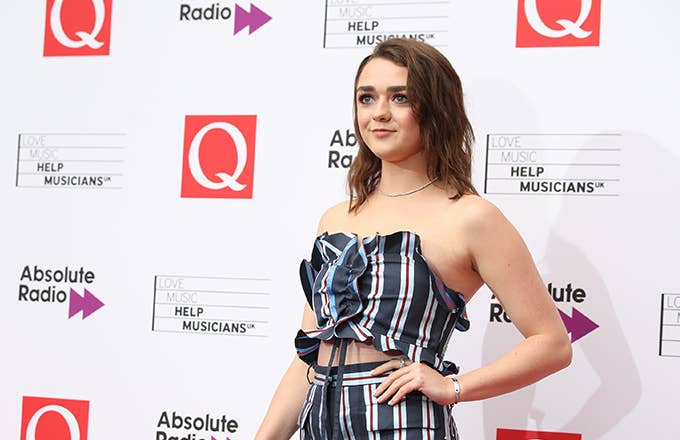 In a new interview with The Irish Times, Game of Thrones star Maisie Williams has talked about her concerns regarding her acting career post-GOT. "It's only now I'm starting to realize the characters that are available to me because of the way I look and the characters that aren't available to me," she explained. "It's a very shallow industry."
Maisie Williams has been playing Arya Stark on Game of Thrones since she's been twelve, growing up in the public light. She's previously had to turn to home schooling to keep up as she's been filming on the show and some other projects, and she's also had to keep her boyfriend almost entirely secret due to prying eyes. Despite some of the grueling work days she's been subject to, she says her biggest concern right now is her future. In particular, she's taking issue with the types of roles she thinks she'll get offered when Game of Thrones ends next year.
"I don't look like someone who is cast in roles that are, well, sexualized," she explained. "Don't get me wrong. I'm completely in awe of Hollywood's leading ladies. I love looking at those totally jaw-droppingly beautiful women. But I think it's sad that you only get to see one type of beautiful on screen."
Williams has been keeping busy regardless of her concerns, though, having appeared in a number of projects aside from Game of Thrones in the past year or so. She's even get two projects due on the way later this year, including the upcoming X-Men horror film The New Mutants.