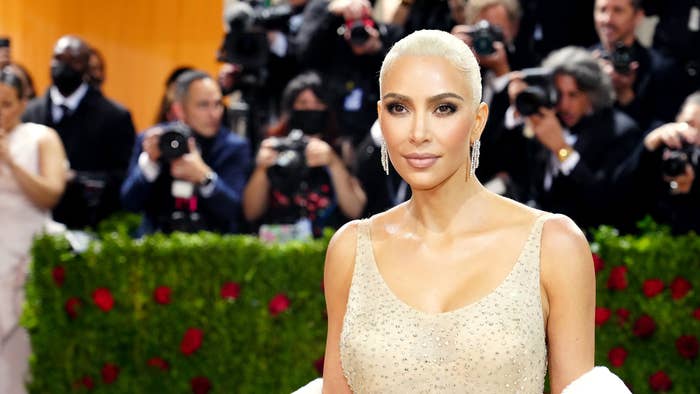 Kim Kardashian has agreed to pay a $1.26 million fine to settle charges from the Securities and Exchange Commission for not disclosing a payment she received to promote a crypto asset on Instagram.
As reported by CNBC, Kardashian was hit with the charges by the federal regulators over her promotion of EthereumMax's crypto asset. Along with the fee, she's also agreed to not promote any crypto securities for the next three years.
Kardashian faced criticism last year for her promotion of EthereumMax, which former NBA star Paul Pierce and Floyd Mayweather Jr. also promoted. At the time, they were sued by investors for allegedly collaborating to misleadingly promote what the suit called a "pump and dump" scheme meant to up the price of the coin before selling it off. 
The reality star-turned-mogul failed to report that she was paid $250,000 by the company through an intermediary, which was in exchange for the promotion of the company's EMAX tokens. 
"This case is a reminder that, when celebrities or influencers endorse investment opportunities, including crypto asset securities, it doesn't mean that those investment products are right for all investors," SEC chairman Gary Gensler said in a statement. "Ms. Kardashian's case also serves as a reminder to celebrities and others that the law requires them to disclose to the public when and how much they are paid to promote investing in securities."
In her post promoting the asset, Kardashian wrote, "ARE YOU INTO CRYPTO??? THIS IS NOT FINANCIAL ADVICE BUT SHARING WHAT MY FRIENDS JUST TOLD ME ABOUT THE ETHEREUM MAX TOKEN." The post included the hashtag "#ad" as well as a link to the EthereumMax website.
"Kardashian fully cooperated with the SEC from the very beginning and she remains willing to do whatever she can to assist the SEC in this matter," Kardashian's legal team in a statement. "She wanted to get this matter behind her to avoid a protracted dispute. The agreement she reached with the SEC allows her to do that so that she can move forward with her many different business pursuits."