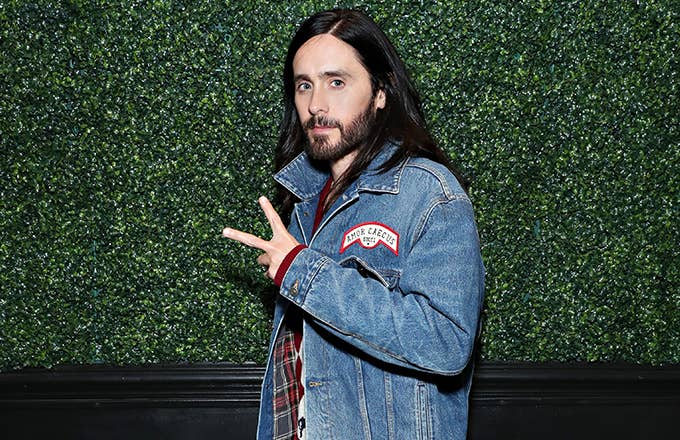 The DC Extended Universe has been going through a lot of changes recently, especially in light of the financial success of films like Aquaman and Wonder Woman. Originally, Jared Leto was set to get his own film in the DCEU, with him reprising his Suicide Squad role as the Joker in a solo movie. However, those plans appear to have been nixed. Given the completely separate Todd Phillips-directed Joker starring Joaquin Phoenix on the way, this isn't exactly surprising. But that didn't stop Leto from admitting that he'd happily play the Clown Prince of Crime again.
Speaking with Variety, Leto said, "I would definitely play the Joker again." He also revealed that his potential reprisal of the role "all depends on the script." Because of the impending arrival of the extremely buzzy Joker, which is out this October, it seems unlikely that Leto will be sporting the distinctive face paint anytime soon. Still, there have been rumors that Leto would show up as the Joker in the Harley Quinn-led Birds of Prey movie. He's also not set to appear in James Gunn's Suicide Squad reboot.
"I don't think so," he said when asked if Joker would turn up in Birds of Prey. "You'd have to ask them," he added. "Well, we'll see." Leto explained that he hasn't seen the trailer for Joker just yet, but he's completely happy with all the superhero movies coming out. "I mean, five or 10 years ago, I don't know if we thought that there would be people this excited about going to the movies this weekend," he said of Avengers: Endgame.
Leto is currently working on Morbius, which is Sony's next Marvel movie based on a Spider-Man villain.