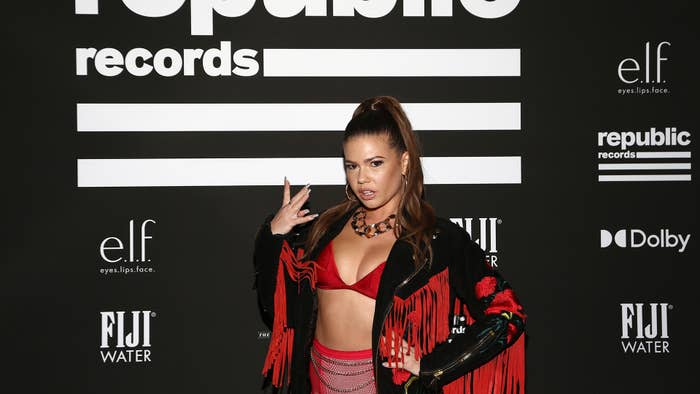 Chanel West Coast, best known for her appearances on Rob Dyrdek's Fantasy Factory and Ridiculousness, as well as some very public incidents isn't happy about how many Instagram likes she's getting. In a rant she shared on Snapchat, the media personality and occasional rapper complained that none of her friends were liking her posts on the platform.
"So, something I've realized is that being a friendly person makes less people fuck with you," she started the clip, which has since been roasted on social media. "Especially being in this industry... I am the most friendly motherfucker ever, I just like people I like everybody. Unless you give me a reason to not like you, I fucking like you. And if I follow you, I'ma like your pictures, unless it's like a really ugly bad picture maybe I won't like it."
She then proceeded to call out mutuals of hers who haven't been reciprocating her likes, although she didn't name anyone in particular. "For the most part I fucking like everybody's shit, and nobody likes my shit," she continued. "And I'm just like, bitch I'm fucking famous on a million episodes of TV, and you got way less followers than me and I'm liking your shit and you don't ever wanna like my shit? Who the fuck do you think you are? You think I'm desperate because I'm friendly and liking your shit? Ain't nobody fucking desperate, I'm just being nice."
The 31-year-old, who has 3.3 million followers on Instagram, is clearly upset at the lack of engagement on her Instagram. In response, Twitter users have been clowning her for claiming she isn't "desperate," despite making a video in which she essentially asked for more likes.
See what people had to say about her rant below.