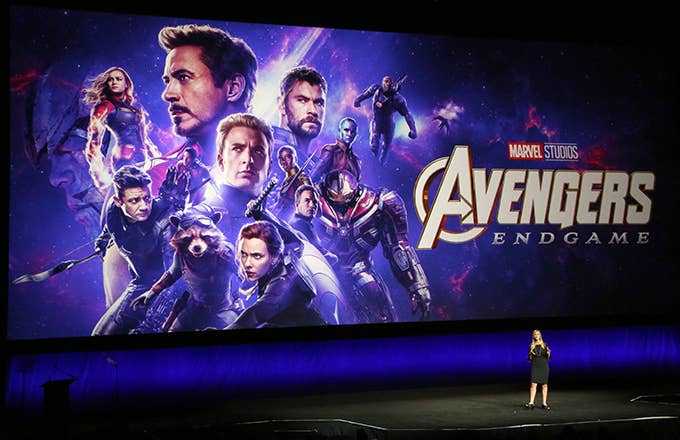 As if scalpers selling their tickets to Avengers: Endgame on Ebay for over $2,000 wasn't already an indication, the latest installment in the Marvel Cinematic Universe is set to arrive in spectacular fashion later this month. Variety reports that the massive Endgame is likely to net one of the biggest domestic opening weekends ever when it arrives in theaters on April 26.
Endgame is currently looking to bring in somewhere between $200 to $250 million during its first weekend, and that's just in the U.S. While there's no way of telling if it'll best Infinity War's $257M domestic total, it is worth pointing out that the previous entry was forecasted for somewhere between $180-$225 million for its first three days. The hype surrounding Endgame is currently insurmountable, as was made clear when the internet broke the second pre-sale tickets became available.
Infinity War is the fourth-highest grossing film of all time with a worldwide take of $2.05 billion. Of that figure, $678M came from the American box office. Disney and Marvel Studios haven't unveiled how big the budget for Endgame is, but going by the estimated budget for IW it'll likely sit between $300-$400 million.
Worldwide predictions indicate Endgame could beat Infinity War's $641 million record for best opening weekend take at the global box office, estimated to bring in over $800M, meaning it could become the fastest film to break $1 billion internationally.