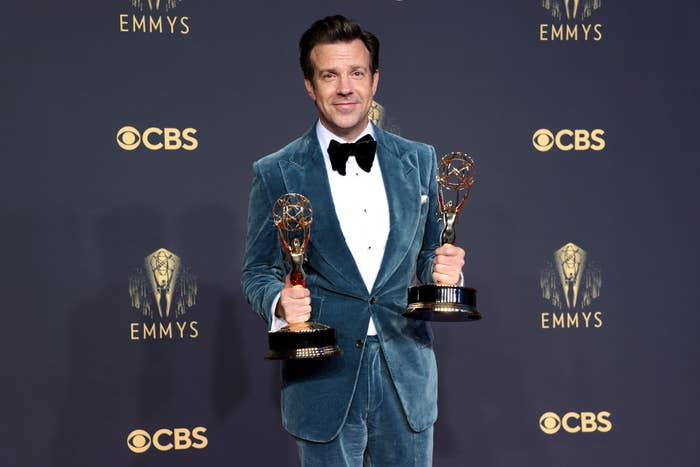 Ted Lasso fans have yet another reason to rejoice. 
Executive producer Bill Lawrence caught up with Deadline in a new interview on the show's upcoming third season, explaining that two characters who fans may think are unlikely to return, actually have some important roles coming up within the show's storyline. 
Lawrence confirmed that both Sarah Niles, introduced in Season 2 as team psychologist Dr. Sharon Fieldstone, and James Lance, who plays The Independent's sports columnist Trent Crimm, will be heavily involved in the upcoming run of episodes. 
"I can tell you both of them have significant roles next year," he said.
This news comes after Trent is no longer employed as a journalist in Lasso and Sharon departed from AFC Richmond, but that doesn't mean the pair can't make a return in the new season. Also in the interview, Lawrence spoke about the success of the show—which has included Emmy victories and a whole lot of eyes on Jason Sudeikis, who will reportedly make around $1 million per episode in Season 3—and how that may impact the series beyond its standard three-year plan. 
"I would probably stay clean and say that even if Ted Lasso goes on, the story the writing staff has been telling had a beginning, middle and end for the first three seasons," Lawrence said. "And then it might veer off from that."