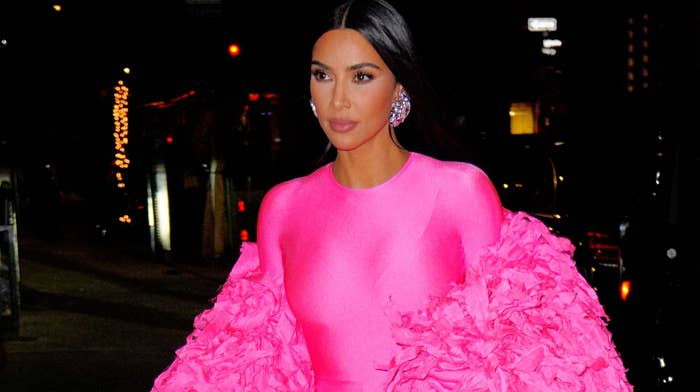 Kim Kardashian is facing backlash from the family of Nicole Brown following her string of O.J. Simpson jokes on Saturday Night Live this weekend.
Brown's sister, Tanya Brown told TMZ that Kim's jokes were in "poor taste" and explained that she feels her sister's death shouldn't be a laughing matter. She called them "beyond inappropriate and insensitive," and said she wishes Kim pushed back on the jokes. 
"My father was and still is such an influence and inspiration to me and I credit him with really opening up my eyes to racial injustice. It's because of him that I met my first black person," Kardashian said in her opening monologue. "Want to take a stab in the dark at who it was?"
She continued, adding that she knows "it's sort of weird to remember the first black person you met but O.J. does leave a mark — or several. Or not at all. I still don't know."
Kim's moth Kris Jenner was one of Nicole's closest friends, while her late father, Robert Kardashian, was famously one of O.J.'s defense attorneys when Simpson was acquitted of the murders of Brown and her friend Ron Goldman in 1995. The former NFL star was later found responsible for the deaths in a civil trial.
Back in August, Simpson, who the Athletic ranked the 41st best football player in history, expressed why he doesn't like going to Los Angeles.
"I have trouble with LA," O.J. said. "People may think this is self-serving, but I might be sitting next to whoever did it. I really don't know who did this."
Tanya spoke out then, too, telling TMZ that she found his comments to be absurd.