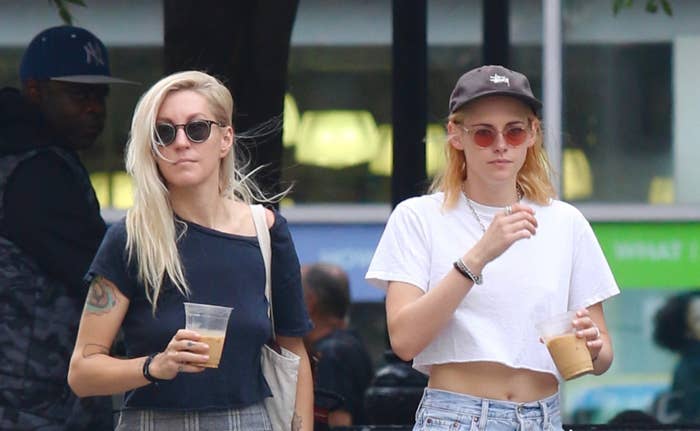 Kristen Stewart is ready to tie the knot with her girlfriend of two years Dylan Meyer.
While visiting The Howard Stern Show on Tuesday, the Spencer actress revealed that she and Meyer are engaged.
"We're marrying, we're totally gonna do it," Stewart told Stern. "I wanted to be proposed to, so I think I very distinctly carved out what I wanted and she nailed it. We're marrying, it's happening."
"Her friends were there or whatever," she told Stern back in 2019. "They walked out and I was just like, 'Aw man, I'm so fucking in love with you.' Like, done."
In that same 2019 interview, Stewart also revealed that it's uncommon for her to be casual in her relationships and that "every relationship I've ever been in, I thought that was it." 
Stewart next stars in the Pablo Larraín-directed Spencer, in which she plays Princess Diana. It hits theaters this Friday, and you can check out its trailer here.
During a Tonight Show appearance on Wednesday, Jimmy Fallon congratulated Stewart on the engagement news and joked that she now has a "buddy who kind of has to do things with you." Stewart added that she "knocked it out of the park" with Meyer. "I scored," she said. See more below.