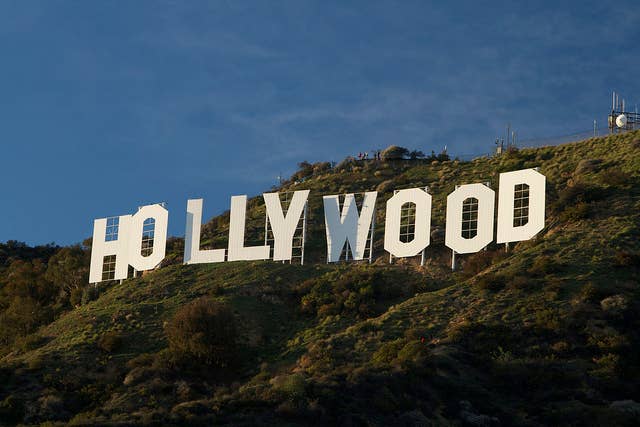 Following Elijah Wood's recent comments in the Sunday Times, public attention has quickly turned to entertainment industry "vipers," and those leveraging their position and prestige to sexually exploit children. The actor spoke to the UK paper about the prevalence of abuse and the difficulty in addressing it, because victims "can't speak as loudly as people in power."

Wood later clarified his remarks on Twitter, explaining that, while this is an issue he feels "is an important one that should be discussed," his interest was piqued by a recent documentary, not personal experience. He stressed: "I cannot speak with any authority beyond articles I have read and films I have seen."

The role of the celebrity in industry abuse cases is often used to shape its narrative. Wood's interview marks just one more in a myriad of recent examples. The celebrity abuser, as much as the celebrity victim, or the celebrity activist, elevates the issue; recently revived allegations against Bill Cosby and Woody Allen have not only dominated the news cycles over the past year, but much of the conversation around industry abuse itself. It is crucial to hold both men accountable for their actions. But it is also important to realize that many of these Hollywood abusers, and the majority of their victims, are not household names. In a 2012 report on child sexual abuse cases, the Los Angeles Times wrote that a number of cases involved "lesser-known assailants employed at all levels of the industry," from an on-set tutor to an acting coach, along with talent agents, managers, and production assistants. Because the abuse is so widespread, the boys and girls affected are likewise at "all levels" of their career: from child stardom to suburban aspiration. 

As with the weight of their names, the new developments in the Allen and Cosby cases have the effect of making Wood's remarks feel particularly timely, and they are. But they have been relevant for much longer. Below, we constructed a short timeline of the major cases and developments in Hollywood abuse history. The majority of incidents we recorded took place or were reported after 2000, when a series of lawsuits and court documents filed over the last decade brought the crimes to light for the first time. This timeline by no means comprises all of the abuses and allegations. Given the nature of the crimes and the fact that, according to RAINN, roughly 68 percent of sexual abuse cases went unreported in the last five years, doing so would be impossible. Hopefully, by continuing to stress the realities children in the industry face and the legal loopholes that for years allowed abuse to easily take place, the discussion around abuse in Hollywood will more accurately reflect (and actively help) its victims.
1976-1977
Actor Todd Bridges of Diff'rent Strokes says he was abused by his publicist starting around age eleven or twelve.
1977
Roman Polanski charged on five counts of sexual abuse against 13-year-old Samantha Jane Gailey.
1986
On the set of The Lost Boys, Corey Haim confesses to Corey Feldman that "an adult male convinced him that it was perfectly normal for older men and younger boys in the business to have sexual relations."
1987
Bob Villard, a children's agent who represented Leonardo DiCaprio, charged with transportation of child pornography.
1988
Director Victor Salva convicted of molesting the 12-year-old boy starring in his debut feature, Clownhouse. 
1990s
Marc Collins-Rector and Chad Shackley allegedly host lavish parties attended by teenage boys.
Actress Thandie Newton faces an abusive casting director who asks her to "touch herself," and circulates the footage "among other industry moguls." 
1992
2001
Bob Villard sentenced to three years probation after discovery of "thousands of photographs of boys in skimpy bathing suits" in his home.
2002
Lawsuit filed against Collins-Rector, Shackley, and their company, Digital Entertainment Network, Inc. 
2004
Jason Michael Handy sentenced for two felony counts, one of lewd acts on a child and one for distributing sexually explicit material by email.

2005 
Bob Villard charged with committing a lewd act on a 13-year-old boy.  
2012
Martin Weiss, a children's talent manager, pleads no contest to two charges of oral copulation with a child under the age of fourteen.
Bill protecting child actors from working under registered sex offenders passed into law.
2014 
Jason Michael Handy faces second arrest for child abuse after working as a production assistant for Nickelodeon. 
2015
2016
Ronan Farrow speaks out for the first time against his father, Woody Allen.
It's jarring to see these allegations, convictions, histories and arrests in their succession. Worse yet is to see that, until 2012, there was no law at all preventing convicted child molesters from working with children in the entertainment industry as casting directors, managers, photographers, publicists or career coaches. All of those roles place an adult in a position of power over a child who could be exploited by promises of success. Wood's claims that industry abuse is "all organized" may sound alarming. But to look at the extent of the allegations over just the last two decades, and to know they can only scratch the surface, is more alarming still. Encouraging dialogue in an industry that has actively tried to suppress it is a crucial step towards justice.