The oldest major broadcast network in the United States, the National Broadcasting Company a.k.a. NBC has been around since 1926 and has been an enormous part of television history. From Star Trek to Friends to Saturday Night Live, so much of its original programming has become cultural touchstones that have affected so many lives. It's with this large library of programming that NBC decided to move into the streaming business, with their flagship streaming service Peacock launching in 2020. The exclusive home of The Office and Saturday Night Live alongside a huge library of older programming as well as exciting new Peacock original series, the service quickly established itself as one of the newest, hottest streaming services to hit your television (or laptop, or phone). With that in mind, we've compiled a list of the 30 best television shows you can stream right now on Peacock.
Luann & Sonja: Welcome to Crappie Lake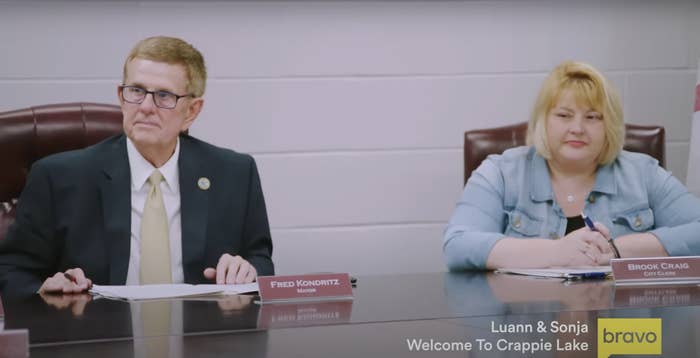 Cast: Luann de Lesseps, Sonja Morgan
Genre: Reality
Rating: TV-14
Number of Seasons: 1
Luann de Lesseps and Sonja Morgan are New York City royalty. In a city of millions, they reign over this town. Now they are headed to Benton, Illinois. This small town features a population of just about 7,000. Benton was left wounded in the destruction of the pandemic. It could really use a makeover. Enter two of the most iconic Real Housewives who are ready to take on the job. At least, these big-city gals think they are ready. Surviving high humidity and motel living, they are going to try to add some style and panache to make Benton fabulous.
Killing It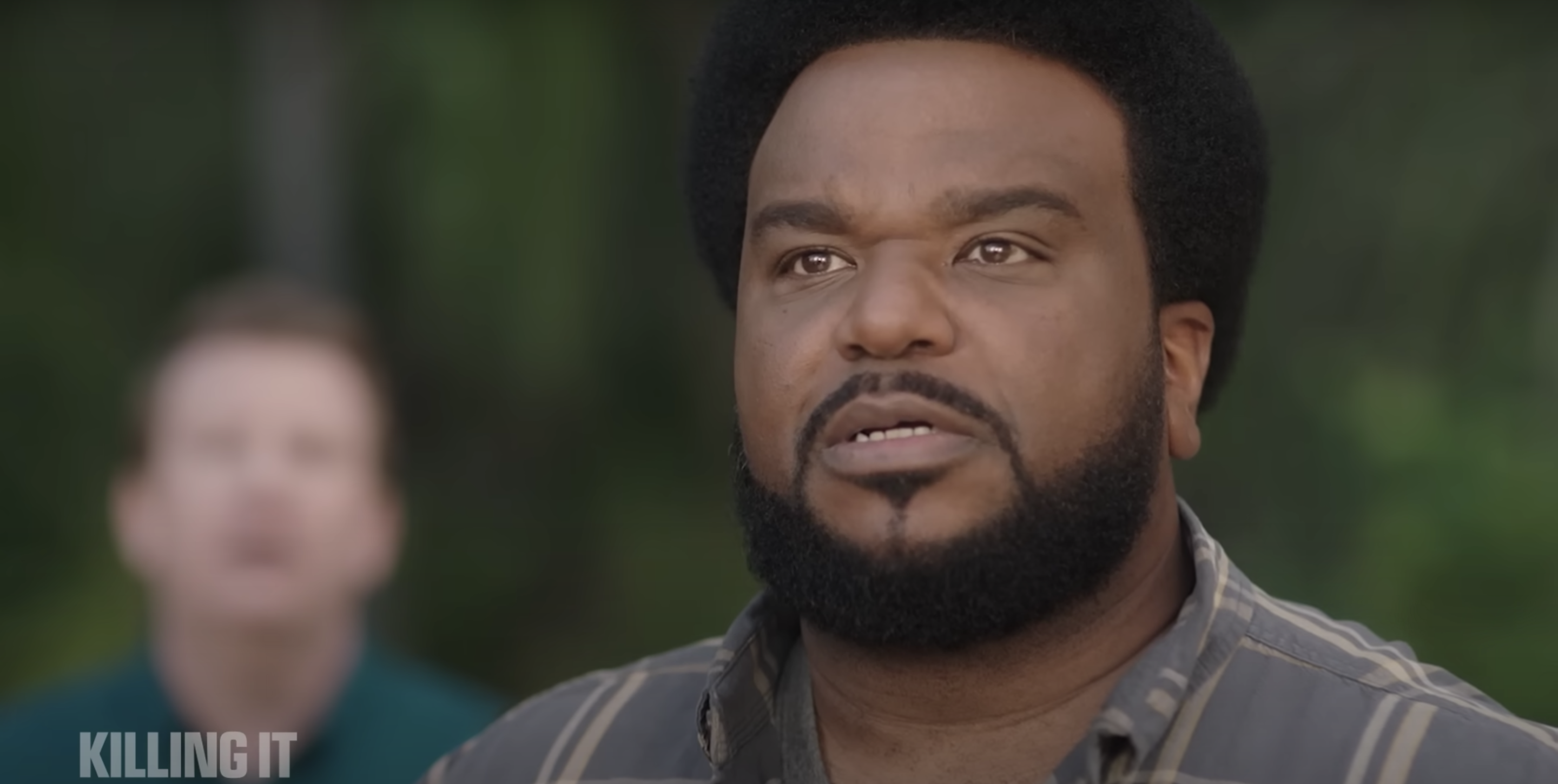 Creator: Dan Goor, Luke Del Tredici
Cast: Craig Robinson, Claudia O'Doherty, Scott MacArthur, Stephanie Nogueras
Genre: Comedy
Rating: TV-MA
Number of Seasons: 2
This isn't the life that Craig Foster (Craig Robinson) imagined for himself. He's broke and dealing with a divorce. On his way to meet with yet another bank to try to secure a loan, his Uber driver stops and runs out of the car. She brings back the carcass of a python. She tells him that pythons are running rampant around Florida. The government will pay you for each snake you kill. They decide to team up to try to win a $20,000 grand prize. They'll just have to beat some of these competitors at their own dirty games.
Myth of the Zodiac Killer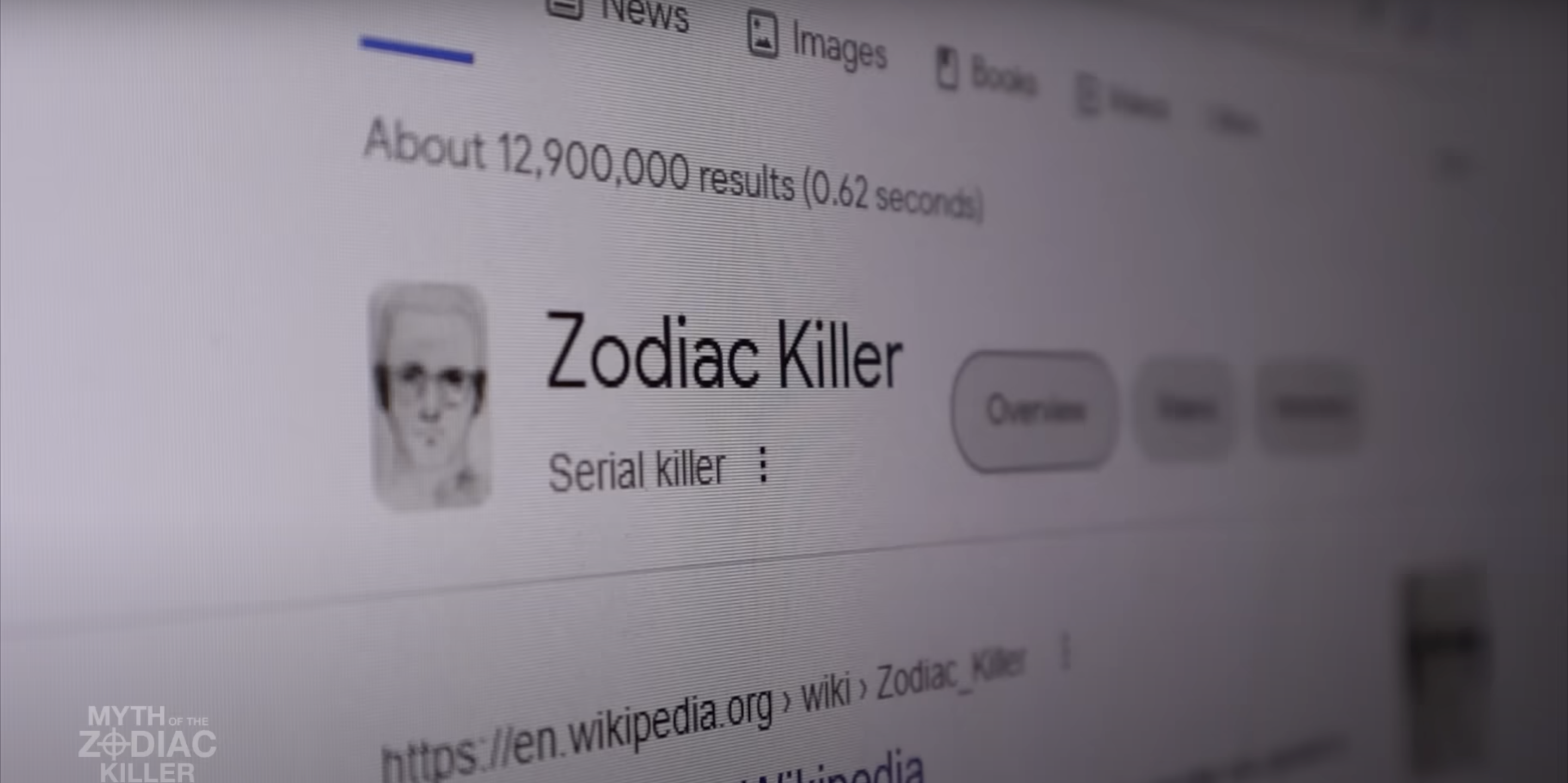 Genre: Documentary

Rating: TV-MA

Number of Seasons: 1
From 1968-1969, Northern California was threatened by a serial killer. At least five people were known to be victims, with his claims of at least twenty more. Through a series of threats to news agencies, this Zodiac Killer would promise more carnage if his messages were not printed. These cryptic notes were puzzles thought to eventually reveal who was behind this. As of 2023, the identity of the killer has never been solved. This new series investigates theories that have permeated the case through a brand new lens.
Twisted Metal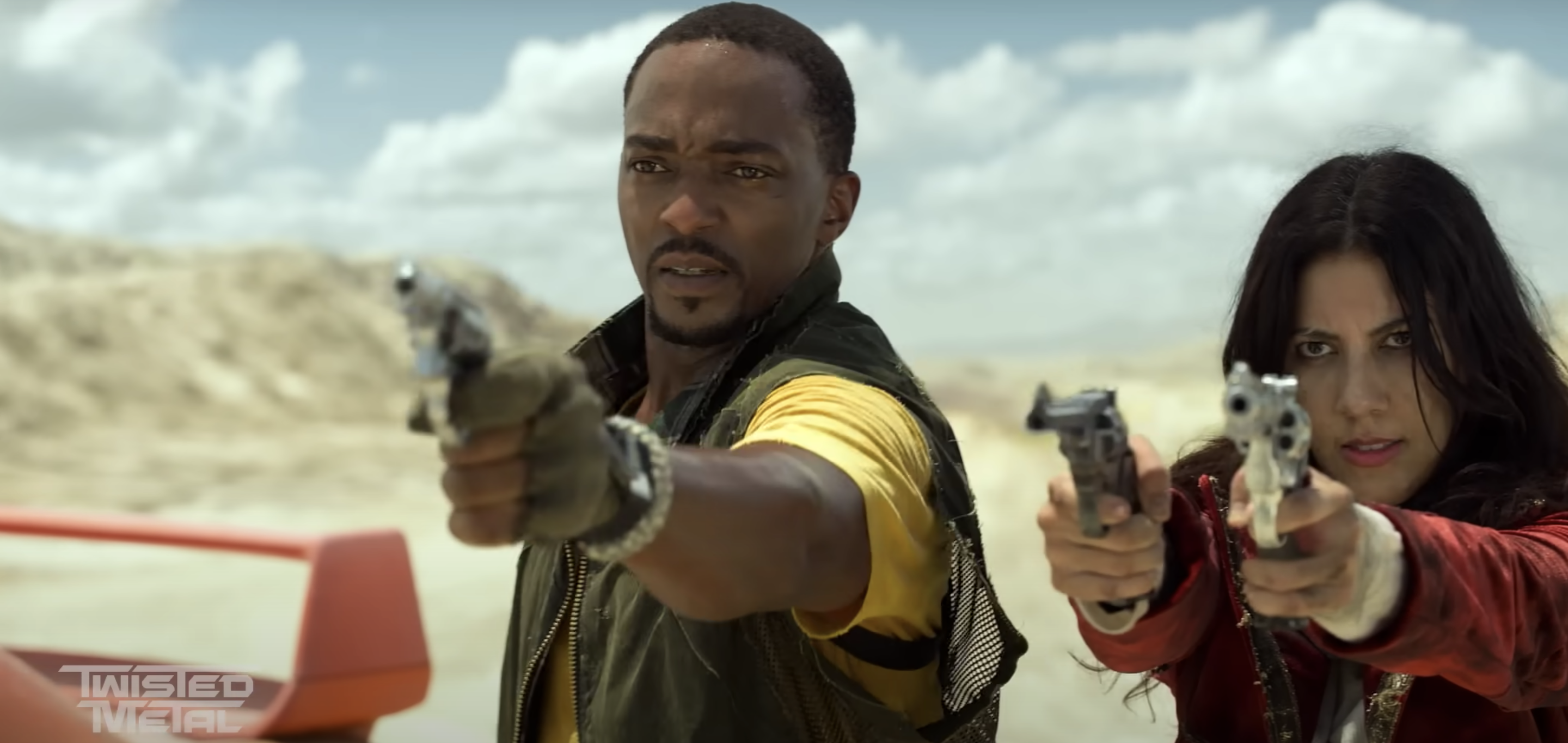 Creator: Michael Jonathan Smith

Cast: Anthony Mackie, Stephanie Beatriz, Thomas Haden Church, Will Arnett

Genre: Action, Comedy

Rating: TV-MA

Number of Seasons: 1
The Twisted Metal franchise began in 1995 with a Playstation game. Sony's system thrived on being the "edgier" answer to Nintendo. Twisted Metal was their answer to Mario Kart for kids who are too old for cartoons. In a post-apocalyptic world, players chose racers who competed to have their wish granted only to find their fantasy warped. Transitioning to a narrative series, we follow a milkman (Anthony Mackie). He has a shot at getting his own wish fulfilled. All he has to do is deliver a package across the wasteland full of maniacal drivers trying to push him off the road in their souped-up rides. This includes the game's iconic Ice Cream Truck driven by the sadistic clown, Sweet Tooth.  
New Girl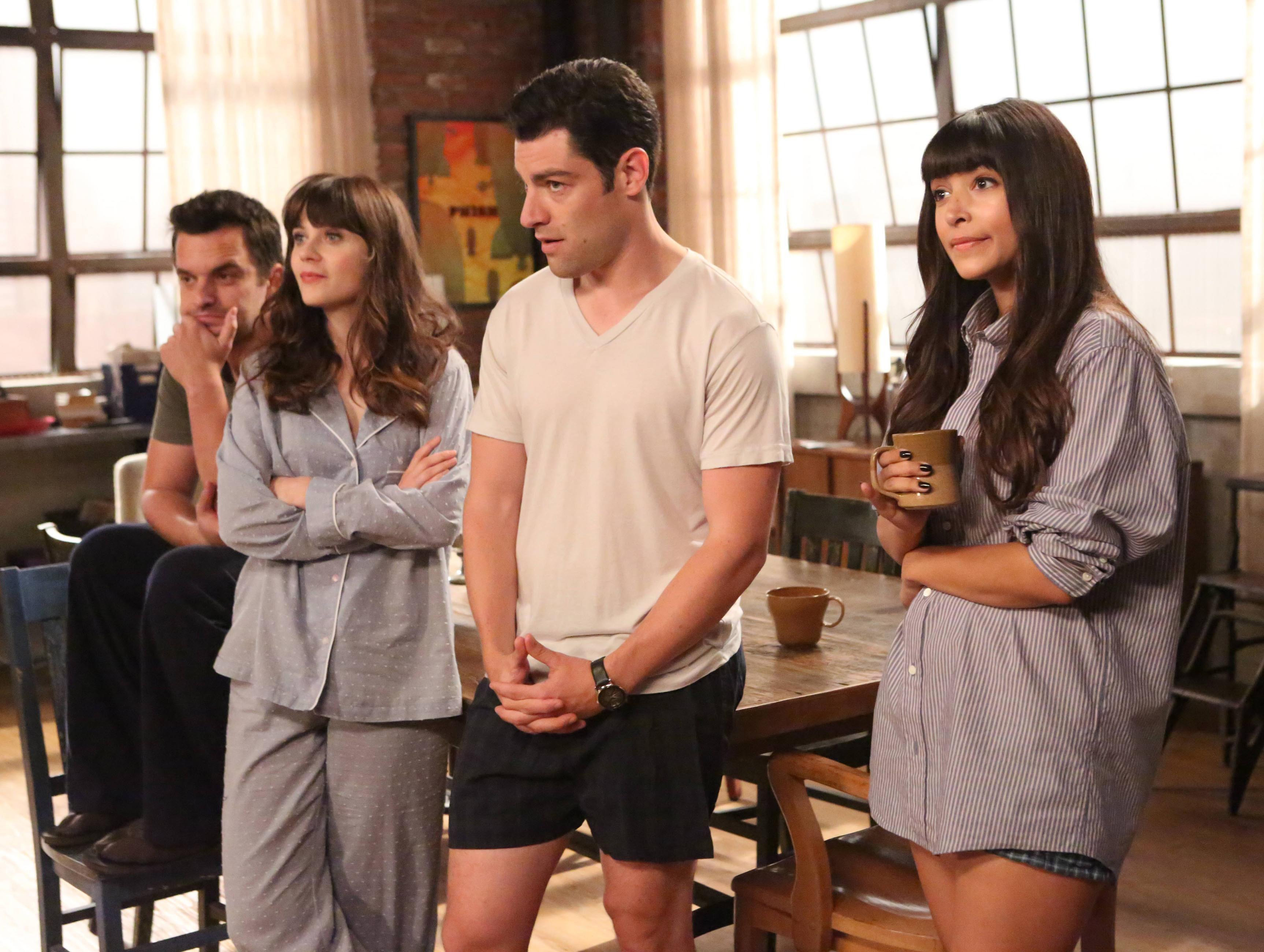 Creator: Elizabeth Meriweather

Cast: Zooey Deschanel, Jake Johnson, Max Greenfield, Hannah Simone

Genre: Comedy

Rating: TV-14

Number of Seasons: 7
Jess Day (Zooey Deschanel) finds herself without a place to live. After a surprise goes wrong, she finds out her boyfriend has been cheating on her. She answers a CraigsList ad and finds herself with three potential roommates. They just so happen to be all male. She falls in love with the apartment but the guys aren't too sure about her. Despite her eccentricities, they come to the conclusion that there's just something special about her. She's the missing piece to this loft family. This sitcom thrives on the chemistry between Zooey Deschanel and her co-stars, Max Greenfield, Hannah Simone, Lamorne Morris, and Jake Johnson. 
The Blacklist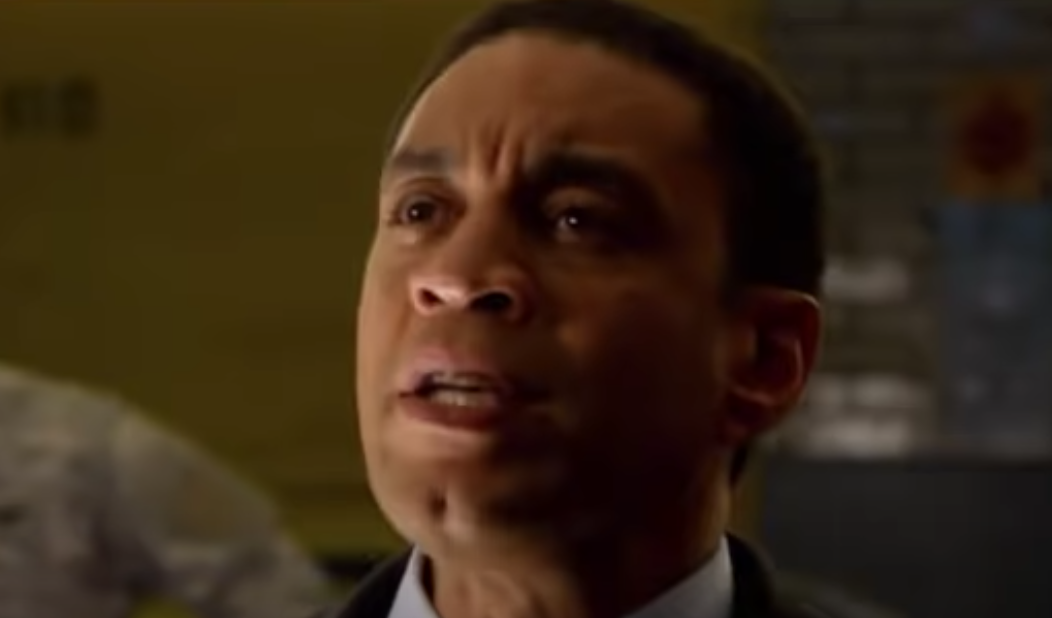 Creator: Jon Bokenkamp

Cast: James Spader, Megan Boone, Diego Klattenhoff, Harry Lennix

Genre: Drama

Rating: TV-14

Number of Seasons: 1
Raymond Reddington (James Spader) has long been on the FBI's Most Wanted List. A former naval officer, he was accused of selling information to the Soviet Union. This act of treason has kept him out of America for decades. After seeming to surrender, they learn he wants to broker a deal. Reddington keeps his own blacklist of criminals so underground that they don't even know he exists. If they let him choose his partner, a novice FBI profiler, he will help them bring them to justice. The only question that remains is why?
Race to Survive: Alaska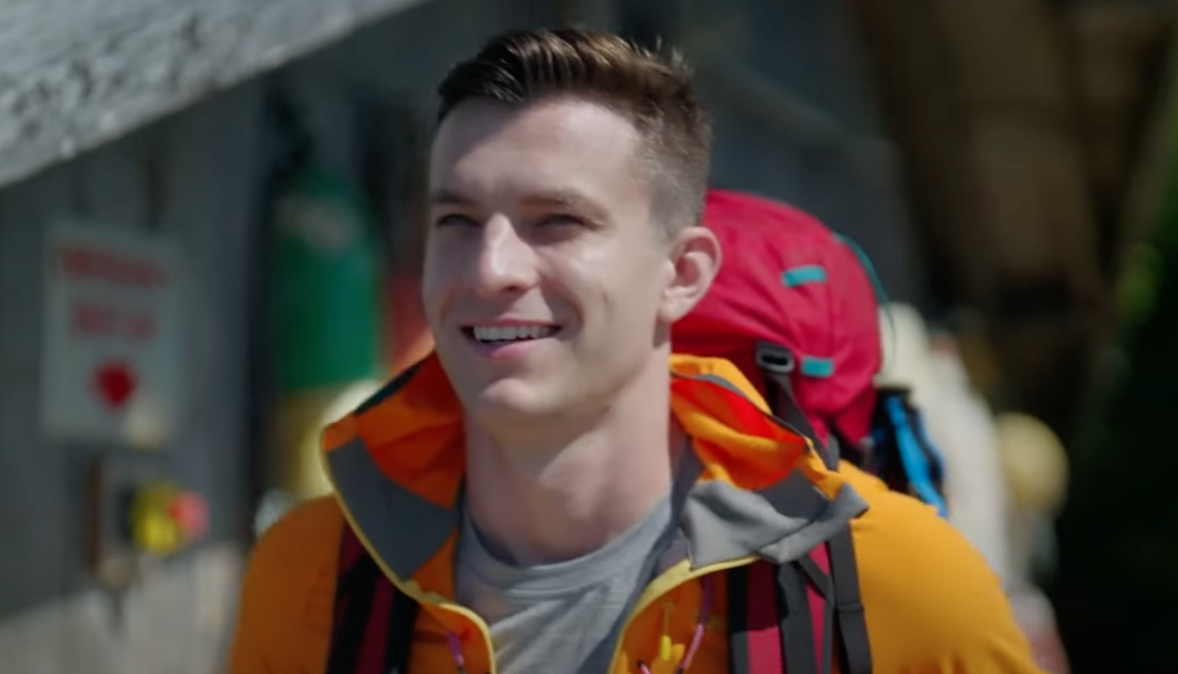 Genre: Reality

Rating: TV-14

Number of Seasons: 1
In the largest and coldest state in the union, eight teams converge. Only one of them will make it to the finish line. This reality competition pits groups of athletes against each other in the Alaskan wilderness. With only the bags on their back, they will be forced to work with their own team for food, shelter, and finding a safe path. Lacking a specified route or a Jeff Probst to guide them, they must make their own way to the goal. That is if they survive.
The Wall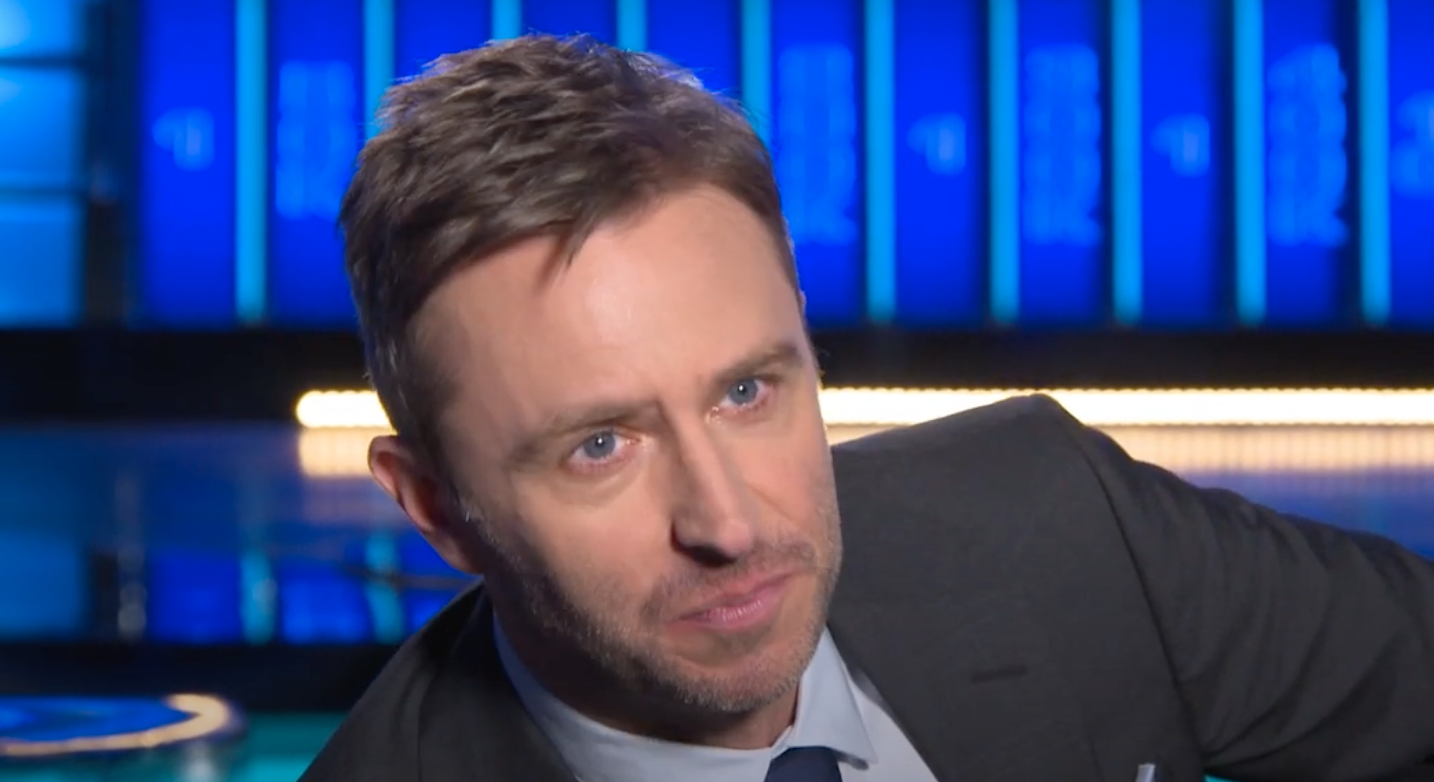 Cast: Chris Hardwick

Genre: Reality

Rating: TV-PG

Number of Seasons: 2
It's trivia with a side of chance. The Wall is a giant game, kind of like a Pachinko board. Two teammates work together trying to land their tokens on the board for the most money. To bank that money, they'll have to correctly answer questions. It all culminates in a contract. Host Chris Hardwick presents one of the teammates with a guaranteed payout if they sign. Otherwise, they could lose it all. You better be sure you know your teammate well!
Ride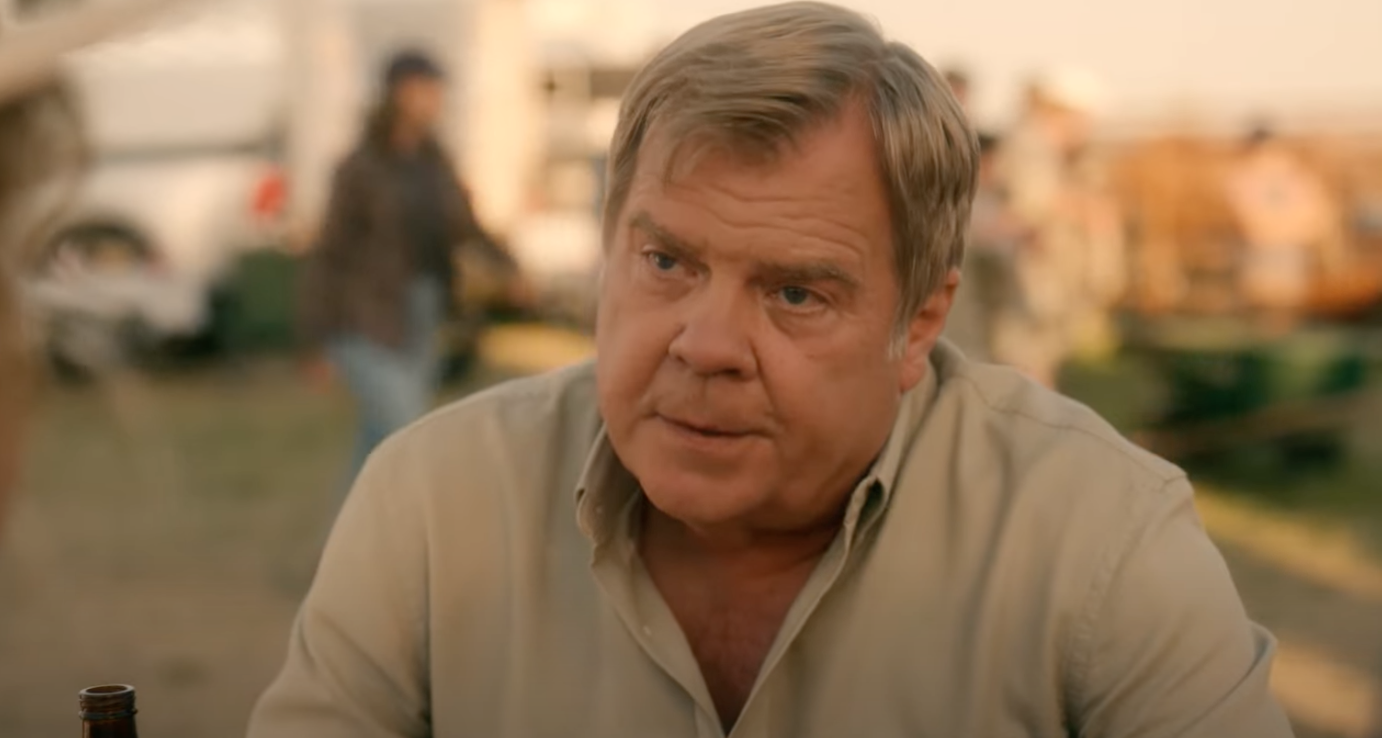 Creator: Rebecca Boss, Chris Masi

Cast: Nancy Travis, Tiera Skovbye, Beau Mirchoff, Jake Foy

Genre: Western, Drama

Rating: TV-PG

Number of Seasons: 1
This Western drama follows a family coming back together. The McMurrays are rodeo legends in their small Colorado town. Their ranch has been in the family for generations. After the death of their patriarch in front of guests, they are facing the fact that they might lose it all. Isabel McMurray (Nancy Travis), the widow, and mother to three boys, does not want to put any more of her family in harm's way. Even if it's the only way to save the family business. When her son Cash (Beau Mirchoff), back from serving overseas, starts to put the saddle on, he finds maybe he's inherited the family trait. The rest of the family is just going to have to convince her.
Real Housewives Ultimate Girls Trip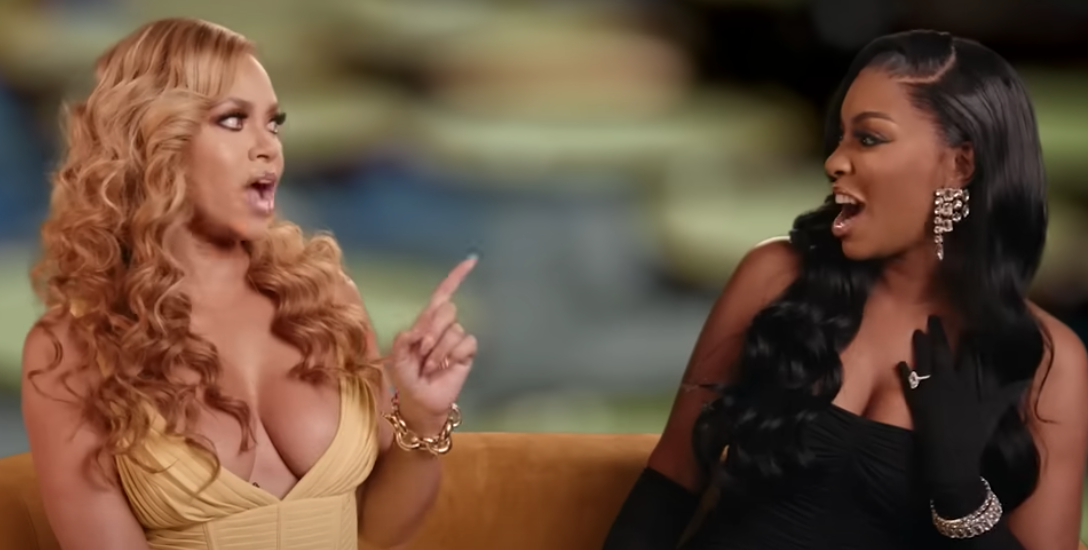 Cast: Cynthia Bailey, Teresa Giudice, Melissa Gorga, Luann de Lesseps

Genre: Reality

Rating: TV-14

Number of Seasons: 3
Worlds collide! In this epic crossover series, housewives from all over the various franchises come together to vacation in exotic locales. Think of it as the Marvel Cinematic Universe for reality fans. While they may be aware of each other, this is the first time many are meeting face to face. Friendships are forged, enemies are made and wine will likely be thrown.
American Auto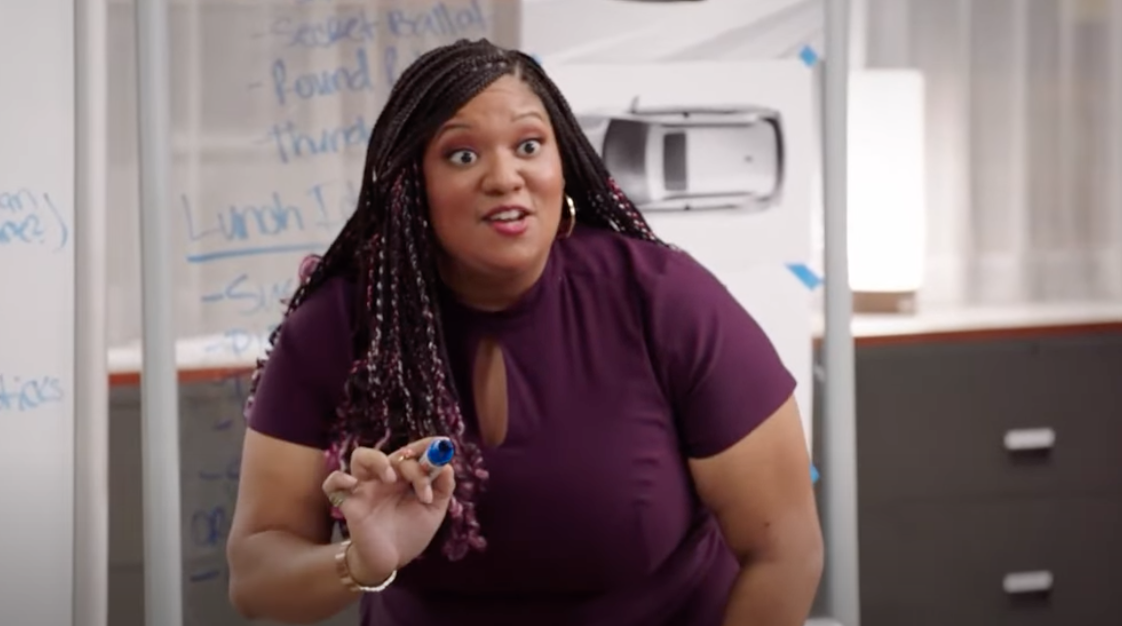 Creator: Justin Spitzer

Cast: Ana Gasteyer, Harriet Dyer, Jon Barinholtz, Tye White

Genre: Comedy

Rating: TV-14

Number of Seasons: 2
The creator of Superstore sets his sight on another rapidly changing industry, the automobile industry. They are feeling the shift over at American-based car company, Payne Motors. After the death of their long-term CEO, they hire a former pharmaceutical CEO to head the company. As she exhibits no knowledge about the industry, her employees wonder if there is a future for the formerly family-owned operation.
Night Court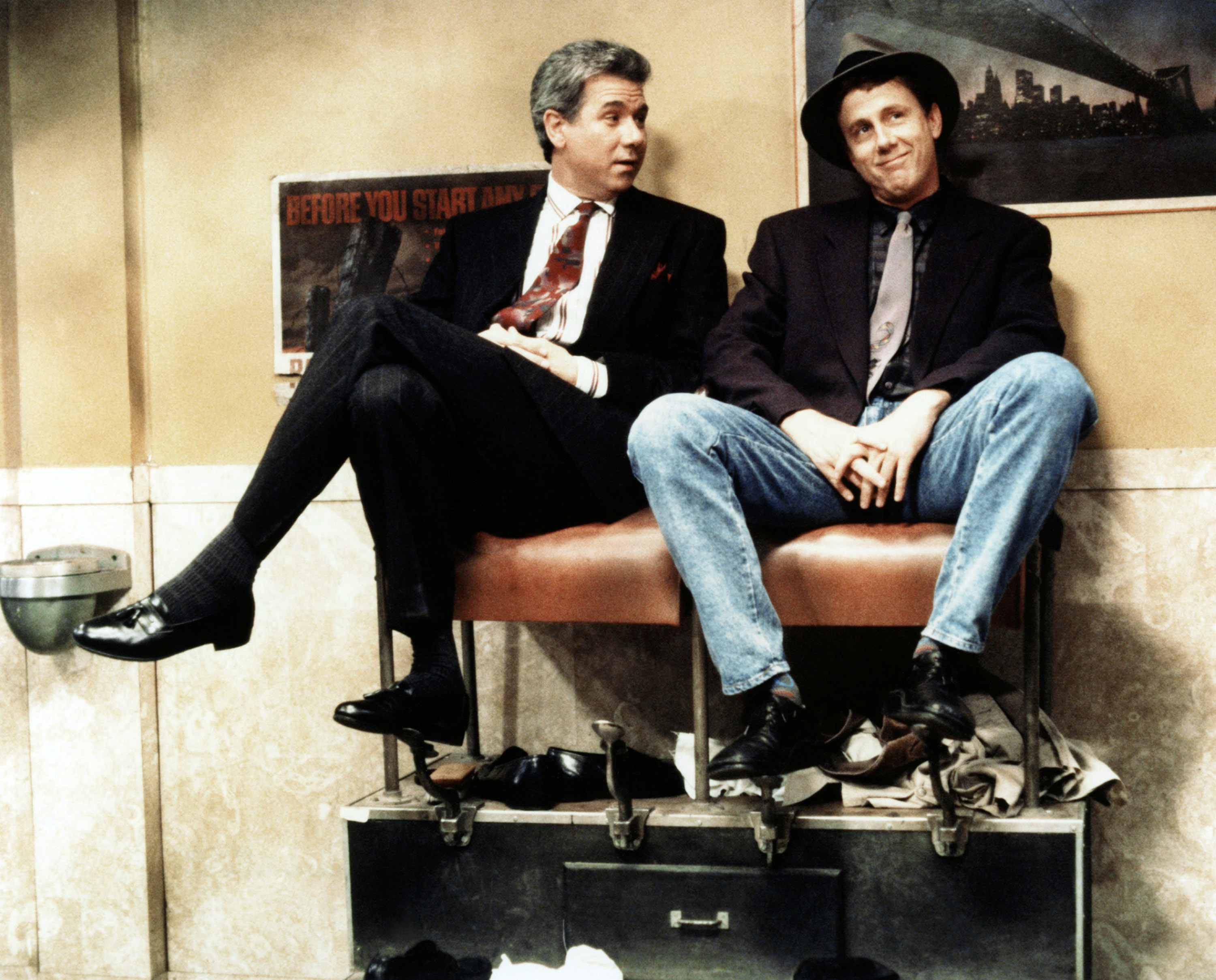 Creator: Reinhold Weege

Cast: Melissa Rauch, John Larroquette, India de Beaufort, Kapil Talwaker

Genre: Comedy

Number of Seasons: 1

Rating: TV-PG
The Manhattan Criminal Court oversees minor offenses. The night shift happens to see those that are more waggish, hence the jaded nature of the prosecution and defense. Enter the brand new judge of the night court, Judge Abby Stone (Melissa Rauch). Her take on the nature of the law infuriates the old staff, who just want to get it over with. This legacy revival of the long-running NBC sitcom brings Night Court back in session, including the return of beloved lawyer Dan Fielding (John Larroquette).
Poker Face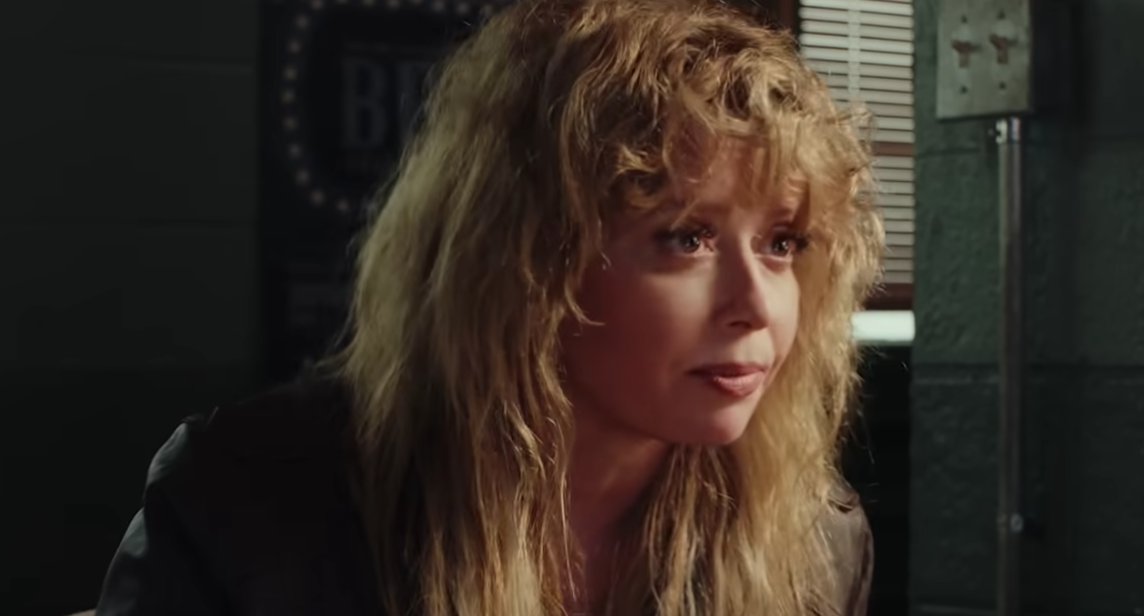 Creator: Rian Johnson

Cast: Natasha Lyonne

Genre: Mystery, Drama

Number of Seasons: 1

Rating: TV-MA
Poker Face sees Knives Out and Glass Onion director Rian Johnson bringing his penchant for mysteries to television. The mystery procedural follows Charlie Cale (Natasha Lyonne) as she travels America solving murders and bringing the perpetrators to justice. Charlie's an amateur sleuth with an edge: she can always tell when someone's lying (and often says "bullshit" out loud when they do). This deliciously retro series has shades of Columbo and Murder, She Wrote and is as inventive and fun to watch as both of those series were at the height of their prime. Charlie Cale is the role Natasha Lyonne was born to play, with Columbo's Peter Falk greatly influencing her performance, and Johnson's direction gives the series an impressive visual look that makes it one of the best-looking television series in recent memory. Add in an impressive ensemble cast of actors that includes Adrien Brody, Hong Chau, and Lil Rel Howery, and you have one of the very best shows of the year so far.
The Best Man: The Final Chapters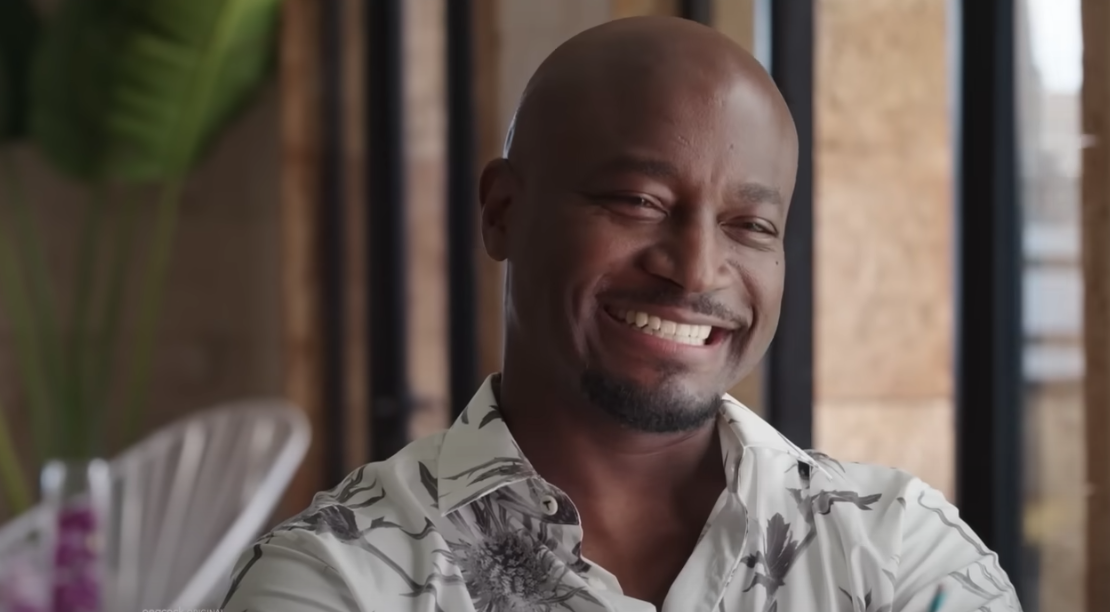 Creator: Malcolm D. Lee

Cast: Morris Chestnut, Melissa De Sousa, Taye Diggs, Regina Hall

Genre: Comedy, Drama

Rating: TV-MA

Number of Seasons: 1
In 1999, we met upcoming author Harper Stewart (Taye Diggs) who accidentally almost ruined his friend's wedding with a novel that just so happened to be based on their tight-knight pals. Another wedding brings the gang back together and the timing couldn't be worse: they are turning "Unfinished Business" into a movie. Harper may have caused some damage that has never healed so he's not as keen as others to see it up there on the big screen. Maybe taking a break with everyone and celebrating how far they've come can get his head straight. The entire cast of the franchise return for this limited series including Regina Hall, Sanaa Lathan, and Morris Chestnut. 
Pitch Perfect: Bumper in Berlin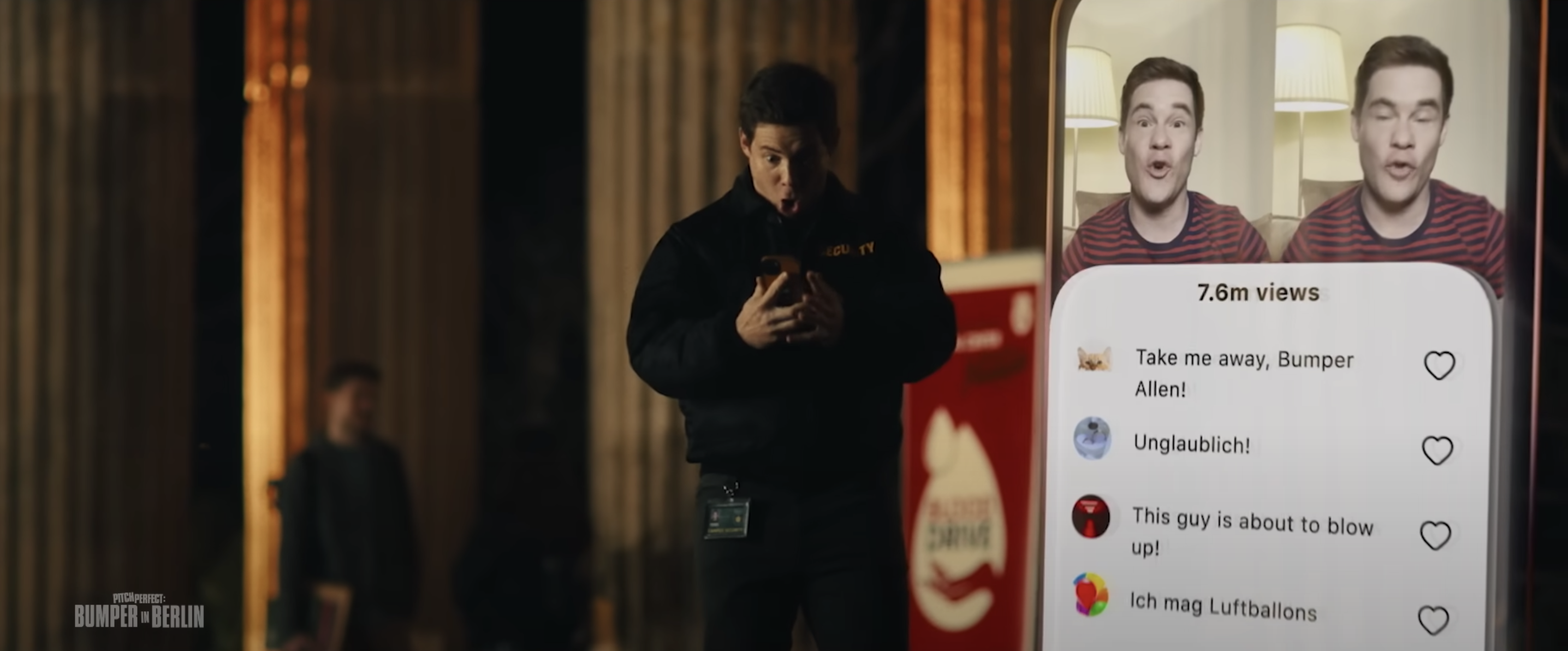 Creator: Megan Amram, Elizabeth Banks

Cast: Adam DeVine, Sarah Hyland, Jameela Jamil, Flula Borg

Genre: Musical, Comedy

Number of Seasons: 2

Rating: TV-14
A cappella singing still remains a fixture in Bumper Allen's life ten years after heading up his college group The Treblemakers as seen in the blockbuster Pitch Perfect film series. When he's not working as a security guard for his former college, he gets to use the practice spaces on campus with his new group. After a video of him singing goes viral, he packs up and heads off to Germany to work with a formerly disgraced a capella rival. Despite his dreams of grandeur, Bumper finds that he can't rely on the short shelf life of internet fame to propel his biggest dream, stardom. He's going to have to take some chances to make it big. Even if it means failing big and publicly. 
A Friend of the Family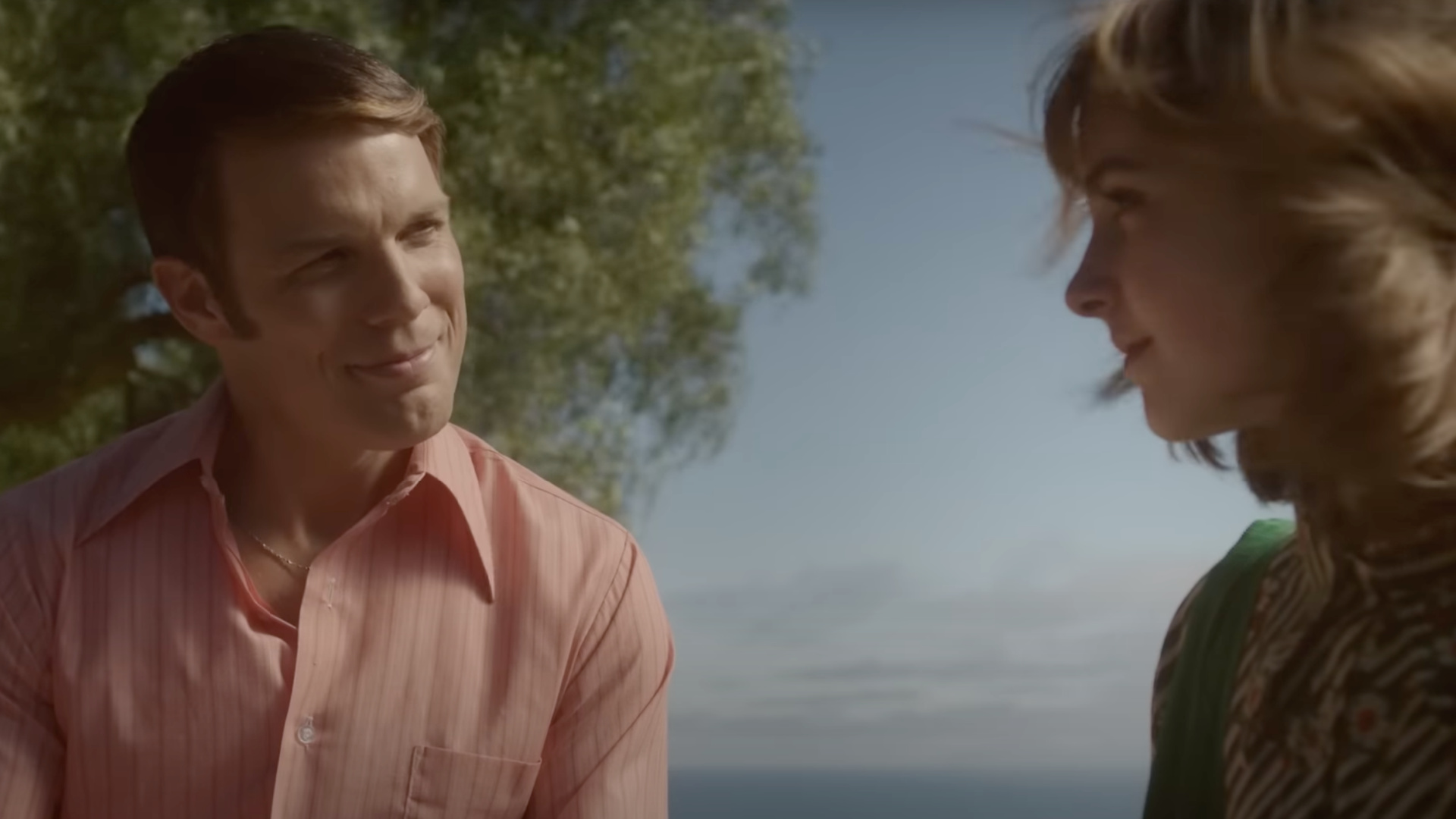 Creator: Nick Antosca

Cast: Jake Lacy, Anna Paquin, Colin Hanks, Lio Tipton

Genre: Drama

Rating: TV-MA

Number of Seasons: 1
Based on true events, this series recounts the kidnapping of Jan Broberg twice over the course of two years by a close family friend. The Broberg's are your regular, church-going '70s family who become close to another family in the congregation who live only a few doors down. The patriarch of the family is a man named Robert Berchtold who charms them instantly, earning the nickname "Brother B." Robert would manipulate the two families with mind games culminating in the abductions of the eldest Broberg daughter. The story is told with the blessing of Jan Broberg herself, who has previously written a memoir and participated in a documentary on the subject.
The Kids in the Hall
Cast: Dave Foley, Bruce McCulloch, Kevin McDonald, Mark McKinney, Scott Thompson

Genre: Comedy

Rating: TV-MA

Number of Seasons: 5
The Kids in the Hall are an off-beat comedy troupe hailing from Canada. What set them apart from others at the time was their unique, surreal sense of humor. Sketches often featured queer characters, men in drag, and self-referential jokes. They were writing about what they found funny. The five members did everything themselves which gives it a kind of DIY comedy vibe unlike the polished feel of Saturday Night Live at the time. While the members have also found solo success (including Mark McKinney of Superstore fame), they continue to work together, even producing a new series for Amazon earlier this year. 
That '70s Show
Creator: Bonnie Turner, Terry Turner, Mark Brazill

Cast: Topher Grace, Mila Kunis, Ashton Kutcher, Laura Prepon

Genre: Comedy

Number of Seasons: 8

Rating: TV-14
This coming-of-age sitcom set in the days of sex, drugs, and rock and roll was a staple of television in the 2000s. The show follows Eric Forman (Topher Grace) and his group of friends who more often than not find themselves around a table talking and indulging in recreational drugs down in his parents basement. These weren't the cool kids, they were the outcasts. Having the focus on the unpopular kids made it more overly relatable. While it touched on certain cultural touchstones, like the premiere of Star Wars and the growth of the women's liberation movement, That '70s Show showed the universal highs and lows we all experience growing up. Not only was the series our first glimpse at the acting talent of Topher Grace and Laura Prepon, but it introduced now A-list celebrity couple Ashton Kutcher and Mila Kunis to each other. 
Young Rock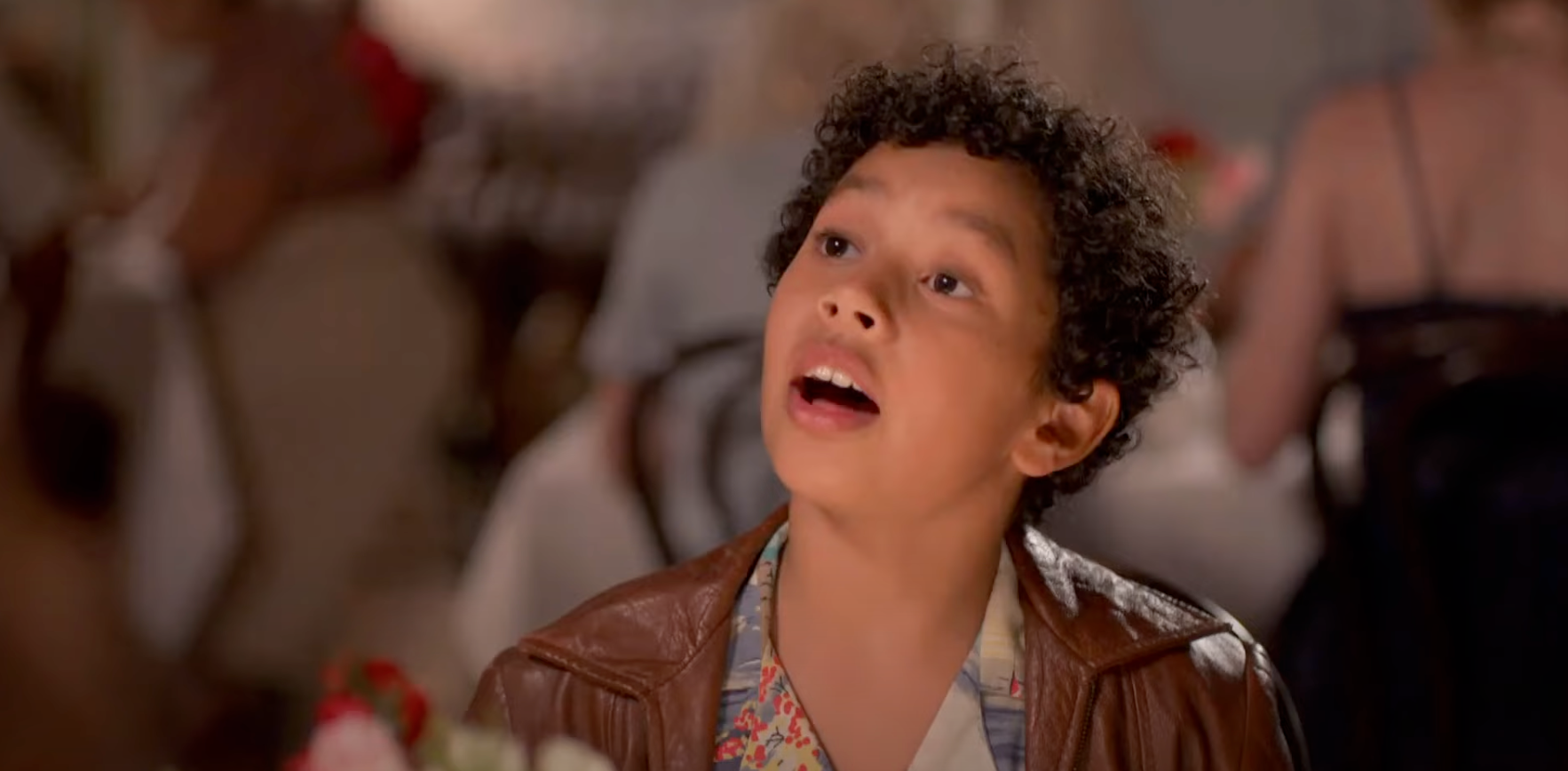 Creator: Nahnatchka Khan

Cast: Dwayne Johnson, Joseph Lee Anderson, Stacey Leilua, Ana Tuisila

Genre: Comedy

Number of Seasons: 2

Rating: TV-PG
Who would have thought that the classic TGIF-style sitcom would make a comeback? Young Rock proves that the format is not dead. It is the year 2032 and presidential candidate Dwayne "The Rock" Johnson is on the campaign trail. The sitcom takes us back to three pivotal ages in Johnson's life: a preteen in Hawaii, a high schooler in Pennsylvania, and an undergrad in Miami. Each episode centers on a flashback to one of these eras as Johnson gives some backstory on an anecdote during his campaign. As he comes from a huge family of professional wrestlers, episodes feature cameos by actors playing legendary wrestling icons Andre the Giant, Roddy Piper, and Stone Cold Steve Austin. 
Vampire Academy
Creator: Julie Plec, Marguerite MacIntyre

Cast: Sisi Stringer, Daniela Nieves, Kieron Moore, André Dae Kim

Genre: Fantasy, Drama

Number of Seasons: 1

Rating: TV-MA
The horror genre experiences a cyclical trend every few years. Just as the stake had been firmly planted in our last vampire craze, so approaches another. Vampire Academy is the second adaptation (following a 2014 film) of Richelle Mead's long-running book series about a school for the children of the night. A member of a royal bloodline, Lissa, attends St. Vladimir's Academy with her best friend and protector, Rose. The two navigate being a supernatural teenager at their boarding school amidst the archaic class system and violence that threatens to tear them apart. The series feels like a classic WB supernatural drama with monster of the week plotlines and an overarching narrative building across its first season.  
A.P. Bio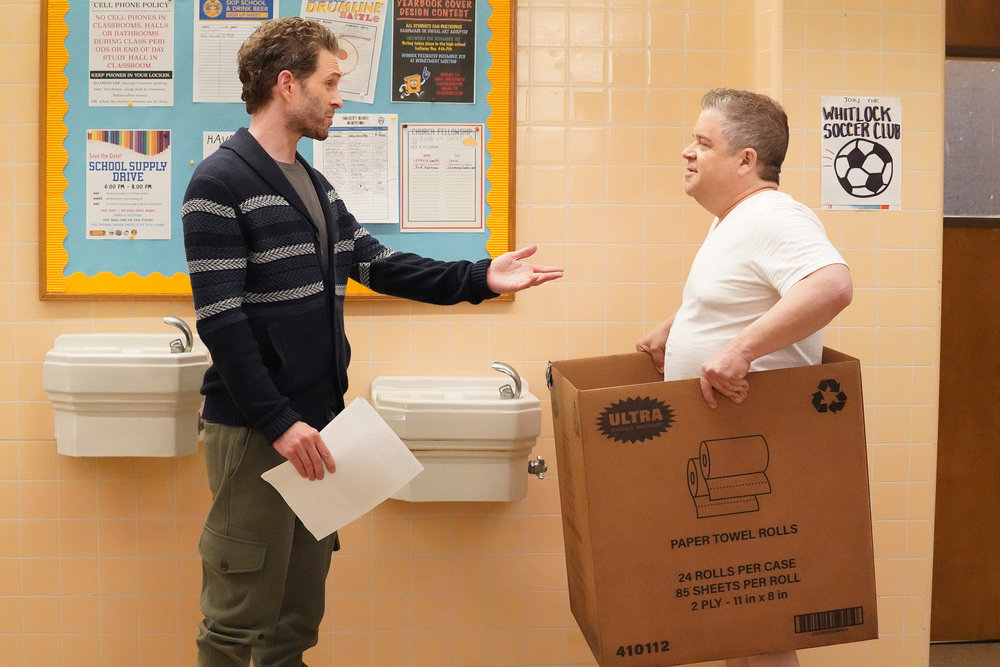 Created by: Mike O'Brien

Cast: Glenn Howerton, Patton Oswalt, Paula Pell, Tom Bennett

Genre: Comedy

Number of Seasons: 4

Rating: TV-14
Originally an NBC original series, cult-favorite comedy A.P. Bio proved itself resilient, moving to Peacock after being canceled by the network. The comedy centers on Jack (Glenn Howerton), a Harvard professor who loses his job and is forced to move back to his hometown and teach A.P. biology to high school students. Created by Mike O'Brien, the series works thanks to It's Always Sunny's Glenn Howerton injecting some Sunny-esque mean-spirited humor into the proceedings, with the mean humor balanced out by the performances of his character's students, which add a touch of lighthearted levity to the series. The cast is stacked, with a roster of comedians playing Jack's teacher pals, such as Patton Oswalt, Paula Pell, and Lyric Lewis. The actors playing his students are less well known but will quickly become favorites thanks to their unique and funny personalities. Underrated and a must-watch for It's Alway Sunny fans, A.P. Bio is a small comedic gem.
Angelyne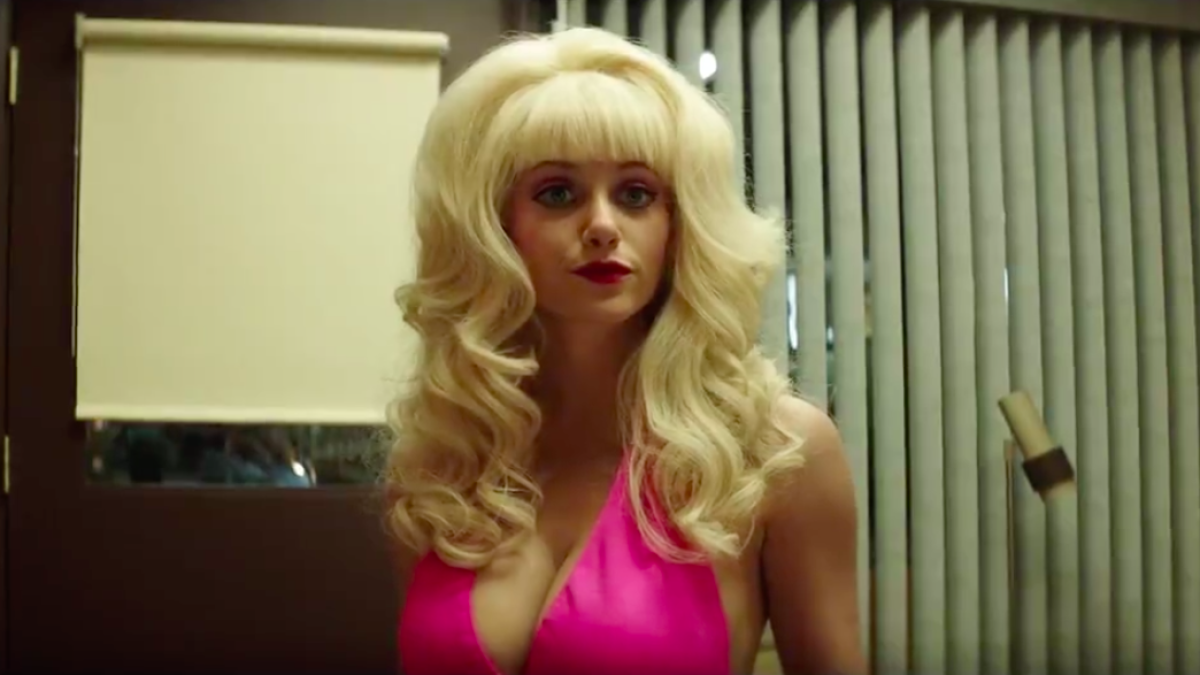 Created by: Allison Miller, Nancy Oliver

Cast: Emmy Rossum, Alex Karpovsky, Hamish Linklater, Charlie Rowe

Genre: Drama

Number of Seasons: 1

Rating: TV-MA
If you've ever been to Los Angeles, you've seen Angelyne. The eye-catching model has adorned billboards in the greater Los Angeles area since the '80s, becoming somewhat of a local urban legend. The limited series Angelyne seeks to reveal the real woman behind the larger-than-life persona. Shameless star Emmy Rossum undergoes a dramatic makeover to play the titular role, but the show smartly lets her be nuanced in the role, bringing to life a complex woman who lived a willfully secret life. The series centers on the real-life story behind a Hollywood Reporter journalist (Alex Karpovsky) trying to discover Angelyne's secret identity but encountering conflicting reports from both her and those close to her. The series is a smart look at the nuances of fame and how we create our own personal images of celebrities that are in no way close to who they actually are. Thoughtful and centered around a fantastic performance by Rossum, Angelyne is a sturdy look at a captivating local pop culture figure.
Bates Motel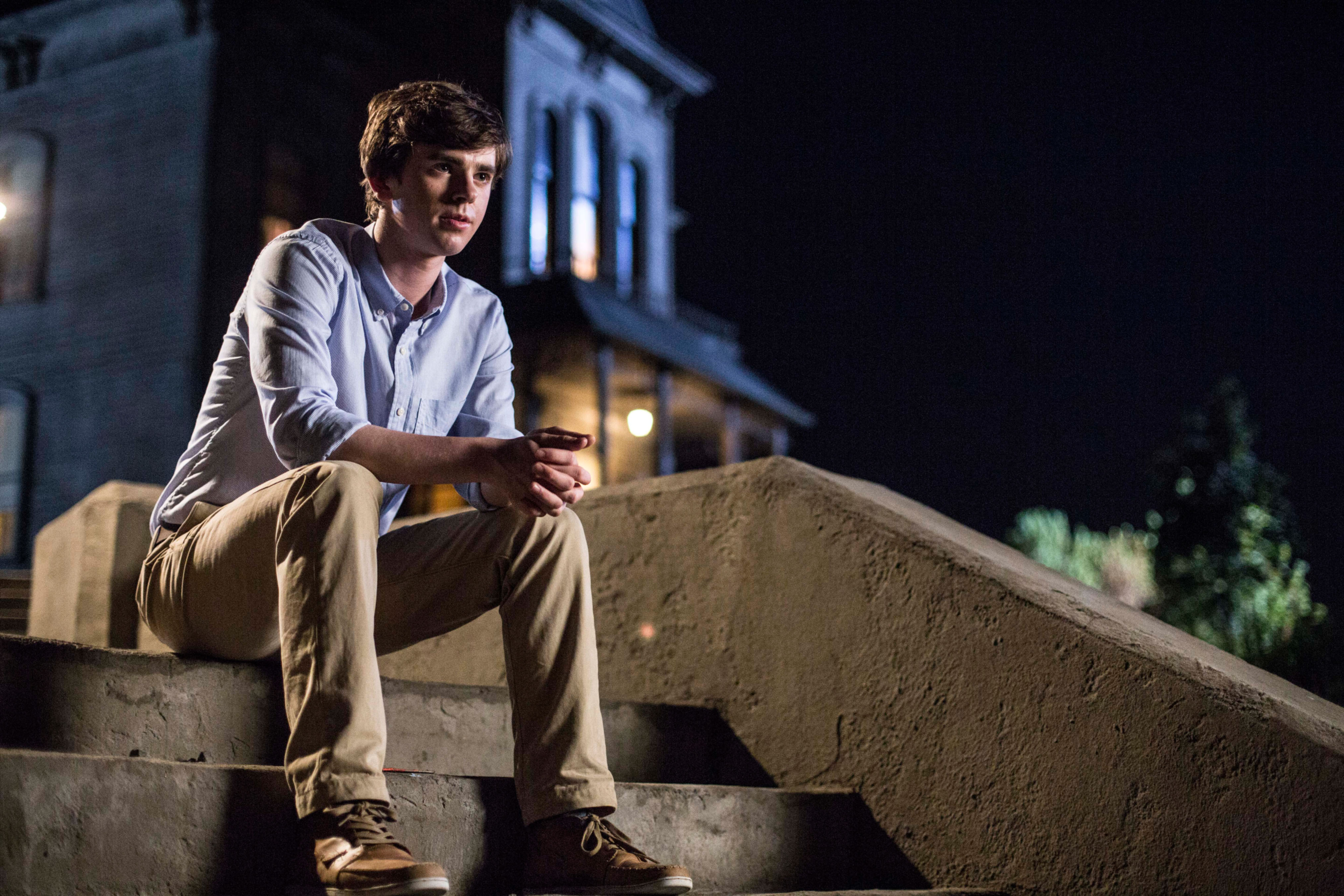 Created by: Anthony Cipriano, Carlton Cuse, Kerry Ehrin

Cast: Vera Farmiga, Freddie Highmore, Max Thieriot, Olivia Cooke

Genre: Horror

Number of Seasons: 5

Rating: TV-MA
Years before he'd develop a very inappropriate relationship with his mother and dare to murder Marion Crane while she showered, Norman Bates was just your (somewhat average) teenager. Bates Motel seeked to tell the chilling story leading up to the events of the classic 1960 horror film Psycho, in which Bates has fully gone, well, psycho. The drama series follows Norman (Freddie Highmore) and his mother Norma (Vera Farmiga) as they relocate to a new town following the death of Norma's husband. The series tracks Norman as his mental health deteriorates and Norma finds herself having to protect him from himself and others, and as their lives become more and more horror filled. The idea of making a prequel series to Psycho that's somehow also contemporary seems ridiculous at first, but the series works thanks to committed performances from both Highmore and Farmiga, and an inventive reworking of the film, with the final season essentially acting as a loose remake of the film, with Rihanna(!) in the role of Marion Crane. Twisty and deliciously creepy, Bates Motel is a prequel series worthy of Psycho.
Battlestar Galactica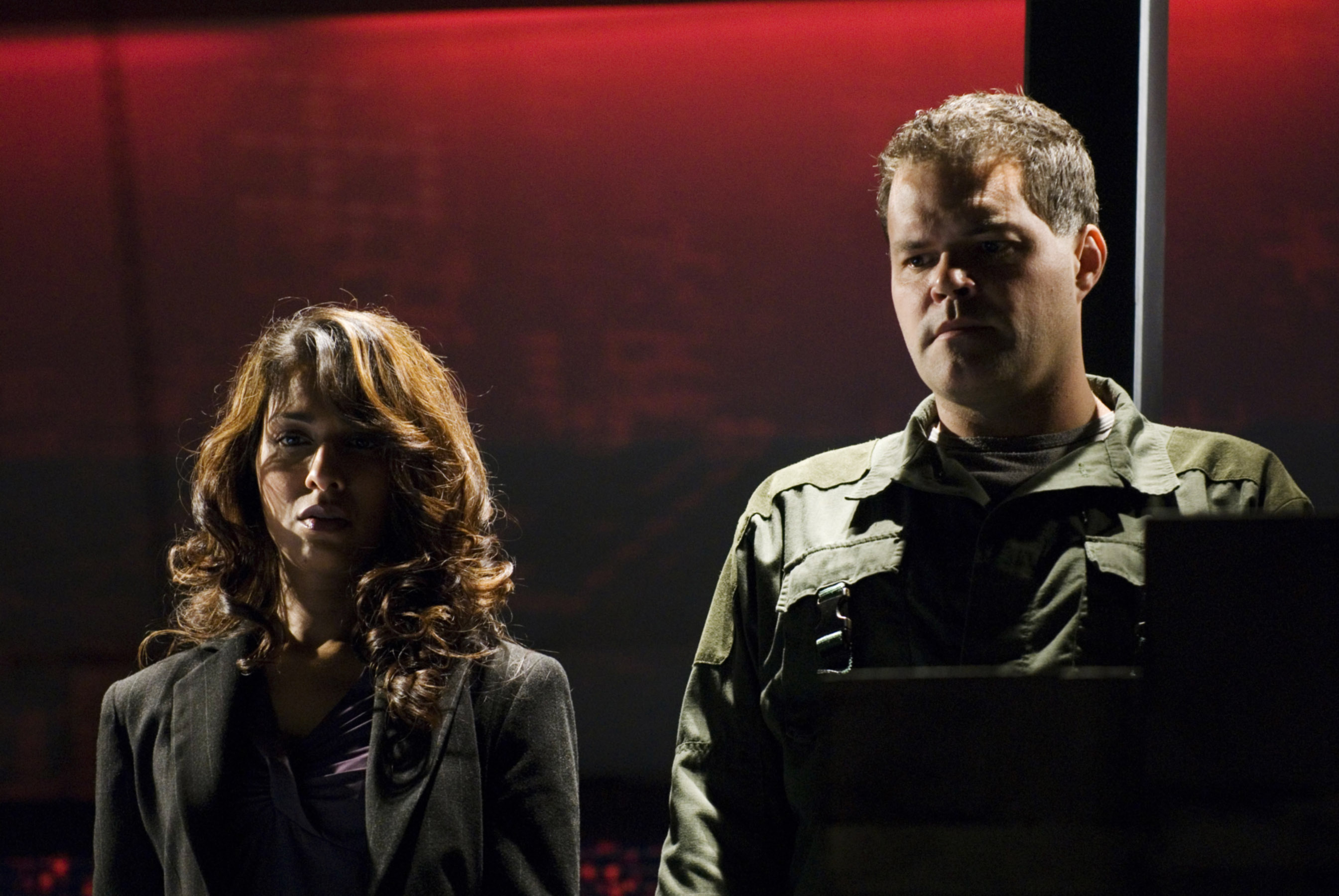 Created by: Ronald D. Moore

Cast: Edward James Olmos, Mary McDonnell, Jamie Bamber, James Callis

Genre: Sci-Fi, Drama

Number of Seasons: 4

Rating: TV-14
Believe it or not, there was a time when Battlestar Galactica was a cheesy '70s science fiction show. That all changed when writer Ronald D. Moore remade the series as a miniseries, with a subsequent four-season series following directly after. Battlestar Galactica follows the titular military ship, the only major ship to survive a vicious attack on humanity by the cybernetic race known as the Cylons that leaves the human population at 50,000. Under the leadership of Commander Bill Adama (Edward James Olmos) and President Laura Roslin (Mary McDonnell), the crew of the Battlestar Galactica must protect the future of humanity by seeking out a refuge planet known as "Earth." The series regularly tops "greatest TV series of all time" lists, and it's easy to see why, thanks to some fantastic acting (particularly from Edward James Olmos and Mary McDonnell); a compelling, twist-filled plot; and some of the very best science fiction storytelling seen in any medium in the early 2000s. The series impressed both science fiction fans as well as fans of good television and established Moore as one of television's best writers. (He would later go on to create current hits Outlander and For All Mankind.) Battlestar Galactica is a landmark TV series that's rightfully celebrated.
Brooklyn Nine-Nine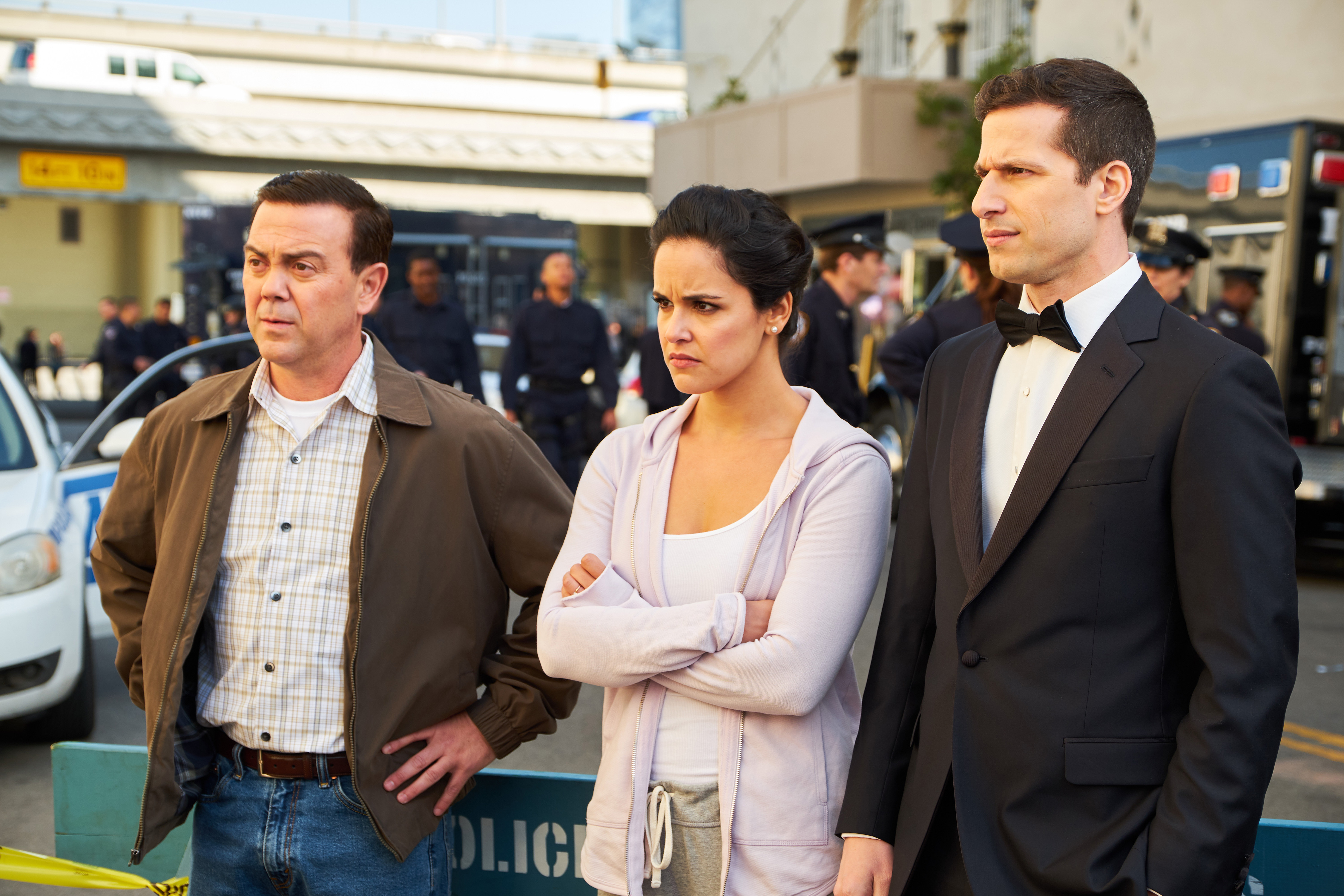 Created by: Dan Goor, Michael Schur

Cast: Andy Samberg, Melissa Fumero, Stephanie Beatriz, Andre Braugher

Genre: Comedy

Number of Seasons: 8

Rating: TV-14
Critically beloved but underrated on its original channel, Brooklyn Nine-Nine was unfortunately canceled by Fox in 2018. Fortunately, NBC picked it up the next day and it ran for three more seasons, enjoying a complete series run with a very satisfying ending. The sitcom follows the lives and comedic exploits of the police officers working at Brooklyn's fictional 99th Precinct. Andre Braugher's performance deserves special attention, as he kills every line given to him as Captain Holt, but the show's true strengths lie in its great ensemble, with Andy Samberg, Melissa Fumero, and Terry Crews all adding their own specific comedic flavors to the show. Now that it's completed its run, it's safe to say Brooklyn Nine-Nine is one of the best recent sitcoms on TV, thanks to its tight character work and strong joke writing, and the series has officially been renewed for a seventh season.
Cheers
Created by: James Burrows, Glen Charles, Les Charles

Cast: Ted Danson, Shelley Long, Rhea Perlman, Woody Harrelson

Genre: Comedy 

Number of Seasons: 11

Rating: TV-PG

The place where everybody knows your name, Cheers is one of the very best television comedies of all time. The show follows the titular bar and its various employees and regulars, including Sam (Ted Danson), an ex-baseball player turned bartender, and newcomer Diane (Shelley Long), a grad student turned waitress. Rounding out the cast is the abrasive Carla (Rhea Perlman), the lovably gruff Norm (George Wendt), and the adorably dopey Woody (Woody Harrelson). Running for 275 episodes and earning 28 Emmys, Cheers is the perfect classic sitcom, combining memorable characters with wacky situations and maintaining its charm and quality for its more-than-10-year run. Cheers is so good, its spinoff is even a classic comedy in its own right.
Chucky

Created by: Don Mancini

Cast: Zackary Arthur, Brad Dourif, Björgvin Arnarson, Alyvia Alyn Lind

Genre: Horror, Comedy

Number of Seasons: 1

Rating: TV-MA
The Child's Play series is so much more intricate than the average horror fan may know. 1988's Child's Play is a popular horror movie classic, but less popular are the sequels, which are all pretty underrated thanks to some inventive setpieces and the enduring performance of Brad Dourif as the voice of Chucky. The latest iteration of Child's Play is the hit television series Chucky, which directly follows all of the Child's Play sequels. The series follows teenager Jake (Zackary Arthur) as he purchases a Good Guy doll that is possessed by the spirit of serial killer Charles Lee Ray, also known as Chucky (Dourif). Soon, Chucky begins yet another murder spree in Jake's town as he attempts to stop the doll while also encountering figures both good and evil from Chucky's past as they all converge on the town. Created by original writer and director Don Mancini, the series has earned praise from longtime fans of the series as well as newcomers to the franchise, with it being one of the highest rated series of 2021. Described by Mancini as a "coming of rage" story, the series smartly balances the gory horror elements familiar to the Chucky series alongside an emotional, well-developed teen storyline involving Jake dealing with homophobia and developing a crush on his classmate Devon (Björgvin Arnarson). Funny, charming, and honestly pretty scary, Chucky is a must-watch for any horror fan.
Columbo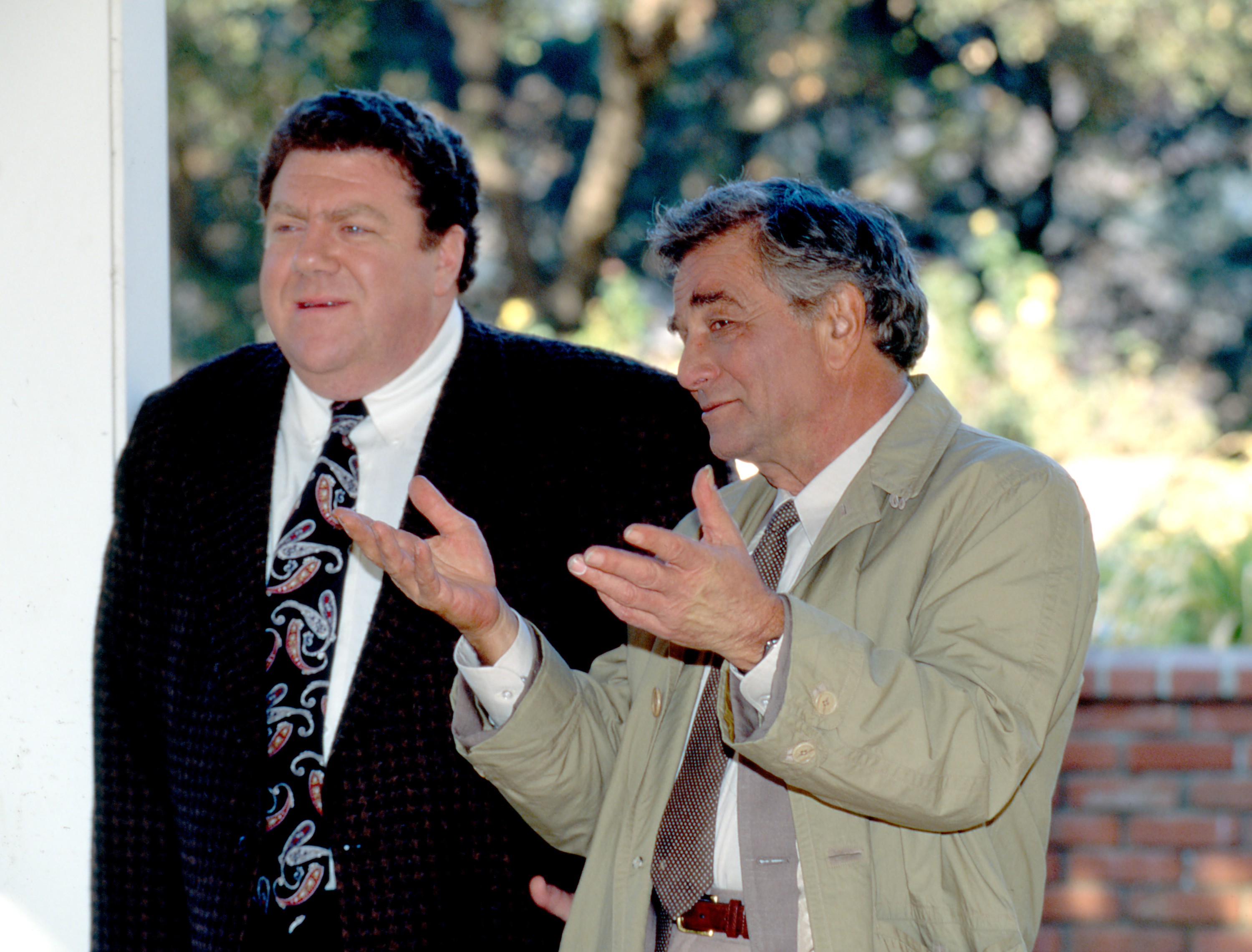 Created by: Richard Levinson, William Link

Cast: Peter Falk

Genre: Crime, Drama

Number of Seasons: 13

Rating: TV-PG
Dr. Death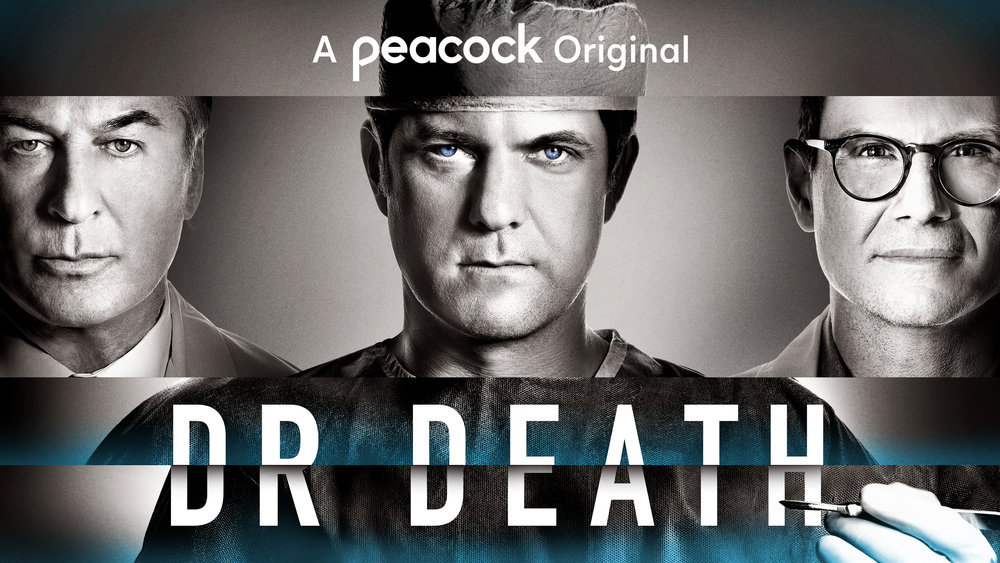 Created by: Patrick Macmanus

Cast: Joshua Jackson, Alec Baldwin, Christian Slater, Dominic Burgess

Genre: Drama

Number of Seasons: 1

Rating: TV-MA
Based on the Wondery podcast of the same name, this Peacock limited series tells the chilling, true-life story of neurosurgeon Christopher Duntsch. The crime drama follows Duntsch (Joshua Jackson), a doctor who completely refutes the Hippocratic oath, grossly harming the patients he operates on because of a combination of narcissism and psychopathy. Fellow surgeons Randall Kirby (Christian Slater) and Robert Henderson (Alec Baldwin) eventually set out to stop his reign of terror and get his medical license revoked. The series works as well as it does mainly because of Joshua Jackson's terrifying performance as Duntsch and the harrowing depictions of what happened to his victims. Thankfully, the series gives more of a spotlight to the doctors who set out to stop him, giving the show as hopeful a tone as this story can possibly have. An unsettling recount of the actions of a monster, Dr. Death may just be one of the scariest things you'll ever see, largely because it all actually happened and easily could have happened to you.
Everybody Hates Chris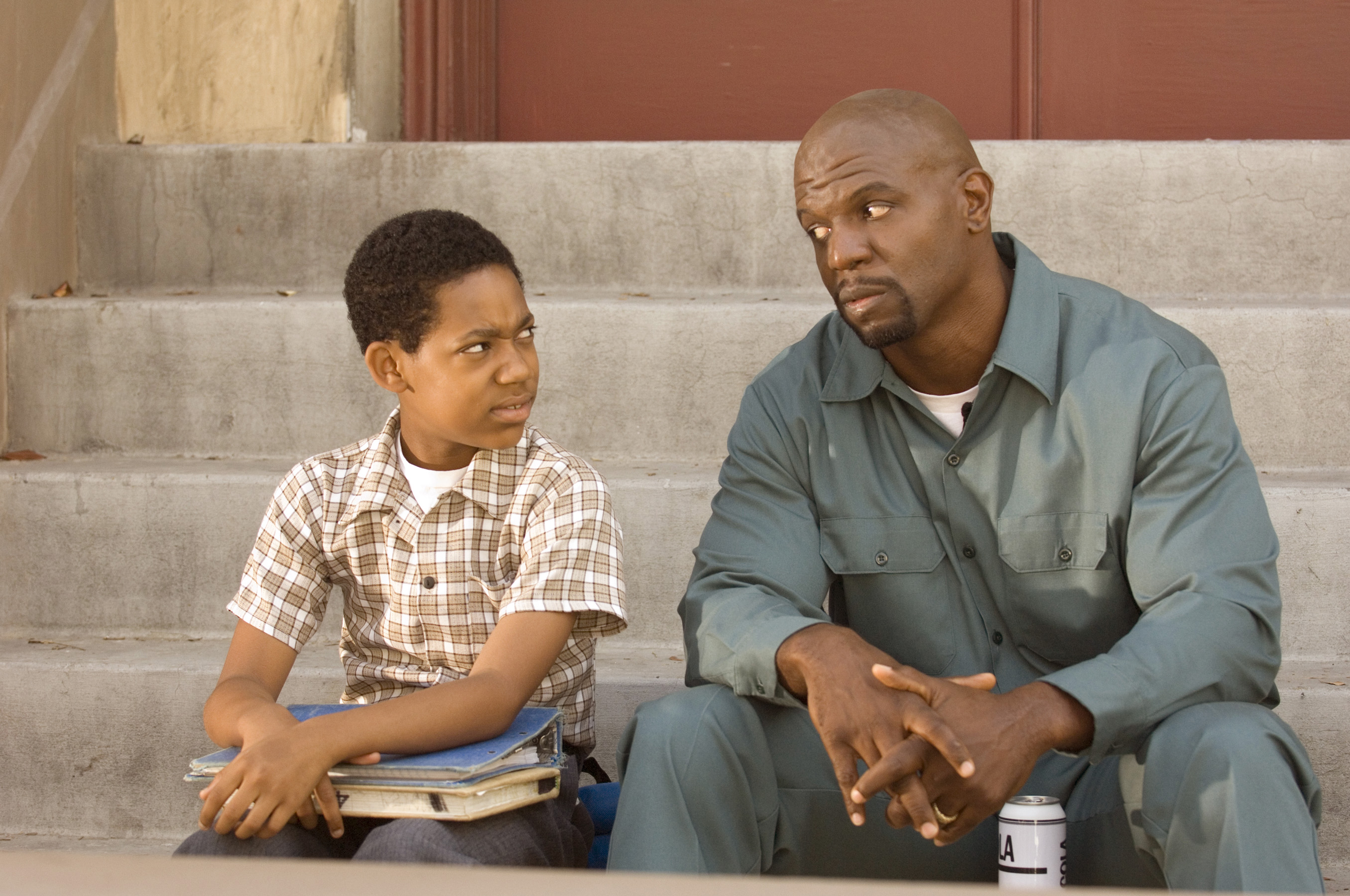 Created by: Ali LeRoi, Chris Rock

Cast: Tyler James Williams, Tichina Arnold, Terry Crews, Vincent Martella

Genre: Comedy

Number of Seasons: 4

Rating: TV-PG
Chris Rock is one of the most successful comedians working today, but he didn't get that way because he had an easy childhood. Based on Rock's own childhood experiences, Everybody Hates Chris follows Chris Rock (Tyler James Williams) in the '80s as he deals with a dysfunctional family and a majority-white school. Now better known for a starring role in Abbott Elementary, Tyler James Williams first burst onto the television scene in a starring role in this series, effortlessly mimicking the mannerisms of the singular Chris Rock. The rest of the cast is similarly great, with Martin's Tichina Arnold turning in another great sitcom performance as Chris's mom Rochelle, future Brooklyn Nine-Nine star Terry Crews finding his comedic rhythm as Chris' father Julius, and Phineas and Ferb star Vincent Martella as his similarly hapless high school friend Greg. Running for four seasons, the sitcom was frequently hilarious while also taking a complex look at race and class in a manner that's appropriate for a family sitcom. Everybody Hates Chris remains one of the best comedy series of the 2000s and one of the best projects Chris Rock has been involved with.
Friday Night Lights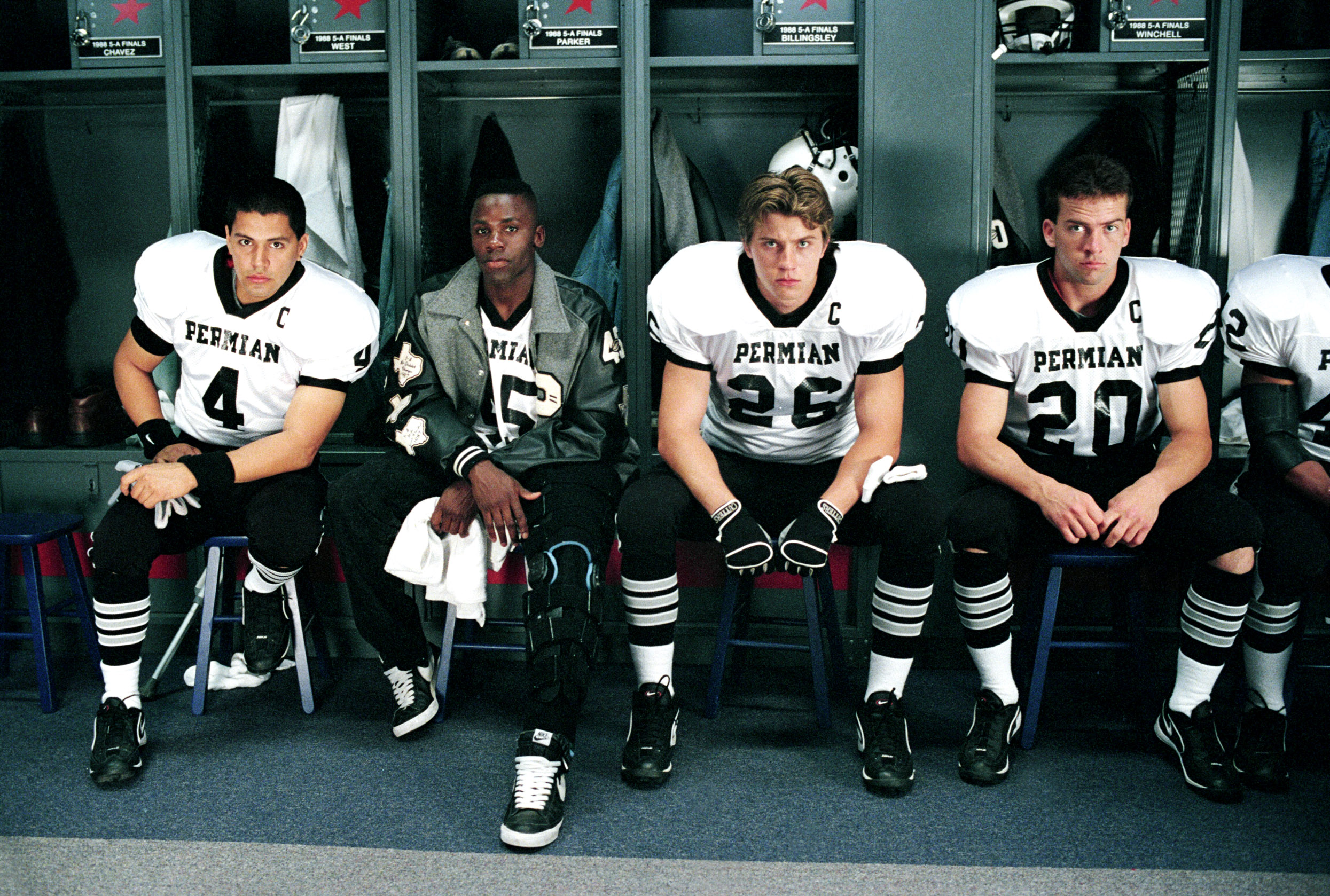 Created By: Jason Katims

Cast: Kyle Chandler, Connie Britton, Zach Gilford, Taylor Kitsch

Genre: Drama

Number of Seasons: 5

Rating: TV-14
One of the best and also least-watched shows of the 2000s, Friday Night Lights has had quite the journey. Inspired by the 1990 nonfiction book of the same name (which was also adapted into a movie of the same name in 2004), the series follows coach Eric Taylor (Kyle Chandler) and his wife Tami Taylor (Connie Britton) as Eric coaches the high school football team Dillon Panthers in the fictional close-knit town of Dillon, Texas. Even if you're not a sports fan, it's all too easy to get sucked into the earnest drama of the series. Beyond impressive lead performances from both Kyle Chandler and Tami Taylor, the show boasts an impressive cast that spans the football team as well, with quarterback Matt Saracen (Zach Gilford) and fullback Tim Riggins (Taylor Kitsch) being fan-favorite characters, as well as an early supporting performance from Jesse Plemons. The series is extraordinarily heartfelt and is an all-too-rare sympathetic depiction of Middle America on primetime television that doesn't condescend to its audience. While it was never a ratings success (and even had to move from NBC to DirecTV due to low ratings), it did eventually snag two Emmys for its final season, with creator Jason Katims winning a Outstanding Writing in a Drama Series for the series finale and Kyle Chandler winning for Best Actor in a Drama Series, two much-earned wins after years of critical adoration.
Girls5eva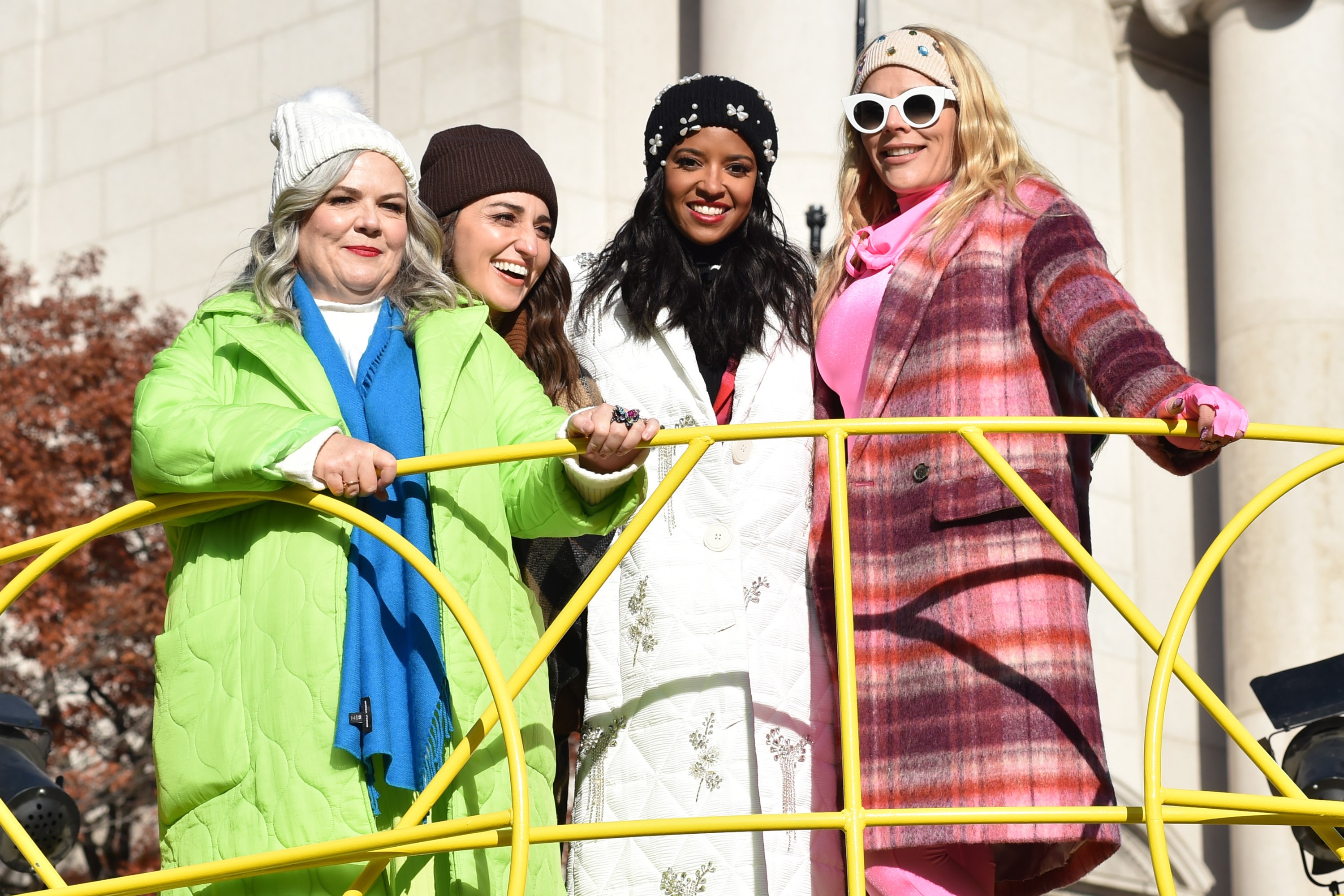 Created by: Meredith Scardino

Cast: Sara Bareilles, Busy Philipps, Paula Pell, Renée Elise Goldsberry

Genre: Comedy

Number of Seasons: 2

Rating: TV-MA
What happens to a pop star deferred? After their song goes viral when sampled in a popular rap song, the remaining members of Girls5eva, a popular late '90s girl group, get together to perform on The Tonight Show. Having not seen each other in years, the group (Sara Bareilles, Renée Elise Goldsberry, Paula Pell, and Busy Phillips) catches up and realizes how unfulfilled they have felt since parting ways. Instead of the meaningless songs they used to write ("No Hat Required"), they are going to create the music they always wanted to. Taking that lead is Dawn (Bareilles), juggling her life as the mom of a "New York Lonely Boy" and as a wife. The rest of the band consists of the "always ready to go viral" Wickie (Goldsberry), the older sibling type Gloria (Pell), and, of course, the "trapped in a bad marriage to a former boybander" Summer (Phillips). With such hits as "Muffin Top" from 30 Rock and "Boobs In California" from Unbreakable Kimmy Schmidt, it's great to see Jeff Richmond's music finally getting a starring role. 
Good Times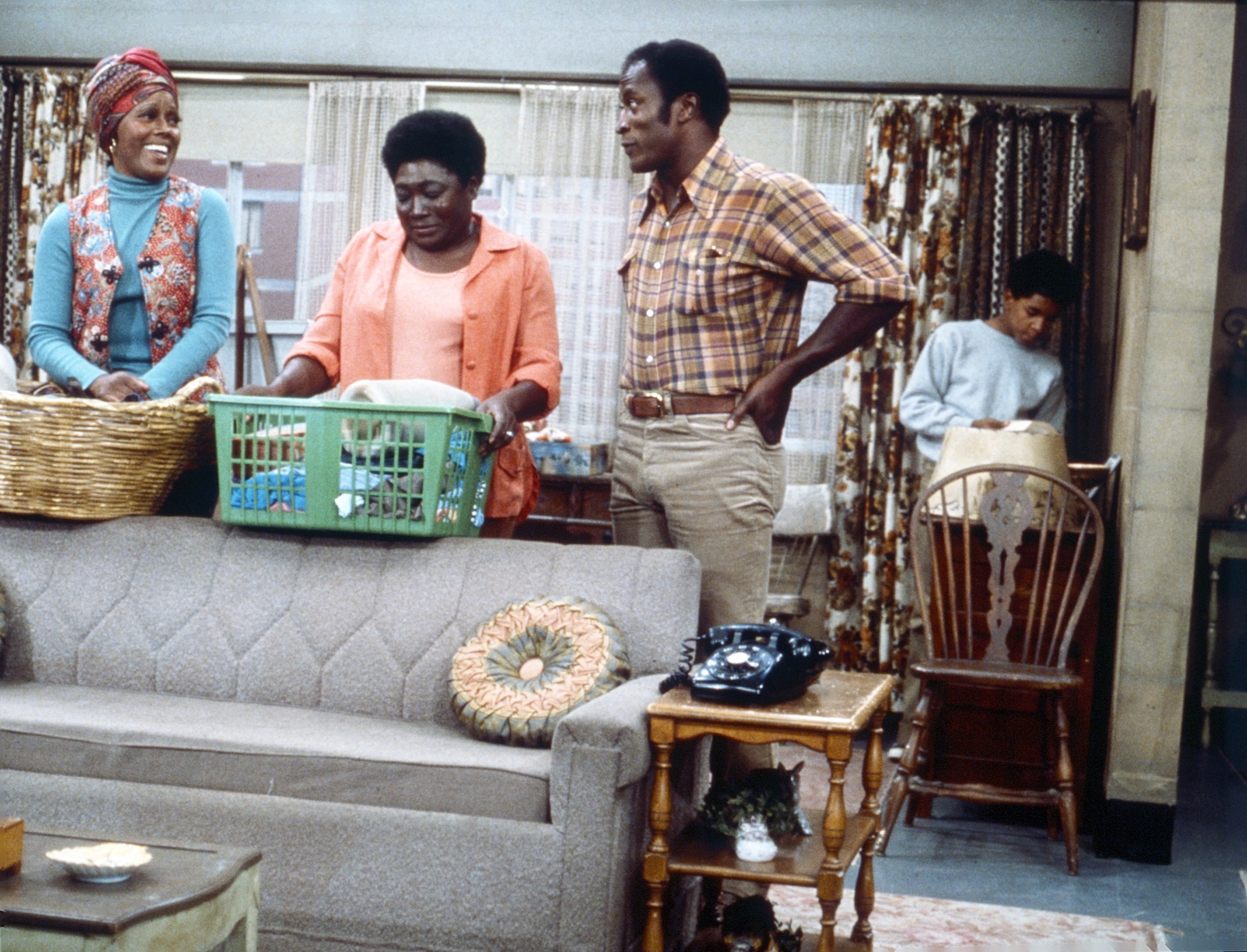 Created by: Mike Evans

Cast: John Amos, Esther Rolle, Jimmie Walker, Ja'Net DuBois

Genre: Comedy

Number of Seasons: 6

Rating: TV-PG

One of the most important sitcoms of all time, Good Times was the first American sitcom about a two-parent Black family. A spinoff of Maude (which in turn was a spinoff of the legendary sitcom All in the Family), Good Times centers on James (John Amos) and Florida Evans (Esther Rolle) as they live with their three children in a housing project in Chicago and attempt to overcome their impoverished circumstances. Like its parent show All in the Family, Good Times not only made viewers laugh but also made them think, often talking about serious sociopolitical issues involving the city of Chicago, racism, classism, and other hot button topics that are still all too relevant. While later shifting to a more lighthearted tone, most famously with son J.J.'s (Jimmie Walker) iconic catchphrase "DY-NO-MITE!", the cast remained memorable, with John Amos and Esther Rolle giving two of the most legendary performances in sitcom history. An important part of television's history that still shines today, Good Times is one of the best sitcoms ever.
Grand Crew
Created by: Phil Augusta Jackson

Cast: Echo Kellum, Nicole Byer, Justin Cunningham, Aaron Jennings

Genre: Comedy

Number of Seasons: 1

Rating: TV-14
Broadcast television isn't dead yet, as proven by shows like Abbott Elementary and the more-underrated sitcom Grand Crew. Originally airing on NBC, Grand Crew centers around a group of Black friends who discuss the ups and downs of their lives at the wine bar they frequent. The series features an ensemble cast playing the thirtysomething friends, with Arrow's Echo Kellum and Nailed It!'s Nicole Byer as standouts. Much like the wine the characters drink, the show gets better with every episode, as the chemistry between the characters builds and the show finds its sturdy voice. The show balances character-based comedy well with more ridiculous gags that seem all too realistic to what happens when you go out with your own friends and have a good time. A promising sitcom that's already proven to be a minor hit, Grand Crew is more than worth your time.
Married… With Children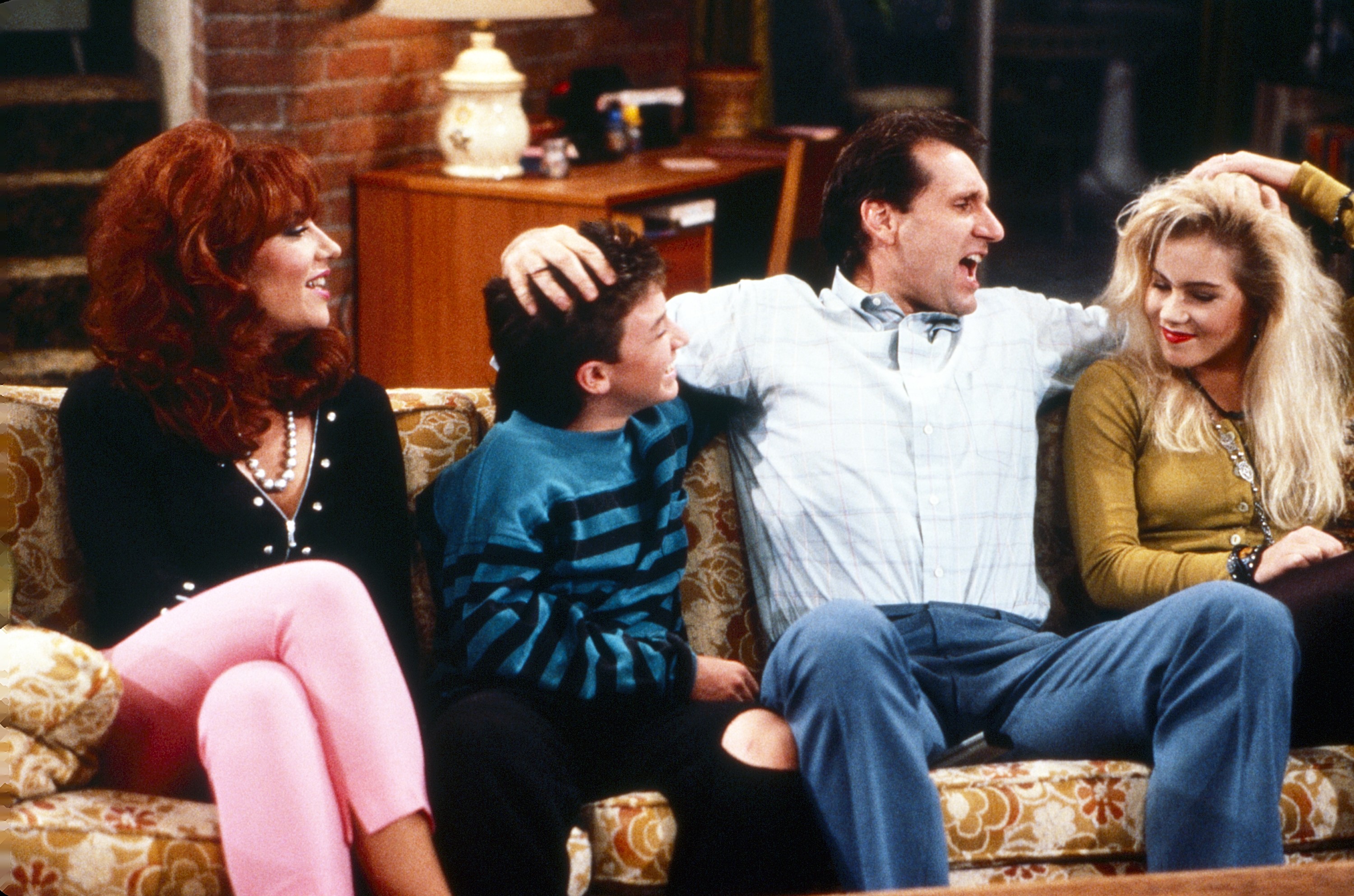 Created by: Ron Leavitt, Michael G. Moye

Cast: Ed O'Neill, Katey Sagal, Christina Applegate, David Faustino

Genre: Comedy

Number of Seasons: 11

Rating: TV-PG
One of the shows to put the fledgling FOX network on the map in the late '80s, Married… With Children rejects the traditional sitcom family and format, in favor of showing what the (then) modern family really looked like. We have the patriarch, Al Bundy (Ed O'Neill), a lazy women's shoe salesman who would rather be sitting in front of the TV with his hand down his pants than satisfy the needs of the lazy matriarch of the house, Peggy (Katey Sagal). Their two children are just as crass: the naive and sexually forward daughter, Kelly (Christina Applegate), and the boy unlucky in love and life, Bud (David Faustino). Married… With Children was revolutionary for the way it talked frankly about sex and economic woes, along with language considered vulgar for the time. The show used gimmicks, dream sequences, and visual cues (Peg's iconic 1950s bouffant hairdo) to juxtapose the "ideal" family with what the "real" family looked like, leading to its success as one of the longest-running sitcoms of that era.
Murder, She Wrote
Created by: Peter S. Fischer, Richard Levinson

Cast: Angela Lansbury

Genre: Crime, Drama

Number of Seasons: 12

Rating: TV-PG
Before we had white women with crime podcasts, Angela Lansbury's Jessica Fletcher was on the case! Fletcher is a former teacher turned crime writer living in a cozy community in Maine. Not content with retiring, she decides to become a crime writer. With her success, dead bodies follow. Using the skills she applies to the murders in her books, Fletcher becomes the go-to detective in all the murder cases surrounding Cabot Cove and the places she tours with her new novels, sometimes in spite of the authorities. After 12 seasons and 4 TV movies, you would think that this sleepy Maine town just housed murder suspects and victims! Often imitated but never replicated, Lansbury's portrayal of the character is what makes this still one of the most comforting shows to ever grace television, even with all that murder. 
One of Us Is Lying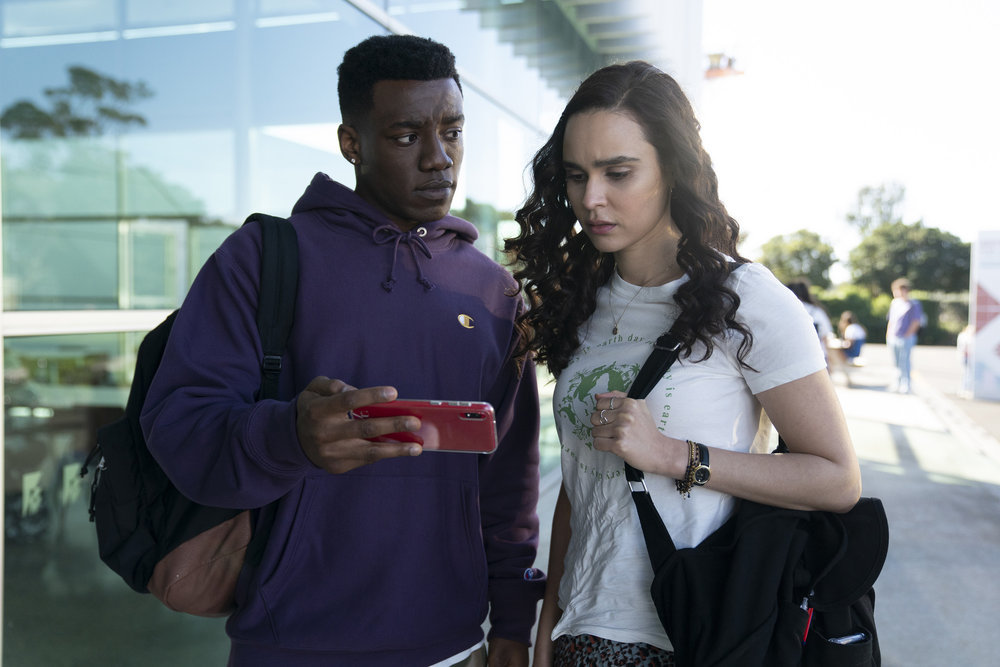 Created by: Erica Saleh

Cast: Mark McKenna, Melissa Collazo, Annalisa Cochrane, Chibuikem Uche

Genre: Crime, Drama

Number of Seasons: 1

Rating: TV-MA
An adaptation of the young adult novel of the same name, One of Us Is Lying is The Breakfast Club but with a dark twist. The teen drama series centers on five high school students who enter detention. When one of them dies under suspicious circumstances, an investigation occurs and the four remaining students are among the prime suspects in his murder. From Only Murders in the Building to The Afterparty, murder mystery series are in vogue at the moment, and One of Us Is Lying is a welcome addition thanks to its teen soap take on the genre. Plenty of twists await for the charming cast, which includes Sing Street's Mark McKenna as the murder victim himself. There's also plenty of welcome deviation for fans of the book as well, with the adaptation following the spirit of the book but not the exact plot. With a Season 2 renewal, there will still be plenty of One of Us Is Lying to enjoy in the future.
Queer as Folk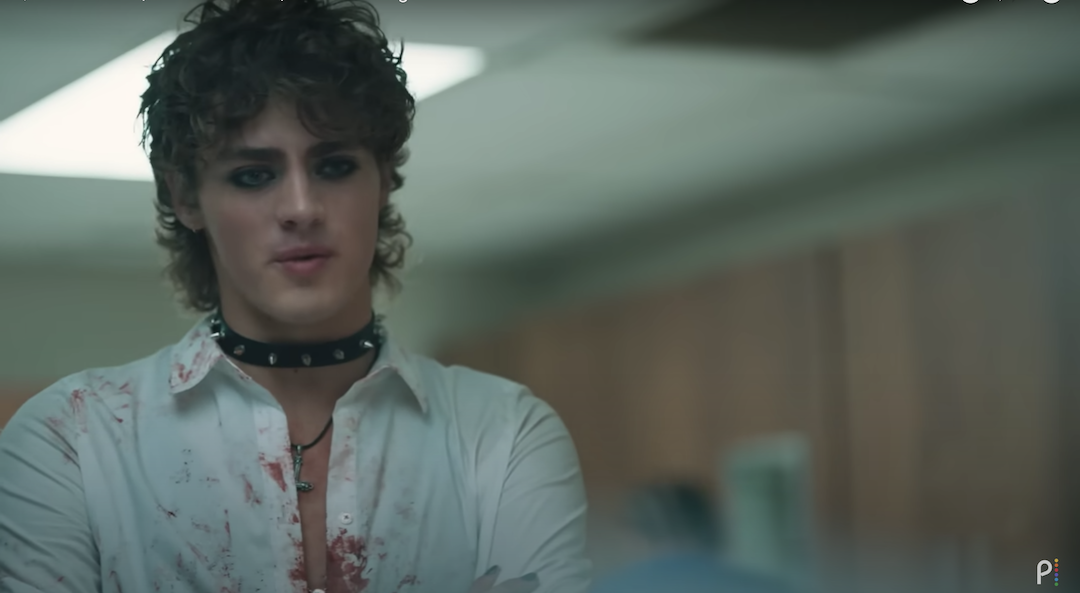 Created by: Stephen Dunn

Cast: Devin Way, Fin Argus, Ryan O'Connell, Jesse James Keitel

Genre: Drama

Number of Seasons: 1

Rating: TV-MA
Taking no time for any kind of foreplay, the 2022 incarnation of Queer as Folk gets going right away with not only sex but also a full-on episode ending in tragedy. This reboot takes the setting away from the streets of Manchester and Pittsburgh to the close-knit queer community of New Orleans following a hate crime. Our oversexed protagonist is medical school dropout Brodie Beaumont (Devin Way). We begin the series as he makes his way back to his hometown full of ex-boyfriends, disappointed parents, and his best friend. Queer as Folk's strength, as always, lies in the way the ensemble is a family, specifically a chosen family. Jesse James Keitel, a standout on ABC's Big Sky, plays Brodie's childhood best friend and once again steals every scene she is in as she contemplates her own mortality following the birth of her partner's children. The age quandary found in the previous two incarnations is replaced by what being LGBTQ+ and intersectionality means in a world that still feels so puritan. Just when you think the all-queer main cast could not get any more queer, they are joined by icons Juliette Lewis and Kim Cattrall playing mothers. 
Rutherford Falls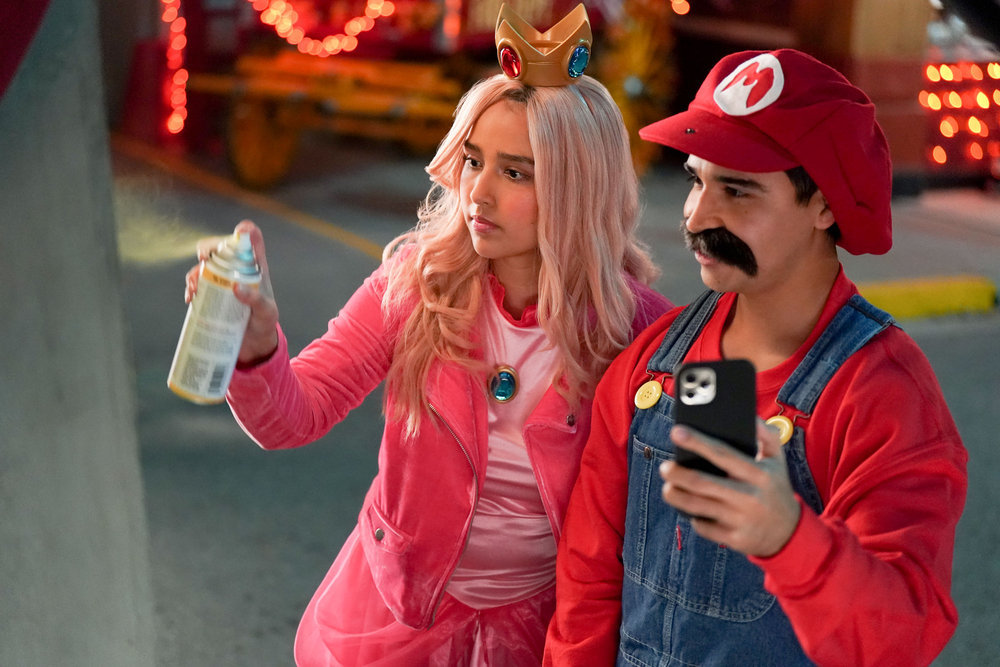 Created by: Ed Helms, Sierra Teller Ornelas, Michael Schur

Cast: Ed Helms, Michael Greyeyes, Jana Schmieding, Jesse Leigh

Genre: Comedy

Number of Seasons: 2

Rating: TV-14
Michael Schur is probably the most influential comedy figure on television of the 2010s. After writing for Saturday Night Live for seven years, he co-created Parks and Recreation, Brooklyn Nine-Nine, and created The Good Place, which are three of the best comedy series of the past decade. Now he's back with a co-creator credit on the flagship Peacock series Rutherford Falls. The comedy series centers on two best friends, Nathan (Ed Helms) and Reagan (Jana Schmieding), who find their town turned upside down when Nathan protests the removal of a statue of his ancestor and Reagan sets out to create a Native American cultural center. Rutherford Falls made history by having one of the largest Indigenous writing staffs in the history of American television, as well as the first Native American to run a series in Sierra Teller Ornelas. There are also plenty of Native American actors in the cast, including star Jana Schmieding. Like the rest of the shows Schur has created, the series is a very funny look at a community coming together despite bumpy obstacles. The series also has a refreshingly complex depiction of Native American people and their struggles, without being completely dour. A milestone in representation on television and also a plain old good time, Rutherford Falls is a treat.
Sign up for Peacock
to stream NBCU shows