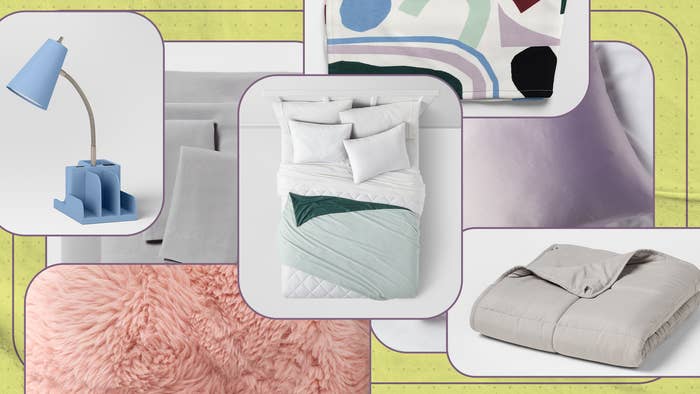 It's that time of year again, where the focus shifts from hitting the beaches to hitting the books. And settling into a new routine of studying, crushing goals, and balancing a social life can feel like a lot at times; thus, it's crucial that your living space is giving maximum comfort so you can decompress behind the scenes. 
If you're moving into the dorms this fall, or getting a small apartment near school, you don't have to let cramped space cramp your style. Thankfully, Target's Room Essentials Collection has you covered. With a full line of affordable products ranging from bare minimum basics to fun, unique pieces, these decor items will breathe life into your living quarters while providing efficient storage solutions for all your at-home needs.
So take a look at our product picks below, then hit up Target so you can hit the books with ease.
EASY ESSENTIALS
A basic sheet set in a neutral hue is a must have for any living space, and this Microfiber Solid Sheet Set ($9.50)–complete with fitted and flat sheets, plus pillowcase–fits the bill. By keeping the base of your bedding a solid, muted color, you can easily switch up the vibe of your room as the seasons change with any decor.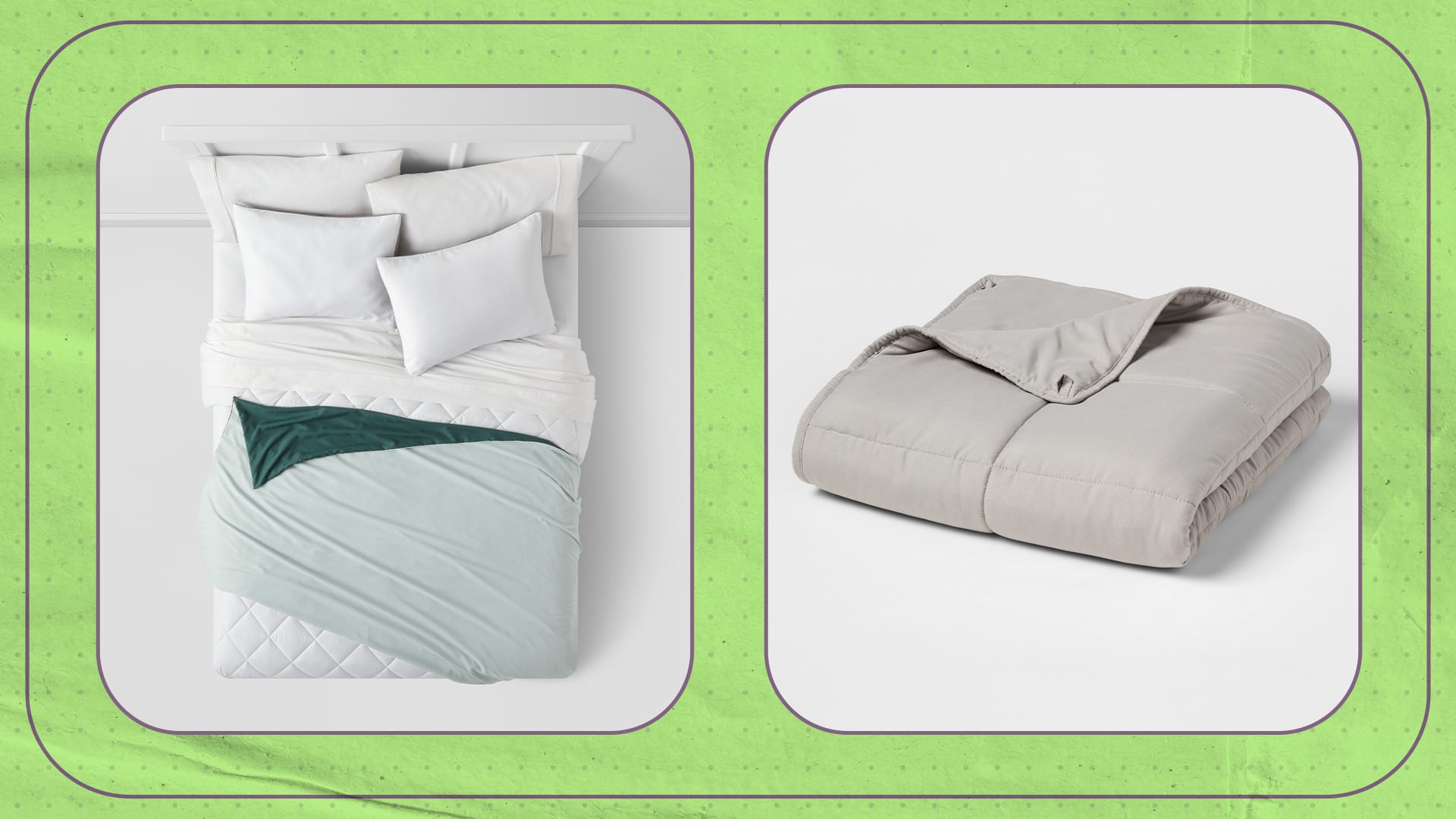 Crushing goals and getting work done requires a lot of energy, and that means making sure you're getting some high quality rest. Weighted blankets have been known to soothe feelings of stress and anxiety, so throw this 12-pound, Gray Weighted Blanket ($25) on top of your bed to maximize coziness and achieve the best sleep possible. We love pairing it with this Reversible Microfiber Cover ($10), available in a variety of colors, so you can brighten or darken up your space with one simple piece, whenever you feel like it.
SUBTLE GLAM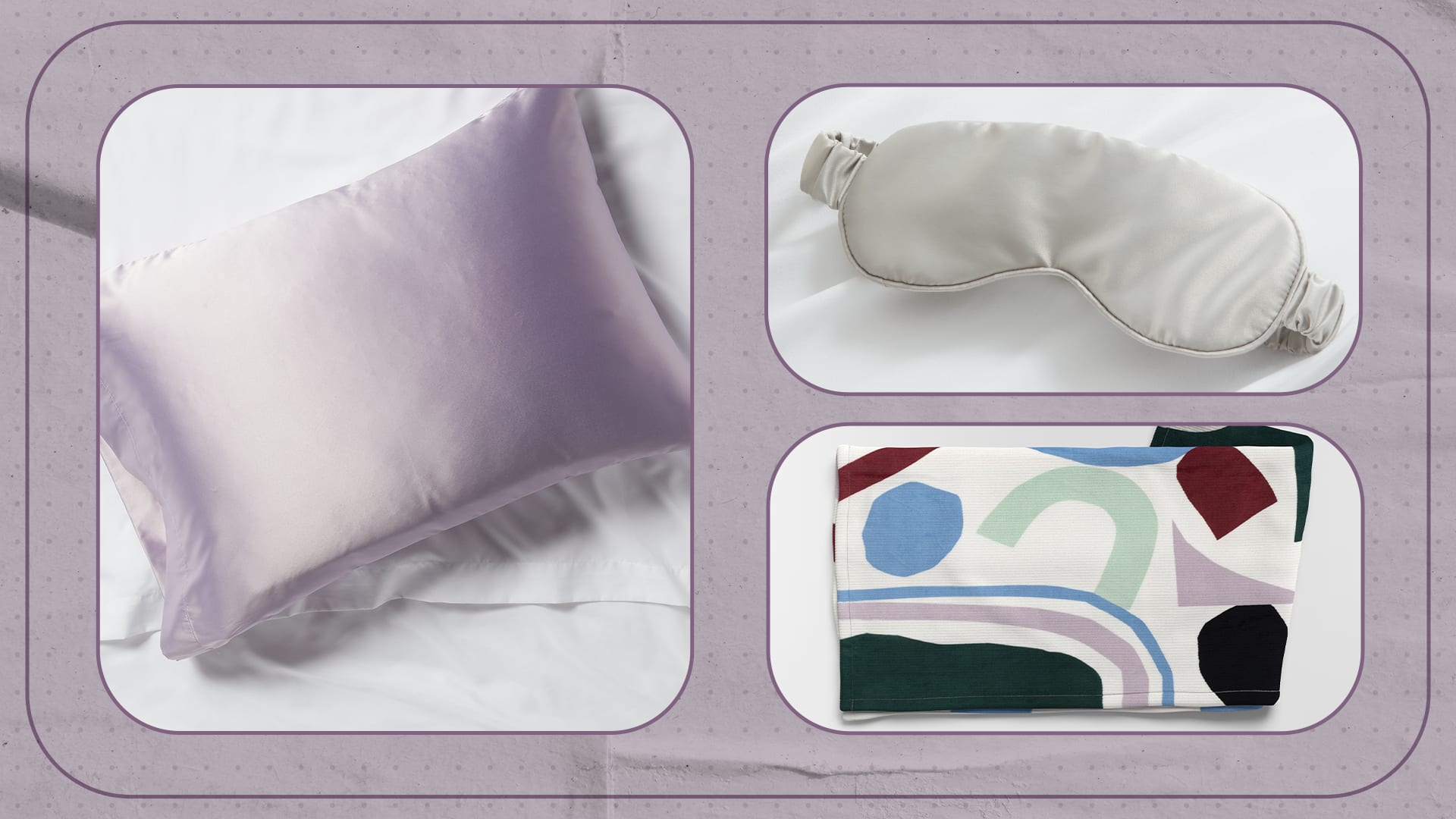 Adding some luxurious fabrics into your sleep routine is an easy way to increase that warm, cozy feeling, turning an ordinary space into something special. And this Satin Solid Pillowcase ($3.50) does just that. Not only does it feel great on your skin, but satin pillowcases have a reputation for being beneficial to your hair as well, diminishing frizziness and static that can develop as you toss and turn throughout the night. 
And if you have a roommate that loves burning the midnight oil, filter out excess light with a matching Solid Satin Eye Mask ($3.50). Both products are available in a selection of colors, which all complement the Geo Printed Plush Throw Blanket ($7). The funky fresh pattern on plush material is the ultimate eye-catcher to give your room a personality of its own.
READ AND RELAX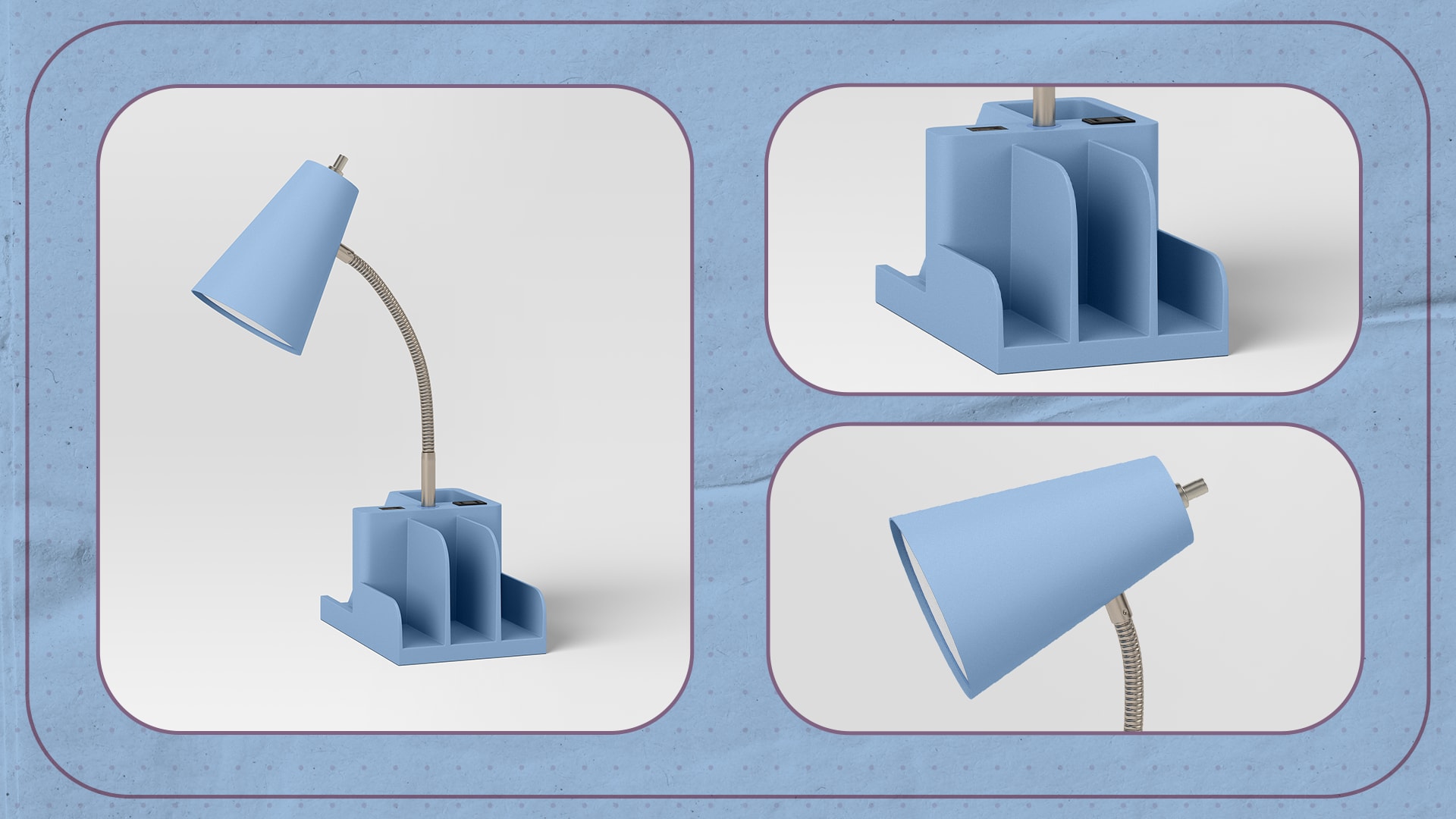 Knowing how to maximize your space with efficient storage is key to making the most of limited square footage. This LED Organizer Task Lamp ($11.20) is a powerhouse of function, featuring spaces for small desk items like pens and post-it notes, a USB port to charge your devices, and a flexible neck to shine some light wherever you choose to hit the books. Plus, the lamp's LED bulb is energy efficient, which means you'll be helping to save the planet, too.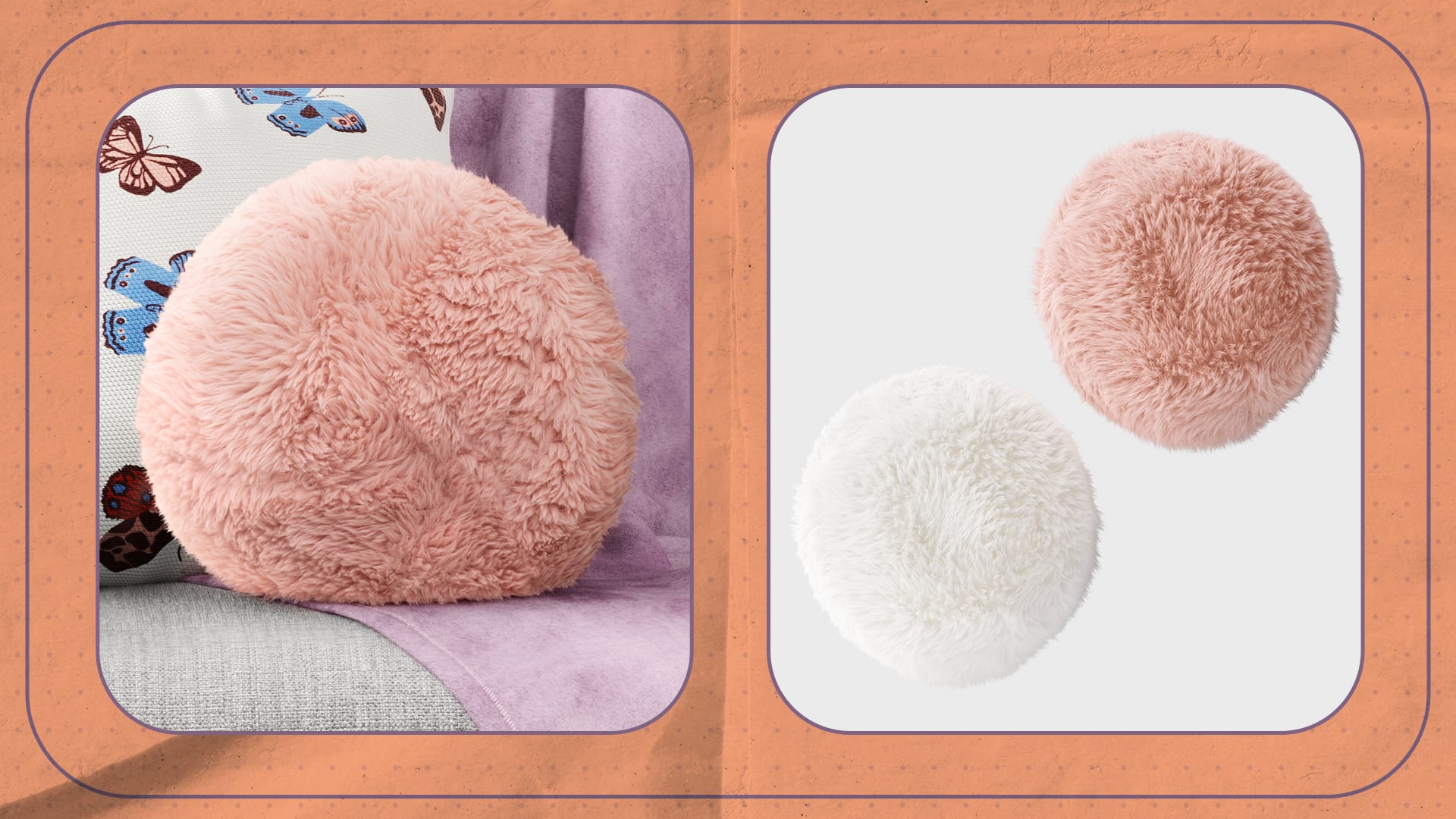 Every room needs one item that just screams "fun." This Faux Fur Round Ball Throw Pillow ($7) has shaggy fur material and a quirky, unexpected shape that's sure to bring some joy to the scene.