The Best Shows on Amazon Prime (June 2023)
There's an endless supply of TV series on Amazon Prime. From dramas like 'Glue' to thrillers like 'The Devil's Hour,' here's what's new to watch.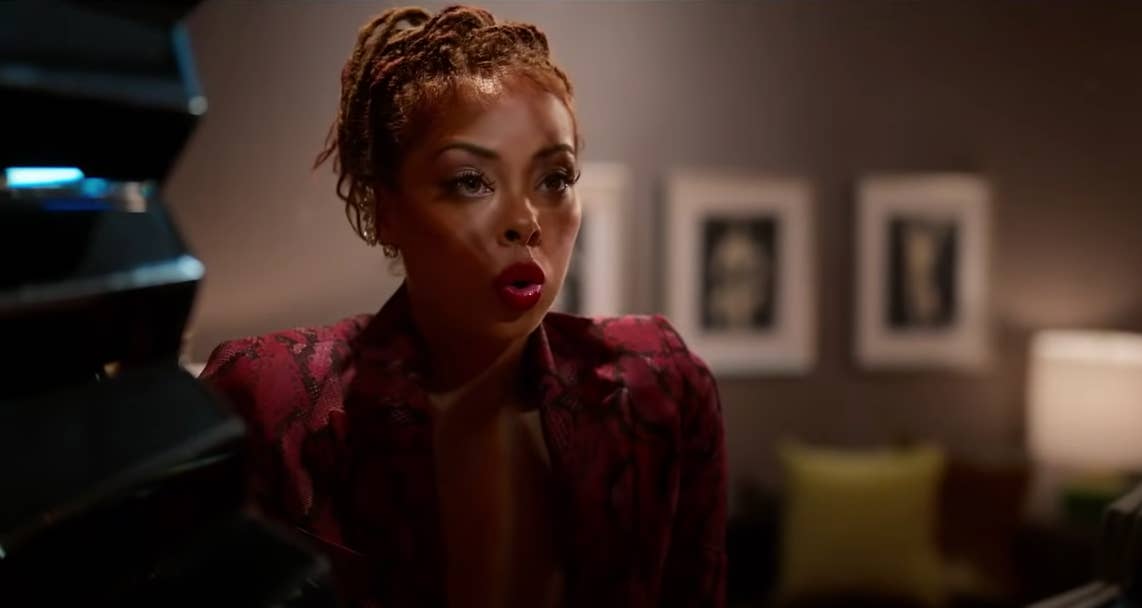 Image via YouTube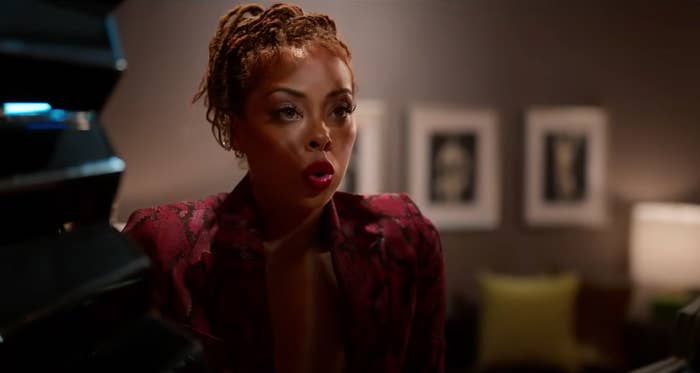 Though Netflix and Hulu tend to get more buzz when it comes to streaming TV shows, Amazon Prime certainly gives the platforms a run for their money. Amazon Prime is home to not only a solid amount of original comedy, drama, and other TV shows, but there are also popular series from other networks streaming on the site. There are even add-ons available from networks like HBO, so you don't have to miss another episode of your favorite prestige drama ever again. 
Amazon Prime has an incredible selection of TV shows, from half-hour comedies to your favorite '90s spin-off. There's no shortage of must-watch television on the streaming service, like the Emmy-winning Fleabag, led by Phoebe Waller-Bridge, Mr. Robot, and the Mads Mikkelson-starring Hannibal. What are you waiting for? There's an endless supply of quality drama, comedy, thriller, and more on Amazon, so walk, don't run. These are the best TV shows streaming right now on Amazon Prime. 
All the Queen's Men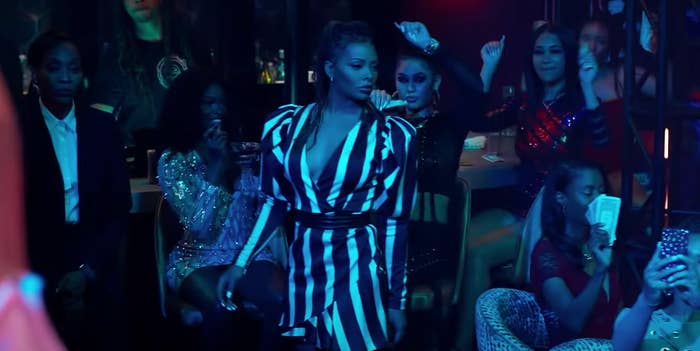 Created by: Christian Keyes, Tyler Perry

Cast: Eva Marcille, Racquel Palmer, Skyh Alvester Black, Christian Keyes, Michael Bolwaire, Keith Swift

Genre: Drama

Number of Seasons: 2

Rating: TV-MA
Marilyn "Madam" DeVille (Eva Marcille) is the Queen B of male exotic dancers in Atlanta. Heavy lies the crown though, and as DeVille seeks to further expand her empire problems begin to arise. Attacked on both sides – business and personal, she's forced to fight off competitors trying to ruin her through means such as blackmail and murder, while family issues including her nephew and a group of trusted employees threaten to derail her ascension.
The Ferragnez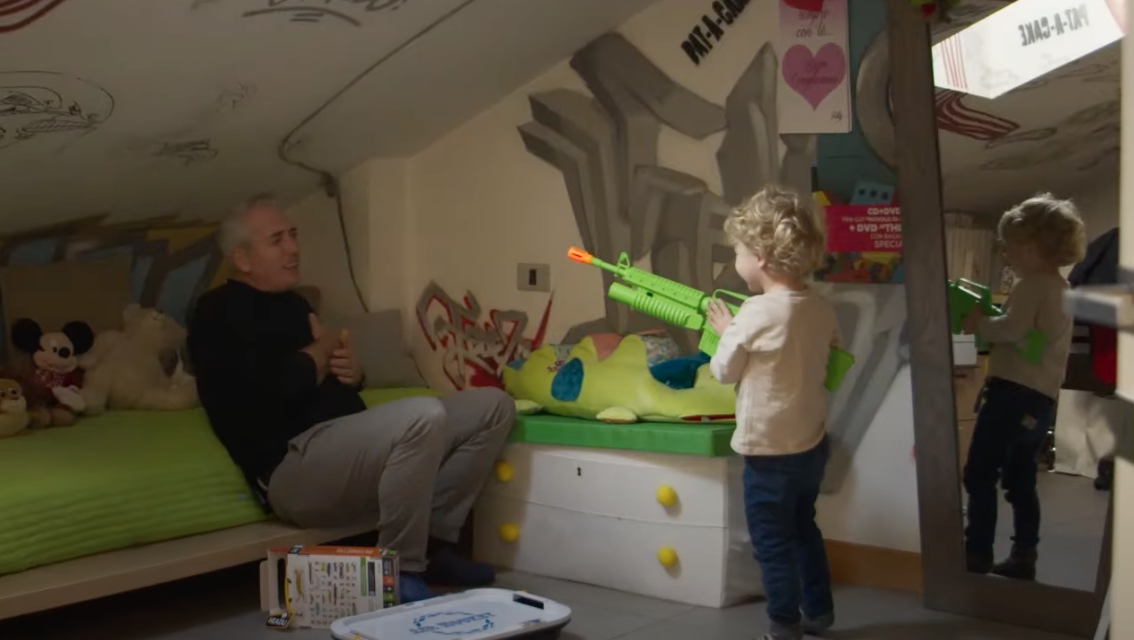 Created by: Fedez, Chiara Ferragni

Cast: Fedez, Chiara Ferragni, Valentina Ferragni, Francesca Ferragni, Marco Ferragni

Genre: Reality

Number of Seasons: 1

Rating:  N/A
Say hello to the Italian Kardashians. Sporting a long and illustrious career even at such a young age, Chiari Ferragni has already conquered fashion, design, writing, and television, but her biggest challenge yet has got to be marriage. The Italian rapper Federico Lucia, AKA Fedez, has seen it all – smash hits, album flops, tv, poverty, and even cancer. Now married with two kids, the pair have invited cameras inside their life as they fight to save their marriage while addressing the personal issues that have pushed them to the brink. More brutally honest than anything the Kardashians have ever shown, The Ferragnez feels like a true tell-all invitation into one of Italy's most famous families.
Primo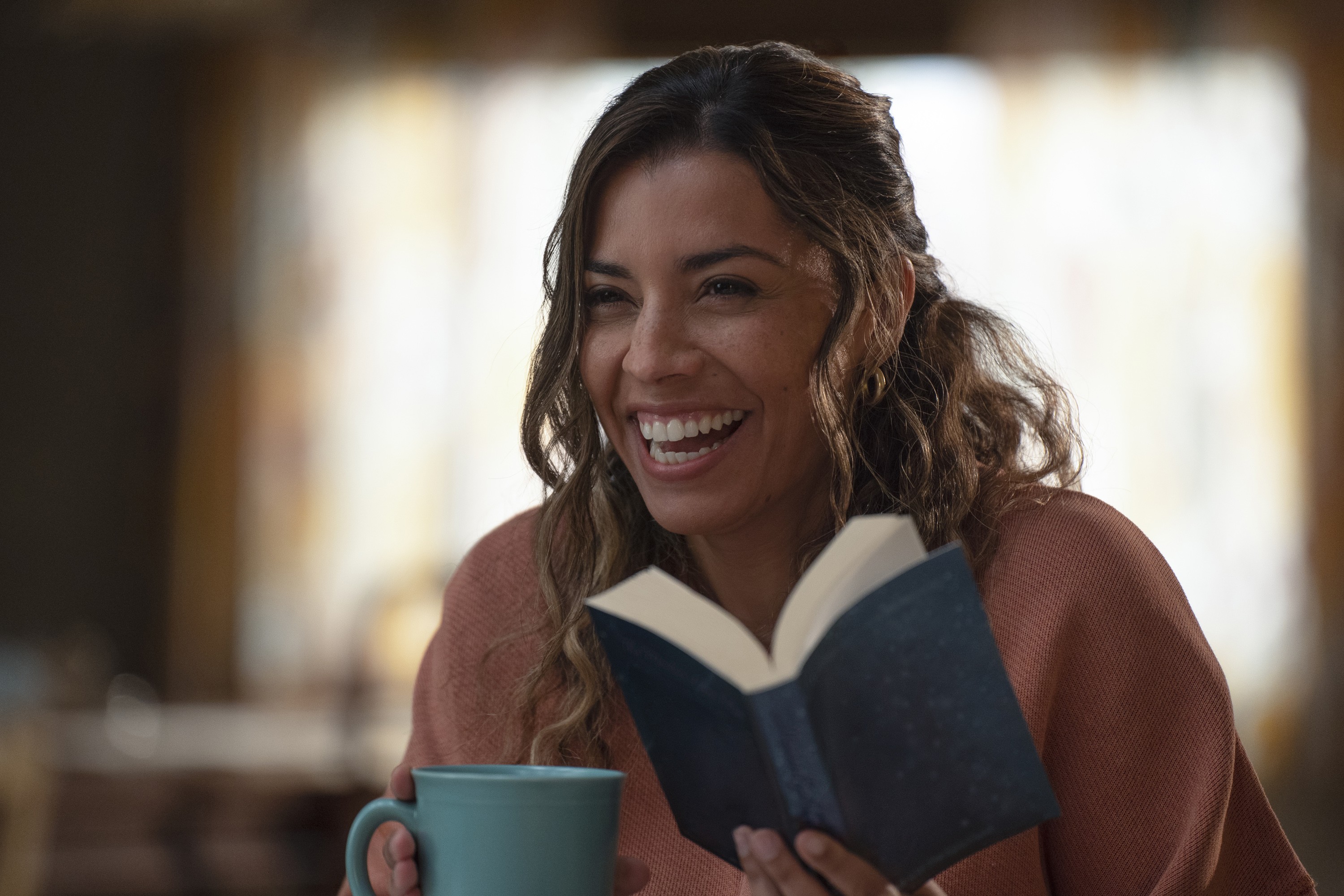 Created by: Shea Serrano

Cast: Ignacio Diaz-Silverio, Nigel Siwabessy, Stakiah Lynn Washington, Efrain Villa, Henri Esteve, Christina Vidal, Jonathan Medina

Genre: Sitcom, Comedy

Number of Seasons: 1

Rating: N/A
If you love sitcoms but feel like you've seen it all, get ready, because Primo is about to take you on an adventure unlike anything you or TV has ever seen before. Rafa Gonzales (Ignacio Diaz-Silverio) is just your average American kid – it's his family that's crazy. Raised without a father but far from lacking a father figure, Rafa has the kind of problems only a teenager growing up Mexican American can have. Trying to figure out girls, grades, and what he wants to do with his life is hard enough, but when his mom and five uncles are all giving him different advice things can get crazy. Living under one roof with wildly different personalities, the odd mix of parenting Rafa receives ranges from poetry to joining the military. No matter which counsel he decides to take you can be sure it always results in hilarity. Easily one of the best new sitcoms to hit streaming this year, Primo is a must-watch for anybody who loves to laugh.
Beverly Hills 90210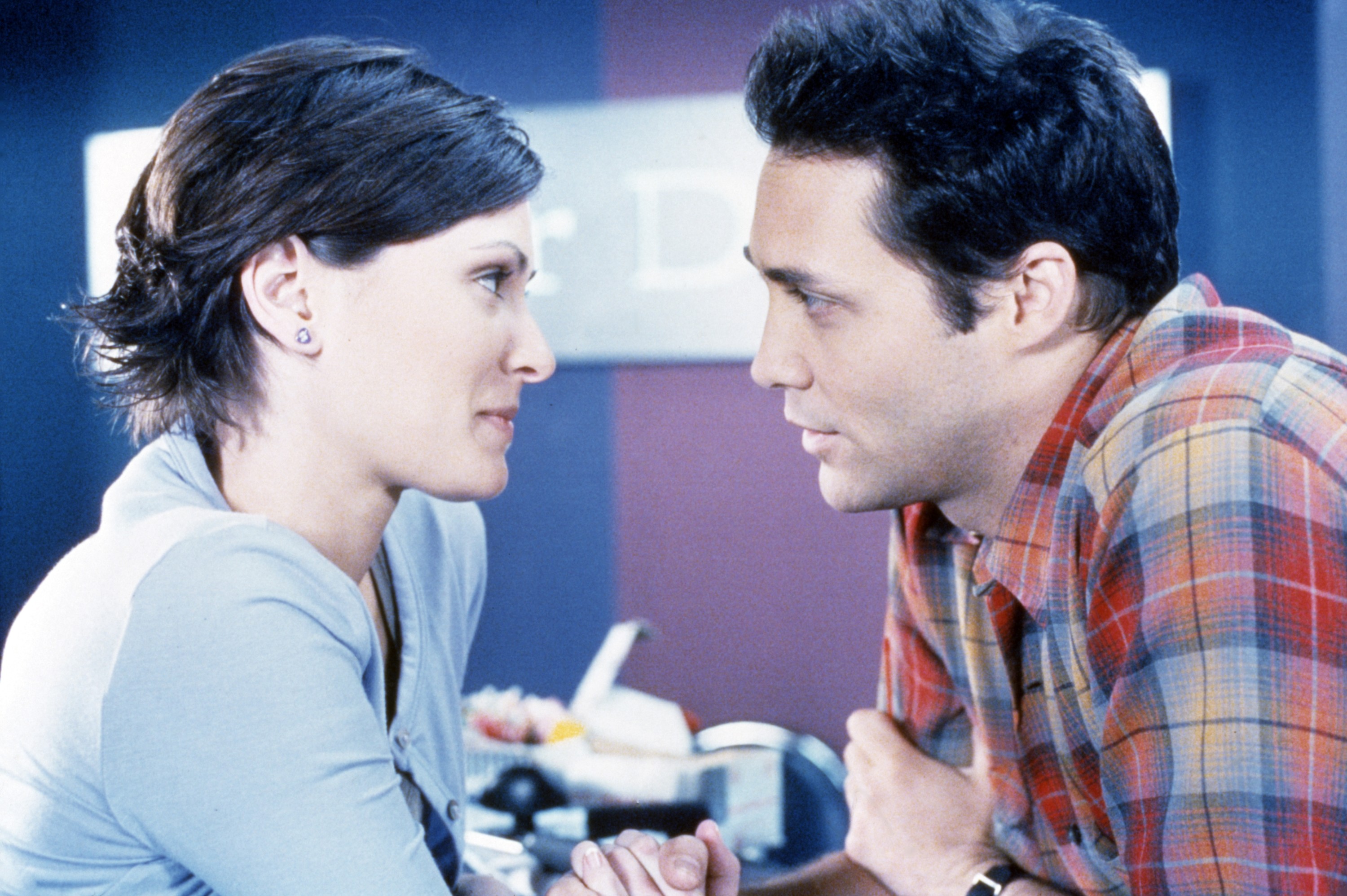 Created by: Darren Star

Cast: Jason Priestley, Shannen Doherty, Luke Perry, Tori Spelling, Ian Ziering, Jennie Garth, Brian Austin Green, Gabrielle Carteris

Genre: Drama

Number of Seasons: 10

Rating: TV-PG
Oh, what it was like to be a teenager in the 90s. Even if you don't have personal experience with video stores and car phones, rewatching Beverly Hills 90210 will send you on a blast from the past you won't soon want to get off. Hands down one of the best high school/college shows ever made, 90210 follows Brandon (Jason Priestley), Brenda (Shannen Doherty), Dylan (Luke Perry), Kelly (Jennie Garth), Donna (Tori Spelling), Steve (Ian Ziering), David (Brian Austin Green), and Andrea (Gabrielle Carteris) as they navigate youth inside L.A.'s most exclusive zip code. The normal teenage tropes of love triangles, fights, drugs, and parties are magnified by money and privilege and brought to all new heights of entertainment by a cast with so much chemistry that they've still yet to be matched more than thirty years later. 90210 isn't just a show, it's tv royalty.
Reign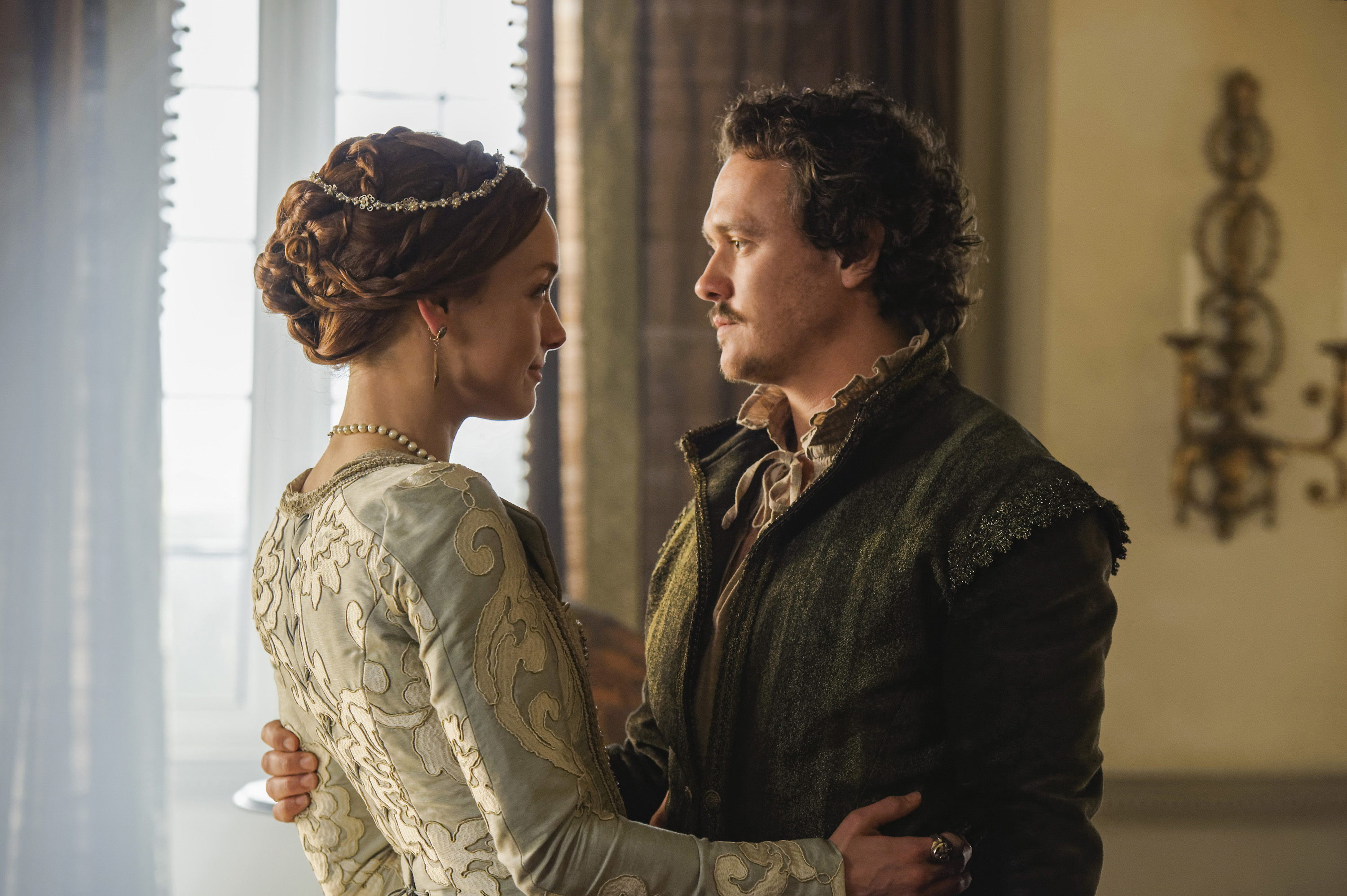 Created by: Laurie McCarthy, Stephanie SenGupta

Cast: Adelaide Kane, Toby Regbo, Torrance Coombs, Megan Follows, Caitlin Stasey, Anna Popplewell

Genre: Drama, Romance

Number of Seasons: 4

Rating: TV-14
Airing before The Great and Bridgerton made historical romance all the rage, Reign mixed court dramas and steamy castle rendezvous into the captivating setting of 16th-century France. The year is 1557 and the 15-year-old Queen of Scotland Mary Stuart (Adelaide Kane) is waiting to be married to the Crown Prince of France, Francis II (Toby Regbo). Behind the scenes lurks a jealous half-brother who secretly loves Mary, a scheming mother-in-law, Nostradamus, and a group of handmaidens deathly loyal to her majesty. What transpires over the next few seasons takes one of the most thrilling stories of medieval European history, full of seized thrones, betrayal, battles, secret loves children, and devilishly smart women, and infuses it with all the melodrama one would hope to find in modern tv. Fair warning, it's addictive.
Wild and Free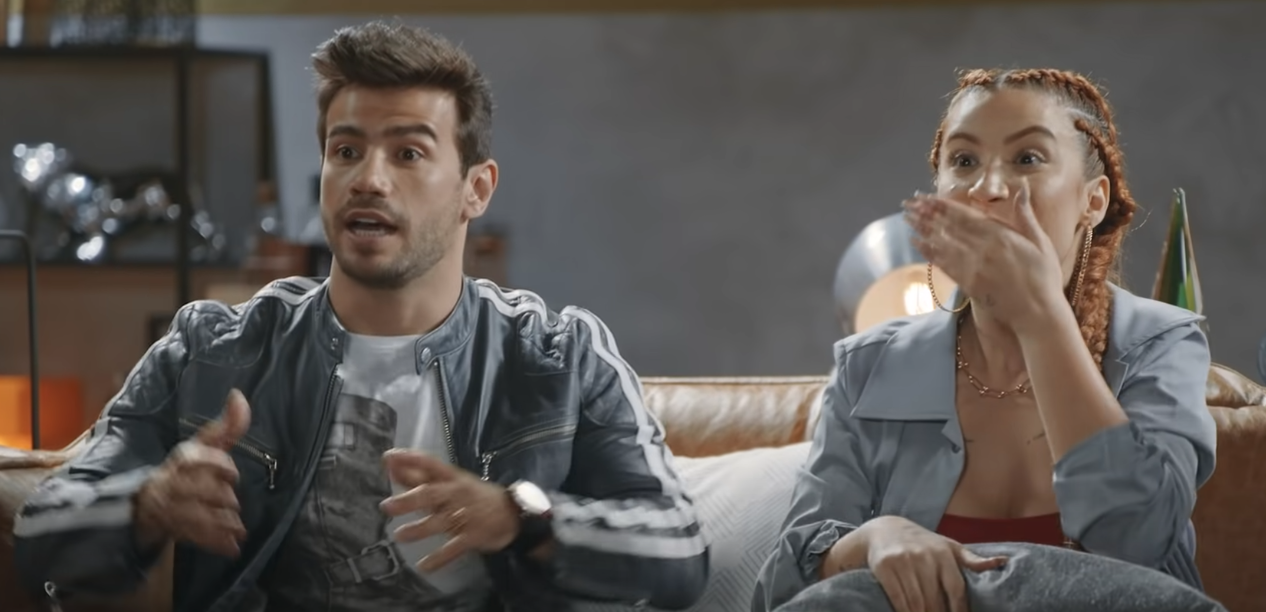 Created by: Lucas Diego Lopez

Cast: Thaís Pereira, Taynara Nunes, Murilo Dias, Luan Cavati, Nathália Gomes, Beatriz Garcia, Anna Retonde

Genre: Reality

Number of Seasons: 2

Rating:  N/A
Calling all Portuguese, Brazilian, and reality tv fans in general – Wild and Free has just landed on Prime Video. Harkening back to 1990s MTV The Real World levels of insanity, Wild and Free takes a crazy cast of characters, drops them in a luxury beach house located in Brazil's beautiful sun-drenched city of Florianópolis, and presses record. Maybe people have calmed down? Maybe the generations raised around cameras have become more aware of how to act when the film is rolling. Whatever the case, it has seemed that in the last few years, much of reality television has lost its oomph due to the quality of its cast members. That only serves to make Wild and Free even more of a treat though. So, what are you waiting for? Sit down, tune in, and get ready for the best thing to come out of Brazil since Gisele Bündchen.
The Power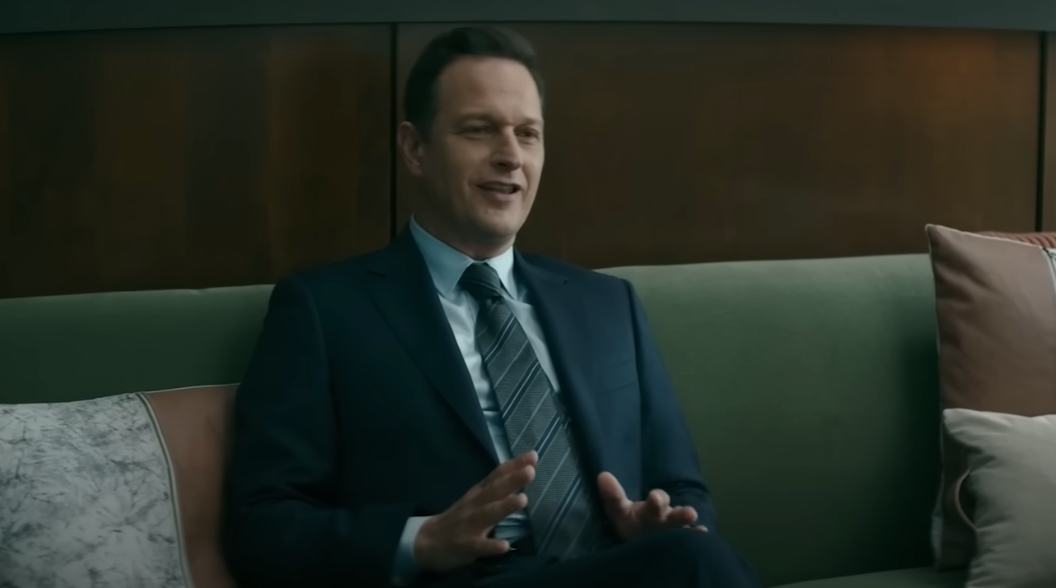 Created by: Naomi Alderman

Cast: Auli'i Cravalho, Ria Zmitrowicz, Toni Collette, John Leguizamo, Eddie Marsan, Alice Eve, Josh Charles, Nico Hiraga

Genre: Sci-Fi, Drama

Number of Seasons: 1

Rating: TV-14
Based on Naomi Alderman's bestselling novel of the same name, The Power examines a world where women have gained the ability to shoot electricity from their fingertips. Rewriting power dynamics historically based on gender, this new ability sees a massive swing in women's roles in society. Gangsters' daughters, third-world journalists, female politicians, and even nuns watch as their worlds are flipped upside down. Not all men are happy about this power loss though, setting off a string of chain reactions that soon threatens to divide humanity down the middle and plunge the world into violence.
The Boarding School: Las Cumbres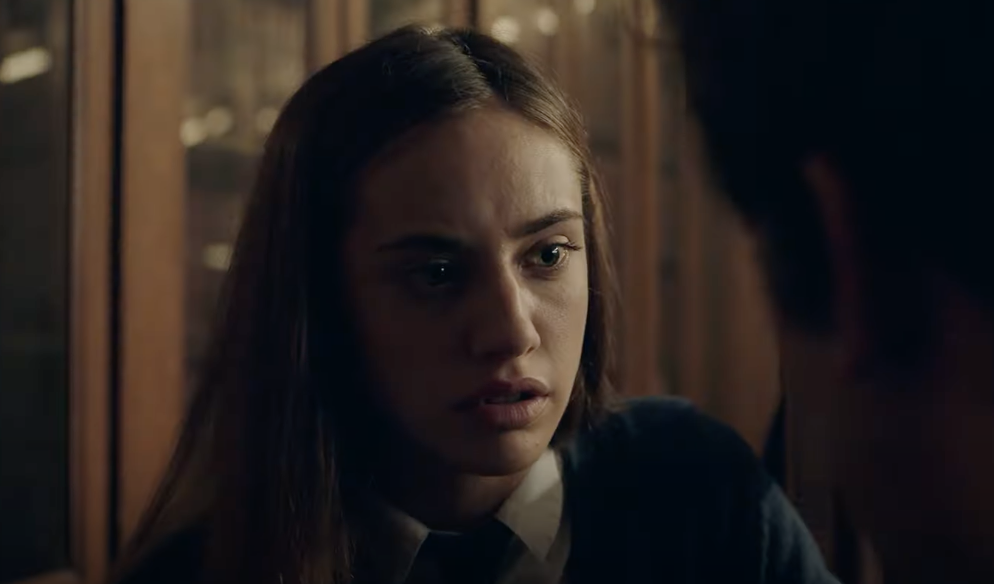 Created by: Laura Belloso

Cast: Asia Ortega, Clara Galle, Albert Salazar, Mina El Hammani, Claudia Riera

Genre: Drama, Mystery

Number of Seasons: 1

Rating: N/A
Spain is quickly becoming known as the modern home for horror. Following in the footsteps of movies like Errementari: The Blacksmith and the Devil, and The Platform, The Boarding School: Las Cumbres blends a wildly imaginative world, top-notch mystery, and terrifying horror elements to create a gripping tale distinctive to its country of origin. Taking place at a mountaintop monastery turned boarding school for teenage delinquents, Amaia Torres (Asia Ortega), Paúl Uribe(Albert Salazar), and his younger sister Adele Uribe (Daniela Rubio) start looking into the disappearance of another student only to discover links to an ancient cult and far darker mysteries.
The Twilight Zone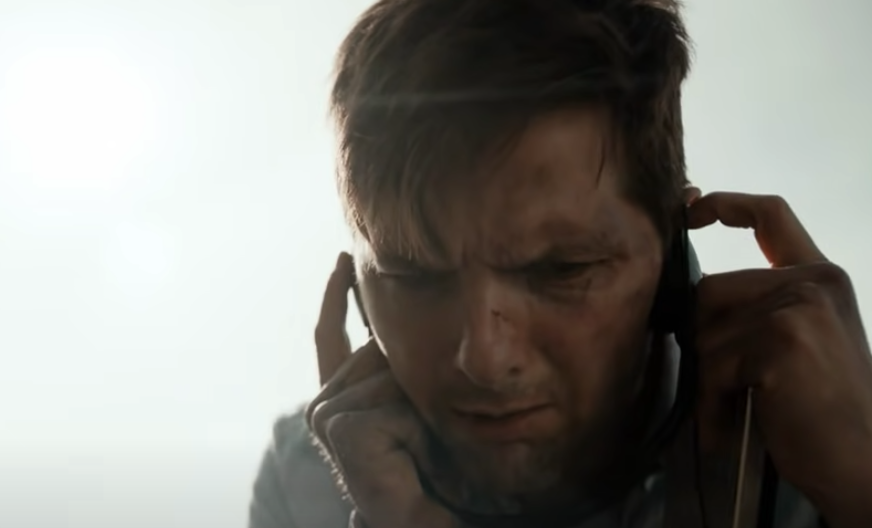 Created by: Jordan Peele, Simon Kinberg, Marco Ramirez

Cast: Jordan Peele, Adam Scott, Morena Baccarin, Topher Grace, Kumail Nanjiani, Seth Rogen, Joel McHale, Billy Porter, Tracy Morgan, Steven Yeun,

Genre: Fantasy, Horror

Number of Seasons: 2

Rating: TV-MA
Reviving the greatest horror series to ever exist, Jordan Peele scares, enthralls, and amazes modern fans with two seasons of stand-alone episodes. Ranging from sci-fi to fantasy, to outright horror, famous faces such as Steven Yeun from The Walking Dead, and Topher Grace of That '70s Show tackle universal what-ifs such as; Would you turn back time if given the chance, and Who would you save in the case of a nuclear war. Connected to the classic series in more than just title and layout alone, updated episodes of some of the original's most famous such as the 1963 William Shatner lead "Nightmare at 20,000 Feet'' are either reimagined or given a sequel. While not as groundbreaking as the show's original run which aired from 1959-1964, this remake is sure to please longtime fans while garnering new eyes for a series as relevant today as it was all those decades ago.
Swarm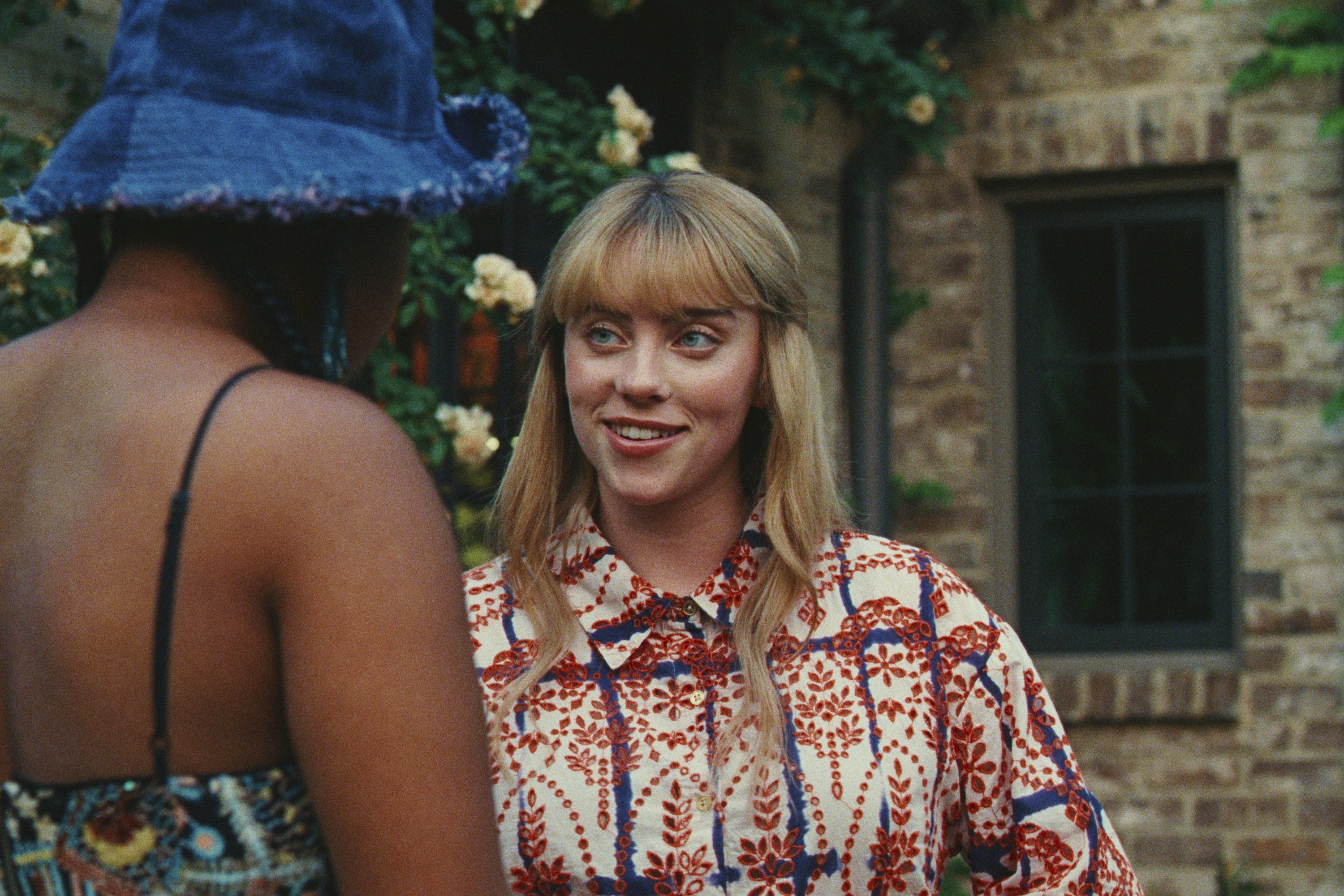 Created by: Donald Glover, Janine Nabers

Cast: Chloe Bailey, Dominique Fishback, Damson Idris, Billie Eilish

Genre: Thriller

Number of Seasons: 1

Rating: 18+
Capturing the idea of Beyonce's "bey hive" and bringing it to a whole new level, creators Donald Glover and Janine Nabers examine the modern psychosis that is the superfan. Dre (Dominique Fishback) is a diehard "swarm", AKA an obsessive fan of pop artist Ni'Jah (Nirine S. Brown). As issues in Dre's personal life spiral out of control so too does her mental state, relying more heavily on the work of her favorite musical artist. Convinced Ni'Jah has the answers to her problems, Dre sets out to meet the pop star. Coming up against various obstacles during her travels, Dre refuses to give up, instead succumbing further to her delusions and turning her road trip of self-enlightenment into a cross-country bloodbath.
Dom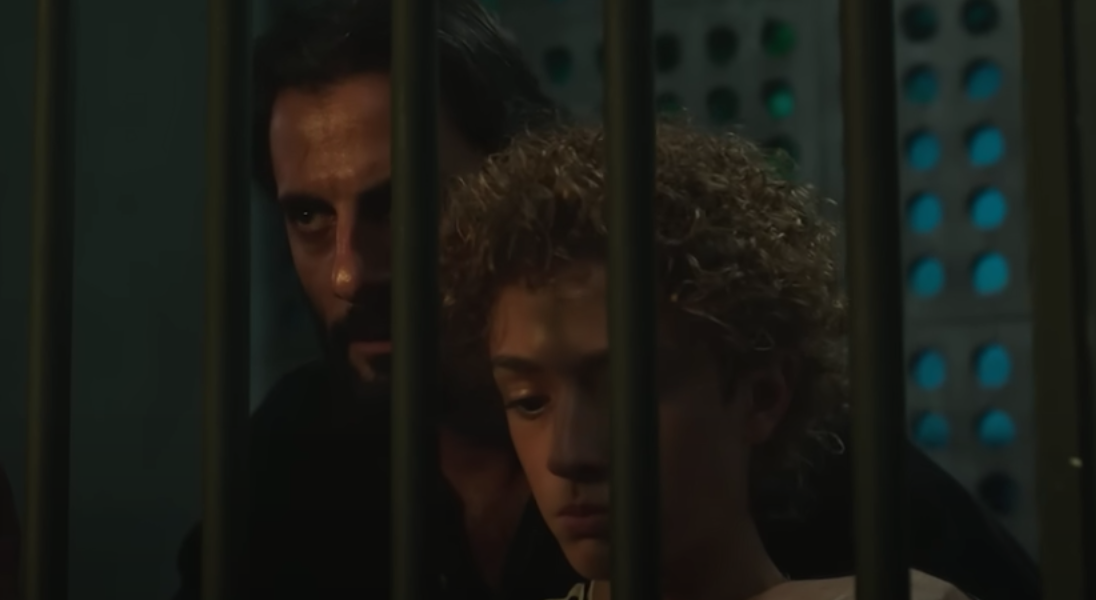 Created by: Breno Silveira

Cast: Gabriel Leone, Isabella Santoni, Flávio Tolezani, Raquel Villar

Genre: Crime/ Drama

Number of Seasons: 1

Rating: TV-MA
If you're not already familiar with movies like the City of God, or Carandiru then you've been missing out on what Brazilian cinema has to offer. Thankfully, a more easily accessible intro to "favela film" in television form has just made its way to Prime. Pedro Dom (Gabriel Leone) is a local teenager from Rio de Janeiro who develops a drug problem, eventually resorting to dealing and smuggling to pay for his vices. His father Victor Dantas (Flávio Tolezani) is a cop whose lifelong goal has been to vanquish crime and narcotics from the city. Instilled with the unique energy of Brazil, gun battles you've seen 100 times prior take on a brand-new feeling as the rhythm of funk carioca choreographs the action, and every color of carnival frames the shots. Captivating characters that would seem like caricatures anywhere else blend with the big personalities of Rio, creating personal moments that are as heart-pounding as they are warming. Simply put, Dom is a show worth watching on its own, but when viewed as a gateway to all the cinematic wonder Brazil has to offer, it's unforgettable.
Daisy Jones & the Six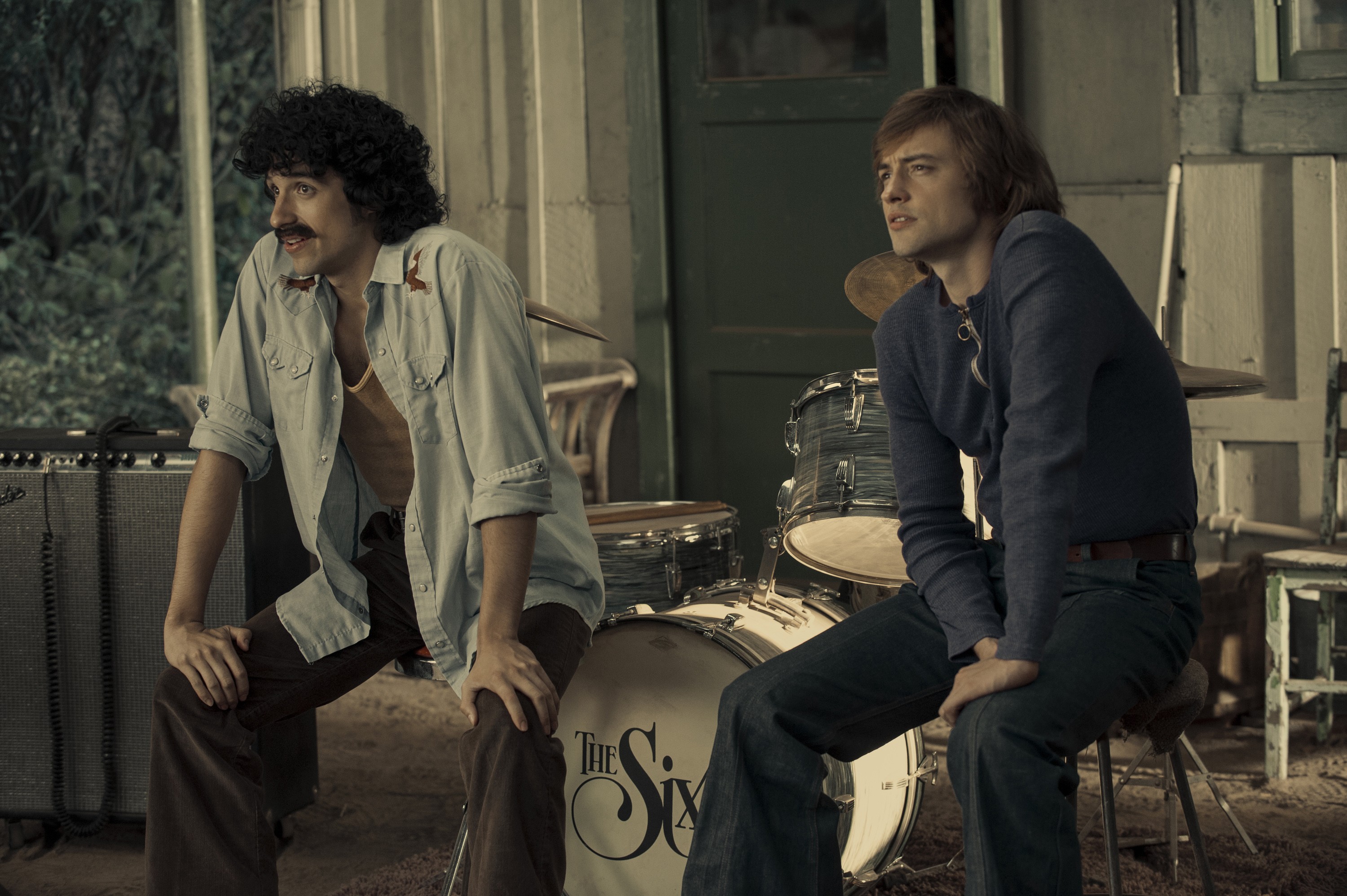 Created by: Scott Neustadter, Michael H. Weber

Cast: Riley Keough, Sam Claflin, Suki Waterhouse, Camila Morrone, Will Harrison, Sebastian Chacon, Timothy Olyphant

Genre: Drama, Music

Number of Seasons: 1

Rating: 16+
This Fleetwood Mac-based mockumentary details the rise and fall of the fictional 1970s band Daisy Jones & The Six. It's the early 1970s and Hollywood's Sunset Strip is the place to be for all wannabe rock stars. Whether he likes it or not, Billy Dunne (Sam Claflin) and his band are just another group among those many. That is until they meet Daisy Jones (Riley Keough). Propelled by a mixture of Daisy's talent and Billy's songwriting abilities, their newly rebranded band Daisy Jones & The Six land the number one spot on the Billboard chart with their very first single. Appearing on top of the world, behind the scenes things are falling apart. Bickering, love triangles, and drug problems threaten to tear the group asunder even as their fame continues to rise. As fascinating a music drama as there's ever been, Daisy Jones & The Six plays like a mix of A Star is Born and Once Upon a Time in Hollywood, making this one of Prime's best original series.
The Pimp – No F***ing Fairytale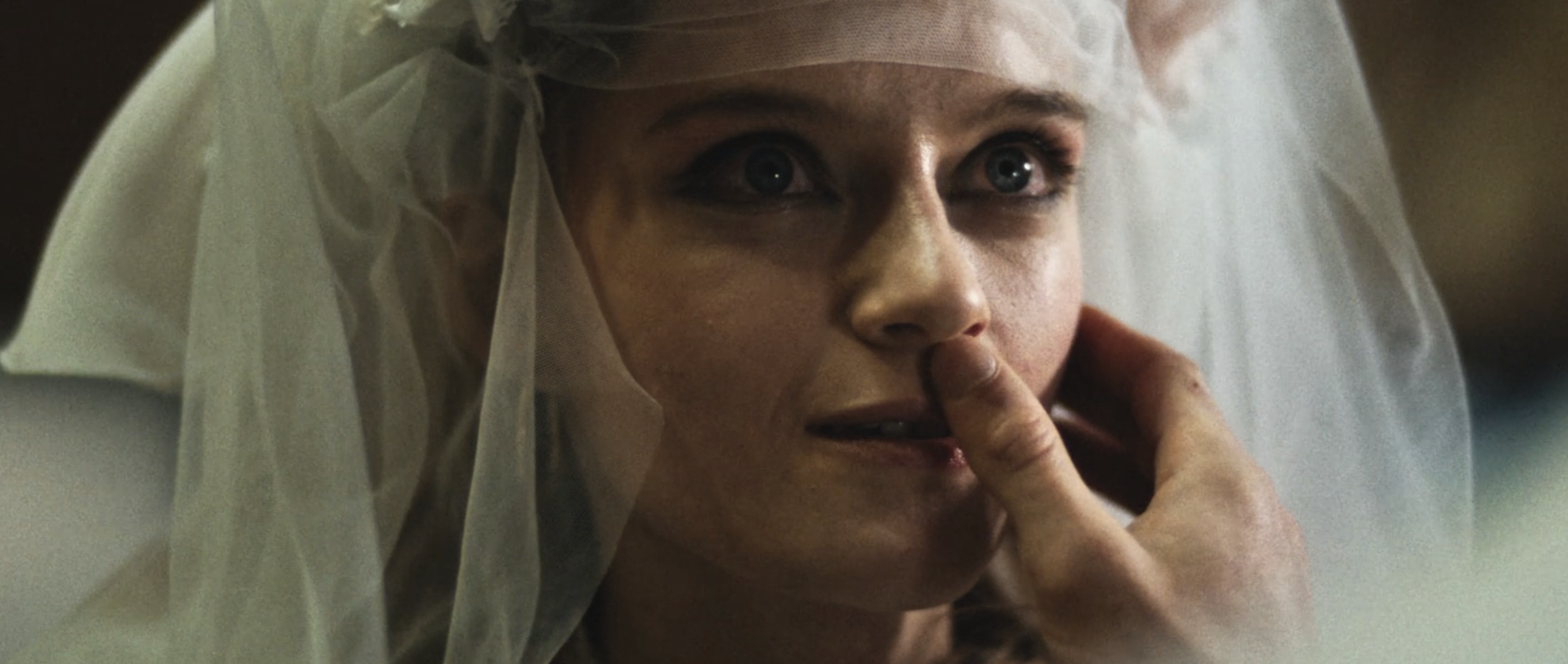 Created by: Niklas Hoffmann, Peter Kocyla, Rafael Parente

Cast: Aaron Hilmer, Jeanette Hain, Lena Urzendowsky, Stefan Konarske, Karsten Mielke

Genre: Crime, Drama

Number of Seasons: 1

Rating: TV-MA
Based on a true story, The Pimp – No F***ing Fairytale details the pimp wars of 1980s Hamburg Germany. Klaus Barkowsky (Aaron Hilmer) is an aspiring artist living in the same strip club bathroom he cleans for work. After saving a prostitute named Jutta (Jeanette Hain) from her violent pimp Klaus starts to imagine a different way to riches. Recruiting his friends to join him and call themselves "The Nutella Gang," Klaus sets out to gather more girls with the promise of less violence, more money, and a share in the kind of lifestyle he wants for himself. The established pimp gang GMBH doesn't just roll over though, and violence soon erupts through the streets of Hamburg. Offering a view into a time and place rarely shown on American tv The Pimp – No F***ing Fairytale is a more interesting version of HBO's The Deuce.
The Consultant
Created by: Tony Basgallop

Cast: Christoph Waltz, Nat Wolff, Aimee Carrero, Brittany O'Grady, Sloane Avery

Genre: Thriller, Dark Comedy

Number of Seasons: 1
This series adaptation of the acclaimed workplace thriller The Consultant by Bentley Little brings a whole new meaning to "Boss from Hell." Elaine (Brittany O'Grady) and Craig (Nat Wolff) love their job at video game designer CompWare, but after a company-saving merger falls through their worst nightmare of having to go to work at a boring nine-to-five seems inevitable. That is until consultant Regus Patoff (Christoph Waltz) is brought in. Expecting him to balance the books and maybe cut back on snacks, Elaine and Craig are left speechless when Patoff starts firing people for nothing more than disliking their cologne. The two quickly discover speechless is better than screaming for dear life though, as Mr. Patoff's behavior devolves into a terrifying spiral of sociopathic escapades. Torn between keeping their jobs and the basic human drive for survival, Elaine and Craig are forced to finally do some real work and find a way to save both the company and themselves.
The Night Manager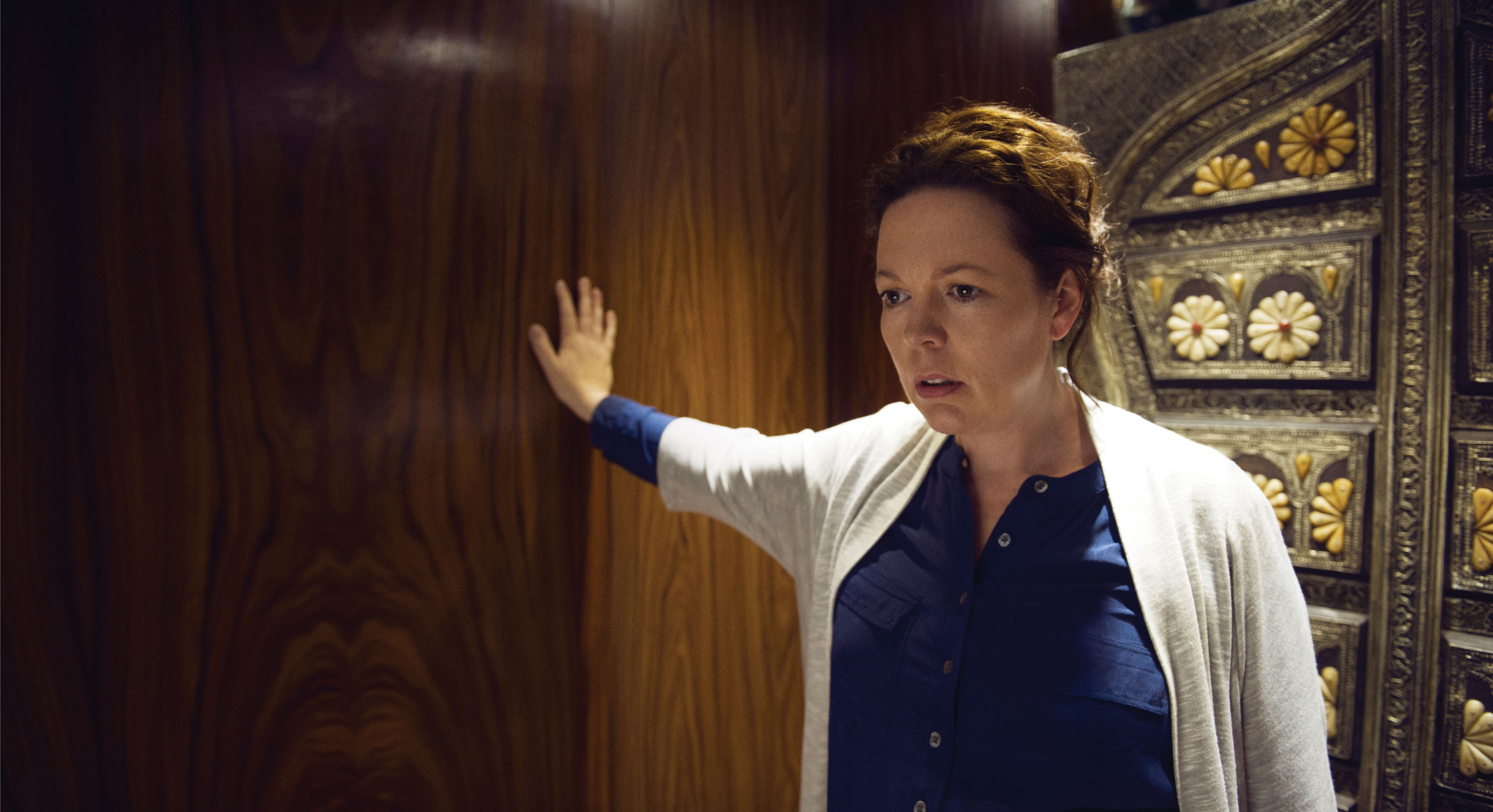 Created by: John le Carré, David Farr

Cast: Hugh Laurie, Tom Hiddleston, Elizabeth Debicki, Olivia Colman, Tom Hollander, David Harewood, Tobias Menzies

Genre: Mystery, Drama

Number of Seasons: 1

Rating: TV-14
If there's one miniseries that flew under the radar and is deserving of a revisit it's The Night Manager. Based on John le Carré's novel of the same name, The Night Manager takes us inside the world of ex-British soldier turned luxury Cairo hotel manager Jonathan Pine (Tom Hiddleston). Settling down into a cushy job was always Jonathan's plan, but after a guest named Angela Burr (Olivia Colman) discloses she's a foreign intelligence agent in desperate need of his help Pine's hopes of relaxing in the dry heat are quickly dashed. Tasked with infiltrating an international arms smuggling ring working out of the hotel, Jonathan finds the head of the ring, Richard Roper (Hugh Laurie) to be the biggest challenge he's ever faced; and not one he's sure he can overcome. Stacked with a who's-who of British acting, every character jumps off the screen while simultaneously pulling you into a world of intrigue, violence, and mystery.
Carnival Row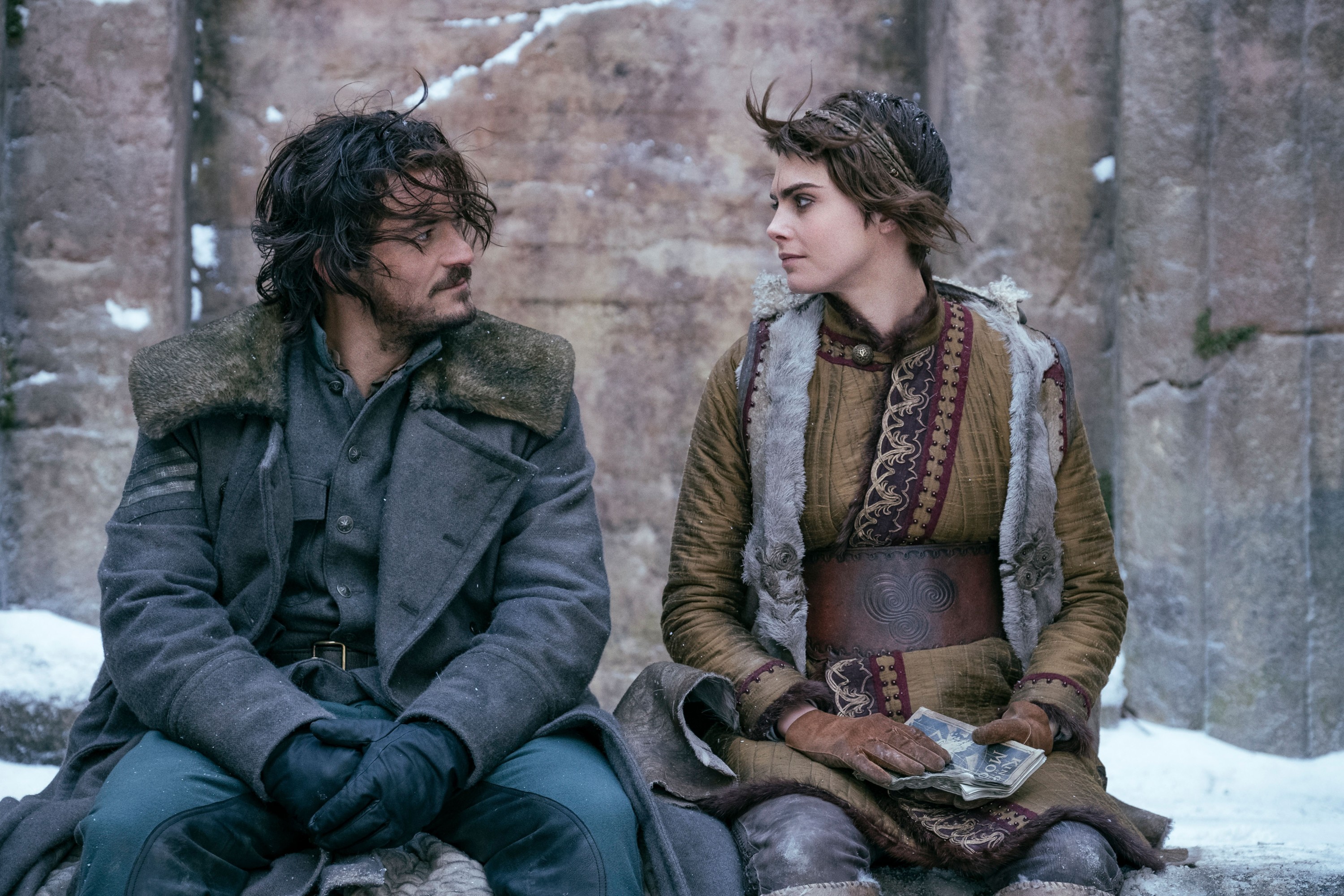 Created by: Travis Beacham, René Echevarria

Cast: Orlando Bloom, Cara Delevingne, Arty Froushan, Tamzin Merchant, Indira Varma, Jared Harris

Genre: Fantasy

Number of Seasons: 2

Rating: TV-MA
Carnival Row transports us to a steampunk world based on Victorian England where magical creatures have fled their war-torn homeland and resettled in the city. Vignette Stonemoss (Cara Delevingne) is one of these newly arrived. A fae (a fairy-like creature), Vignette is looked down on by the native human race and is forced to live in indentured servitude to pay back the cost of her escape. Bumping into an old friend in the fae ghetto known as Carnival Row, Vignette learns her old lover, investigator Philo (Orlando Bloom) is still alive. Furious, Vignette sets out to find him but quickly becomes entangled in his investigation as a string of mysterious and magical killings terrorize both the human and fae populations alike. As with all Amazon originals, it's clear no penny was spared in bringing this vibrant world to life. If you're looking for romance, mystery, and a whole lot of campy fun then there is no better choice than Carnival Row.
The Legend of Vox Machina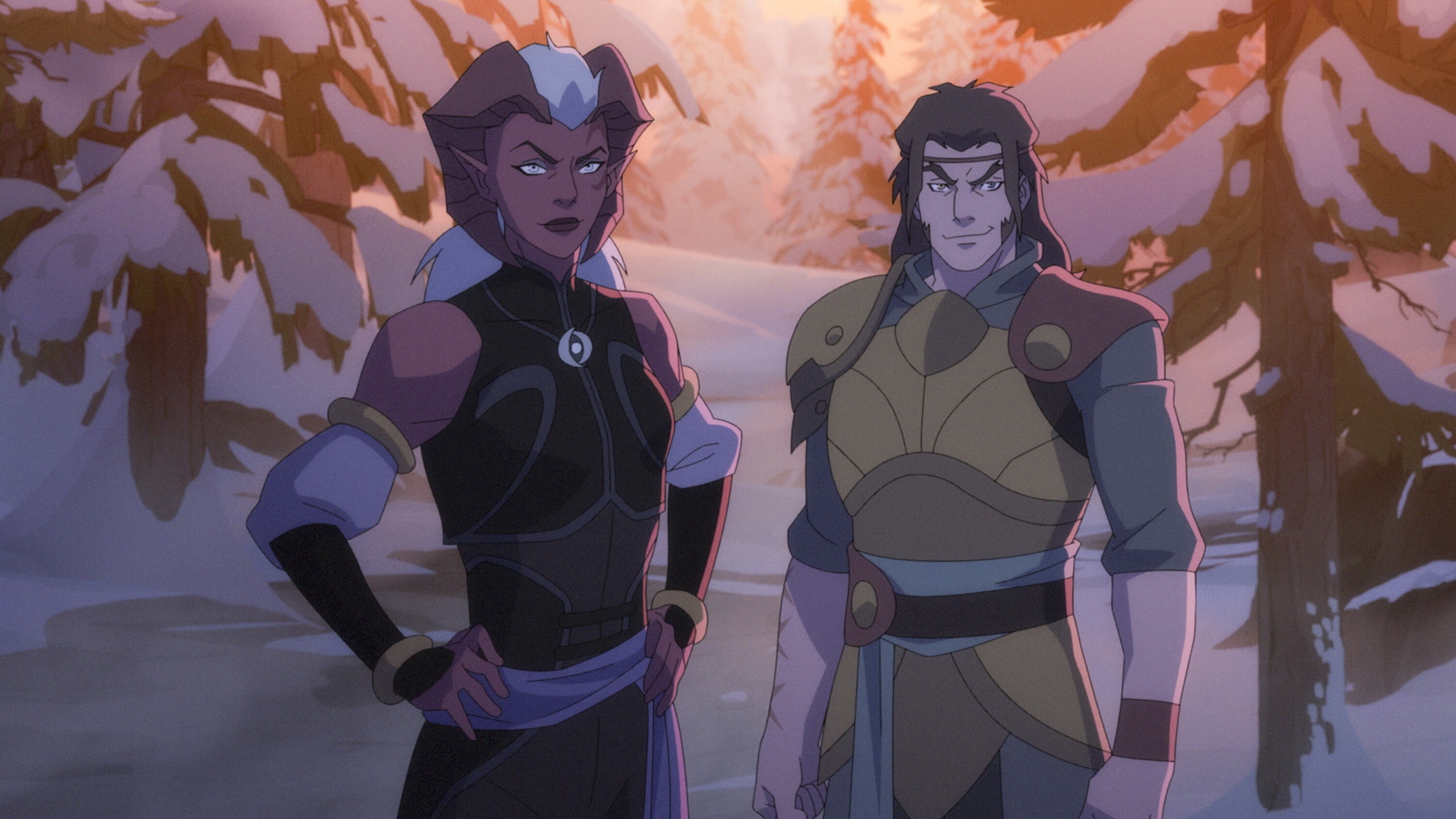 Created by: Matthew Mercer

Cast: Matthew Mercer, Marisha Ray, Ashley Johnson, Laura Bailey, Liam O'Brien, Taliesin Jaffe

Genre: Animated

Number of Seasons: 1

Rating: TV-MA
Quickly becoming the home to adult animation, Prime cranks out yet another hit with The Legend of Vox Machina. Marrying high fantasy and totally F'ed up storytelling, the land of Tal'Dorei has come under threat from unspeakable evil. Foregoing the classic group of honorable and poetic champions, Vox instead shines its light on a ragtag team of mercenaries more likely to rob than protect. Dirty jokes and head-lopping battles abound, this D&D-inspired world is a strange combination of Adult Swim humor and Tarantino-level gore that only seems to get better with every episode. Sporting a plethora of fascinating characters and an equally impressive cast to voice them, this new addition to Prime's ever-growing lineup of kickass cartoons is the most lore heavy yet, offering a little more for us nerds while still maintaining an air of casual entertainment to entice the passing viewer.
Judy Justice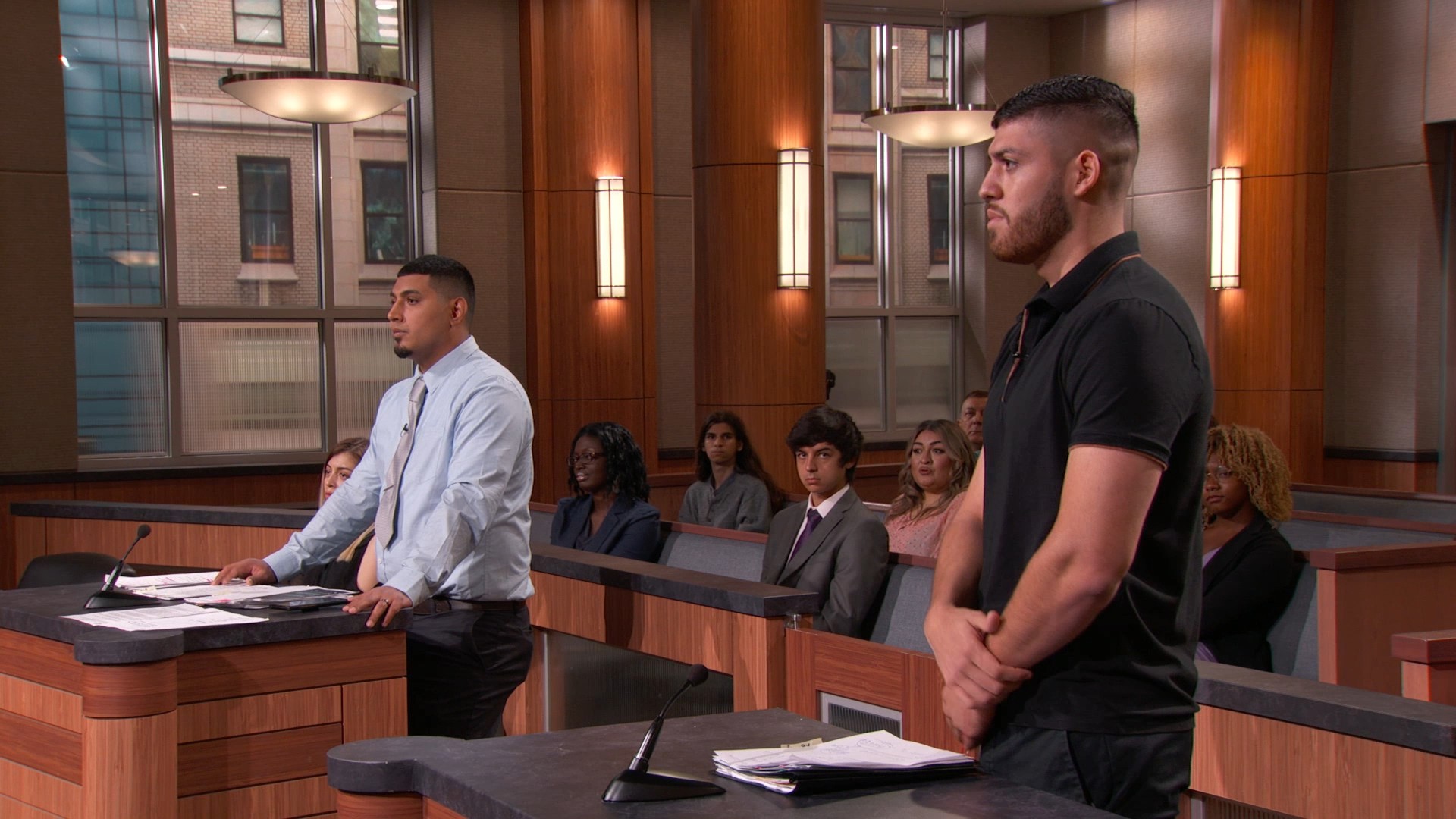 Created by: Judy Sheindlin

Cast: Judy Sheindlin, Sarah Rose, Whitney Kumar

Genre: Drama

Number of Seasons: 2

Rating: TV-14
July 23, 2021, marked the end of a 25-year run for Judge Judy. Thankfully fans of the original courtroom drama didn't have to wait long before her honor, Judy Sheindlin, returned to her rightful place behind the bench and on our TVs. Judy Justice, a sequel to the original smash hit, has now returned for its second season and it promises even more mayhem than its debut. Still packing all the quick-wit and sharp remarks viewers have come to expect of her honor, season 2 surmounts the previous simply by offering more of what the fans love. Diving into the nitty gritty of both the prosecution and defense, no rock is left unturned as minutes not seconds are used to seek out a case's truth and make sure the money finds the right home.
The Rig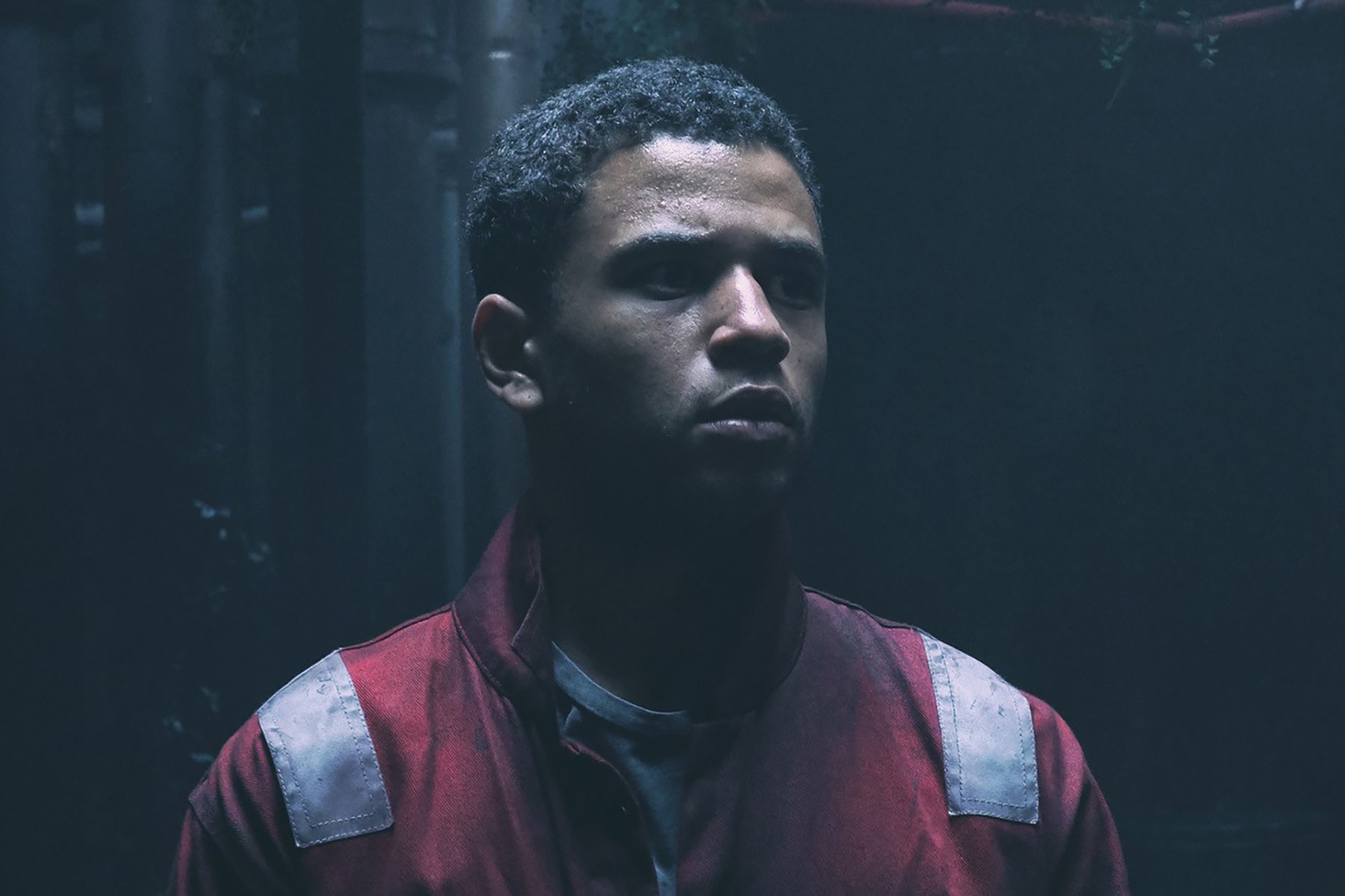 Created by: David Macpherson

Cast: Iain Glen, Owen Teale, Martin Compston, Emily Hampshire, Mark Bonnar

Genre: Drama, Mystery

Number of Seasons: 1

Rating: 13+
If the cold and complete isolation from the outside world aren't trying enough factors for working on an oil rig, then an unknown supernatural threat is bound to kick up the danger level. Working on a remote rig in the Scottish North Sea, the Kinloch Bravo crew were all set to head back to the mainland when a mysterious fog barred their departure. With brilliant acting, terrifying effects, and all the tension of the best survival stories, The Rig once again proves why U.K. thrillers like Shetland, The Missing, and Broad Church remain television mystery's crème de la crème.
Three Pines
Created by: Emilia di Girolamo

Cast: Alfred Molina, Rossif Sutherland, Elle-Maija Tailfeathers, Tantoo Cardinal, Sarah Booth

Genre: Mystery

Number of Seasons: 1

Rating: TV-14
Based on the hit Louise Penny novel Fatal Grace, Three Pines follows Chief Inspector Armand Gamache (Alfred Molina) as he investigates a spree of mysterious killings in the idyllic woodlands of Quebec Canada. Originally working outside the tiny town of Three Pines, Inspector Gamache is dispatched to solve the murder of an obnoxious socialite after he refuses to halt his investigation into the disappearance of an indigenous woman. Combining the cozy style mystery all bucolic towns seem to emit while dropping in true moments of blue-collar Silence of the Lambs horror, Three Pines creates one of the most intriguing new whodunits of the year and an absolute must-watch for all mystery fans.
Outer Range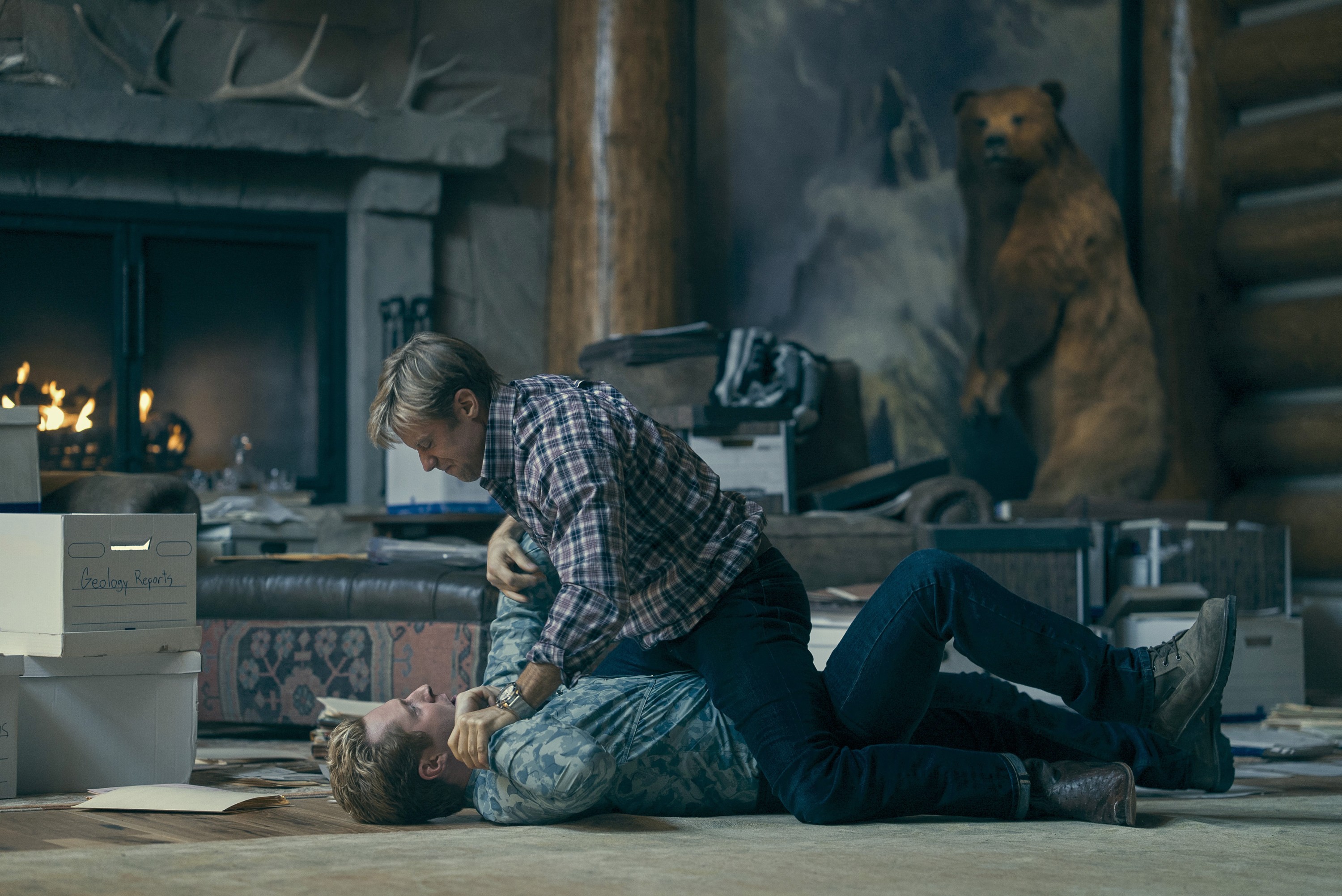 Created by: Brian Watkins

Cast: Josh Brolin, Imogen Poots, Lili Taylor, Tamara Podemski, Lewis Pullman

Genre: Sci-fi, Mystery

Number of Seasons: 1

Rating: TV-MA
Forget the disaster that was Cowboys & Aliens because there's a new sci-fi wrangler in town and it's 100 times better. Playing like a mashup of Lost, Westworld, and Interstellar, Outer Range starts small and aims high. Royal Abbott (Josh Brolin) is barely holding his family together after his daughter-in-law goes missing and the neighboring Tillersons start making plays to take over the Abbott ranch. Determined to get a grasp on his problems, Abbot goes for a walk around his property and stumbles across a bottomless black crater. The show's amazing visuals and Emmy-level performances might hook you, but it's undoubtedly the hairpulling mystery that will keep you glued. What is the black crater? Why do the Tillersons want the ranch? What happened to the daughter-in-law? You'll have to watch to find out.
Glue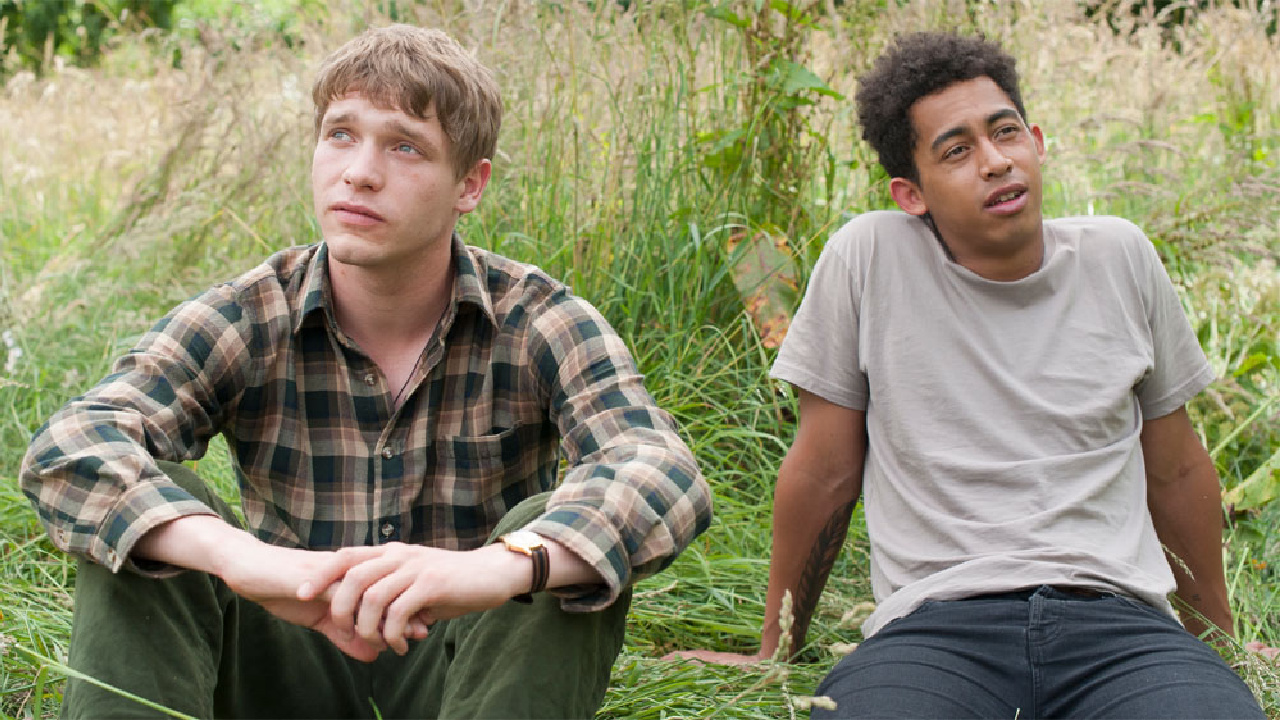 Created by: Jack Thorne

Cast: Charlotte Spencer, Callum Turner, Tommy Knight, Yasmin Paige, Tommy McDonnell

Genre: Mystery, Miniseries

Number of Seasons: 1

Rating: TV-13
Few people do mystery better than the British. After 14-year-old Cal Bray (Tommy Knight) is found dead, the murder investigation throws the once cozy village of Overton into turmoil. With their own sordid hobbies about to be discovered, Cal's friends—as well as his older brother Eli (Callum Turner)—set out to uncover the truth behind Cal's death, while making sure their own secrets stay hidden. The show also spices up the classic village mystery by mixing in new character archetypes, like wannabe DJs attempting to out-guile the local constable, drug addicts trading gossip with wily nannas, along with false identities perverting the once holy English countryside. If you love cozy mysteries but want something a little more modern, few do it better than Glue.
The English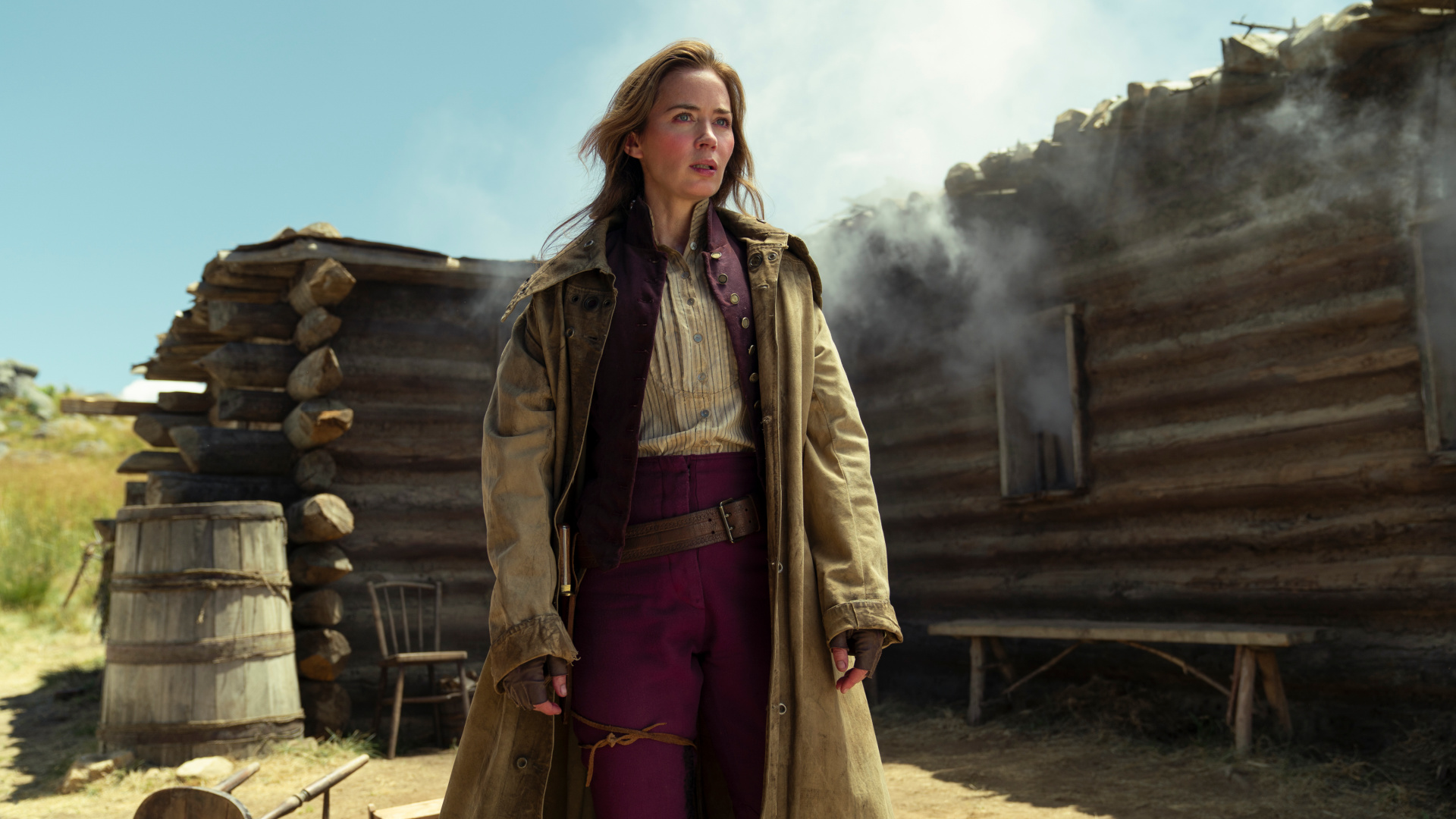 Created by: Hugo Blick

Cast: Emily Blunt, Chaske Spencer, Rafe Spall, Ciarán Hinds, Tom Hughes, Toby Jones, Stephen Rea

Genre: Western

Number of Seasons: 1

Rating: TV-MA
The Western that television has always deserved, The English tells the story of Lady Cornelia Locke (Emily Blunt) and former Sgt. Eli Whipp (Chaske Spencer). Eli, a.k.a. Wounded Wolf, is an ex-cavalry scout and former member of the Pawnee Nation. Setting out across Oklahoma to Nebraska to reunite with his tribe, Wolf comes across Locke, an English aristocrat seemingly far out of her element. Wolf soon discovers looks can be deceiving though, as Locke more than proves herself capable of the sort of violence the West demands. As obstacles mount and their paths continue to cross, a shared history is uncovered and the pair team up. Mimicking 3:10 to Yuma's heart-pounding action, Once Upon a Time in the West's stunning visuals, and Butch Cassidy and the Sundance Kid's unforgettable character development, The English possesses all the ingredients to become the best Western show of all time.
The Devil's Hour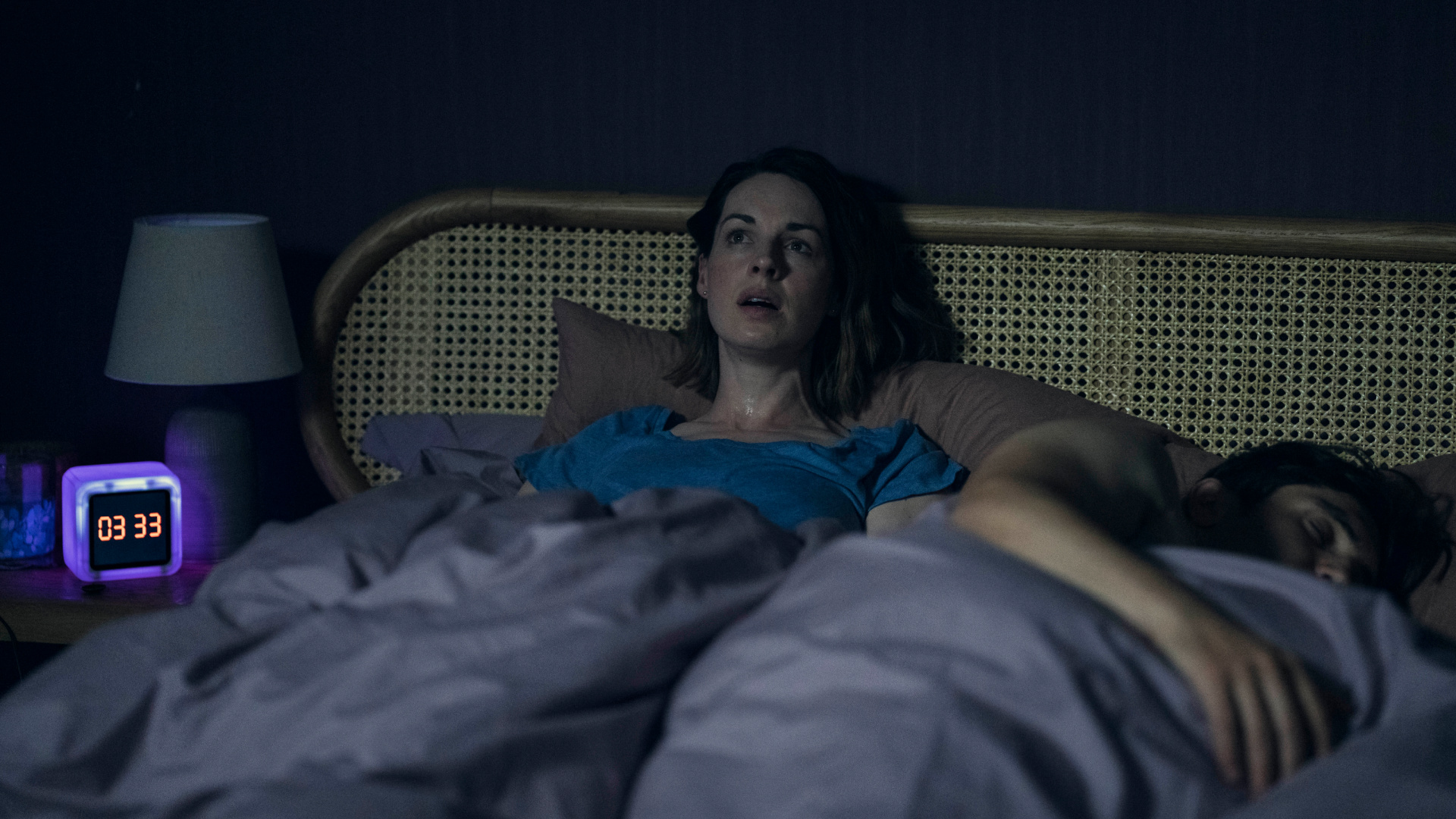 Created by: Tom Moran

Cast: Jessica Raine, Peter Capaldi, Nikesh Patel, Alex Ferns, Phil Dunster

Genre: Mystery, Sci-Fi

Number of Seasons: 1

Rating: TV-MA
Tormented during the day by a life worse than she could have imagined and haunted by dreams even worse than that, Lucy Chambers (Jessica Raine) is beginning to believe she may be cursed. Lucy's long felt out of sorts as her lack of sleep is beginning to affect her ability to function during the day. Waking every night at "The Devil's Hour," 3:33 a.m., Lucy's dreams are starting to feel ever more real until one day she finds a connection to a jailed serial killer and murders that are still going on. Determined to get to the bottom of this mystery that is ruining her life, things only get stranger as she uncovers time lapses, forgotten memories, and alternate realities. If you're looking for a mind-bender or a show as addictive as it is intelligent, then look no further than The Devil's Hour.
The Peripheral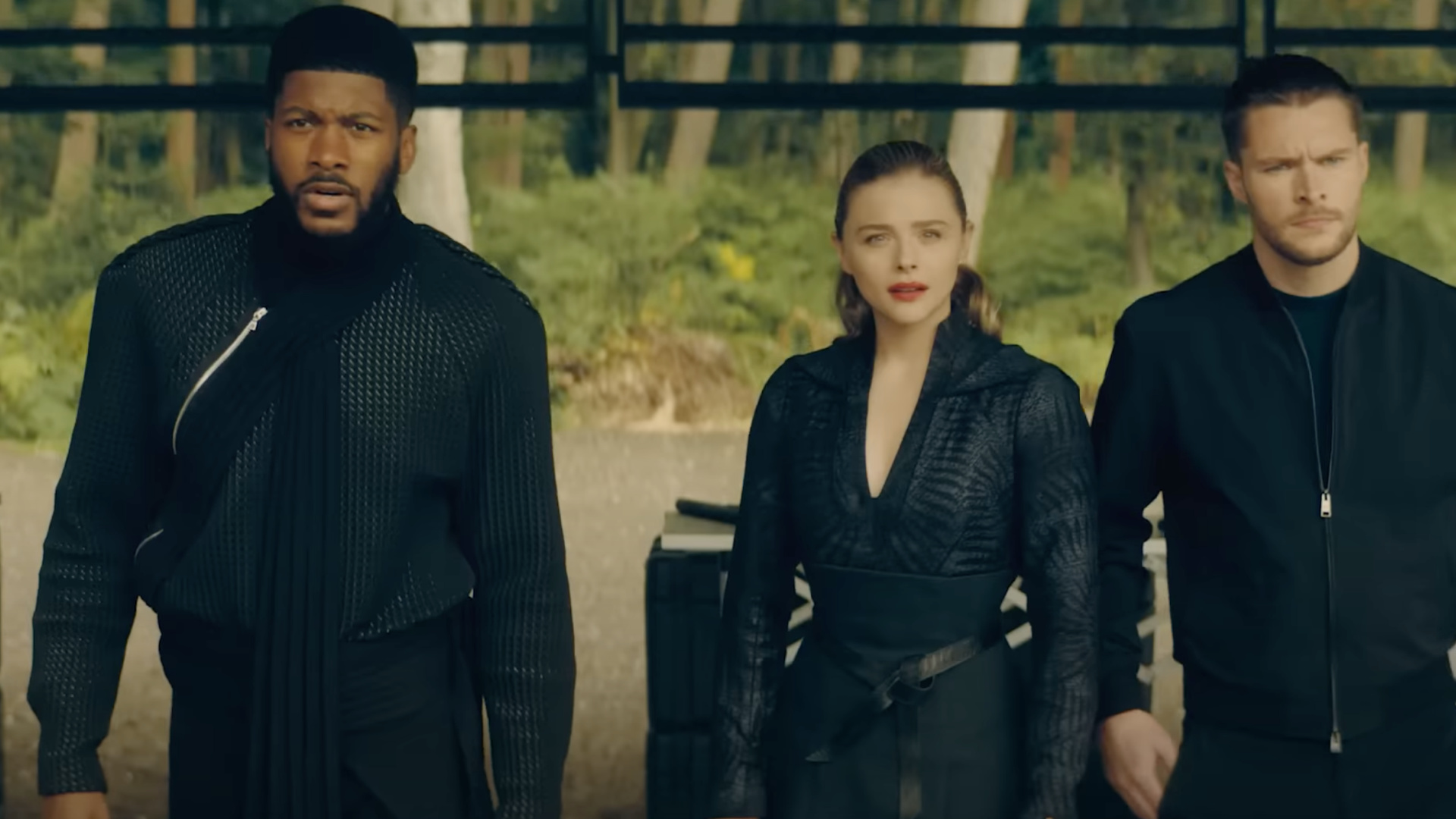 Created by: Scott Smith

Cast: Chloë Grace Moretz, Jack Reynor, Gary Carr, Charlotte Riley

Genre: Sci-fi

Number of Seasons: 1

Rating: TV-MA
Based on William Gibson's mind-bending novel of the same name, this Prime Video streaming exclusive transports you to a near future where Flynne Fisher (Chloë Grace Moretz), a video game designer stuck in a dead-end life is plunged into a virtual reality game that turns out to be more reality than she would like. Quickly discovering her pastime is actually a way of transporting her consciousness into the future where a shady organization is attempting to take over society, Flynne teams up with a group of rebels as they try to save their world. Meanwhile, back in Flynne's world, the secret organization has discovered who she is and has begun their hunt to stop her. Equal parts Blade Runner and Westworld, this well crafted sci-fi is positioned to become the new "it" series for all cyber-action lovers.
Gangs of London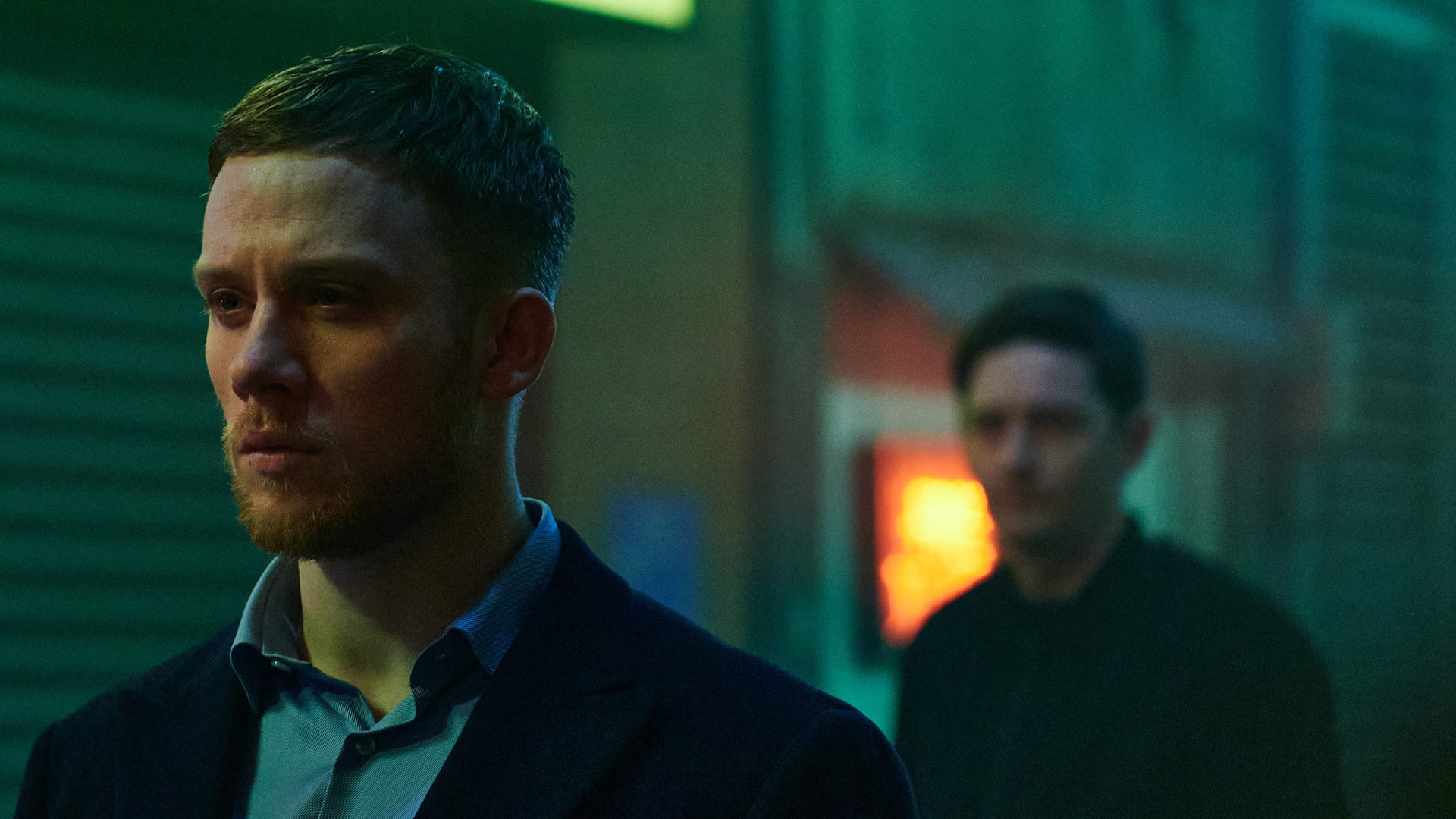 Created by: Gareth Evans, Matt Flannery

Cast: Joe Cole, Sope Dirisu, Michelle Fairley, Lucian Msamati, Brian Vernel, Paapa Essiedu

Genre: Crime, Drama, Action

Number of Seasons: 1

Rating: TV-MA
Cutting away the flamboyance of the American mafia like a fine Savile Row suit, Gangs of London's reserved first episode builds to a level of violence, plot twists, and corruption no TV crime drama has ever seen before. The gangsters of London have traded their hideouts for the boardroom. This is most apparent in the famed Wallace family. Finn Wallace (Colm Meaney), the ruthless patriarch, and longtime head honcho of London's most powerful gang has just been assassinated before going legit. Plunged back into the streets, while also having to contend with bloodthirsty bankers, Finn's son Sean Wallace (Joe Cole) must discover who's behind the attack before they can bring his father's dream to ruin. Exploring how familial criminal enterprises intertwine with financial institutions, business plays against violence in this modern Game of Thrones-esque mob drama.
Nathan for You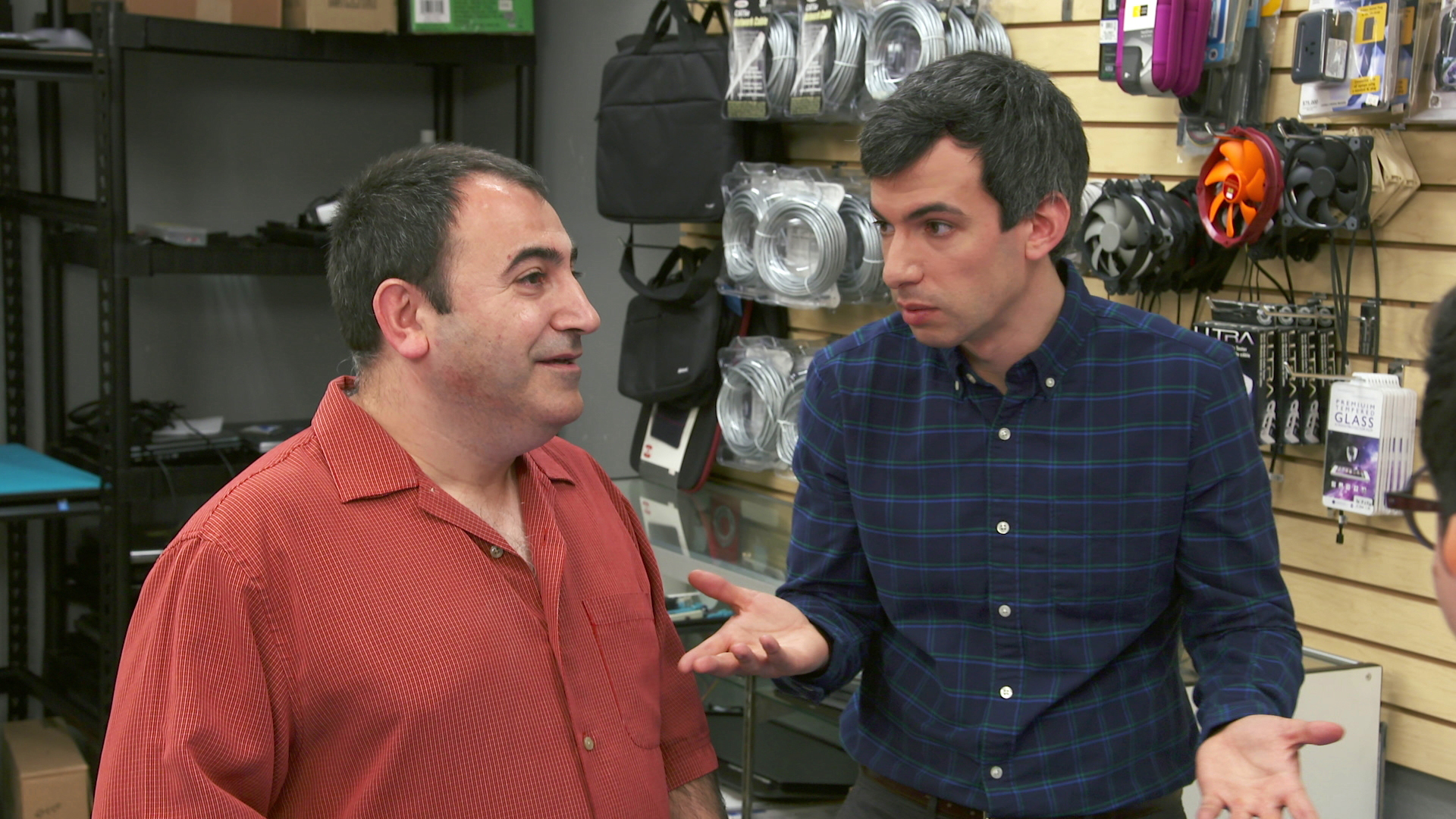 Created by: Nathan Fielder

Cast: Nathan Fielder

Genre: Comedy

Number of Seasons: 4

Rating: TV-MA
So awkward you can't bear to watch, but too entertaining to look away, Nathan for You's creator and star, Nathan Fielder, has stumbled upon a concept unlike anything else on TV. Pretending to be the host of his own small documentary series, Fielder sets out around the country discovering people and businesses in need. Concocting plans as ridiculous as they are cringeworthy, Nathan implants his socially awkward character into the center of his subject's scheme, taking a bad idea to a level of terrible you've never seen. Drumming up business with a Johnny Depp look-alike, entrapping teenagers in a crime to scare them onto the straight and narrow, creating blind dates with corporate sponsors. The list goes on. I'd suggest an episode, but they're all hilarious, and all available right now on Prime.
American Horror Story: Double Feature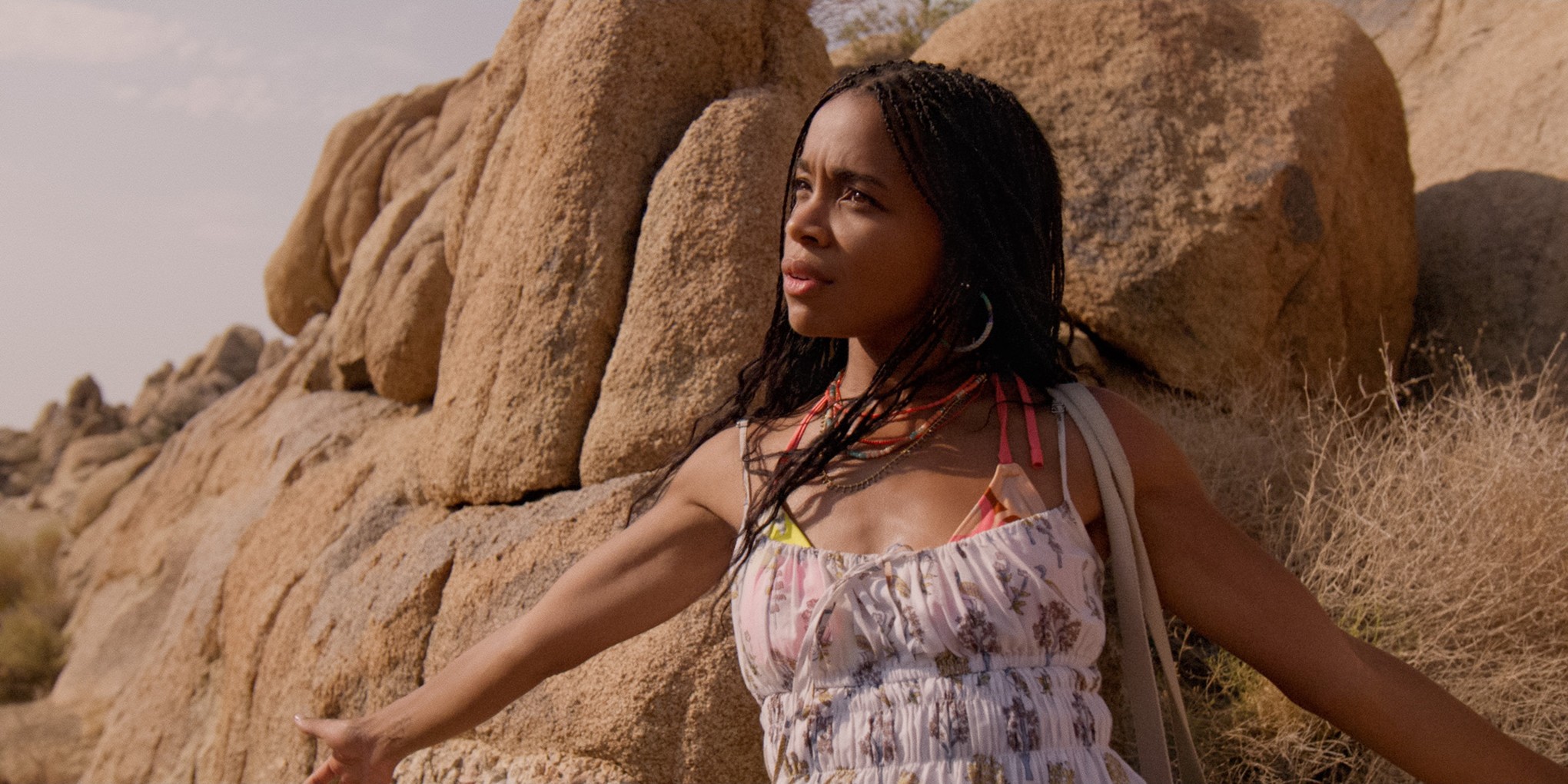 Created by: Ryan Murphy

Cast: Evan Peters, Sarah Paulson, Russell Tovey, Charlie Carver

Genre: Horror

Number of Seasons: 10

Rating: TV-MA
The show that single handedly resurrected horror television is back for its tenth season. Splitting from its previous format, American Horror Story: Double Feature takes on the ambitious challenge of telling two stories in one. Red Tide is the first, following Harry Gardner (Finn Wittrock), a wannabe TV writer, and his wife and young daughter on a three-month respite from NYC to the small shores of Provincetown, Massachusetts. While there, Harry bumps into famed writers Belle Noir (Frances Conroy) and Austin Sommers (Evan Peters) who let him in on their secret to success: a little black pill called "Muse."
The pill works like a hit, helping Harry write and sell a TV show in just a few hours. The side effects come just as quickly though. Harry has developed a taste for blood. Part two of Double Feature is titled Death Valley and takes place as far from a misty seaside town as you can imagine. The year is 1954, and a simple Albuquerque, New Mexico mother named Maria Wycoff (Rebecca Dayan) has just received word that President Dwight D. Eisenhower (Neal McDonough) and an accompanying military convoy are on their way to see her. Why might you ask? Because Ms. Wycoff happens to be the mother of the first known alien possession. Jumping back and forth through time, the secret dealings, cover-ups, discoveries, and potential fallout from a U.S. and extraterrestrial treaty are packed with all the dramatic historical fiction fans of American Horror Story have come to expect.
Fairfax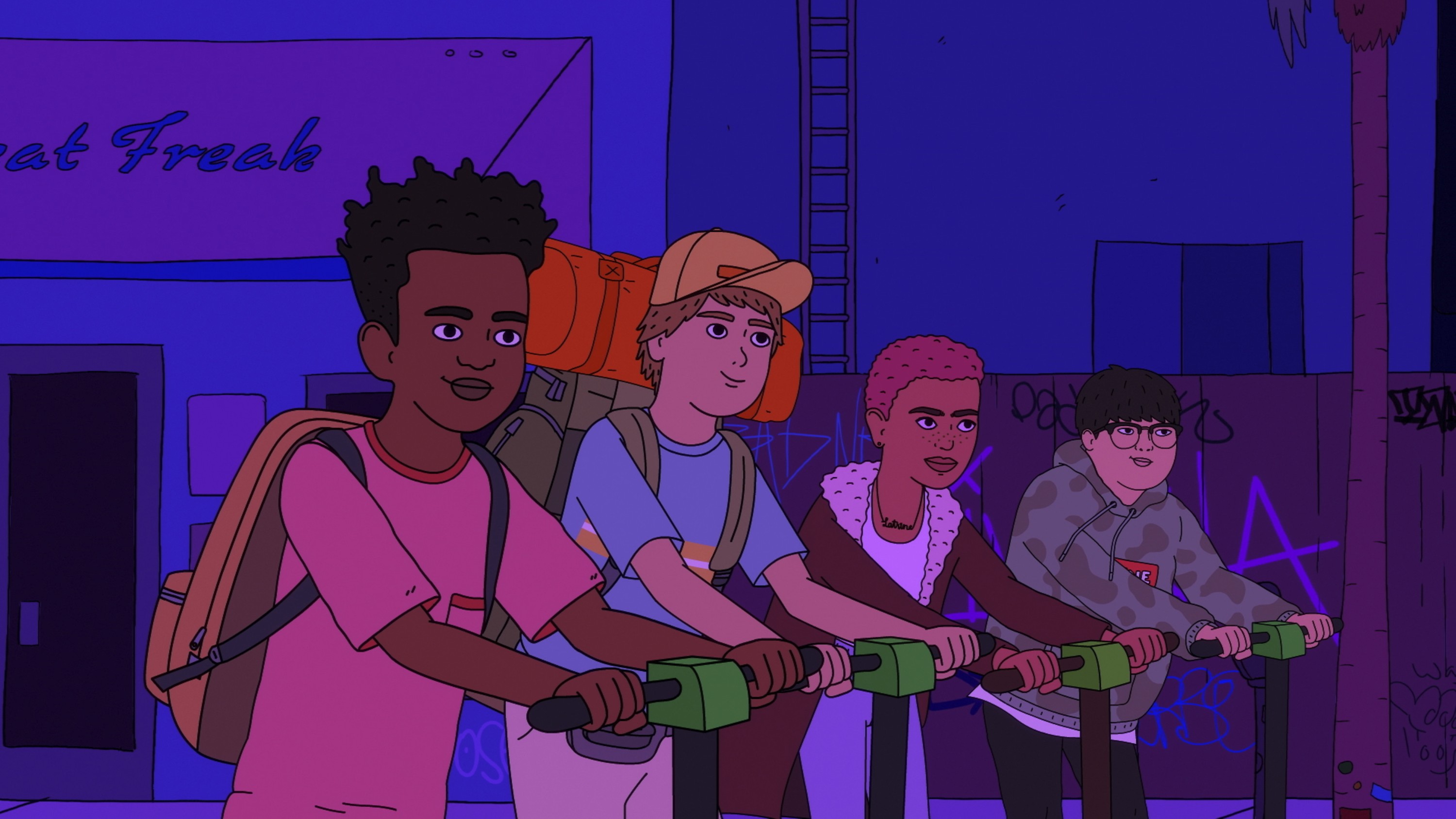 Created by: Aaron Buchsbaum, Matthew Hausfater, Teddy Riley

Cast: Skyler Gisondo, Kiersey Clemons, Jaboukie Young-White, Peter S. Kim

Genre: Cartoon

Number of Seasons: 1

Rating: TV-MA
If "do it for the Gram" are words you consider your personal mantra then get ready, because you've just found your new favorite show. Dale (Skyler Gisondo), Truman (Jaboukie Young-White), Derica (Kiersey Clemons), and Benny (Peter S. Kim) are four hypebeasts desperate to grow their online following, land the next big sneaker drop, and grab a picture with anybody even remotely famous. They're also still in high school. Between detention, chores, and mandatory family time, classic childhood obsession finds itself dunked in the modern social media era. For anyone not familiar with all the annoying bits of lingo clout chasers use and then change the second it becomes unfollow-worthy, Fairfax can be overwhelming. That's the beauty behind this frantic little show though. Self-aware to the point it might not even be a parody, cultural references, slang, homages, and outright bootlegs fly across the screen so fast there's no way you can possibly appreciate them all. In other words, it's hype to the T.
Jungle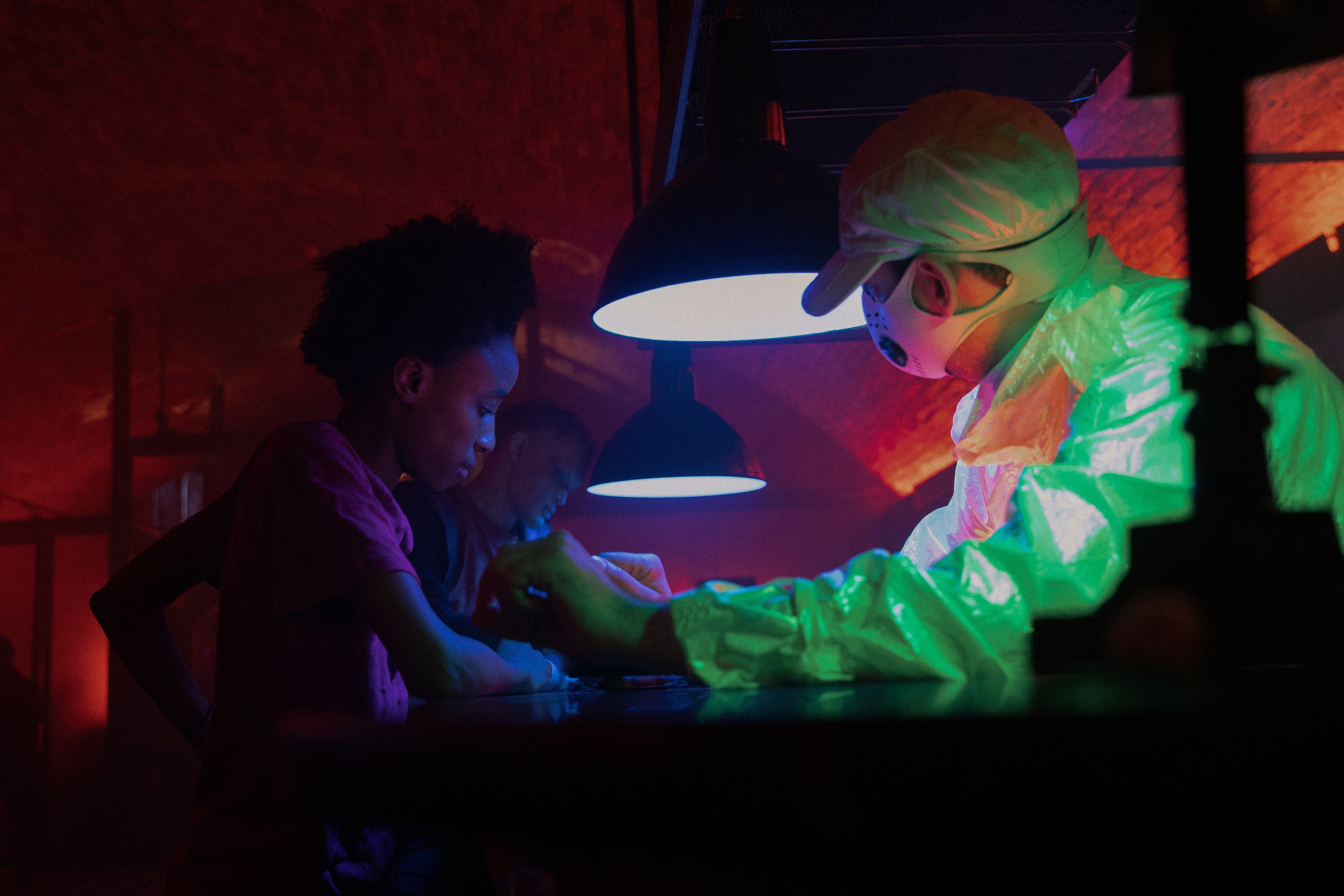 Created by: Junior Okoli, Chas Appeti

Cast: Ezra Elliott, Nadia A'Rubea, RA, Poundz, IAMDDB, M24

Genre: Musical, Drama

Number of Seasons: 1

Dubbed the UK Empire, hood noir, and more colorful names, this visually captivating story about British drill music is unlike anything else on streaming. Set in a futuristic London, Jungle reimagines the origins of the UK rap scene, placing it amongst neon skyscrapers while employing the same MCs who brought it to life in the real world. Rappers like Poundz, IAMDDB, and M24 fill the cast and lend their talents to the show's multiple musical scenes. Telling the story of Gogo (Ezra Elliott), a drug dealer trying to pull off one last big deal to provide for his pregnant girlfriend, it shows the struggles of real-world London and its poorer inhabitants.
Yellowjackets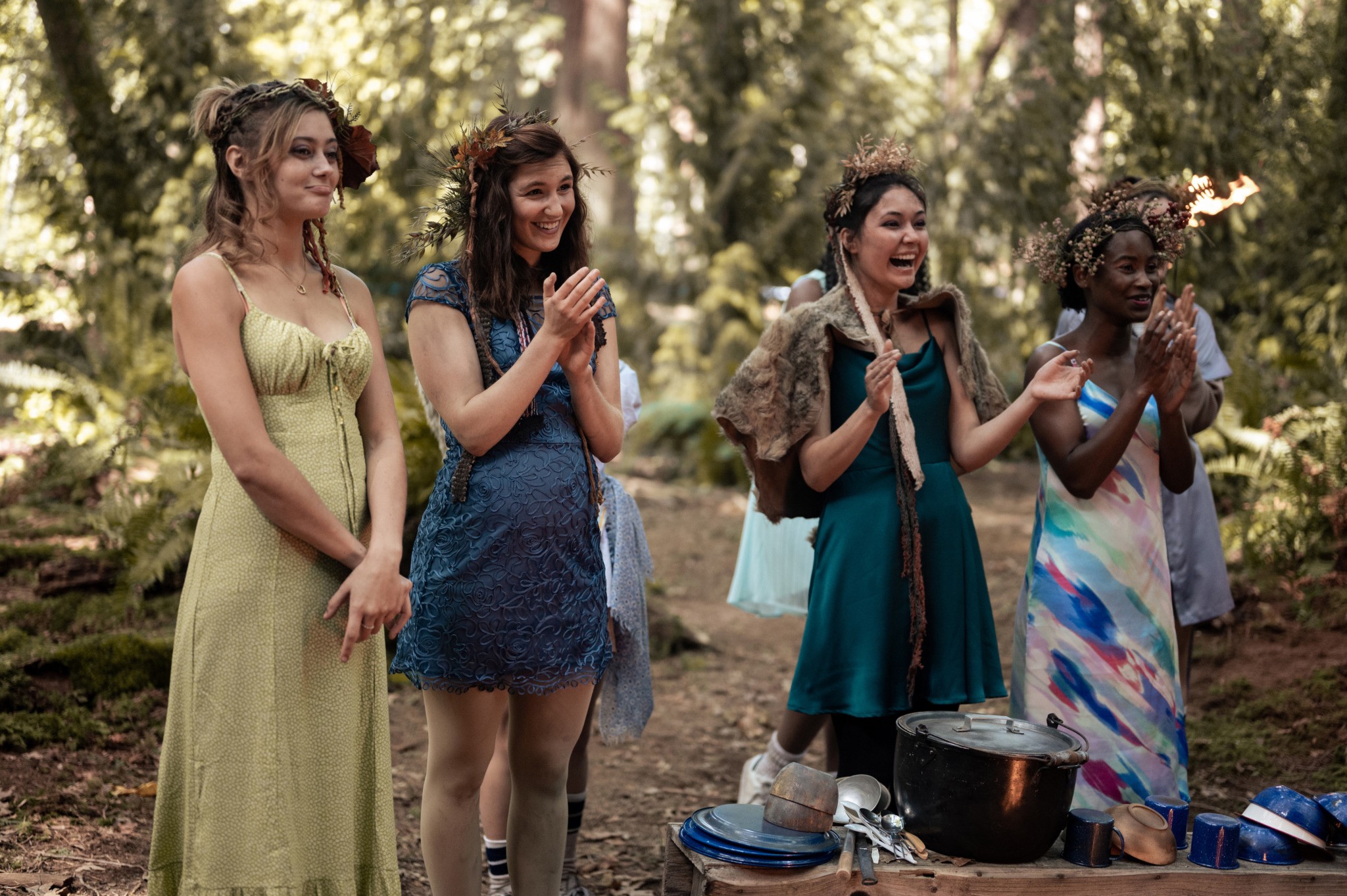 Created by: Ashley Lyle, Bart Nickerson

Cast: Melanie Lynskey, Christina Ricci, Ella Purnell, Juliette Lewis, Sophie Thatcher

Genre: Mystery, Thriller

Number of Seasons: 1

Rating: TV-MA
A Private Affair
Created by: Ramón Campos, Teresa Fernández-Valdés, Gema R. Neira

Cast: Aura Garrido, Jean Reno, Ángela Molina, Andrés Velencoso, Álex García

Genre: Crime, Mystery

Number of Seasons: 1

Rating: N/A
Death Note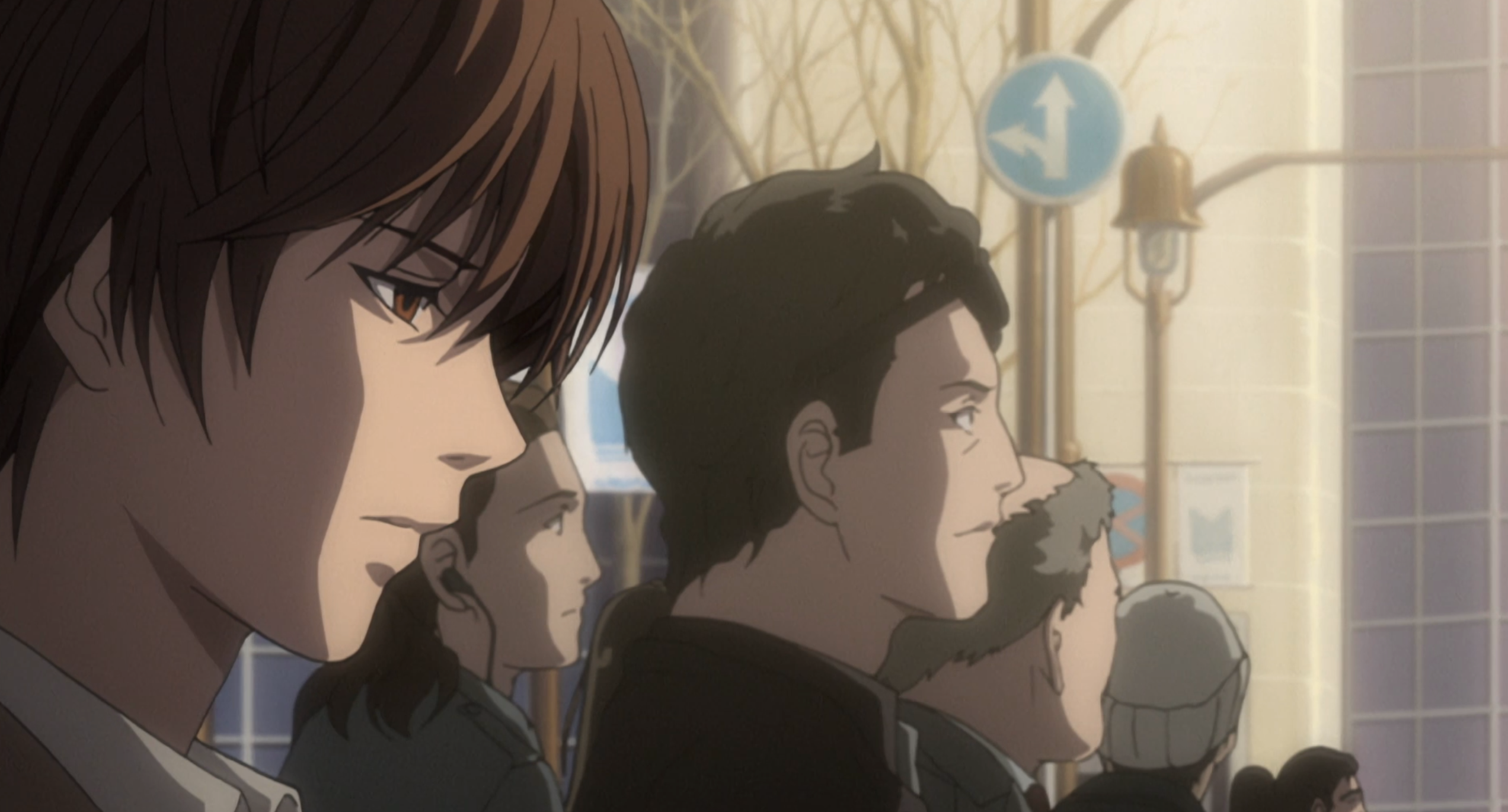 Created by: Toshiki Inoue

Cast: Mamoru Miyano, Shido Nakamura, Kappei Yamaguchi, Aya Hirano, Naoya Uchida

Genre: Anime, Sci-Fi, Thriller

Number of Seasons: 1

Rating: TV-14
Adapted from the Tsugumi Ohba manga of the same name, the 15-year-old Death Note continues to be ranked amongst the best anime shows of all time. Light Yagami (Mamoru Miyano), a Tokyo high school student has just found the Death Note; a notebook with the power to kill anyone whose name you write in it. Initially using the notebook for good by killing off a slew of high-profile criminals, Light is eventually visited by Ryuk (Shido Nakamura), a ghastly looking spirit and previous owner of the notebook. With Interpol now investigating the string of mysterious deaths and Ryuk haunting his every step, Light grows ever more frantic, now using the notebook to try and escape his own troubles. With heart-pounding plot twists and amazing character development it's easy to see why this sci-fi cat and mouse game has remained such a fan favorite.
The Lord of the Rings: The Rings of Power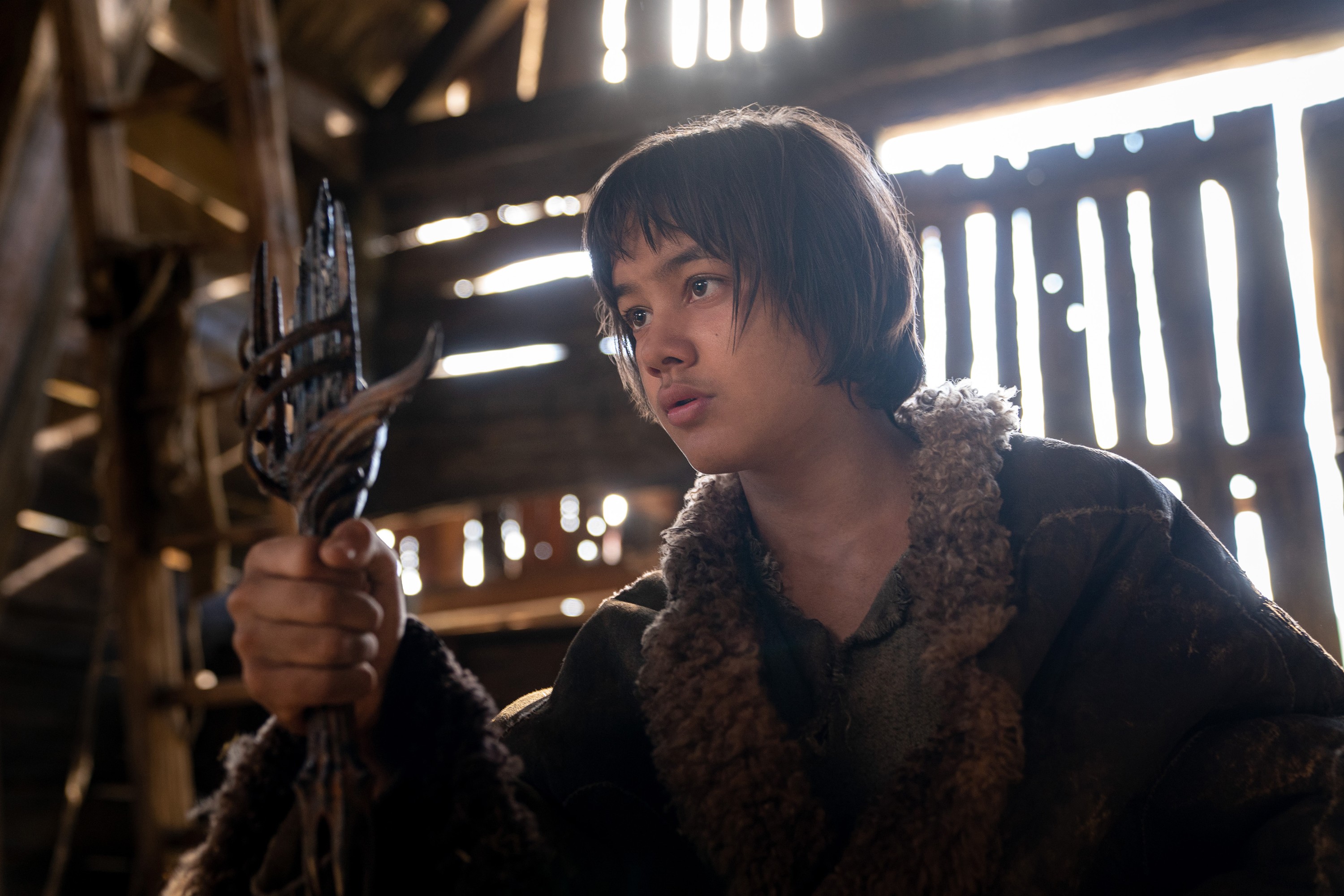 Created by: J.D. Payne, Patrick McKay

Cast: Morfydd Clark, Robert Aramayo, Markella Kavenagh, Sophia Nomvete, Tyroe Muhafidin

Genre: Fantasy

Number of Seasons: 1

Rating: TV-14
The wait for the most anticipated show of the year is finally over. The Lord of the Rings: The Rings of Power premiered with two episodes at once, letting fans fall into the world of Middle Earth. Set thousands of years before the occurrences of Tolkien's books and the Peter Jackson films, TROP shows Middle-earth as we've never seen it before—at peace. This peace is a wary one though, and Galadriel (Morfydd Clark), an elven warrior believes it is only a matter of time before the evil Lord Sauron gathers his forces and strikes out once again. Exploring Dwarven, Elven, Hobbit, and human societies, The Lord of the Rings: The Rings of Power expands on never-before-seen aspects of Tolkien's creations, putting its purported billion-dollar budget to good use. Whether the series will turn out to be more shock-and-awe than plot and character still remains to be seen, but if early reactions are any sign, Prime Video may just have itself a hit.
Paper Girls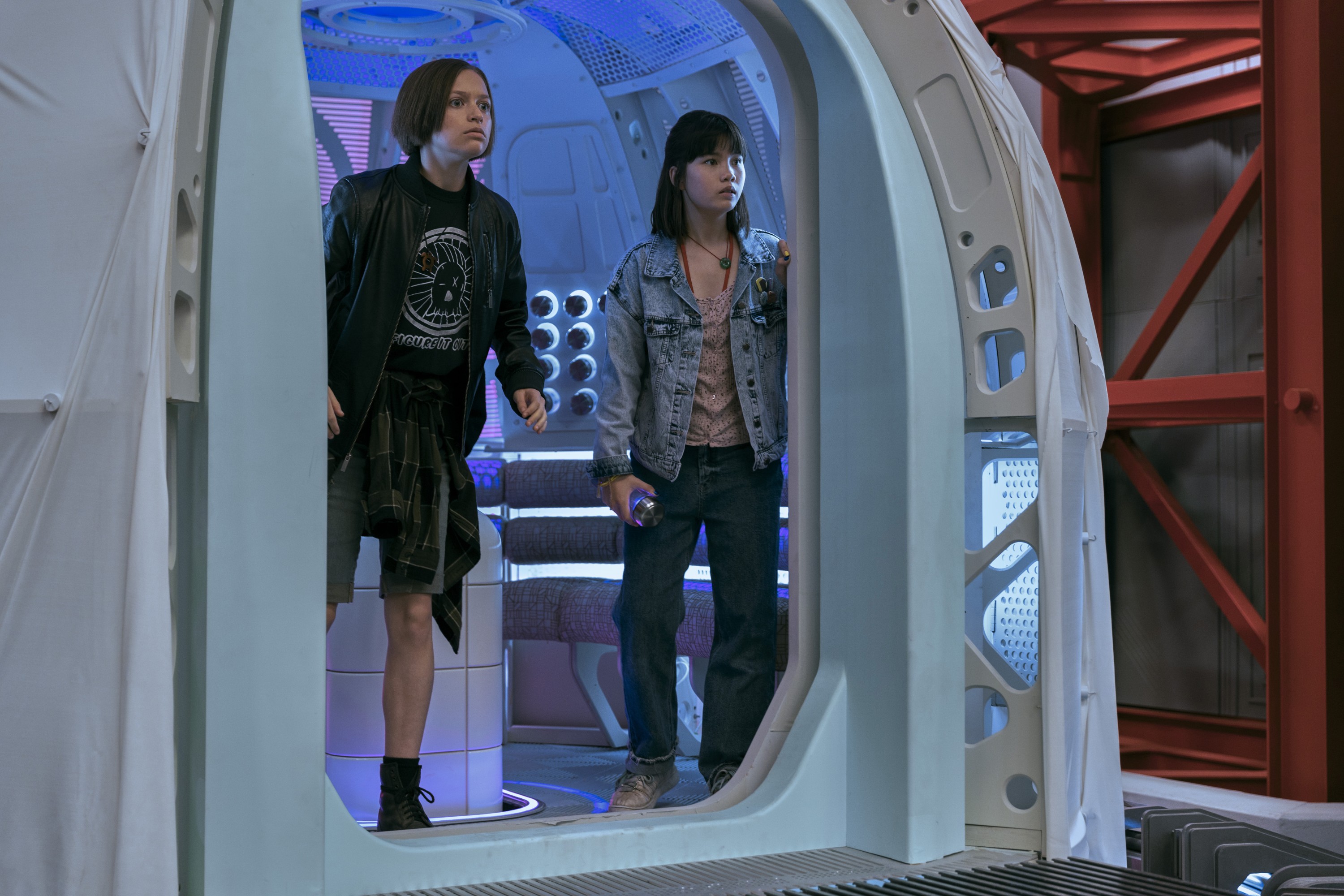 Created by: Stephany Folsom

Cast: Sofia Rosinsky, Camryn Jones, Fina Strazza, Ali Wong, Nate Corddry, Riley Lai Nelet

Genre: Sci Fi

Number of Seasons: 1

Rating: TV-MA
Calling Paper Girls the all-female Stranger Things might not be far off from the truth, but who's to say that's a bad thing? Mac Coyle (Sofia Rosinsky), KJ Brandman (Fina Strazza), Erin Tieng (Riley Lai Nelet), and Tiffany Quilkin (Camryn Jones) are just your four average paper girls. That's why when riding their bikes along their route, they're surprised to see something very out of the ordinary. Stumbling across a massive thunderstorm they spot a group of strangers fighting. Fleeing for safety they all run back to Erin's house, only to find an even odder sight. A middle-aged woman has taken up living in Erin's home and is insisting that she has lived there all her life. The strangest part? She looks just like Erin. After an all-around hilarious exchange, the group comes to the only logical conclusion: the old lady is Erin, and they've been sent into the future. 
Panic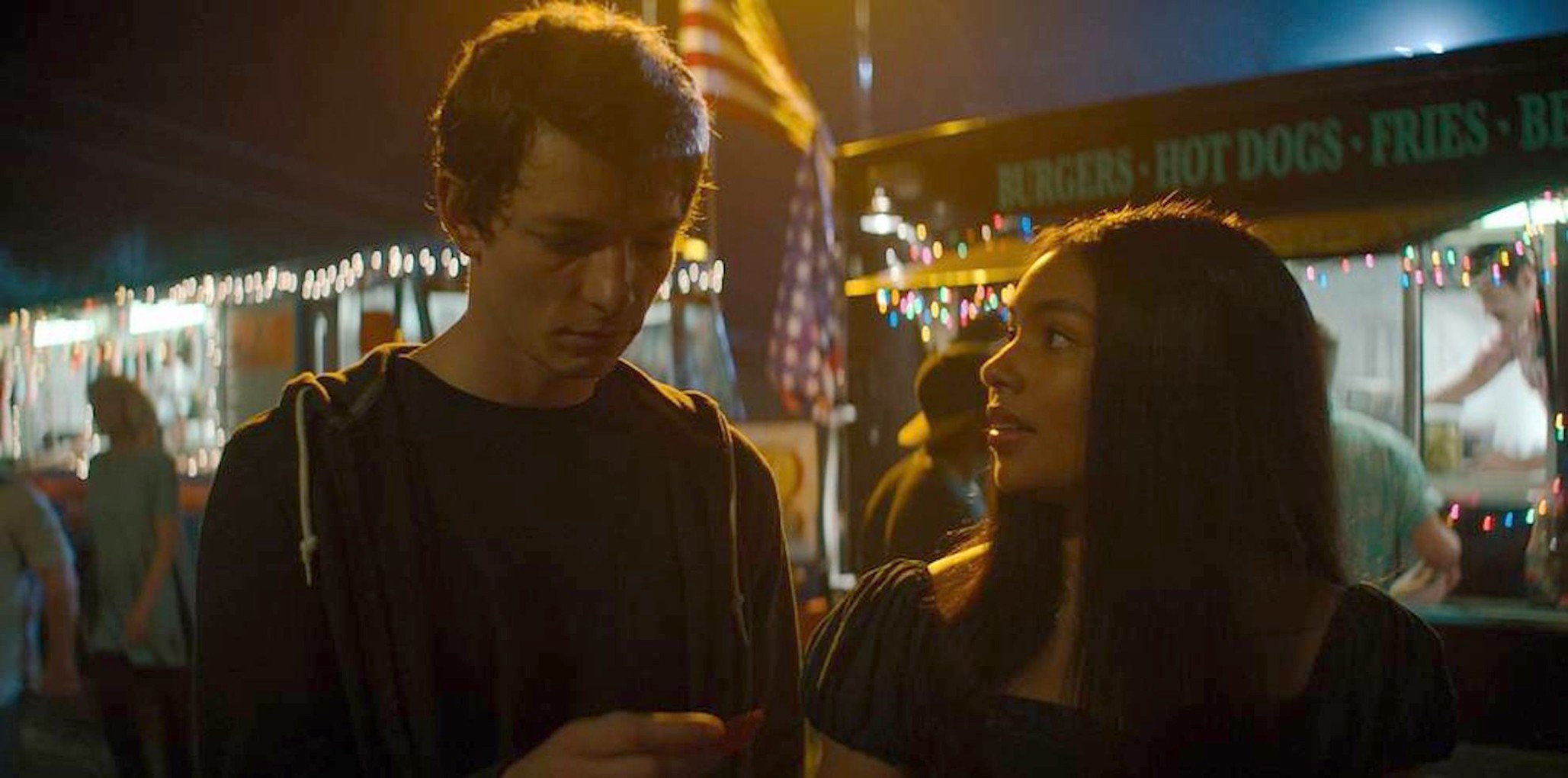 Created by: Lauren Oliver

Cast: Olivia Scott Welch, Ray Nicholson, Mike Faist, Jessica Sula, Jordan Elsass

Genre: Adventure

Number of Seasons: 1

Rating: TV-14
Based on Lauren Oliver's hit novel of the same name, Panic takes you to the small town of Carp, Texas where 47 high school seniors compete annually in a chance to win $50,000. The catch? It's a game where the stakes could mean your life. Cliff dives, tight ropes—and yes, even tigers—make this game enough of a challenge, but when a mystery contestant sets out to rig the odds in their favor things get even more dangerous. Bound to draw comparisons to The Hunger Games, Panic's everyday setting, as well as its far more fleshed out cast of characters gives the story a refreshingly unique take on the YA survival genre.
A League of Their Own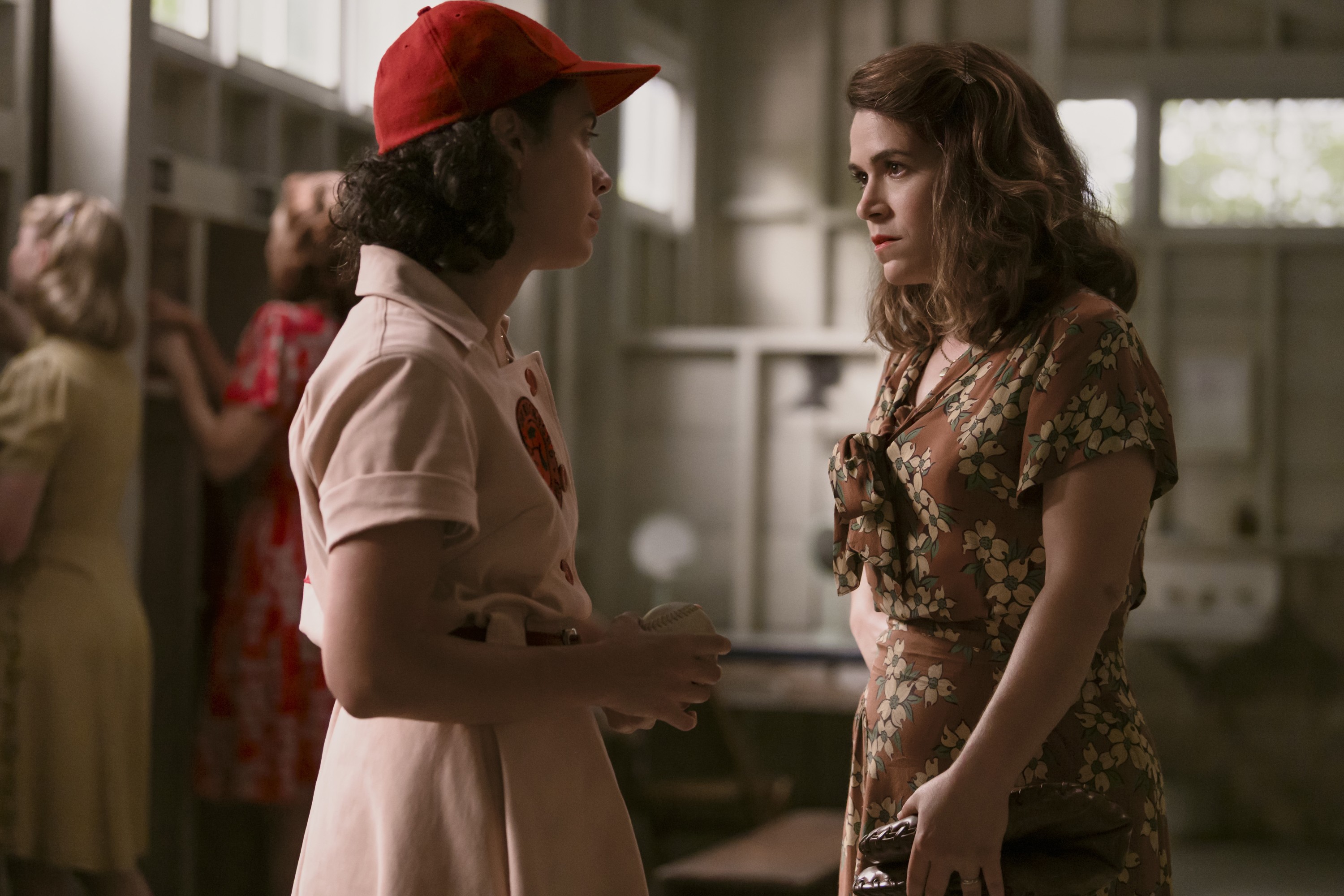 Created by: Will Graham, Abbi Jacobson

Cast: Abbi Jacobson, D'Arcy Carden, Chanté Adams, Kelly McCormack, Molly Ephraim, Nick Offerman

Genre: Sport, Comedy

Number of Seasons: 1

Rating: N/A
Based on the 1992 movie of the same name, A League of Their Own the series offers an expanded take on a story rich with possibilities. The year is 1943, America's men are away at war, and the overall public need something to take their mind off the fighting. Cue the Rockford Peaches, a women's baseball team stacked with talent and even more character. Fans of the original film will recognize some personality types: the tough, the nerd, the girly-girl; but the series also makes some very noticeable additions. Black, gay, and Latino players are given representation, while more adversities facing women in the 1940s are examined. As with all great sport pieces of the past such as Remember the Titans and Hoosiers, the challenges the players face in game are often analogies for the struggles they face in their everyday lives. Disproving the conspiracy of more for the sake of it, A League of Their Own stands as a shining example of diversity elevating plot and awarding the audience with a more worthwhile story. 
Comrade Detective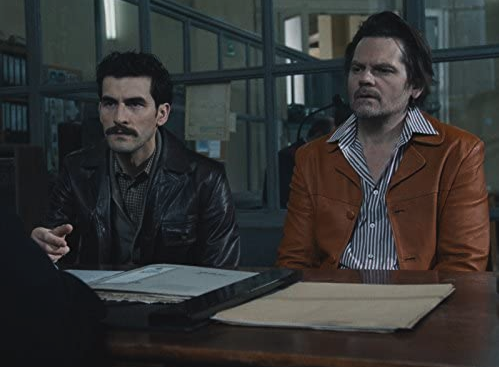 Created By: Brian Gatewood, Alessandro Tanaka

Cast: Channing Tatum, Joseph Gordon-Levitt, Jenny Slate

Genre: Comedy

Number of Seasons: 1

Rating: TV-MA

Comrade Detective was first filmed with all Romanian actors, meant to have the feel and construction of an '80s propaganda film. The dialogue was then dubbed over by English-speaking actors. These moving parts come together to form a cleverly satirical buddy-cop series intended to make us think about politics and propaganda while laughing at capitalism. This smart, original method houses a story within the film, where Detective Anghel (voiced by Channing Tatum) sets out to solve his partner's murder and stumbles across a sinister plan where the U.S. is attempting to infiltrate Romanian society.
Good Omens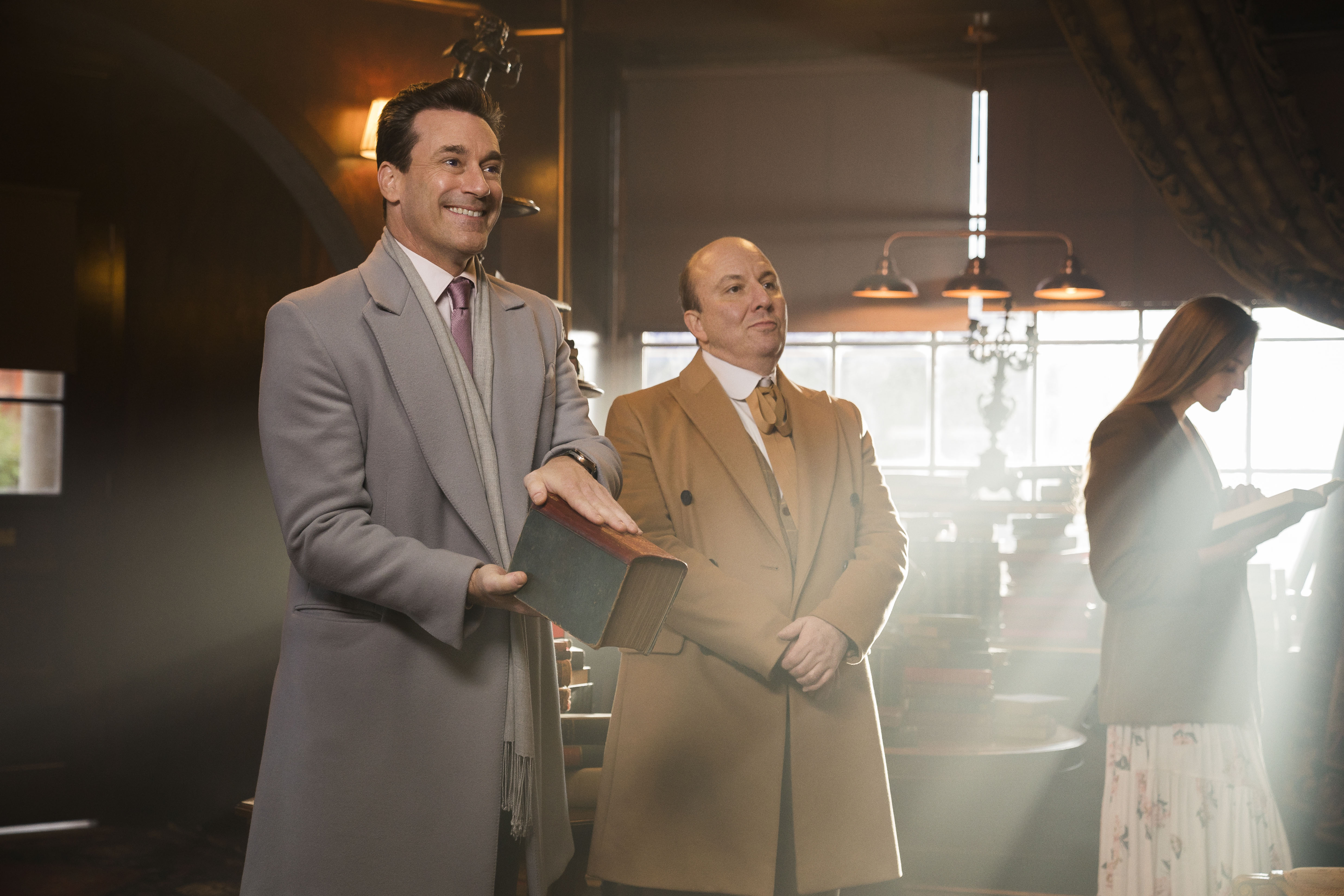 Created by: Neil Gaiman, Terry Pratchett

Cast: Michael Sheen, David Tennant, Jon Hamm, Benedict Cumberbatch, Frances McDormand, Sam Taylor Buck

Genre: Comedy

Number of Seasons: 1

Rating: TV-MA
Written by Neil Gaiman and based on his and renowned fantasy author Terry Pratchett's book of the same name, Good Omens tells the story of two reluctant friends, demon Crowley (David Tennant) and angel Aziraphale (Michael Sheen). Both Crowley and Aziraphale have long been rivals. Stationed on earth for centuries as liaisons for their respective sides of heaven and hell, the two have become rather fond of their new home, and despite their differences, each other. That's why when word of Armageddon comes down from their bosses, the two frenemies instead team up with plans to catch the antichrist and save their planet. Staying faithful to the book for the first season, Good Omens second outing is due to premiere on Prime in early 2023 and will be branching out beyond the original text. Author Neil Gaiman assures fans of the book that he's been working tirelessly though, and seeing as how amazing the first season turned out that can only bode well.
We Need to Talk About Cosby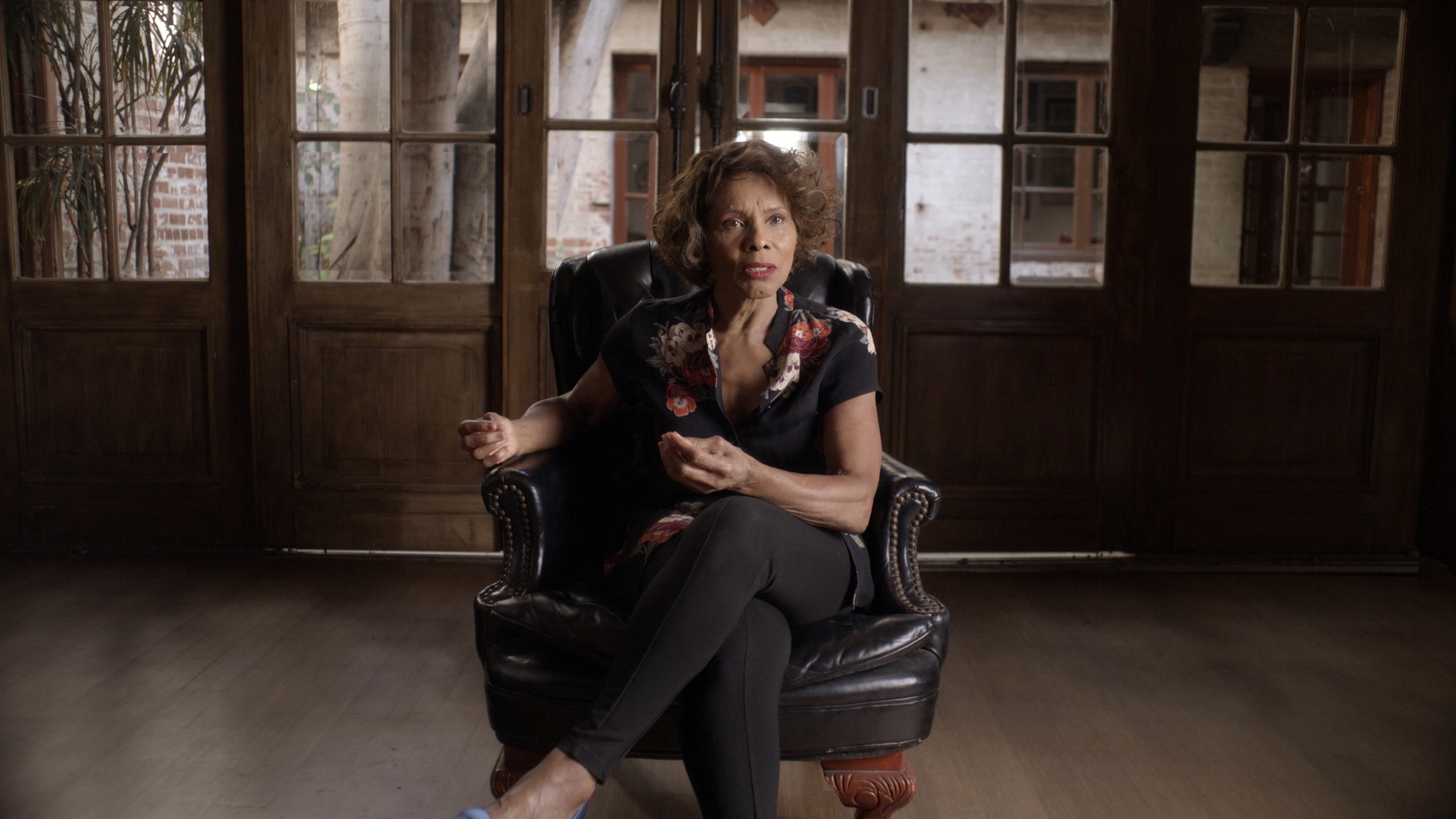 Created by: W. Kamau Bell

Cast: W. Kamau Bell, Doug E. Doug, Marc Lamont Hill, Godfrey, Chris Spencer

Genre: Docuseries

Number of Seasons: 1

Rating: TV-MA
Interweaving both the public and private personas of Bill Cosby, We Need to Talk About Cosby aims to give insight into the man that captured the imaginations of families while simultaneously terrorizing women. Foregoing the classic drop shock story structure of building up the hero only to reveal the villain underneath, the miniseries takes a side-by-side approach, examining how both pieces of the man influenced the other. The true standout of the series and what makes it a must-watch is none other than creator W. Kamau Bell. Showcasing a master's talent in his role as interviewer, Bell amasses an unusual cast of subjects such as Jelani Cobb and Marc Lamont Hill; then proceeds to ask questions ignored by the larger media outlets. Bell also touches on one of the most polarizing issues concerning Cosby—the issue of race. Examining Cosby's status in the Black community, and what he has meant to those in that community, We Need to Talk About Cosby offers perhaps the most complete picture of why its subject remains both a hero and a monster in so many people's eyes.
Anna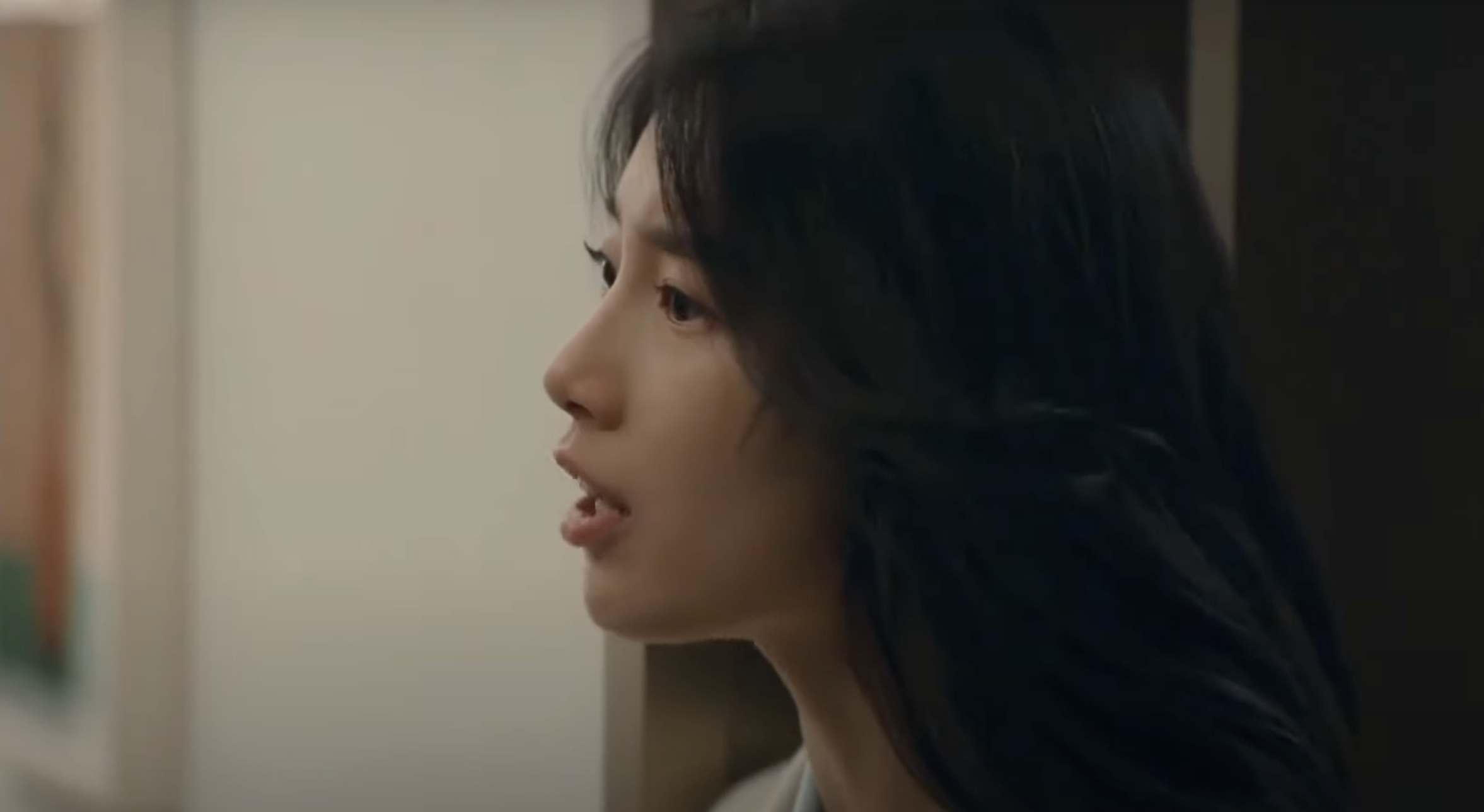 Created by: Lee Joo-young

Cast: Bae Suzy, Jung Eun-chae, Kim Jun-han, Park Ye-young, Yoon Ji-min, Baek Ji-won

Genre: Thriller, Mystery

Number of Seasons: 1

Rating: TV-MA
South Korea has long been known for its dominance in the realm of feature length thrillers, but with the release of Squid Games and now Anna, the country's serialized iterations are finally garnering the recognition they deserve. Based on the novel Chinjeolhan Yibangin by Jung Han-A, Anna follows Lee Yu-mi (Bae Suzy), a poor girl with a troubled past. One day while seeking shelter inside a university she spots Lee Hyeon-ju (Jung Eun-chae). Beautiful, rich, and carefree Hyeon-ju is everything Yu-mi has always wanted to be. Finding more out about her new role-model, Yu-mi begins to take on Hyeon-ju's characteristics, eventually even using her name and degree to get a job. Skip years ahead and Yu-mi is married with a rich husband, a circle of friends, and an ever-growing lie she's forced to live under. Slowly revealing Yu-mi's past while interweaving her crumbling present will keep you glued to your screen. Lacking the action Squid Games has Anna more than makes up for it with a level of psychological tension far outstripping its more famous counterpart.
The Outlaws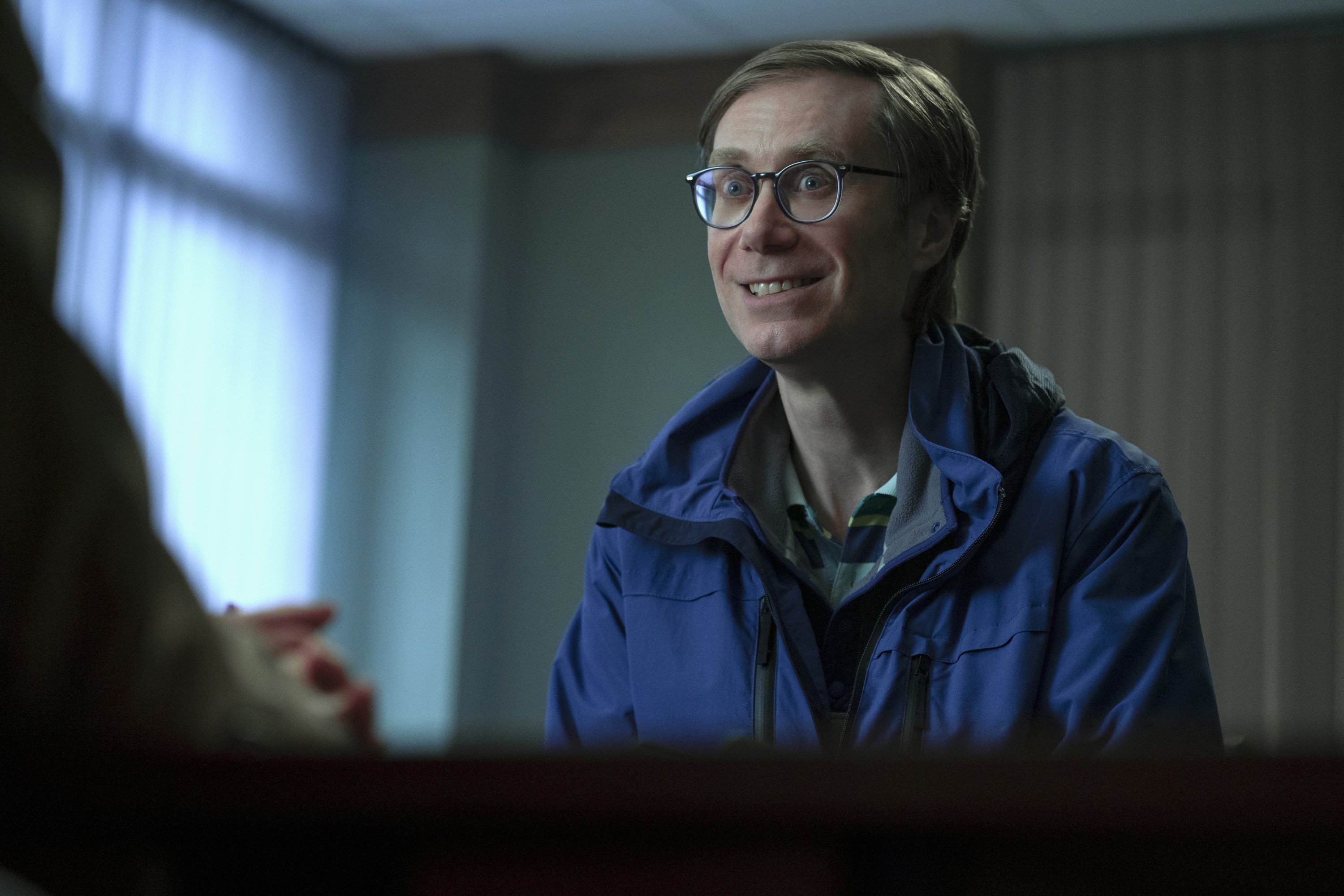 Created by: Elgin James, Stephen Merchant

Cast: Stephen Merchant, Christopher Walken, Rhianne Barreto, Eleanor Tomlinson, Darren Boyd, Charles Babalola

Genre: Thriller, Comedy

Number of Seasons: 2

Rating: TV-MA
All or Nothing: Arsenal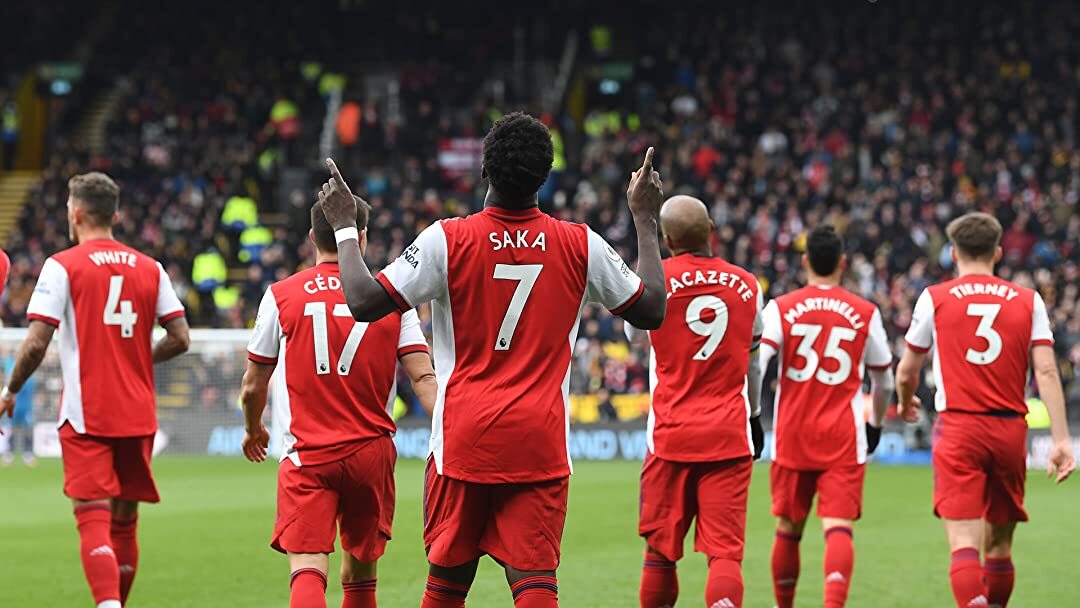 Cast: Mikel Arteta, Pierre-Emerick Aubameyang, Folarin Balogun, Carlos Cuesta, Mohamed Elneny, Thierry Henry

Genre: Sport, Reality

Number of Seasons: 1
Undoubtedly inspired by the success of Netflix's hit series Formula 1: Drive to Survive, Prime has decided to jump into the reality sport genre on a much grander scale. Whether you call it football or soccer, there's no denying it's the most-watched sport in the world, and few teams have made more of a name for themselves than the Premier League's Arsenal F.C. Fans rarely get to see the mayhem that happens off field; All or Nothing: Arsenal shows you exactly that. Up-and-comers bump heads with wily veterans, a new coach tries to control his temper, and multi-million dollar deals threaten to tear the team apart. Packed with more drama than most scripted series, you'll learn the chants, scream for goals, and lean into all the long-held rivalries that make this sport more than a game. Simply put, All or Nothing: Arsenal is a show you'll just have to experience for yourself.
The Terminal List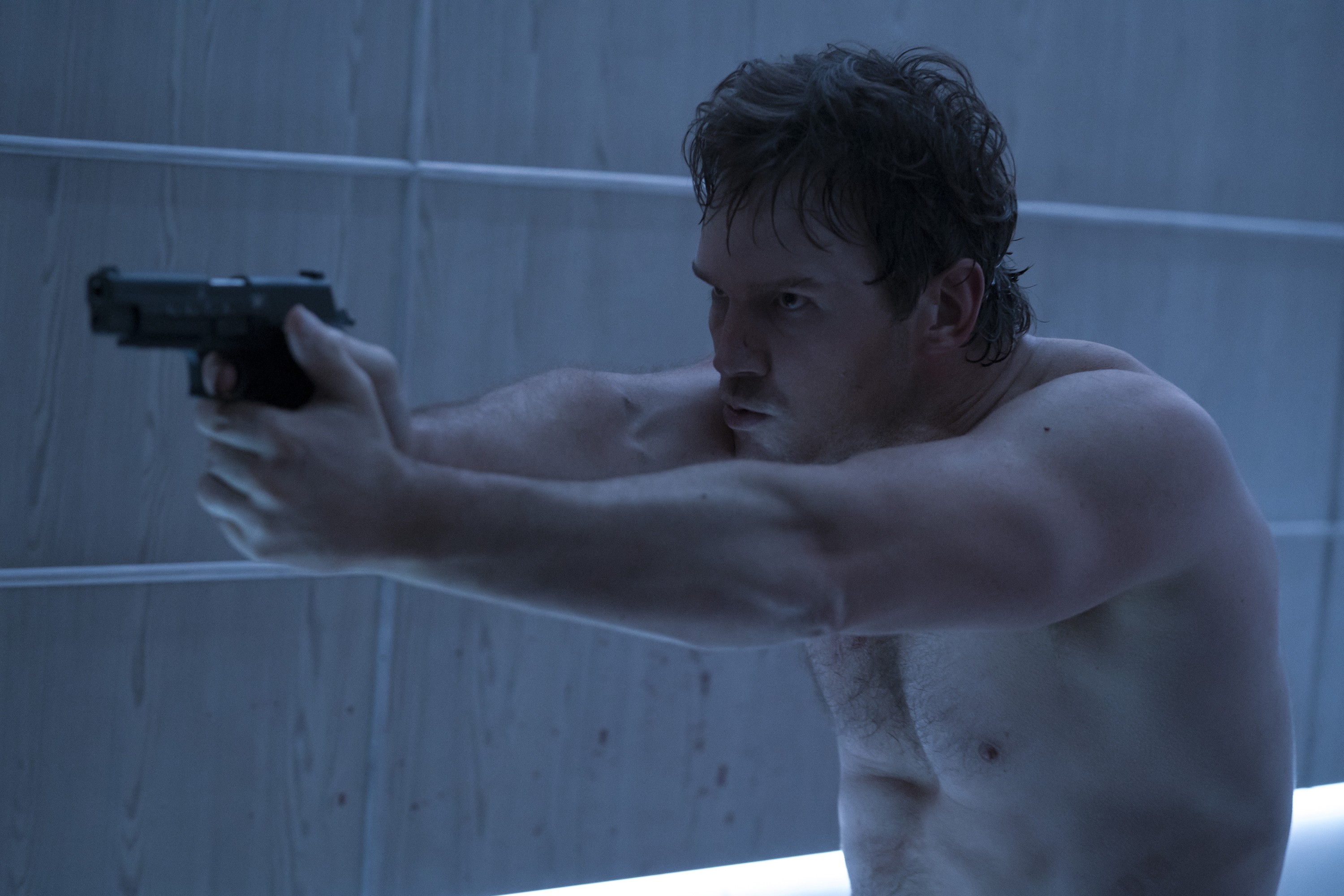 Created by: Jack Carr

Cast: Chris Pratt, Taylor Kitsch, Constance Wu, Riley Keough, Patrick Schwarzenegger, Jai Courtney

Genre: Action, Adventure

Number of Seasons: 1

Rating: TV-MA
Dubbed as a more brutal Tom Clancy novel converted to TV form, The Terminal List had a lot to live up to upon its premiere. Navy SEAL Lieutenant Commander James Reece (Chriss Pratt) has just been discharged from the hospital as the only surviving member of his team. Upon returning home, Reece tries to piece together what happened, only to discover his memories conflict with the official report. Determined to uncover the truth, Reece stumbles upon a conspiracy that puts his family at risk and causes Navy command to question his mental health. Dealing with subjects like PTSD and post-conflict reacclimating, The Terminal List blends creator and former Navy SEAL Jack Carr's personal experiences with the type of heightened military mystery fans of Clancy and Jack Reacher.
Vinland Saga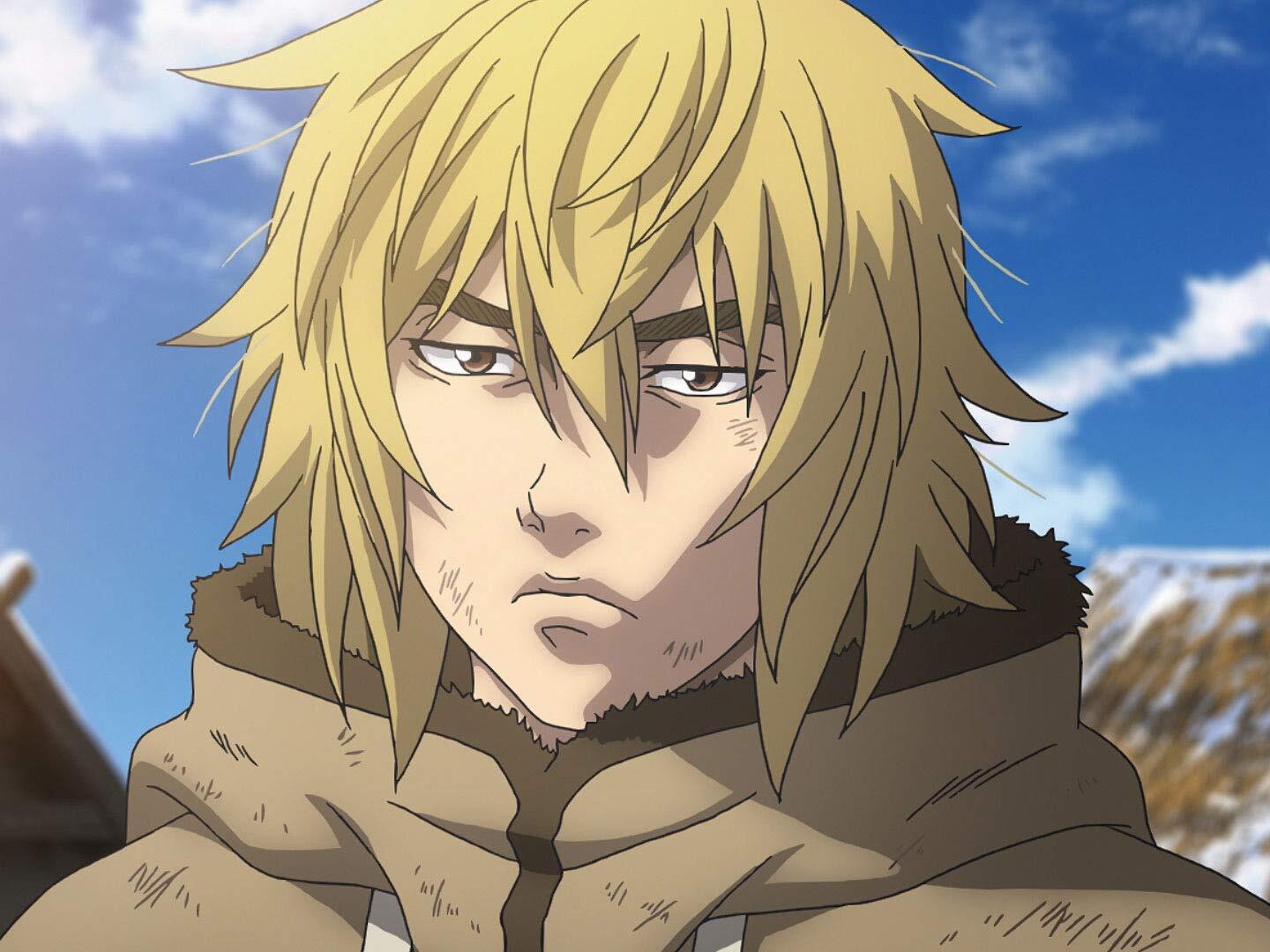 Created by: Makoto Yukimura

Cast: Yūto Uemura, Akio Ōtsuka, Hiroki Yasumoto, Jin Urayama

Genre: Anime, Historical

Number of Seasons: 1

Rating: TV-MA
From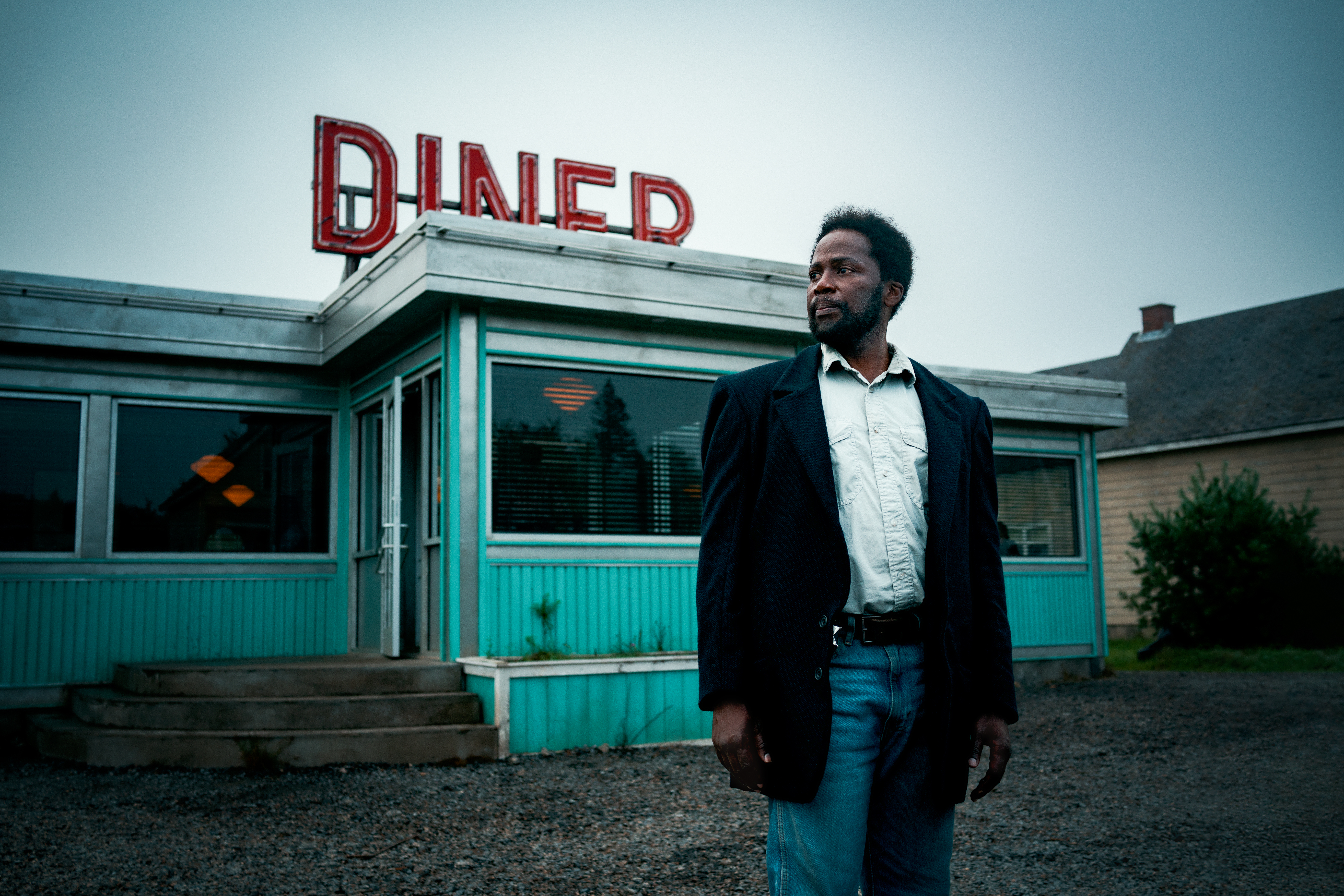 Reacher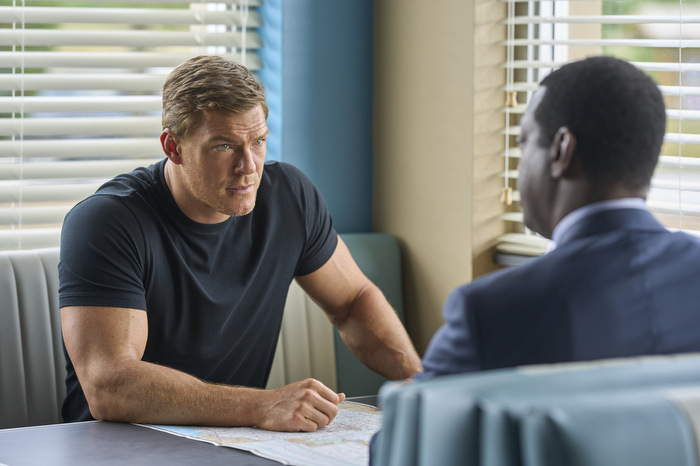 The Legend of Vox Machina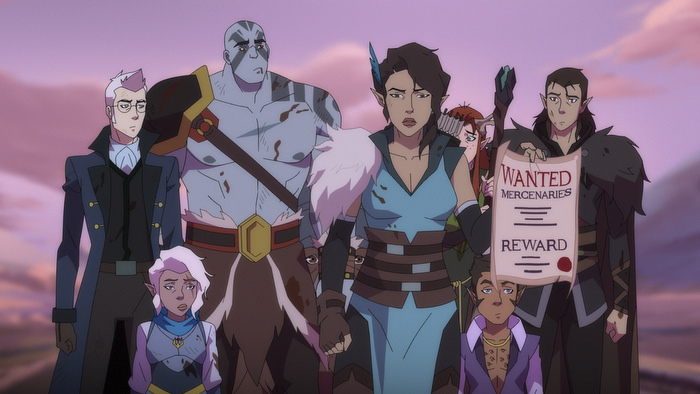 Created by: Matthew Mercer

Cast: Matthew Mercer, Marisha Ray, Ashley Johnson, Laura Bailey, Liam O'Brien, Taliesin Jaffe

Genre: Animated

Number of Seasons: 1

Rating: TV-MA
The Boys Presents: Diabolical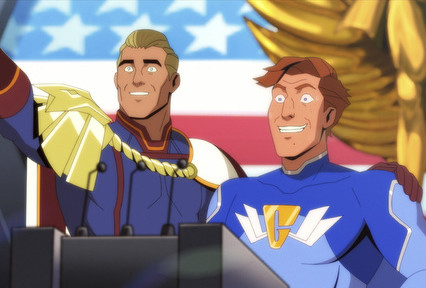 Phat Tuesdays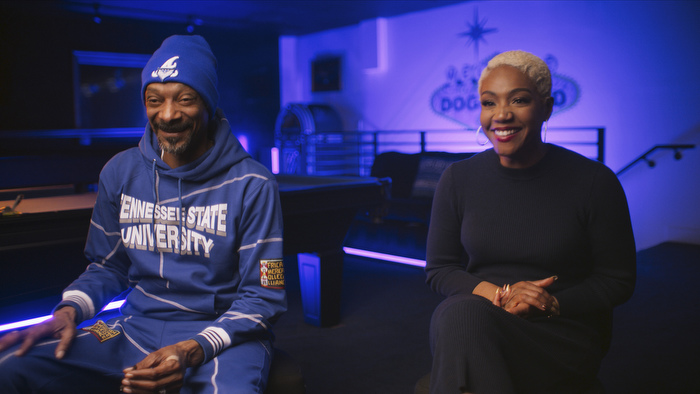 New York Undercover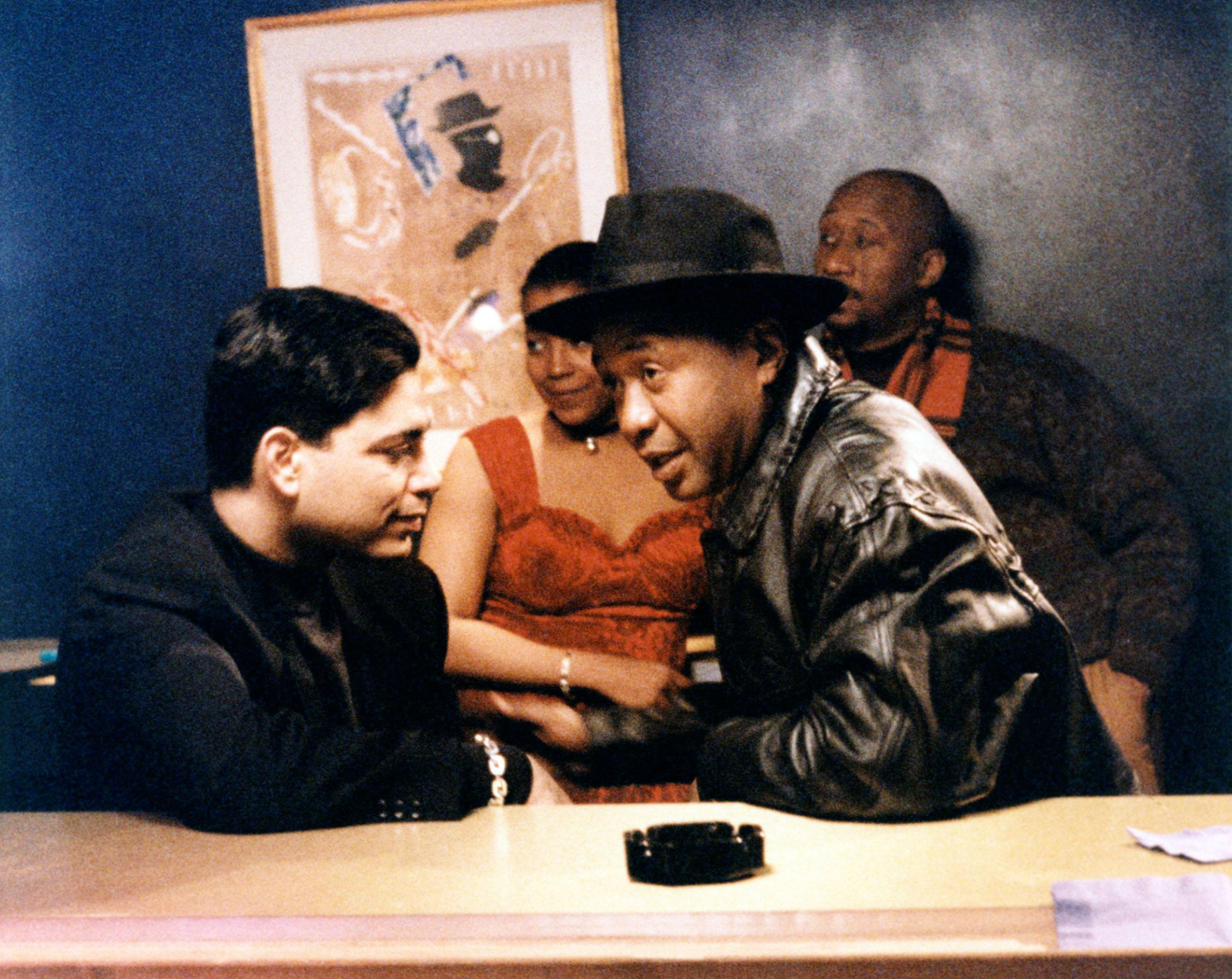 Created by: Dick Wolf, Kevin Arkadie

Cast: Malik Yoba, Michael DeLorenzo, Lauren Vélez, Patti D'Arbanville, Jonathan LaPaglia, Naomi Campbell, Edie Falco, Giancarlo Esposito, Tyra Banks, Justin Theroux

Genre: Crime, Drama

Number of Seasons: 4

Rating: TV-14
Co-produced by Law & Order creator Dick Wolf and Uptown Records founder Andre Harrell, New York Undercover aimed to give a grittier, more realistic look into the NYPD. Right off the bat, NY Undercover makes it clear that it's a different kind of show. The first police drama on American television to feature two POC actors in the lead roles, Detectives J.C. Williams (Malik Yoba) and Eddie Torres (Michael DeLorenzo) navigate the tough streets of '90s NYC, not solely as cops, but as born and raised New Yorkers. Aware of the societal issues plaguing many of the city's minority population, as well as having the street smarts seldom shown in police procedurals, Williams and Torres tackle issues of race, drugs, and violence from a completely new angle. Taking full advantage of its Uptown Records connection, prominent R&B artists were featured throughout the series, creating a soundtrack as classic as the show itself
Scrubs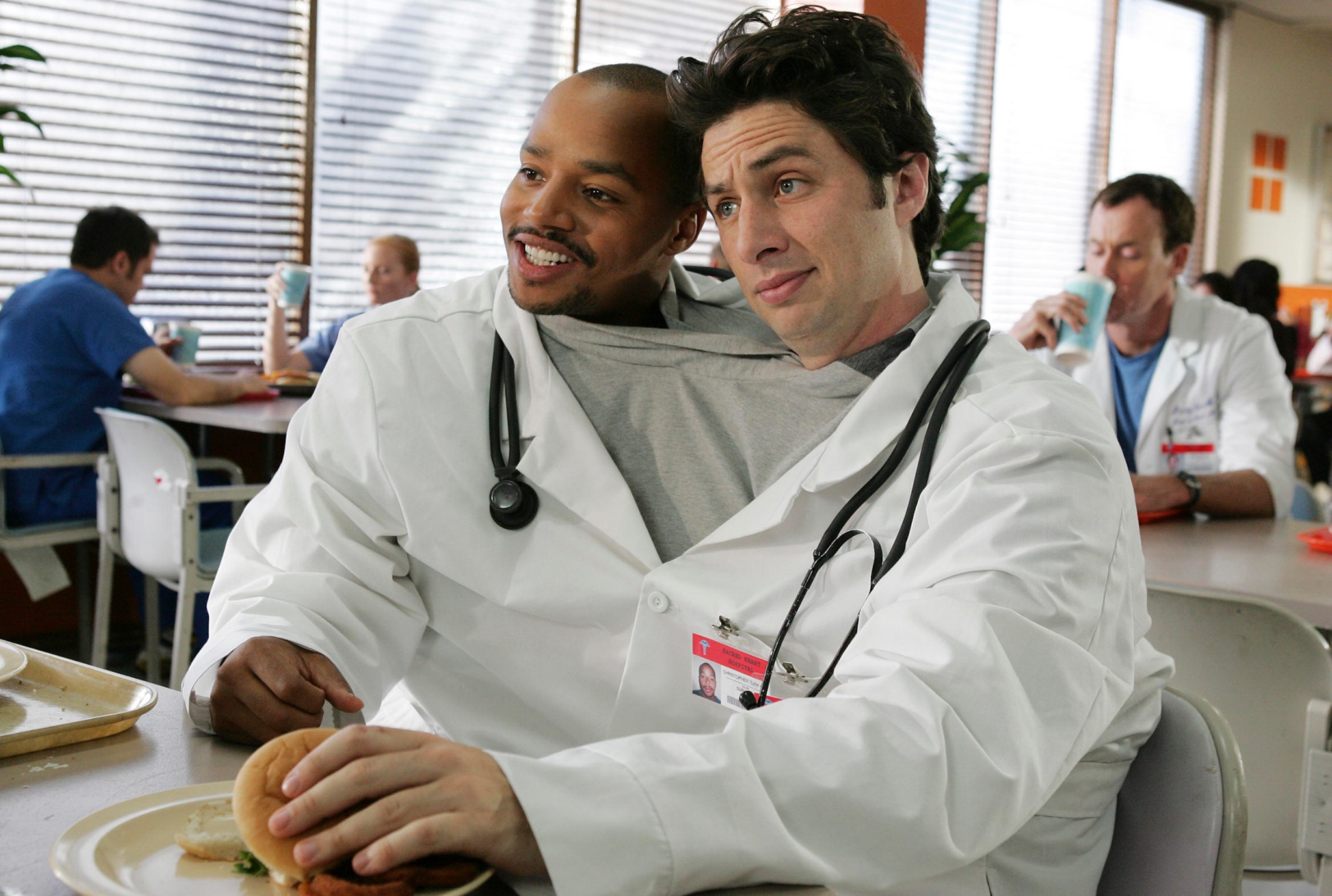 As We See It
Community
Harlem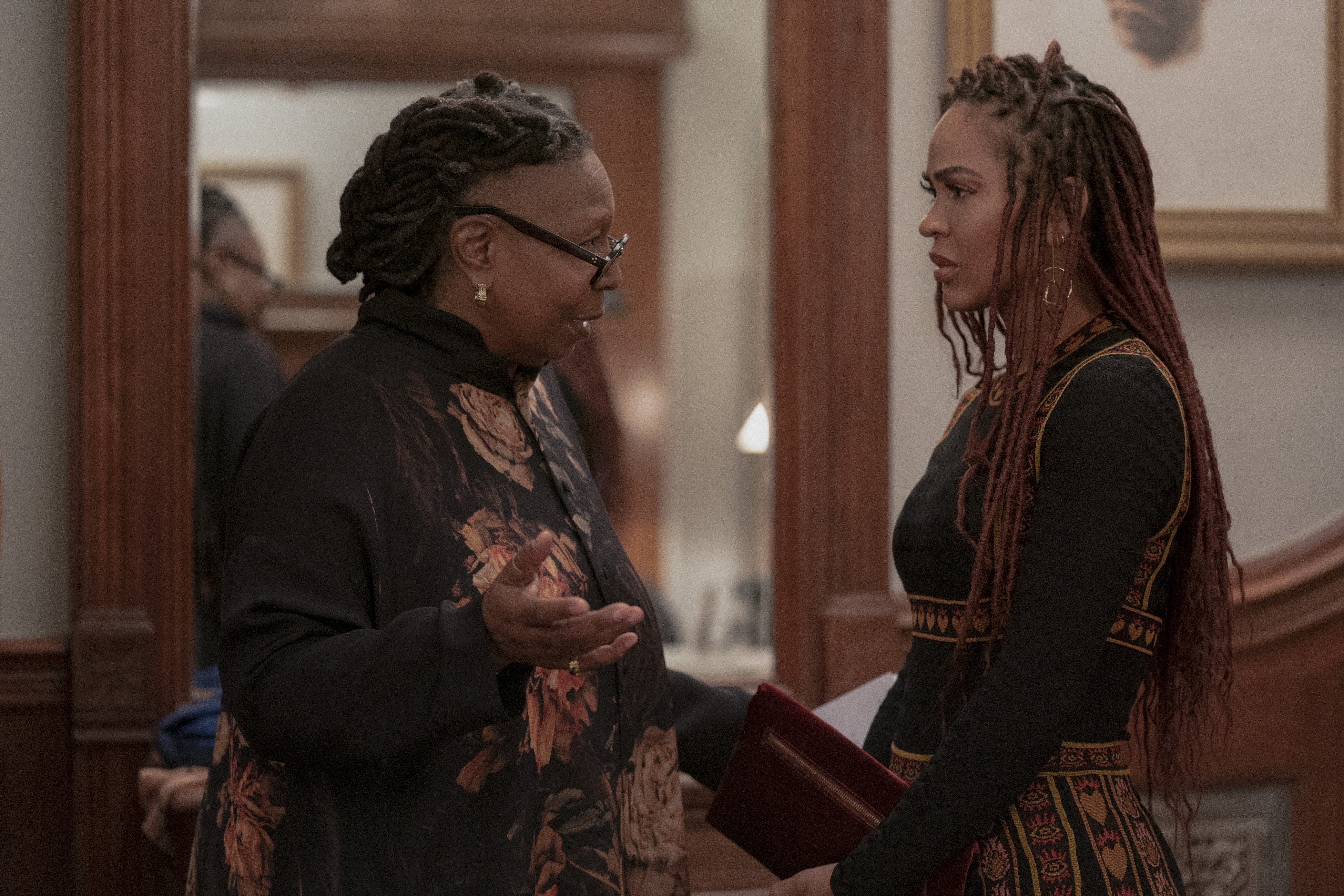 Dexter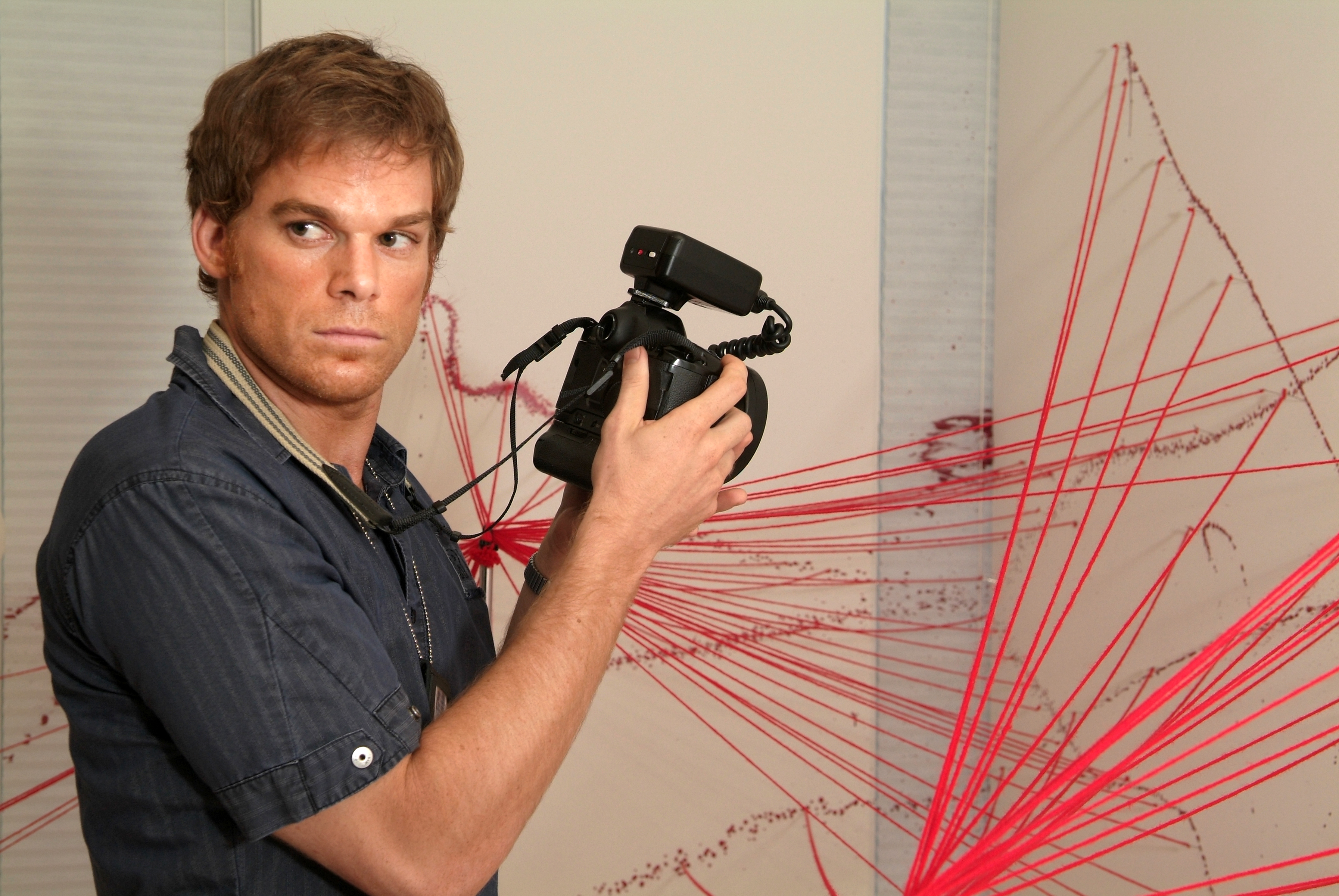 House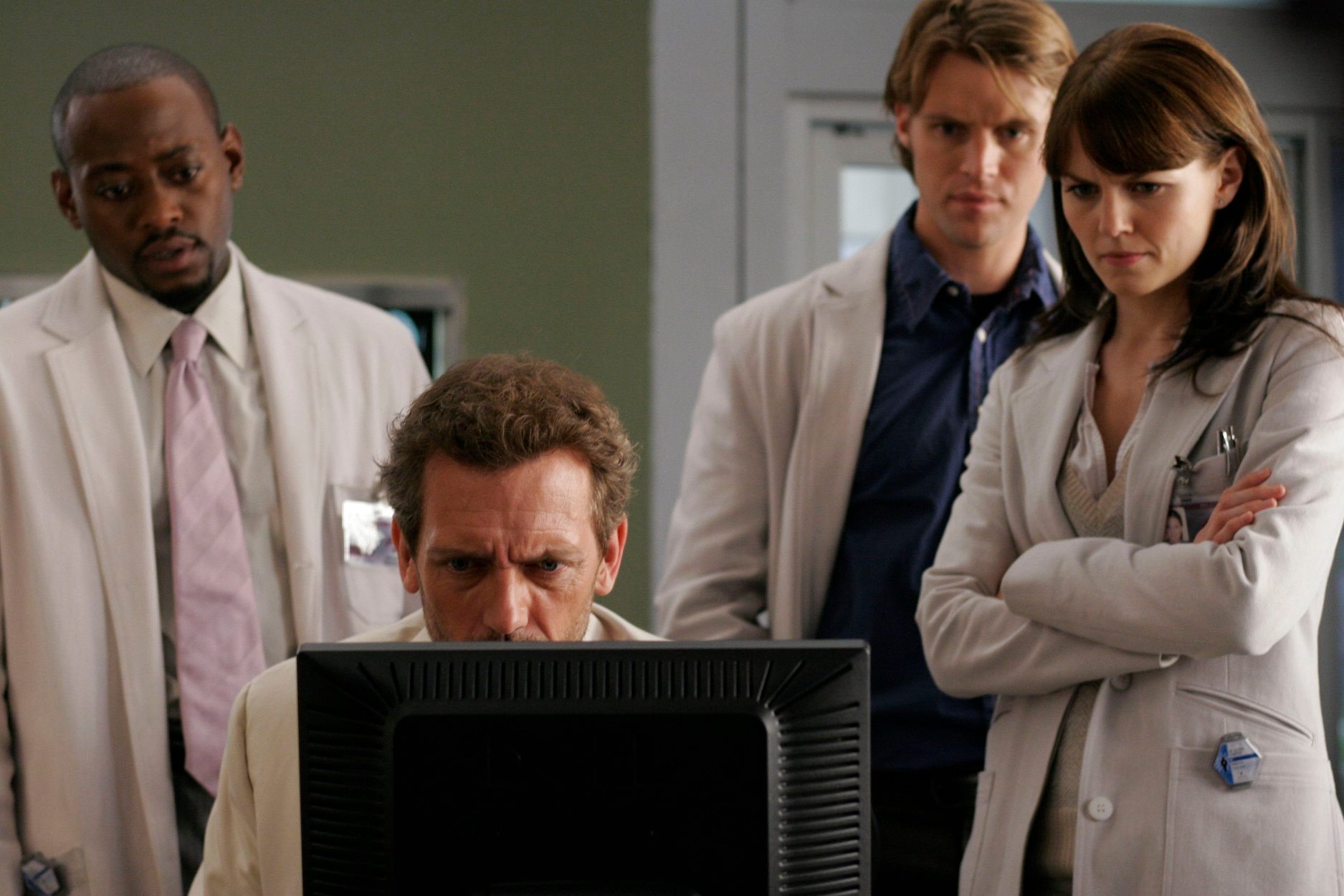 Created by: David Shore

Cast: Hugh Laurie, Lisa Edelstein, Jennifer Morrison, Omar Epps, Jesse Spencer, Robert Sean Leonard

Genre: Drama, Mystery

Number of Seasons: 8

Rating: TV-14

If only all puzzles were as fun as House. Princeton Plainsboro Teaching Hospital's resident genius, Dr. Gregory House (Hugh Laurie) works with his hand selected residents, Dr. Allison Cameron (Jennifer Morrison), Dr. Robert Chase (Jesse Spencer), and Dr. Eric Foreman (Omar Epps) to solve the medical mysteries other health professionals deem unsolvable. Part ER and part Sherlock Holmes, the most obscure diseases are unraveled with the deft style of brilliant detective work, examining what, where, how, and why, often saving the patient's life just in the nick of time. With cases changing every episode the thrill ride that is this rarest of medical professions grows with each new patient. Whoever said smart can't be fun has never watched this heart racer.
Shatner in Space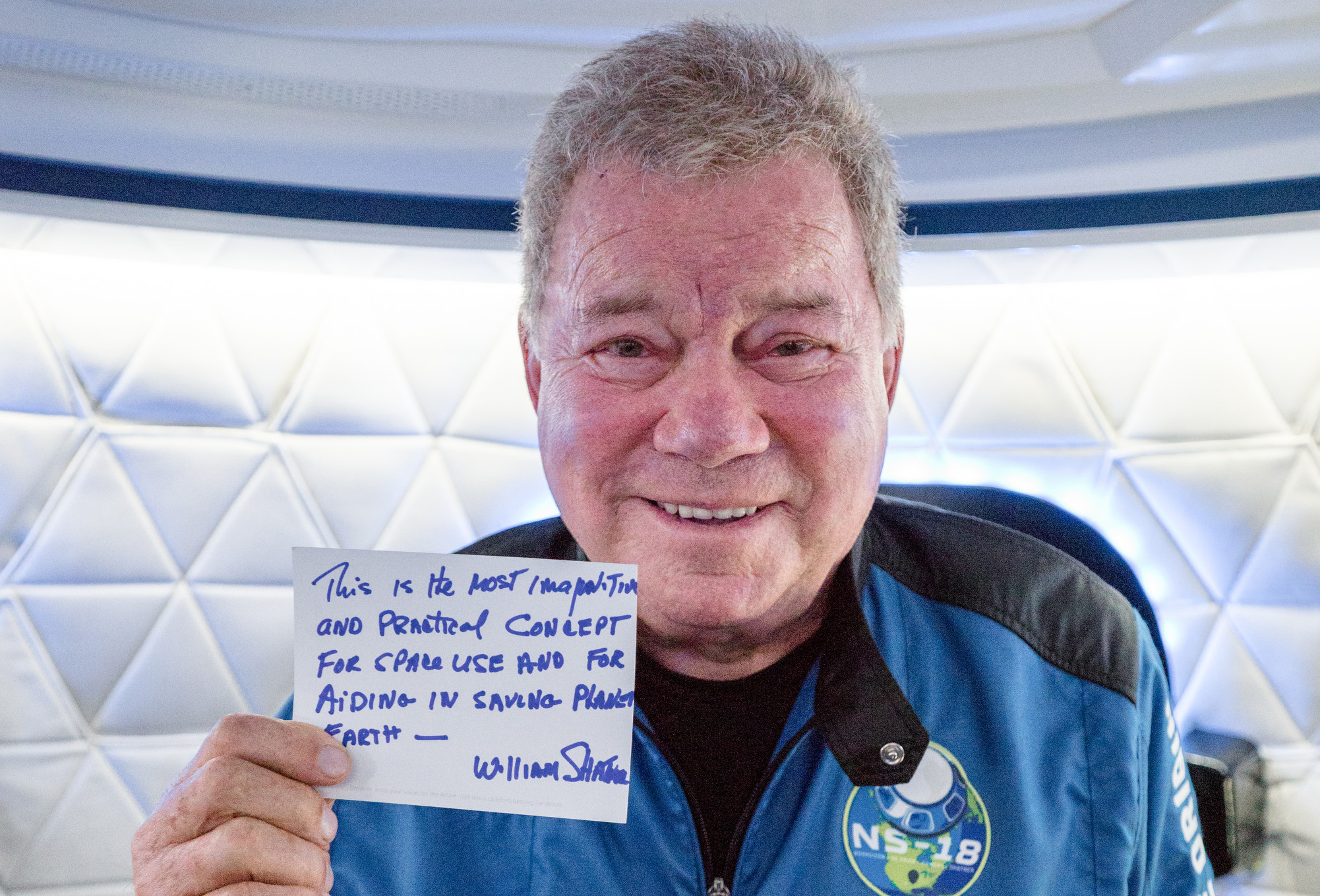 Cast: William Shatner, Jeff Bezos

Genre: Docuseries

Number of Seasons: 1

Rating:  PG-13

For a man that played Captain James T. Kirk of the USS Enterprise on Star Trek, and remains the franchise's most recognizable face, the opportunity to go into outer space was a no-brainer. Backed by part-time billionaire, full-time Trecky Jeff Bezos, William Shatner boards Amazon Blue Origin space shuttle and blasts off. With every moment leading up to, during, and immediately following the launch documented, Shatner in Space is a thrilling look into the next stage of galactic exploration that will leave you ready "To boldly go where no man has gone before." 
Weeds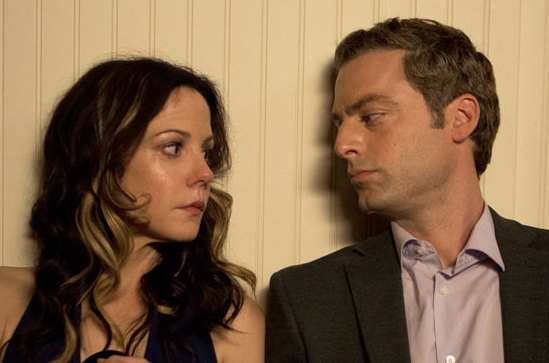 Created By: Jenji Kohan

Cast: Mary-Louise Parker, Justin Kirk, Hunter Parrish, Alexander Gould, Kevin Nealon, Romany Malco

Genre: Comedy Number of Seasons: 8

Rating: TV-MA
The Wheel of Time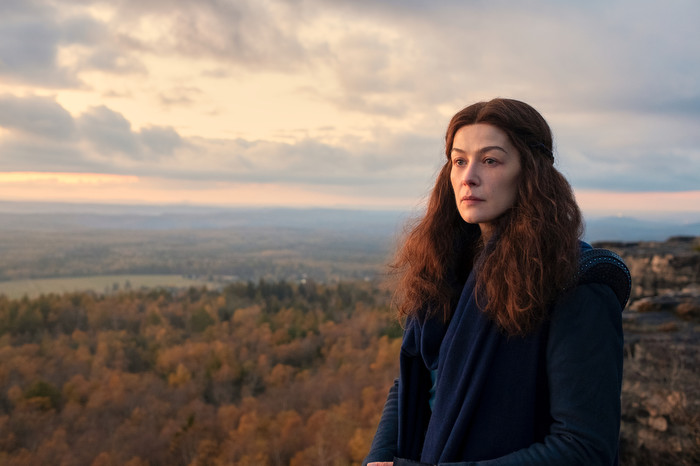 Created by: Rafe Judkins

Cast: Rosamund Pike, Josha Stradowski, Barney Harris, Madeleine Madden, Zoe Robins, Marcus Rutherford

Genre: Fantasy

Number of Seasons: 1

Rating: TV-14
Fairfax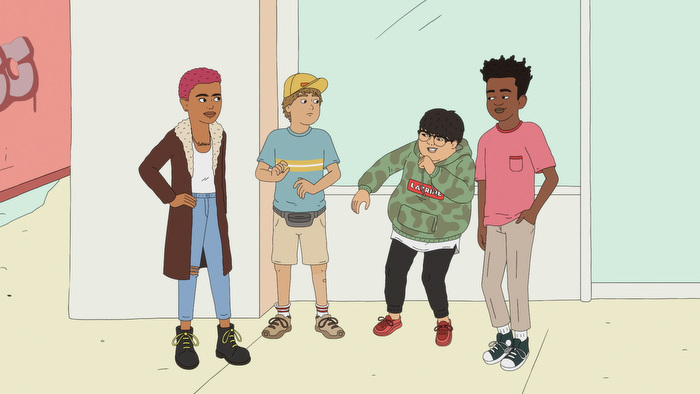 The Bernie Mac Show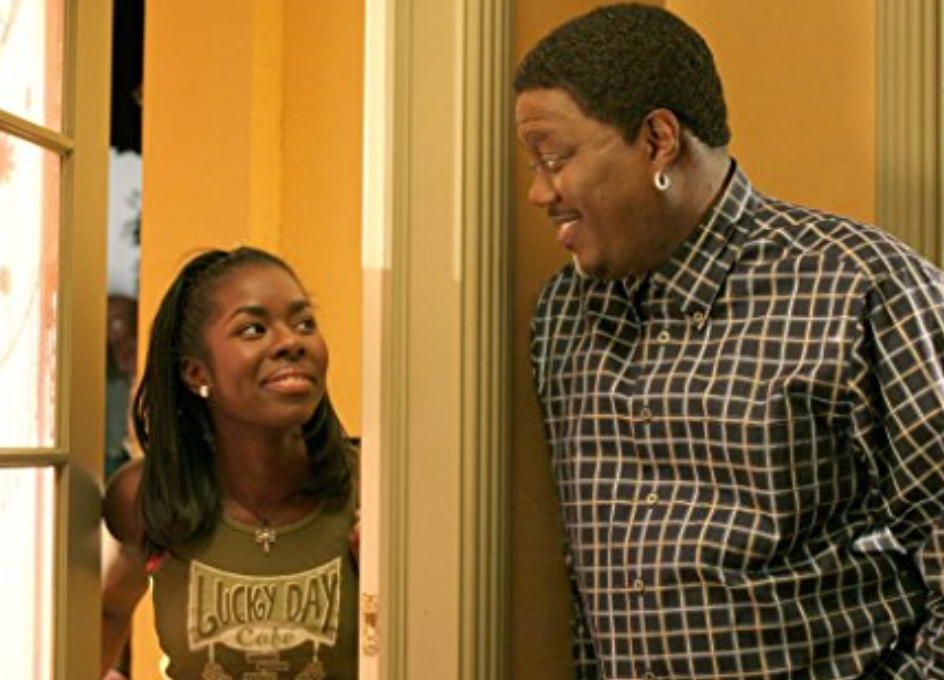 Grimm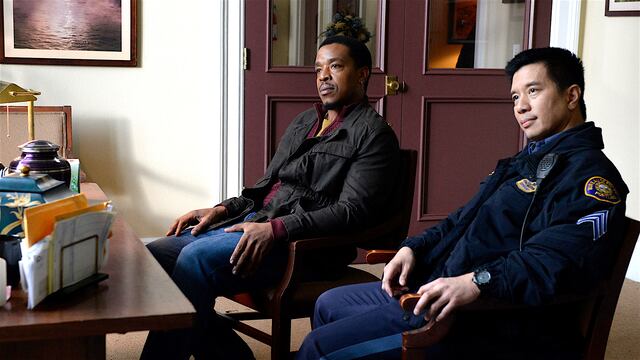 Hanna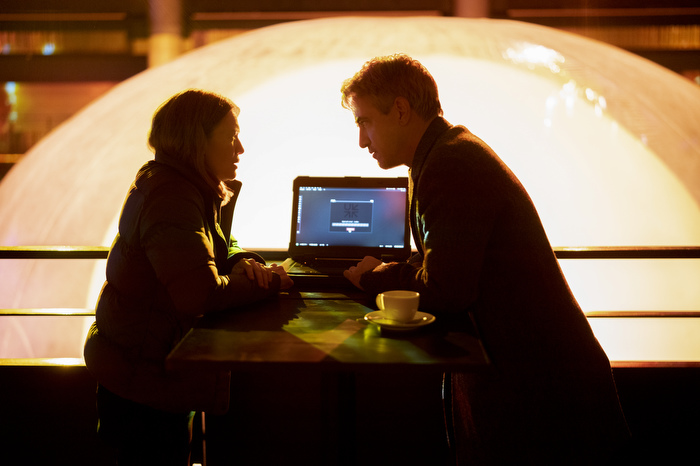 Goliath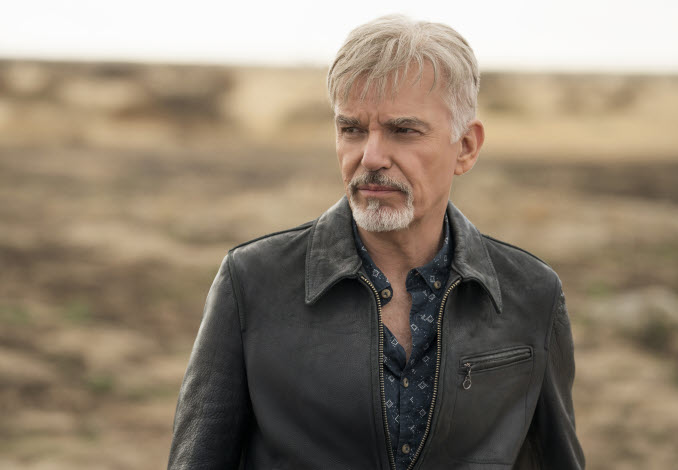 Animal Kingdom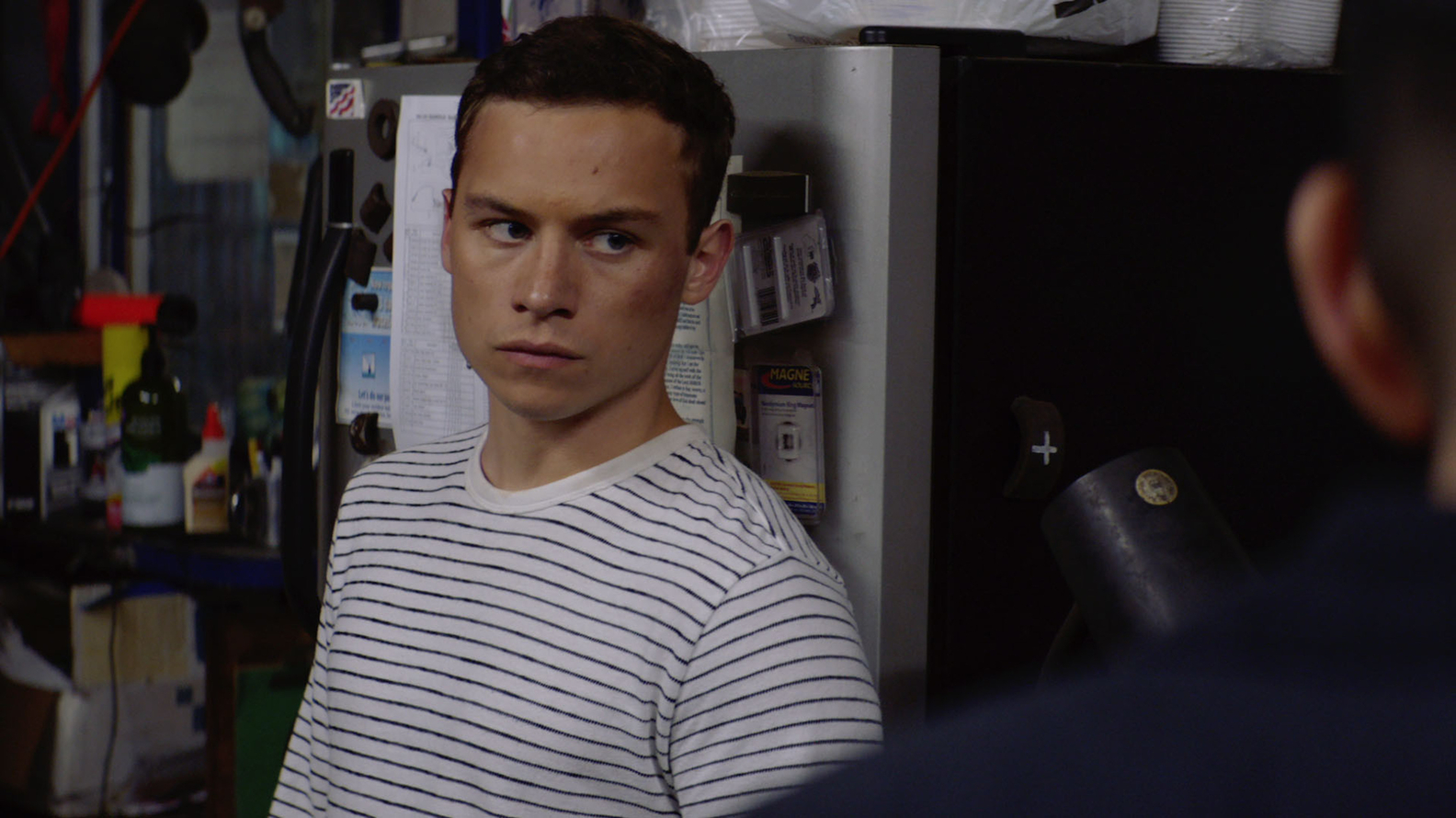 Created by: Jonathan Lisco

Cast: Finn Cole, Jake Weary, Ellen Barkin, Scott Speedman

Genre: Crime

Number of Seasons: 5

Rating: TV-MA
Based on the 2010 Australian crime drama of the same name, Animal Kingdom the show takes the story of a ride or die family of outlaws stateside. After his mother overdoses, Joshua "J" Cody (Finn Cole) moves in with distant relatives only to discover their idea of family-first is far from textbook. Janine "Smurf" Cody (Ellen Barkin) is the ice-cold leader and mother of her four criminal sons.  Andrew "Pope" Cody (Shawn Hatosy) is the oldest, but his suicidal tendencies and years in prison inhibit him from being head honcho. Craig Cody (Ben Robson) is the middle son with a penchant for drugs and fast times. Barry "Baz" Blackwell (Scott Speedman) is the Cody's adopted son with big plans for the family and his sights set on the top spot. Deran Cody (Jake Weary) is the youngest son and the only one with a chance at going legit. That is if he can ever shake his family's grasp. Thrilling heists and brilliantly screwed-up family drama has always made for great tv, the only difference now is Animal Kingdom is the only one doing it.
The Tick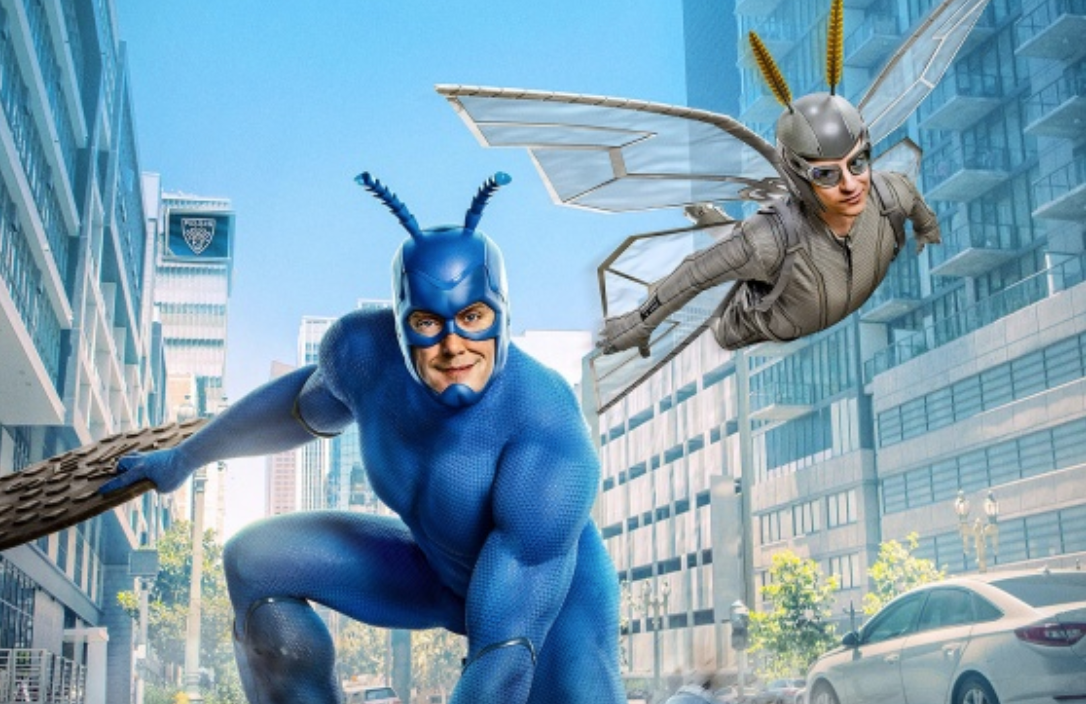 Created by: Ben Edlund

Cast: Peter Serafinowicz, Griffin Newman, Valorie Curry, Brendan Hines

Genre: Comedy, Superhero

Number of Seasons: 2

Rating: TV-MA

Corny, more than a little dumb, and definitely low budget, to any other show these things would be insults, but to The Tick they're exactly what makes it so special. After being terrorized by bad guy The Terror (Jackie Earle Haley) at a young age, mild-mannered office temp Arthur Everest (Griffin Newman) is all grown up and investigating a rumor that the supposedly dead supervillain is alive and controlling all crime in the city. During his investigation, he is befriended by the near-invincible superhero The Tick (Peter Serafinowicz), and together they aim to unravel the truth and put an end to villainy in their fair city. If you long for the slapstick days when grown men in spandex suits didn't take themselves so seriously, The Tick is that perfect shot of 90s nostalgia. Based on the 1988 comic book series and the even more popular 1994 animated series, The Tick skips deep dialogue, fancy special effects, and beautifully choreographed fight scenes and instead aims to bring you back to those days awkward days of your youth when comics and their heroes were as weird and uncool as the people who loved them.
Truth Seekers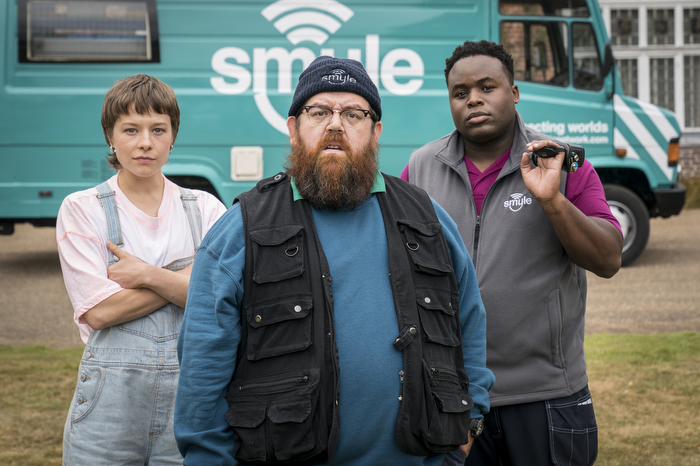 Panic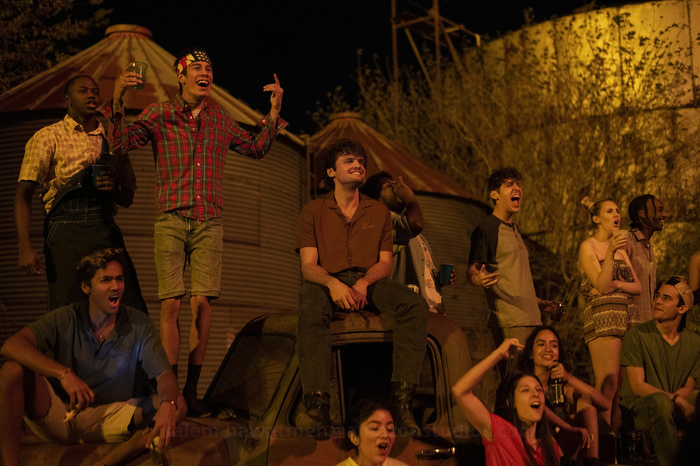 The Expanse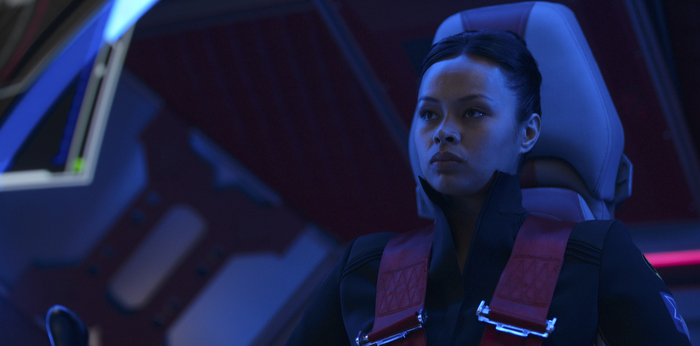 Dom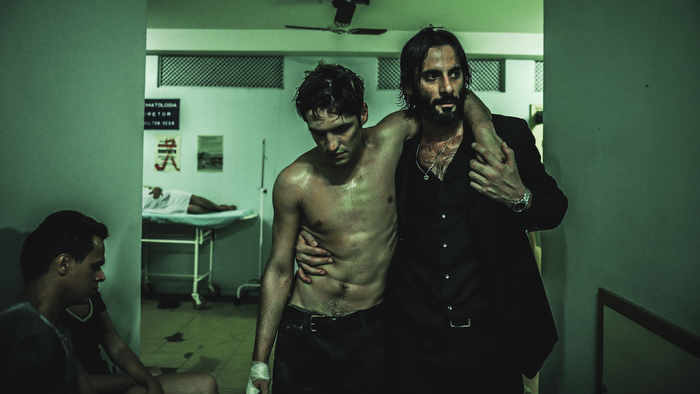 Solos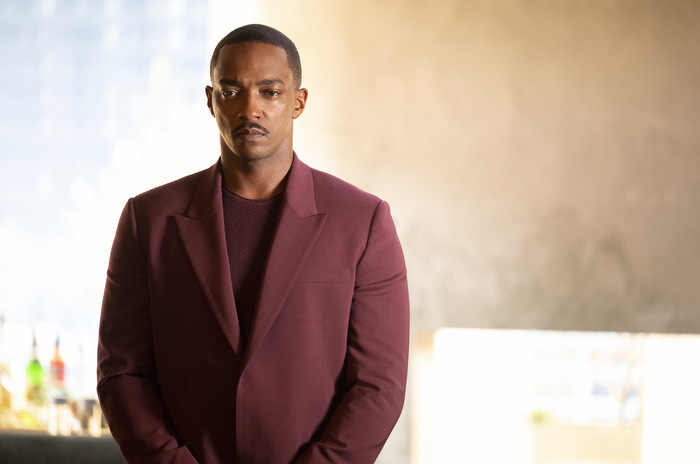 Created by: David Weil

Cast: Anne Hathaway, Helen Mirren, Constance Wu, Morgan Freeman, Anthony Mackie, Uzo Aduba, Dan Stevens, Nicole Beharie

Genre: Sci-Fi, Drama

Number of Seasons: 1

Rating: TV-14
Borat's American Lockdown & Debunking Borat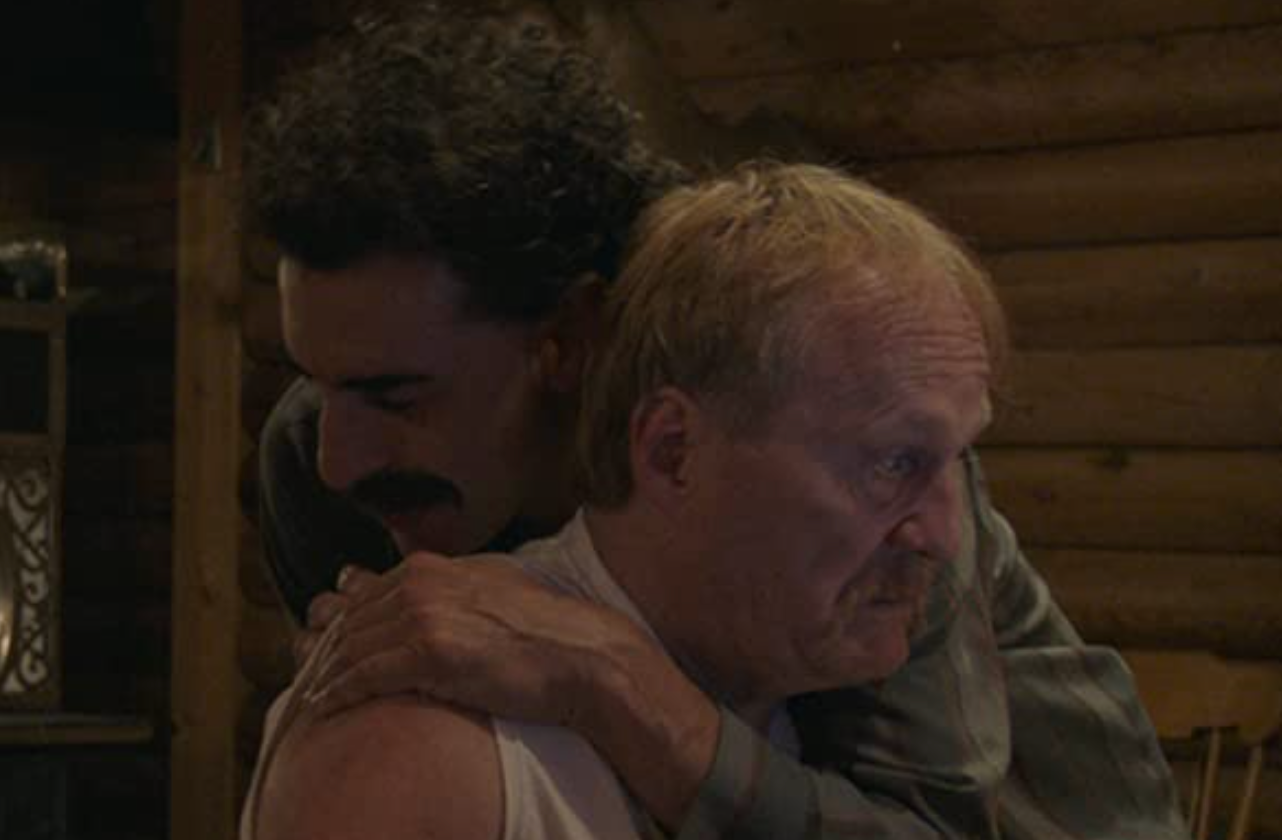 Created by: Sacha Baron Cohen

Cast: Sacha Baron Cohen, Bob Turton

Genre: Comedy

Number of Seasons: 1

Rating: TV-14
The Underground Railroad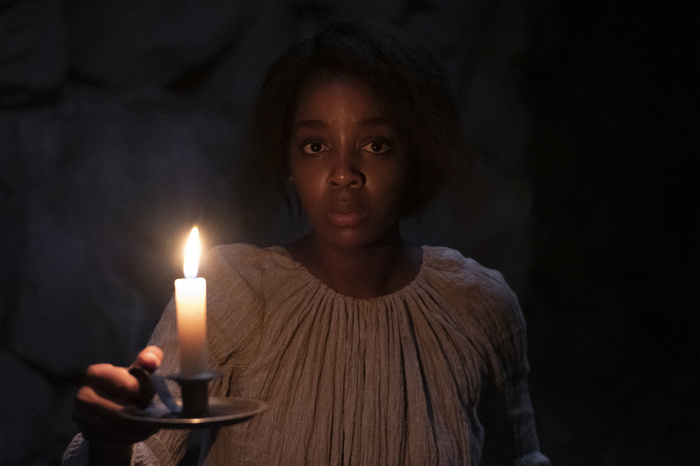 Undone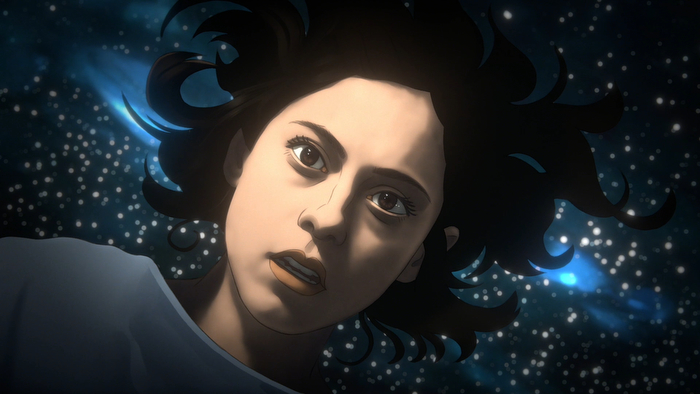 Created by: Raphael Bob-Waksberg, Kate Purdy

Cast: Rosa Salazar, Bob Odenkirk, Kate Purdy, Angelique Cabral

Genre: Adult Animation

Number of Seasons: 1

Rating: TV-MA
Frank of Ireland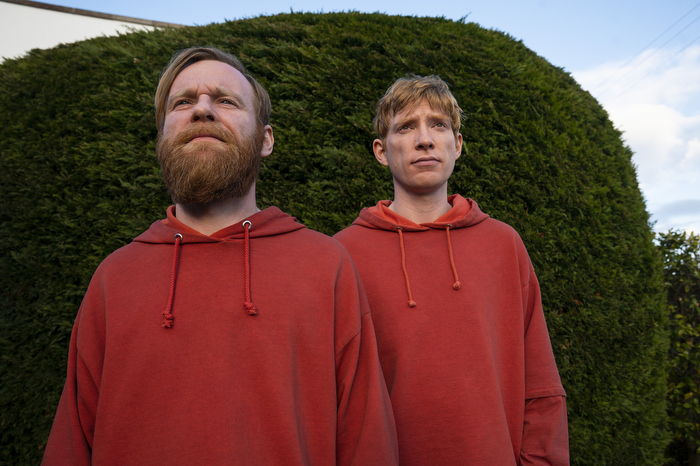 Created by: Brian Gleeson, Domhnall Gleeson, Michael Moloney

Cast: Brian Gleeson, Domhnall Gleeson, Sarah Greene, Pom Boyd

Genre: Comedy

Number of Seasons: 1

Rating: TV-MA
Upload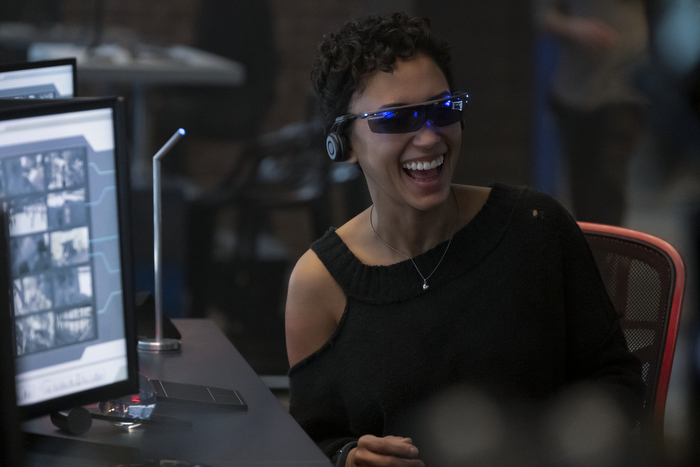 Created by: Greg Daniels

Cast: Robbie Amell, Allegra Edwards, Andy Allo, Kevin Bigley

Genre: Sci-Fi, Comedy

Number of Seasons: 1

Rating: TV-MA
Them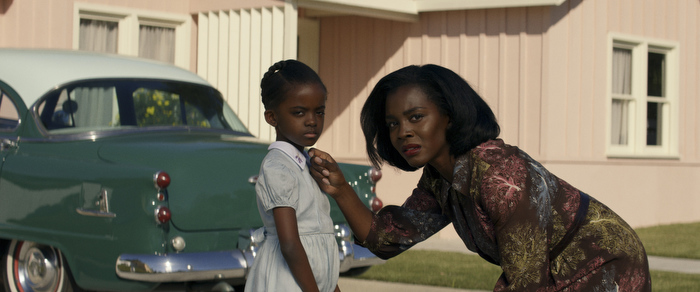 Bosch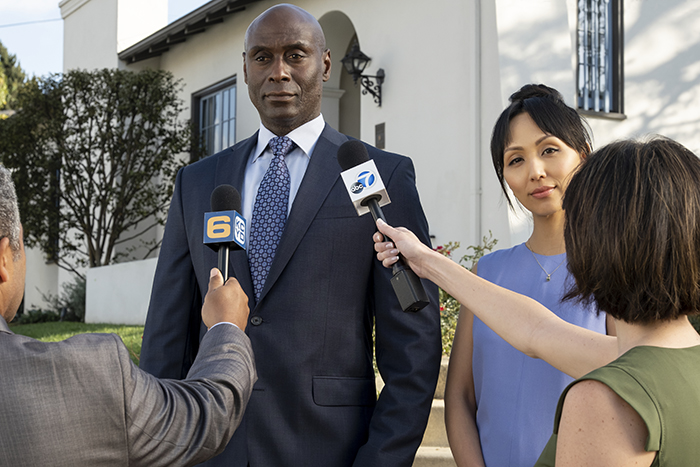 Created by: Michael Connelly

Cast: Titus Welliver, Jamie Hector, Lance Reddick, Amy Aquino, Madison Lintz

Genre: Crime, Drama

Number of Seasons: 6

Rating: TV-MA

Simply the best police procedural of the last decade, Bosch follows Los Angeles detective Harry Bosch (Titus Welliver ) as he chases child killers, hunts a psycho targeting Hollywood's elite, and attempts to find out who murdered his mother. The idea of a gruff cop haunted by personal demons and who smacks around suspects may be a tired trope, but that's only because shows stopped doing it well. Introducing those tried and true to a modern world where law enforcement is held accountable by the law, or at least brought to trial, new never before scenes dot the series and provide an opportunity for new psychological baggage, clever twists, and bad guys with more to say than just a clever one-liner. The genre of police-procedural is alive and well, and it's streaming on Prime.
ZeroZeroZero