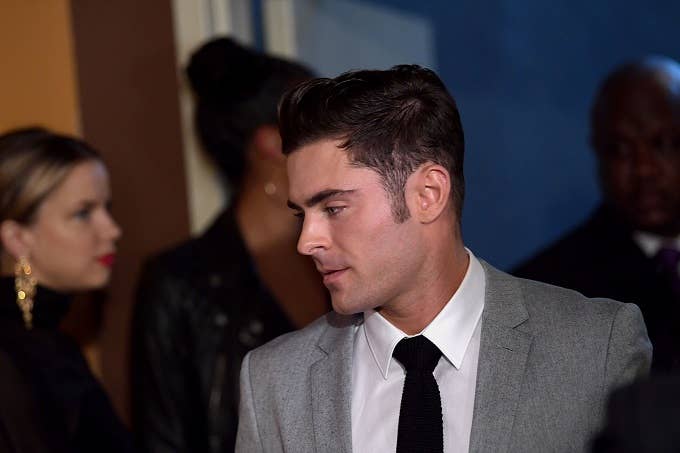 When you try and think of an actor to play notorious serial killer Ted Bundy, your mind probably doesn't jump to Zac Efron. However, you can't look at this first peek of Zac Efron as Bundy in the upcoming Bundy flick Extremely Wicked, Shockingly Evil and Vile and not think "Zac Efron." Barring some era-appropriate decor, Efron as Bundy doesn't really look any different than the actor looks in his everyday life. 
Sundance added the Joe Berlinger movie to its festival lineup, sharing the first official still from the film in the process. In the shot, Efron as Bundy can be seen wielding a large knife...to cut a young girl's birthday cake.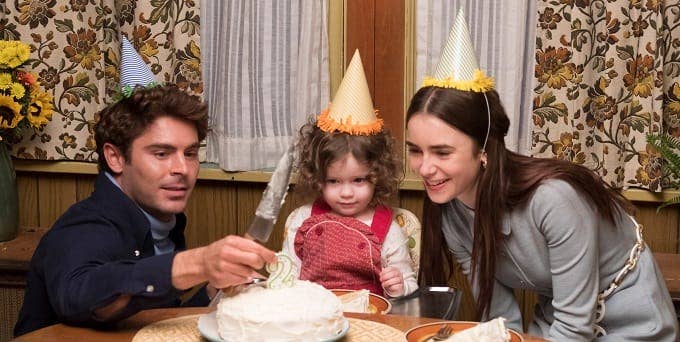 Extremely Wicked tells the Bundy story from the point-of-view of Elizabeth Kloepfer, the killer's long-term girlfriend before he was revealed to be an out-and-out monster. Casting Efron as Bundy in the Lily Collins-led movie is a spooky reminder that Bundy was considered charming and not unattractive by the people who knew him. In fact, when a Reddit poster asked other users what it was like to know a murderer, one user shared that his aunt had dated Bundy. And she didn't see any signs that would point toward him being a serial killer, rapist and necrophile. 
"Ted Bundy dated my aunt," user Strayphoenix6 wrote. "They dated for a few months and it just sort of fell apart. She said that he was one of the most polite, nicest people that she had ever met. Freaky as fuck."
It seems like Extremely Wicked will play with that unsettling feeling, as it follows a woman who had suspicions about Bundy well before the depths of his brand of evil were seen by the wider world. Efron has shared some behind-the-scenes shots that can't help but make a viewer uneasy, seeing as we know what everyone else around Efron doesn't. 
To celebrate the film's inclusion at Sundance, Efron also shared a shot that appears to show Bundy in court.