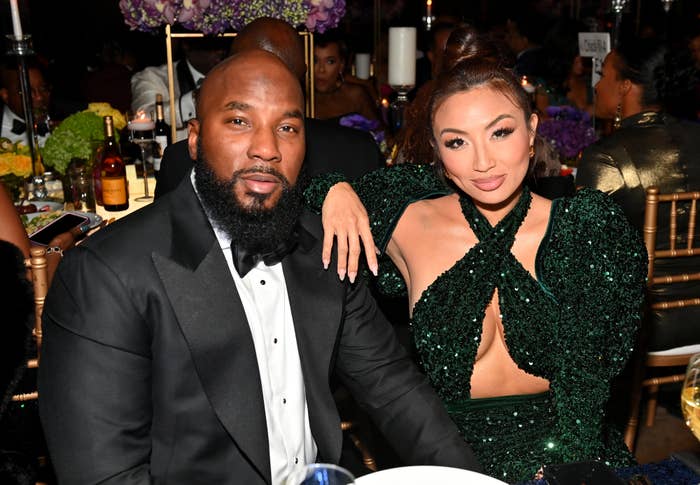 Jeezy and Jeannie Mai are allegedly still living together despite their divorce.
A source tells TMZ that the former couple are still under the same roof of their Georgia home while their divorce moves through the legal process. It has also been reported that Jeannie moved her brother and mother to the home.
Earlier this month, it was reported that Jeezy, 46, had filed for divorce from Mai, 44, after two and a half years of marriage, citing irreconcilable differences. Mai was reportedly blindsided by their split and the outlet says their current living situation is uncomfortable with all the "anxiety and tension" in the home.
The rapper and the former The Real co-host have been allegedly keeping their interactions to a minimum when they cross paths in the home. Despite the awkwardness, their priority remains on coparenting their one-year-old daughter, Monaco.
Mai and Jeezy made their relationship public in 2019 before becoming engaged the following year. They wed in an intimate ceremony held at their Atlanta home in 2021.
In conversation with Entertainment Tonight shortly after their wedding, Mai opened up about the couple's approach to married life. "And now being married, it's even more handled with such delicacy and such thoughtfulness, because we're in our 40s and we both grew up in households that weren't healthy marriages," she said at the time. "We have never seen what that looks like."