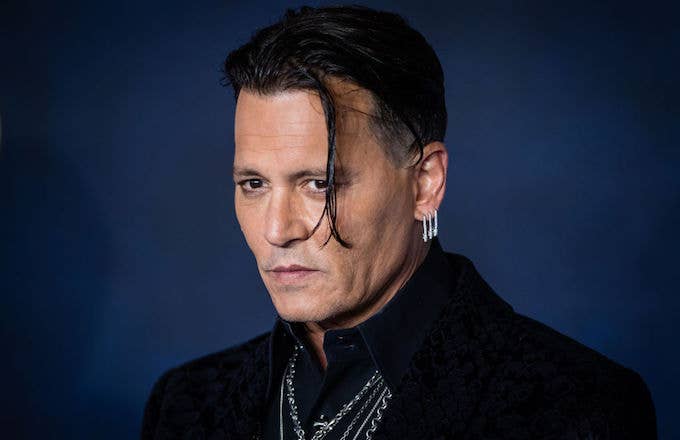 The once rumored Pirates of the Caribbean reboot is now officially underway, but Johnny Depp will reportedly play no part in it.
Based off an amusement park ride at Disneyland, the franchise kicked off in 2003 and became one of Disney's biggest properties, but it's now time to revamp the brand. 2017 brought movie No. 5, Pirates of the Caribbean: Dead Men Tell No Tales, after a six-year quiet period. Both it and its predecessor, On Stranger Tides, made modest money (for Pirates, anyway) in the U.S. and bucketloads abroad.
The next era is going to be penned byDeadpool writers Rhett Reese and Paul Wernick, a promising move for anyone worried about Disney maintaining the humor of the originals.
In a recent interview withThe Hollywood Reporter, Sean Bailey, president of production at Walt Disney Studios, was asked if Pirates can survive without its original star. "We want to bring in a new energy and vitality," Bailey replied, all but confirming Depp's absence.
Depp, of course, has been earning a string of bad press, including his abusive relationships, bankruptcy, allegedly attacking a coupleof crew members, etc. etc.
"I love the [Pirates] movies, but part of the reason Paul and Rhett are so interesting is that we want to give it a kick in the pants," Bailey said. "And that's what I've tasked them with."
Stuart Beattie, who wrote the first film, Pirates of the Caribbean: Curse of the Black Pearl, also seemed to confirm to the Daily Mail that Depp was out back in October. "I think he's had a great run. Obviously, he's made that character his own and it's become the character he's most famous for now," the screenwriter said.
Okay fair enough, but what about Orlando Bloom?