A24 has unveiled a teaser trailer for The Green Knight, one of the most anticipated films on its 2020 slate. 
The fantasy film, directed by David Lowry, is a retelling of the 14th century tale of Sir Gawain, a knight of King Arthur's Round Table who embarks on a mission to behead the Green Knight. Though the protagonist ultimately succeeds, the Green Knight survives and reminds Gawain that the terms of the challenge require him to receive a return blow one year and one day after the initial confrontation. Gawain spends the following year anticipating the duel, while attempting to prove his loyalty and courage to his family and the Kingdom.
Per A24's synopsis:
An epic fantasy adventure based on the timeless Arthurian legend, The Green Knight tells the story of Sir Gawain (Dev Patel), King Arthur's reckless and headstrong nephew, who embarks on a daring quest to confront the eponymous Green Knight, a gigantic emerald-skinned stranger and tester of men. Gawain contends with ghosts, giants, thieves and schemers in what becomes a deeper journey to define his character and prove his worth in the eyes of his family and kingdom by facing the ultimate challenger. From visionary filmmaker David Lowery comes a fresh and bold spin on a classic tale from the knights of the round table.
This isn't the first time Sir Gawain v. Green Knight has been adapted for the big screen. There was the 1973 flick Gawain and the Green Knight starring Murray Head, and 1984's Sword of the Valiant starring Sean Connery; both of those projects were directed by Stephen Weeks.
A24's The Green Knight stars Dev Patel as Gawain, as well as Alicia Vikander (Lady/Esel), Joel Edgerton (Lord), Barry Keoghan (Scavenger), Sean Harris (King Arthur), Kate Dickie (Queen), and Ralph Ineson as the eponymous knight. Lowery is producing the movie alongside Toby Halbrooks and James M. Johnston.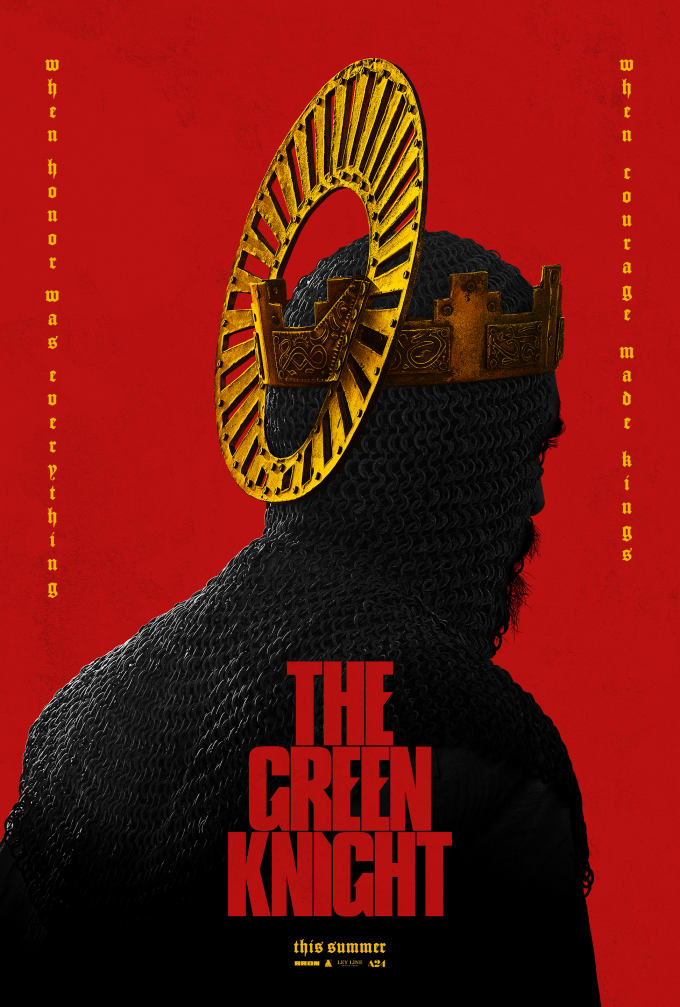 You can check out the film's first trailer above. The Green Knight is slated to hit U.S. theaters this summer.