London-based multi-disciplinary digital artist Thomas Webb is set to unveil his latest works this weekend in the somewhat contrasting surroundings of a Baroque 9th Century monastery in the Austrian countryside.
Showing as part of ARS Electronica, the renowned annual electronic arts festival in Linz, Austria, Webb's exhibition is presented in collaboration with Mercedes-Benz EQ.
A rising digital art star in the making, Webb first learned to express his creativity through code by hacking into computer games as a kid. At 13, he hacked his school's computer network. Then he learnt to program microprocessors: "that's when things went mad – I realised you could control almost anything electronic with a chip and three wires." 
Now, as Webb puts it, he "makes artworks using programmes, algorithms, real time data, AI – and then I try to show it to you in a way that you'd never know there was a computer involved".
As well as his artwork, Webb's multi-disciplinary approach has seen him give TED Talks on subjects such as ethical hacking and how artists of the future will think; collaborate with brands such as EQ – Electric Intelligence by Mercedes-Benz; and perform a series of unique, tech-inspired magic shows – including an appearance on America's Got Talent where he wowed the audience (and Simon Cowell et al) by hacking their phones live on-stage.
For this latest show, Webb is unveiling three new works: one piece consists of two of Webb's signature digital 'infinity mirrors' – bespoke LED panels displaying programmed artworks whilst giving the illusion of infinite depth – plus two hologram pieces that play with the language of futuristic advertising.
"These two pieces are holograms, where I'm trying to create what I think advertising of the future could or should look like. I recreated all of the elements I like about the Mercedes-Benz EQC [the EQC is the first Mercedes-Benz vehicle to be launched under the EQ brand], added in references to things that I like such as colours, materials, etc, and presented them in this retro-future way. I wanted to take the opportunity to make the whole thing hyper, just super in-your-face, to make people go 'woah – I've never seen that from Mercedes-Benz before'.
I thought that might be my mechanism for showing people how cool the car is, how all the things it does are so intelligent, by making it so visceral, visually – something you haven't seen before."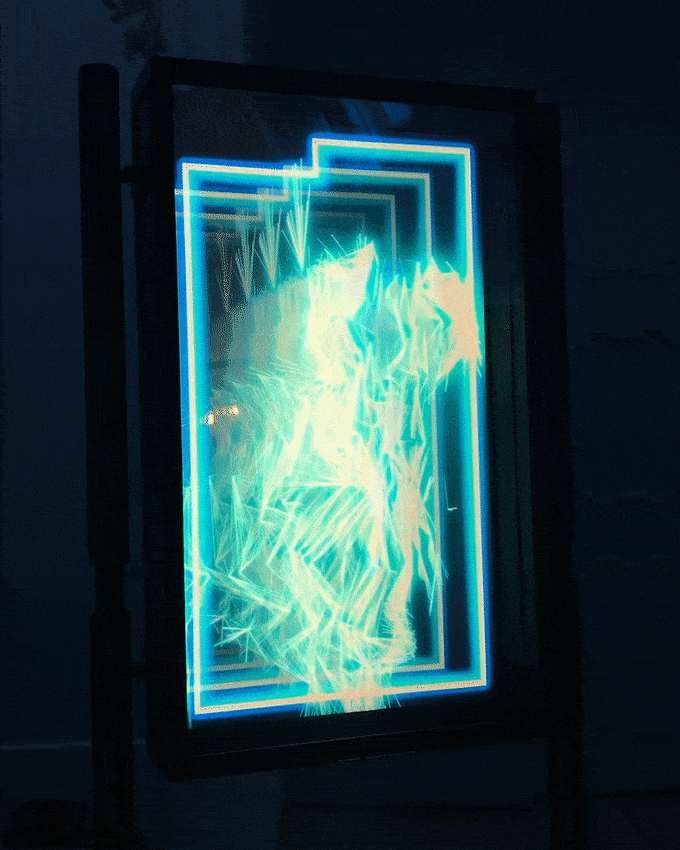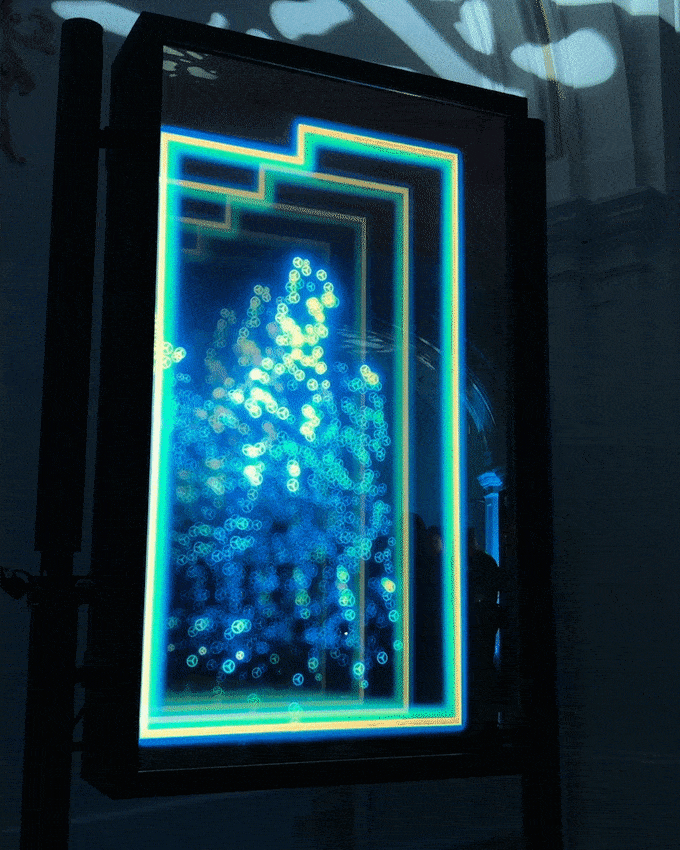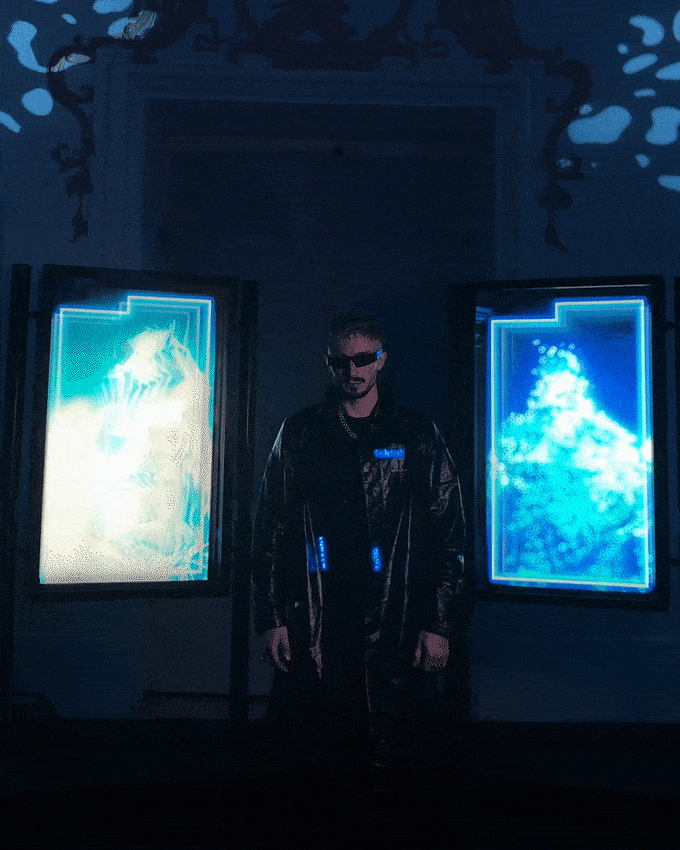 "This piece is two infinity mirrors and a depth camera. It's recreating your body in 3D. One mirror is showing thousands of particles being generated and warped around a 3D depth map of your body, the other is scanning over your body every couple of seconds. The idea is to show the contrast between the speed at which the human mind works compared with AI – the perception, observation, action process of the human brain takes 500 milliseconds, whereas a computer can do it in one millisecond. This is also why I think AI is something that can be used in so many applications."
To learn more about Mercedes-Benz EQ click here. 
[Mercedes-Benz EQC 400 4MATIC / Combined power consumption: 20.8–19.7 kWh/100 km / CO₂ Emissions combined: 0 g/km / mb4.me/nefz-electric]