A24 and DIRECTV Cinema have released the official trailer for Low Tide, a teenage crime drama written and directed by Kevin McMullin. 
The film centers on a group of boys who spend their nights breaking into New Jersey summer homes, stealing whatever valuables are available to fund typical leisure activities, like dates on the boardwalk or a meal at a burger joint. Their scheme takes a turn, however, when one of the boys named Alan (Keean Johnson) and his younger brother Peter (Jaeden Martell) find a bag of gold coins that could potentially change their lives. Tensions among the group begin to escalate as the brothers attempt to conceal their discovery from the group's "suspicious and violently unpredictable" leader Red (Alex Neustaedter).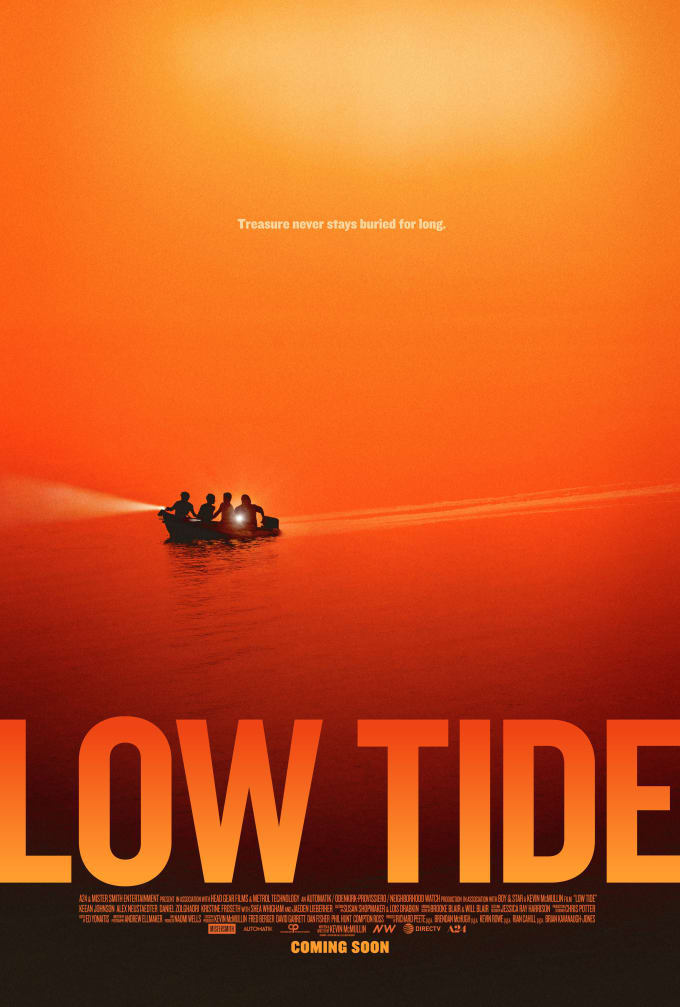 "Writing the script from the point of view of teenage characters, I was kind of going back in time myself. Plus, locations like Point Pleasant Beach have a real throwback, mom-and-pop store feel, and that helped inform the script's lack of modernity and the lack of a specific time period," McMullin, a New Jersey native, said. "We didn't have the budget to make it definitively a year like 1985 or 1991, but audiences get a general nostalgic taste when you simply remove a few things, like cell phones and contemporary pop music. And just in terms of conflict, it's fun to watch characters confronting each other and less fun to just hear phone conversations or see a bunch of texts. When I was writing it, that aspect of the story felt very pure."
Low Tide, which marks McMullin'sfeature film debut, stars Keean Johnson, Kristine Froseth, Alex Neustaedter, and Jaeden Martell. The rated-R flick will premiere exclusively on DIRECT TV on Sept. 5, and will hit select theaters Oct. 4.