Since his long-awaited Marvel Cinematic Universe debut in Captain America: Civil War this year, the hype for Spider-Man's first MCU-led movie keeps growing. The latest update has revealed the possible debut of a classic villain from his rogues gallery.
The new set photos, which were posted on Twitter, show what appears to be the villain Shocker. Whilst not the most recognised name in Peter Parker's colourful gallery of arch-nemesis he is a member of the more popular group of villains, the Sinister Six.
Spider-Man: Homecoming has already confirmed that Tinkerer and fellow Sinister Six member Vulture will be there to cause New York's favourite wall-crawler some aggravation and it appears that Shocker will be joining in the fun too. However neither Sony or Marvel Studios have confirmed, or denied, that Shocker will be appearing in the upcoming movie.
Shocker (AKA Herman Schultz) made his Marvel debut in The Amazing Spider-Man #46, March 1967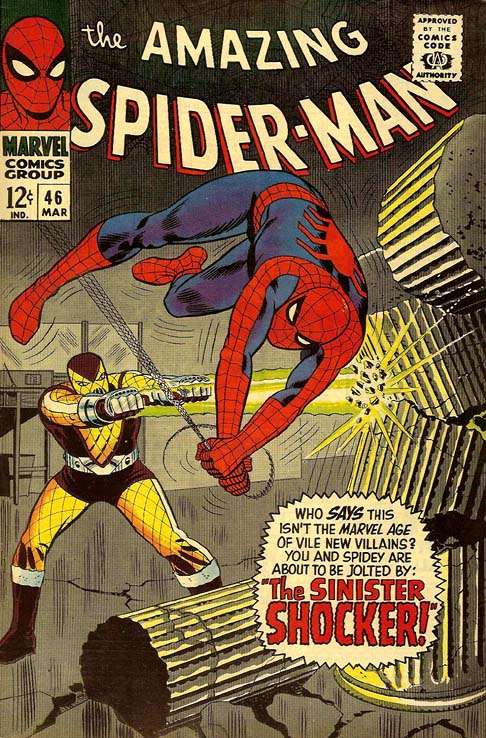 After making his MCU-debut this year Tom Holland is suiting back up as the iconic superhero and he'll be joined by an eclectic cast including: Zendaya (who is rumored to palying the role of Spidey's iconic love interest Mary Jane Watson), Donald Glover aka Childish Gambino, Michael Keaton, Hannibal Buress, Marisa Tomei and Robert Downey Jr. (who'll be returning as Tony Stark/Iron Man).
Spider-Man: Homecoming is expected to be released next year, June 7.