Not that you really need proof that Game of Thrones is absolutely massive rn, but here's Pornhub with some additional evidence. People are so sucked into what's going down in Westeros that they even stopped pleasuring themselves for a brief moment to watch the show's comeback episode. The porn site revealed that they had a 4% drop in traffic when the first episode of season six aired on HBO at the weekend. And it didn't go back up to normal levels for nearly another two hours — probably because nobody really felt horny after the premiere's shocking ending.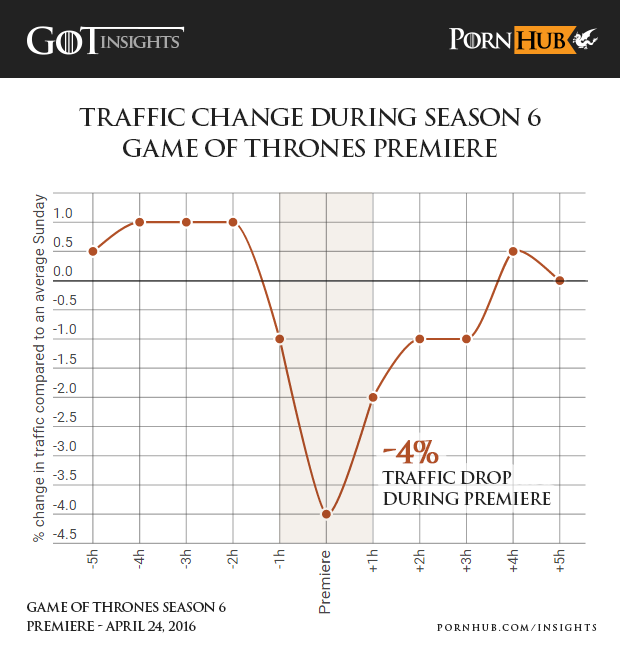 Here's the timeline of events.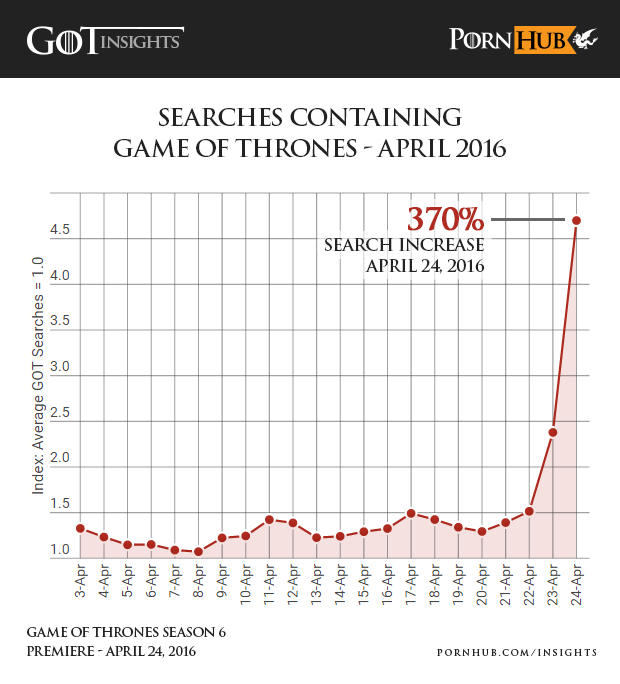 The new series has also caused a massive increase in people wanting to see porn parodies of the show.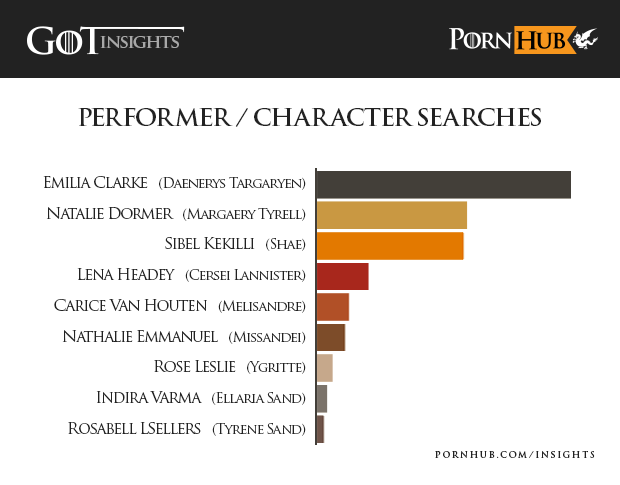 Pornhub also revealed the most searched for GoT actresses/characters, and it's no surprise who came out on top.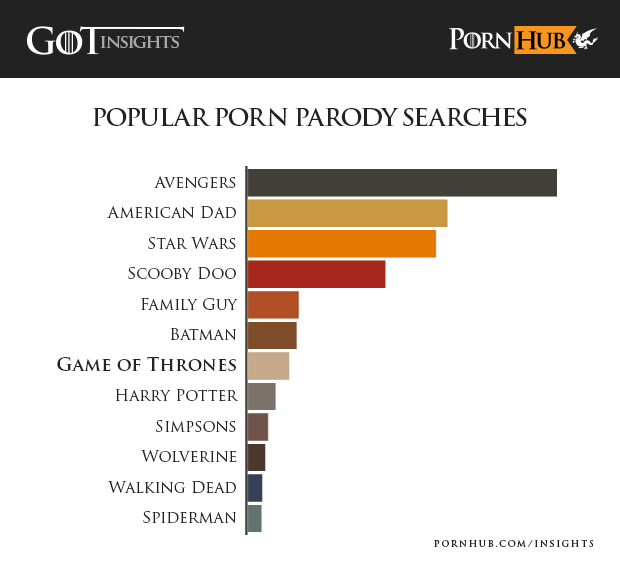 Still, GoT lags waaaaay behind 'The Avengers' in porn-searches though.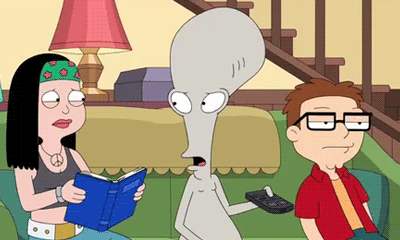 Who would have thought that so many people want to jerk off to 'American Dad'?
[via Pornhub]