SXSW is hands down usually the weirdest festival experience—the whole city of Austin is taken over by tech bros and "influencers," you'll more than likely run into someone you know, and celebrities are just roaming around in the open at already surreal events hosted by your "favorite" brands. But for me, this year's festivities took on a whole new weird level of celebrity sighting. 
While getting drinks at a hotel bar with a group of people, I got distracted from the conversation upon looking at a tall, handsomely scruffy dude who looked incredibly familiar. 
Was that Justin Bobby behind the bar? THE Justin Bobby of The Hills fame whom we recently profiled?! It seemed too weird to be true. It had to be an Austin Justin Bobby—a doppelgänger in the most extreme sense of the word. I polled the group at my table whose reality TV knowledge was too lacking to help me identify the hipster heartthrob. In true bootstrap journalistic fashion, I took a couple creep shots and sent them to Speidi profiler Andrew Gruttadaro and Associate Photo Editor​ Ariel LeBeau (who shot Justin Bobby) as well as to a couple of The Hills superfans I know. The results were a unanimous "yes."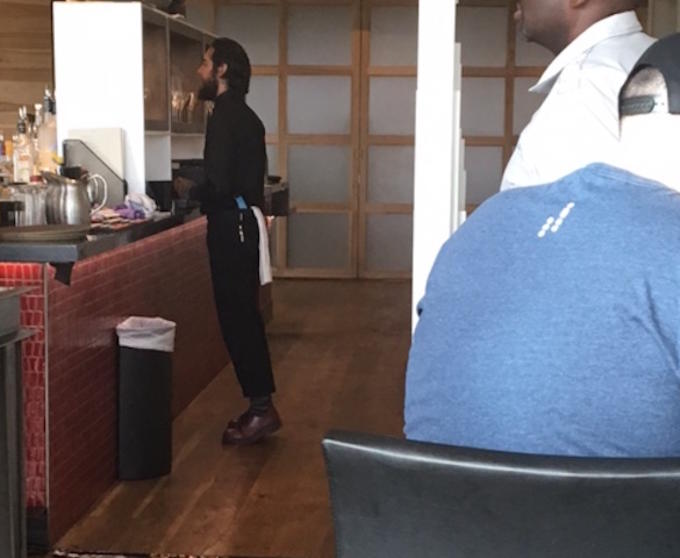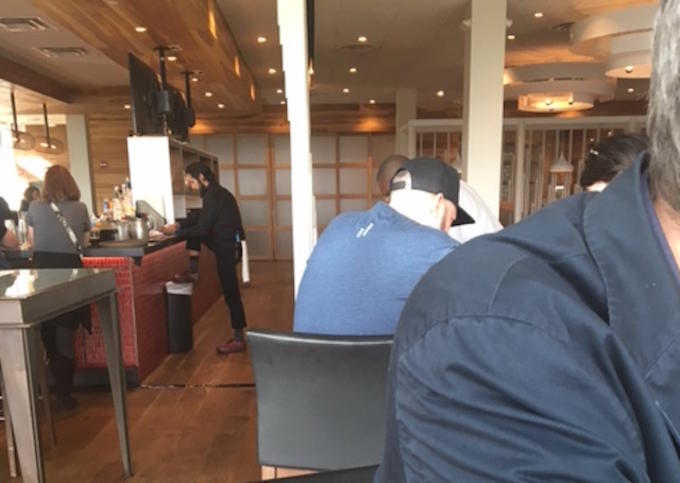 But I couldn't shake the weirdness of the whole situation. There was literally no way that it could be him. He was on TV! Why would he be working a shift in a hotel bar, even if his band was in Austin for the festival? 
With liquid courage provided through two glasses of wine, I went up to him as I was leaving and apologized for bothering him while he was working, but said that I was pretty sure my site had just written about him and his band. He gave me a completely blank look as I insisted he was who I thought he was. "A lot of people who have come in here today have thought I'm someone else." As he denied my claims, I was even more certain I was looking into the face of Justin Bobby. 
A couple days later, I asked Complex Movie Critic, Spencer Pratt about my encounter. 
I was at a bar yesterday in Austin because I've been drinking a lot. But, I'm pretty sure Justin Bobby was working at this restaurant. I don't know if you talk to him or know anything, but I went to talk to presumably Justin Bobby and he acted like he didn't know what I was talking about. I'm pretty sure he was lying. I was looking at pictures from the story we did and he had the same very distinctive rose tattoo on his hand. I'm pretty sure it was him and it was really weird.
No way. 

You don't think so?
No. He's made all of his money and has made hair care products. He is not working at a restaurant. I will put a serious bet on that. He is the smartest guy in the game. If it was, like no. I think he's jamming after your awesome article, with his band, I would think. Check his band schedule? I bet they are in Australia or something.
Spencer's doubts continued to color my own uncertainty. But that one huge detail kept coming back to me. That rose tattoo! When we shot him, that huge rose tattoo on his hand stood out to all of us. Austin Justin Bobby had that exact, same tattoo. So unless, he has an identical twin or has an insane Single White Female situation on his hands, it had to be him.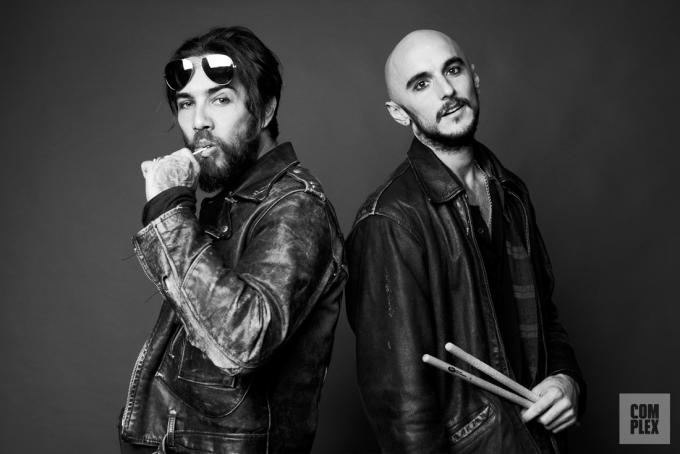 Things got even weirder when I found this tweet from someone who, too, was sure Justin Bobby was working at a restaurant in Austin. That was just one month ago. I couldn't find other tweets from other witnesses, though. Were @alizavig and I both delusional? Or did we both discover this unknown Hills scoop?
zander works at a restaurant in austin w/ justin bobby from the hills and i'm not sure what to do with this information

— scaredofthefeds (@alizavig) February 18, 2016
Unfortunately, Justin Bobby's not the easiest human to stalk on social media. His presence with BobbyrocK is light with their last tweet celebrating his birthday on March 11th. And their presence on Instagram is even more sporadic, with their last post 11 weeks ago, and their Facebook says they have no upcoming tour dates. And his personal social media presence is barely existent with solely an Instagram account with the last photo being from his shoot with us. The only helpful nugget of information was BobbyrocK's Twitter location: NYC/Austin. 
Two days later, I'll say I'm 80% sure that it was Justin Bobby languidly serving drinks to people (he didn't seem particularly invested in his job, which fair). So either it was an elaborate punking, a secret reality doc about his whereabouts or after having Spencer Pratt review movies for us, we at Complex Pop are now living in our own warped version of The Hills. 
To read more SXSW 2016 coverage, click here.