Rey has been added to the Star Wars Monopoly boardgame after toy manufacturers Hasbro originally omitted her.
Hasbro's reason for leaving Rey, who is played by Daisy Ridley in the film, was to 'avoid spoilers'; which is kind of an odd excuse, because without even giving away the plot (BTW if you haven't seen the film yet; it's time to get out from under your rock) she is obviously one of the central characters in the movie.
Do you get the feeling something's missing here?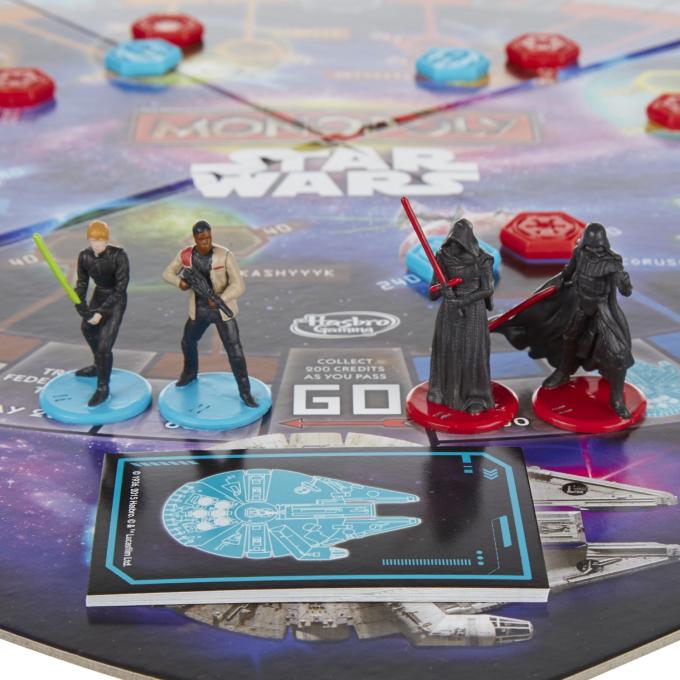 Instead The Force Awakens characters, Finn and Kylo Ren, were joined by classic Star Wars characters Luke Skywalker and Darth Vader. This prompted criticisms from fans on social media leading with the hashtag #WheresRey, due to the backlash Hasbro have decided to add Rey to the boardgame. However when she will be available is still unknown. 
Hasbro sent out a tweet to today confirming Rey's inclusion 
In a statement, Hasbro did point out that:
"The Star Wars: Monopoly game was released in September, months before the movie's release. Rey was not included to avoid revealing a key plot line that she takes on Kylo Ren and joins the Rebel Alliance." 
[Via The Verge]