Though Harrison Ford absolutely slayed in Star Wars: The Force Awakens as the inimitable Han Solo, the time to start having a real discussion about who exactly is going to play the legendary interstellar cowboy as a younger lad has most certainly come. In an alleged shortlist of actors that made Disney's first round of cuts obtained by Variety, the battle for the next Han Solo appears to be quite the contest.
After "seeing thousands of actors," Disney and/or Lucasfilm are confident that their current batch of candidates contains the eventual heir. Dave Franco, Miles Teller, Ansel Elgort, Jack Reynor, Scott Eastwood, Blake Jenner, Emory Cohen, and Logan Lerman are reportedly in the final running for Chewbacca's god-level accomplice.
The film, which doesn't land until 2018, is set to start shooting in January of next year. Though no single actor would appear to have any current advantage over the others, we should probably take a look at the face to the right of Seth Rogen in the Neighbors screengrab below: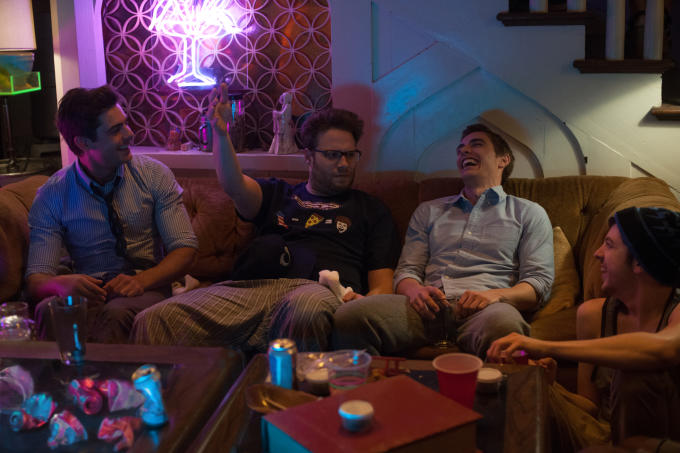 Is that Han Solo?