Good news, Daredevil fans. It looks like Season 2 of the Netflix original series about the blind Marvel superhero will arrive much earlier than expected. 
As Comicbook.com points out, the latest print edition of Entertainment Weekly makes reference to Season 2 dropping in March of 2016 (although Netflix and Marvel have yet to confirm anything). 
Here's the page from the magazine: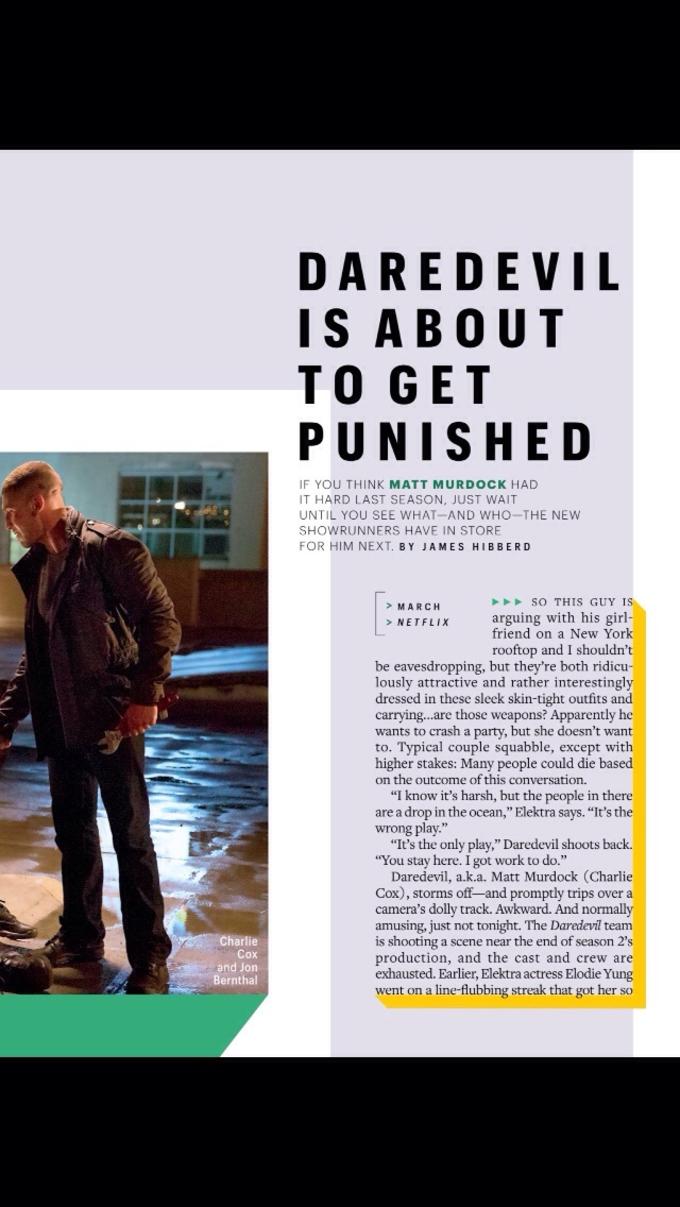 This is also great news for fans of another classic Marvel character, the antihero vigilante Frank Castle a.k.a. The Punisher. Jon Bernthal, who played Shane on The Walking Dead, is set to appear as The Punisher in the upcoming season.
Daredevil was the first of three Marvel original series Netflix is producing. Jessica Jones premiered in November, and the upcoming Luke Cage series is expected to come out in late 2016.