Kylie Jenner is breaking her silence on her favorite social media site, Snapchat to talk about her split with Tyga. She wrote, "everyone needs to chill" while laying down next to a person who certainly appears to be Tyga. Both faces aren't shown in the image, but you can clearly see Tyga's tattoo. She had been Snapchatting little videos with cryptic lyrics, but finally wanted to put the breakup news to rest. 
TMZ reported that Kylie broke up with Tyga on Thursday (same day as his birthday) and she was seen leaving a club on the Sunset Strip with rapper A$AP Rocky. Jenner was seen climbing into Rocky's SUV just hours after news broke about her breakup. But according to Jenner's Snapchat, she and Tyga seem to be rekindling their flame.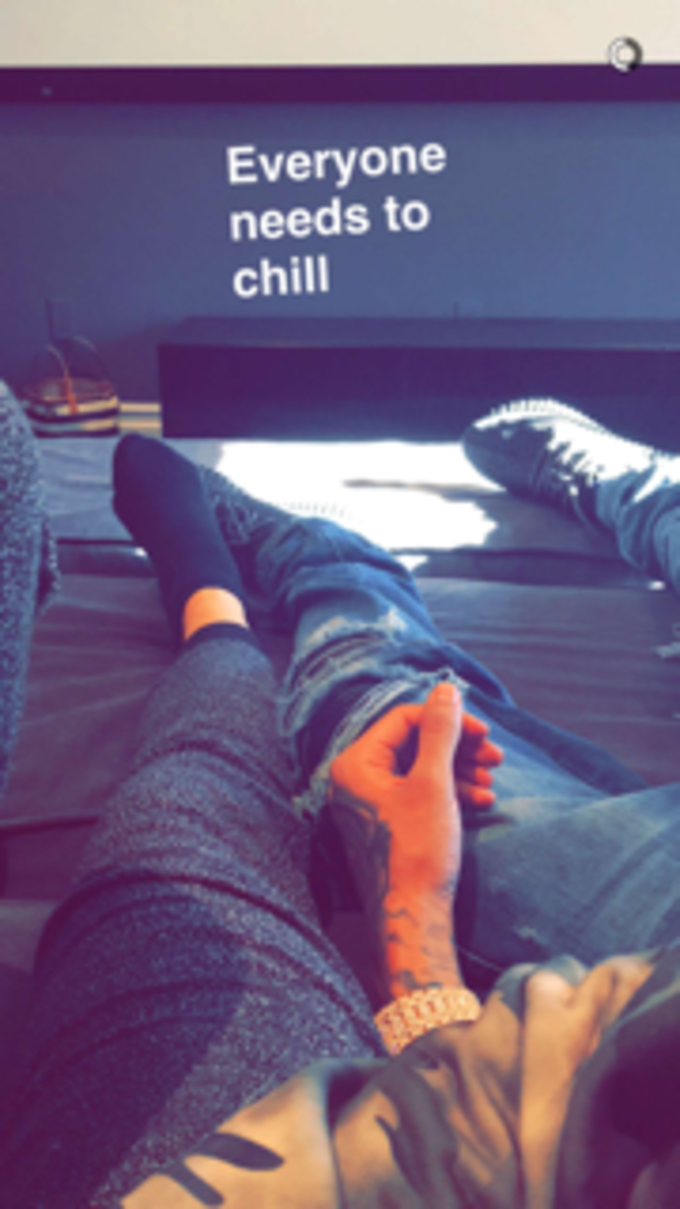 Maybe true love exists after all?