The Black Panther standalone film won't hit theaters until 2017, but we're already getting an early (and unauthorized) look at the Panther in action via a leaked photo from the set of Marvel's Captain America: Civil War. 
We think it shows Chadwick Boseman, who's playing the Wakandan ruler T'Challa in the films, suited up — but who knows with the mask. 
It seems to be in line with the designs we saw a while back (via Collider).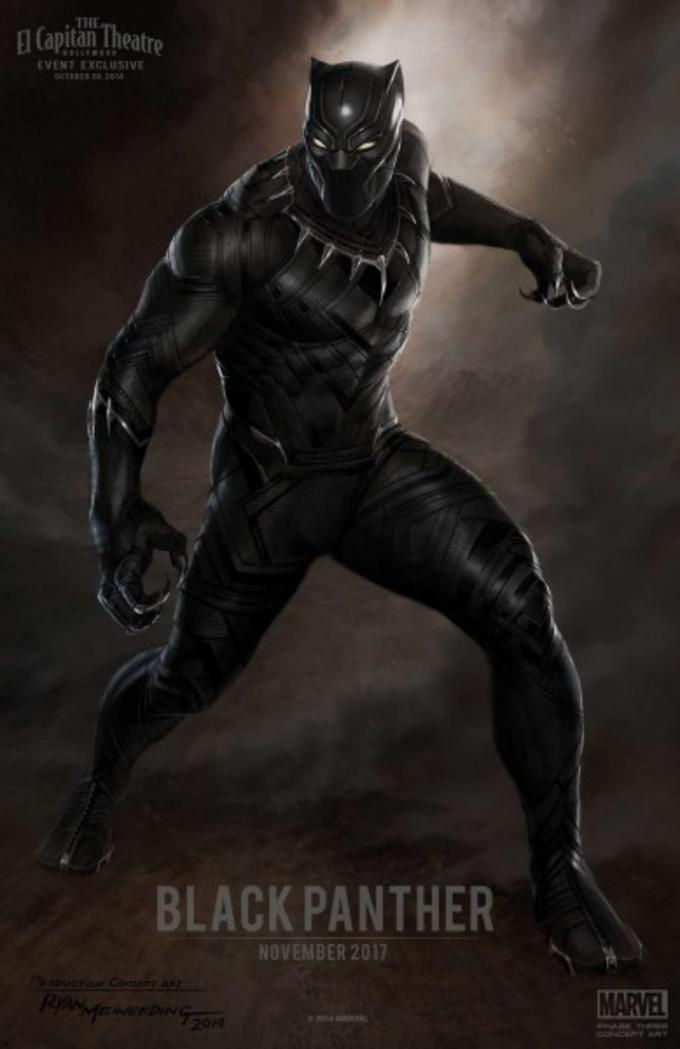 And if you need a Boseman refresher, he's the talented actor you may remember from roles as James Brown and Jackie Robinson in Get on Up and 42. The man plays icons, 'nuff said. 
Zxc2xhczpVutI64Dv-2C0uVr5tkAfrUD