WTF, NSFW, jegging, photobomb, macaron, meme, clickbait, emoji, and others have finally graduated from theoretical to actual thanks to Merriam-Webster. Citing a "growth spurt," Merriam-Webster released a statement confirming 1,700 new entries and highlighting a selection of the new inclusions. Additionally, existing words have been updated to include more than 700 "new senses."
The definitions associated with these 'new words' are as humorously detailed as you might expect, with Oprah making a brief cameo in the definition for 'photobomb':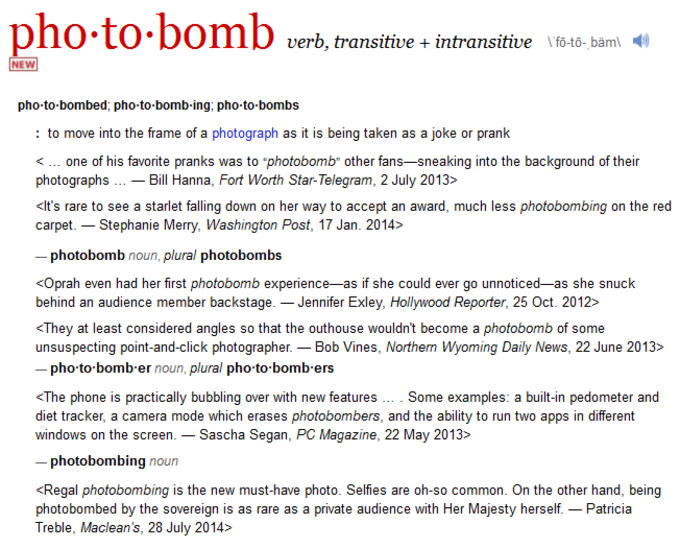 Sadly, Marc Maron's influence on the abbreviation 'WTF' is left entirely ignored: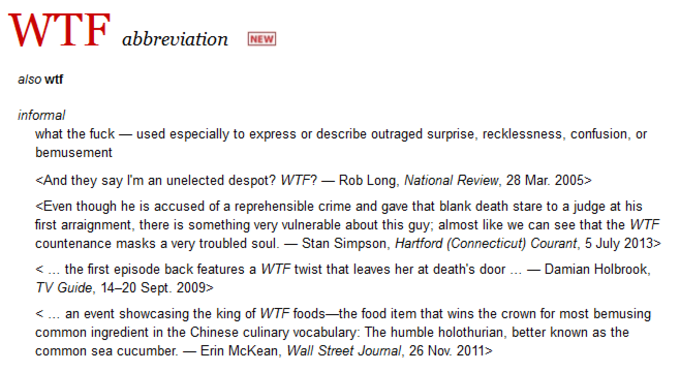 As you can see, the internet has successfully engulfed practically every aspect of the human experience — excluding, of course, our reliance on a centuries-old institution to let us know when it's okay to consider a word a word.
8yM2E1dDp7vfyR_UDA9bIhR5r1r_O2KI