A man got his erect dick into a tape roll, but then he could not get it off (or get off because, he admitted that his dick was too painful and swollen to touch because his makeshift cockring was too tight). So, knowing 4chan to be full of dicks, he went 4chan's /b/ for advice on how to get the roll off of his painful boner.
First, things first, why a tape roll, bro?
I put it on when I was bored and a girl started sending pictues of her feet
What day did you first notice the symptoms? Can you write on a piece of paper? Obviously you're near a desk!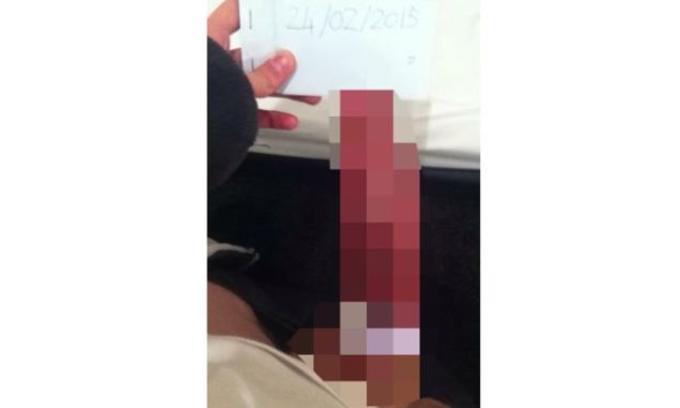 How long has it been in a solid state?
I've had it for about 20 minutes +

WTF DO I DO?
Hmmm, that sure is a pickle. What about running cold water over it?
That caused the tape ring to contract further.

 
Hmmm, (actual advice) "chop off weenor?"
Hello?
Bro?
It's March, bro. Still have a peen?