1.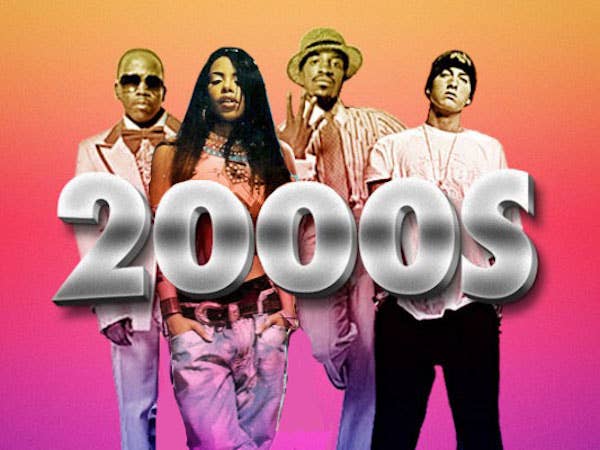 2.
Destiny's Child - "Say My Name"
Reached No. 1: March 18, 2000
Weeks at No. 1: Three
While Destiny's Child is obviously remembered fondly, they were far from a perfect group. Not all their tracks were keepers ( remember "Cater 2 U?") but having said that, "Say My Name" is a timeless classic.
One needs only to look at the sheer amount of versions and remixes it spawned to realize the cultural impact of "Say My Name"—one of the most recent references is James Fauntleroy singing the chorus on Drake's half throwaway/half amazing track "Girls Love Beyoncé," not to mention that Cyril Hahn chopped and screwed remix that made everyone lose their mind a while back. No matter what version you're listening to, "Say My Name" is a classic.
3.
Vertical Horizon - "Everything You Want"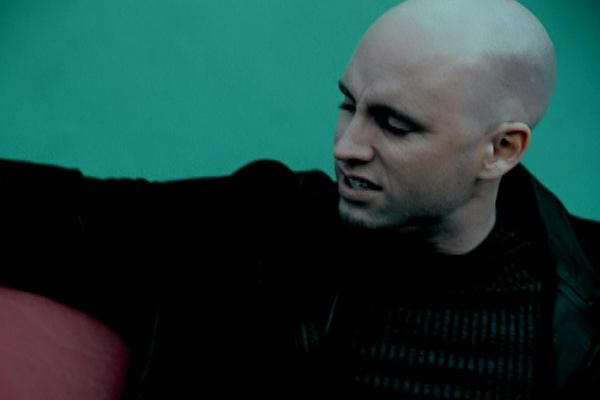 Reached No. 1: July 15, 2000
Weeks at No. 1: One
The late '90s and the early '00s was a unrivaled time for R&B reaching the mainstream, but alternative rock also thrived like never before. True, this era is responsible for Limp Bizkit and Nickelback, but the turn of the millennium also gave us The Strokes and Kings of Leon.
All bias aside, Vertical Horizon's "Everything You Want" is incredibly catchy alt-rock/pop song that is almost impossible to get out of your head. In the grand tradition of pop songs having sinister subtexts, "Everything You Want" is about a guy complaining about rejection in a creepy "friend zoned" way.
But there's still something about that hook that carried this track to the top, and the video is an incredible 2000s time capsule.
4.
Aaliyah - "Try Again"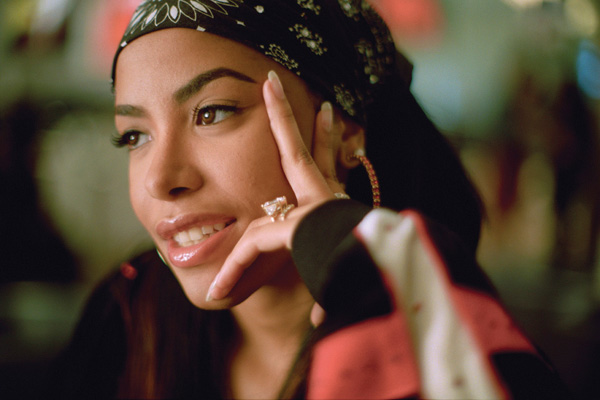 Reached No. 1: June 17, 2000
Weeks at No. 1: One
"Try Again" was not only a chart topper that didn't suck, it also deserves a spot among Aaliyah's best tracks. "Try Again" sparked a sound that would be endlessly imitated for the next decade. With Timbaland on production—who at that time was breaking new ground in combining electronic music and hip-hop—they paired an acid house synth line with Aaliyah's smooth vocals and created a pop smash. It was her biggest mainstream success, as "Try Again" was Aaliyah's first and only chart-topper on Billboard's Hot 100 list.
We should also mention that "Try Again" was off the soundtrack for Romeo Must Die, an updated Romeo and Juliet action movie starring Jet Li and Aaliyah which has a generous 33% on Rotten Tomatoes. Watch the video to see them in action and get some peak 2000s fashion tips, chain belts and all.
5.
Janet Jackson - "Doesn't Really Matter"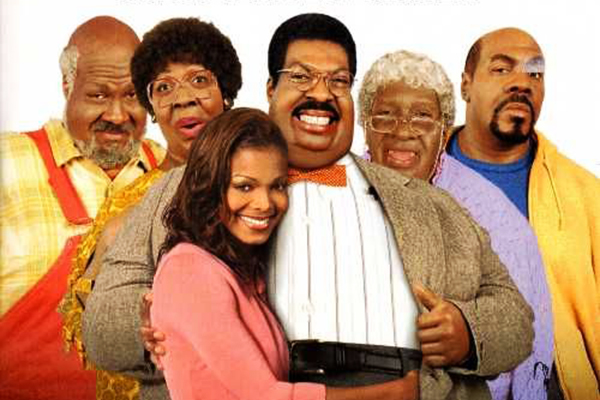 Reached No. 1: August 26, 2000
Weeks at No. 1: Three
While few people remember the unfortunate event that was The Nutty Professor II: The Klumps, let alone what was on the soundtrack, this hook will always be remembered as one of pop's best. Like the aforementioned Aaliyah track, "Doesn't Really Matter" takes a lot of elements from electronic music and hip-hop and merges them into one melting pot of great pop music.
The video also takes the track and brings it up a notch as only a Jackson could, paving the way for crazy CGI/3D videos that dominated this MTV decade. It cost just over $2.5 million to make, one of the most expensive music videos of all time.
Also, Janet Jackson had a starring role in The Nutty Professor II: The Klumps—she plays Denise, a brilliant scientist and Sherman Klump's love interest.
6.
Outkast - "Ms. Jackson"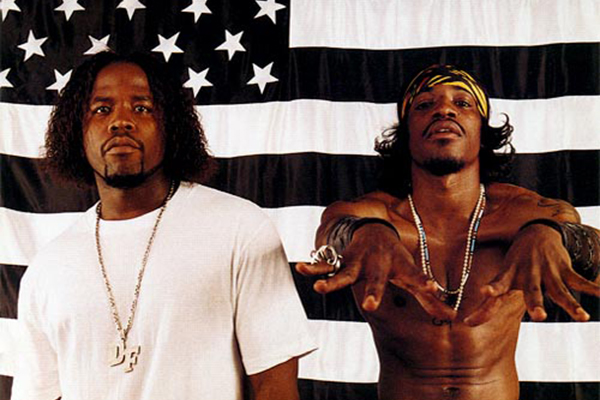 Reached No. 1: February 17, 2001
Weeks at No. 1: One
Although it's an obvious classic now, "Ms. Jackson" is arguably the track that propelled the underground kings of Atlanta onto the global stage. The second single off of the masterful Stankonia, "Ms. Jackson" won a Grammy in 2002 for Best Group Rap Performance and it's been in rotation ever since; people pride themselves on knowing every single word to this song. Apparently "Ms. Jackson" was originally written as an acoustic track—which thank Basedgod didn't stick, because that guy at the party with a guitar would have played it four times by now.
What's best about "Ms. Jackson" is it's sweet earnestness. The song is about the pair's relationships with mothers; their own mothers and the mothers of their children, and Big Boi and André say some pretty deep things about the transience of relationships that are worth listening to twice.
7.
Joe ft. Mystikal - "Stutter"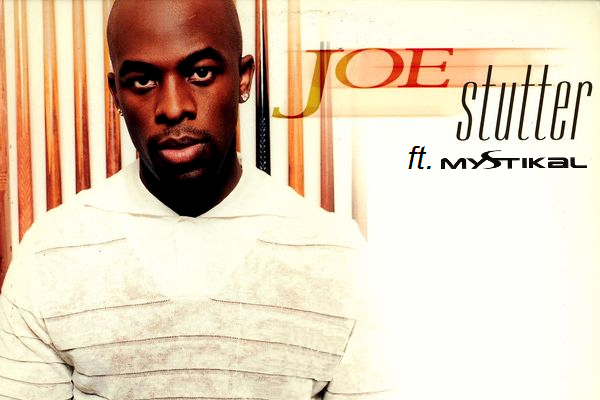 Reached No. 1: February 24, 2001
Weeks at No. 1: Four
It takes talent to rap over a Pharcyde song and not make it sound like a corny cover version, but Joe and Mystikal nailed it. Though the version with Mystikal is a remix of Joe's original, the addition of rap and that Pharcyde beat takes Joe to a whole new level, not to mention the vocal hook being chopped until is literally stutters. Definitely a high point.
The video is worth a look too—it has evil twins, road rage, and infidelity; all the necessary components of a good video."Stutter" was also featured on the soundtrack Double Take an Eddie Griffin/Orlando Jones disaster about double-crossing twins, because you know how those darn twins love to double-cross.
8.
Janet Jackson - "All For You"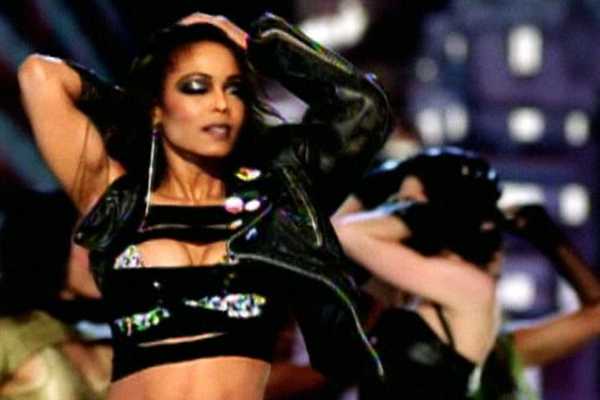 Reached No. 1: April 14, 2000
Weeks at No. 1: Seven
For a time in the 2000s, Janet Jackson really knocked out classic after classic. If you were too young to really understand why Janet Jackson was such a big deal, then this song is for you. "All For You" really solidified her place as pop royalty.
The intro is a perfect wash of layered, high-pitched vocals that wouldn't sound out of place on a SoundCloud stream in 2015. Then it suddenly cuts to a perfectly danceable disco sample and one of the catchiest choruses Janet ever wrote. If the video doesn't make you want to turn every late night subway trip with your friends into choreographed gold, then you probably need new friends.
9.
Usher - "U Remind Me"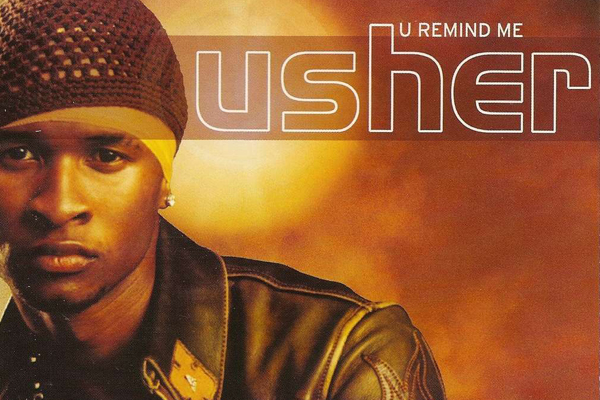 Reached No. 1: July 7, 2001
Weeks at No. 1: Four
"U Remind Me" is Usher at his smooth, slinky best. The song's narrative starts with Usher in a conversational croon, telling his current lovers about his ex-girlfriend and the betrayals and heartbreak he endured—but in a incredibly upbeat and danceable way.
It's an enduring example of narrative songwriting, a great story with a solid video to go with it. How many movies stole the scene of Usher dancing in the rainy streets? Too many to count, though most imitators left out the sideways baseball cap. Bonus trivia: don't miss Chilli of TLC fame posing as his girl at the end of the video.
10.
Alicia Keys - "Fallin'"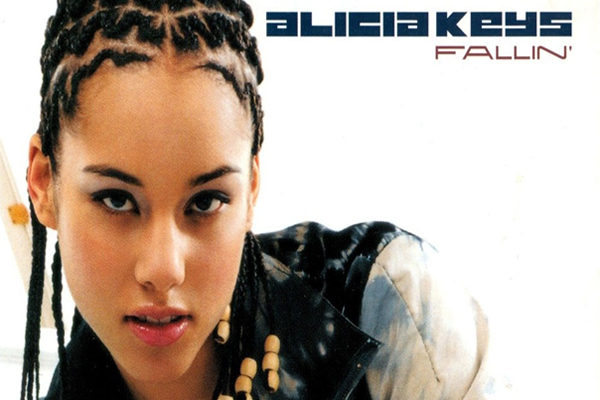 Reached No. 1: August 18, 2001
Weeks at No. 1: Six
"Fallin'" hits you right in the feels. Even if you're not an Alicia Keys fan, you can recognize that this is the work of a talented songwriter. It swept 2002, winning three Grammys, an MTV VMA, and was the 29th most successful song of the 2000s on the Billboard Hot 100 Songs of the Decade.
With a mix of blues and gospel influences—and Keys' staggering vocal ability—"Fallin'" was a phenomenal debut single. It introduced Alicia Keys to the world, but "Fallin" also introduced a whole generation of young people to the piano as a standalone instrument. The recitals were lit that winter.
11.
Eminem - "Lose Yourself"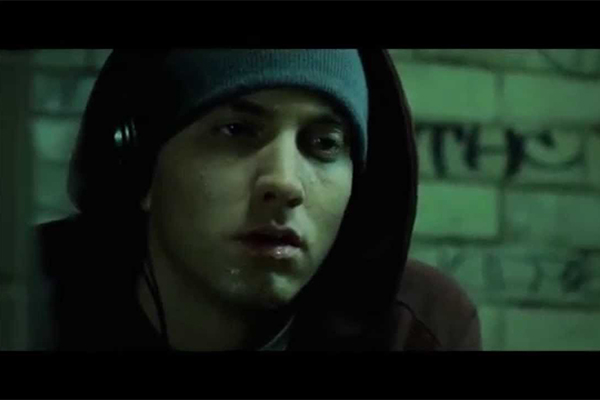 Reached No. 1: November 9, 2002
Weeks at No. 1: 12
"Lose Yourself" is one of those tracks that causes pandemonium when it comes on at any public function: half the bros in attendance will fall over themselves trying to rap along. Take that as you will. Regardless, it's a classic Eminem song and arguably the biggest of his career. It's also his most inspirational song, a rarity coming from a rapper that usually swings between goofy and unflinchingly dark and violent.
The beat is tough, but it's the hook that makes it, bringing the otherwise gritty song into motivational territory. But if you're not looking for adrenaline, dive into the internet's favorite lyric ("mom's spaghetti"), which spawned a multitude of memes and parodies.
12.
Beyoncé & Jay Z - "Crazy in Love"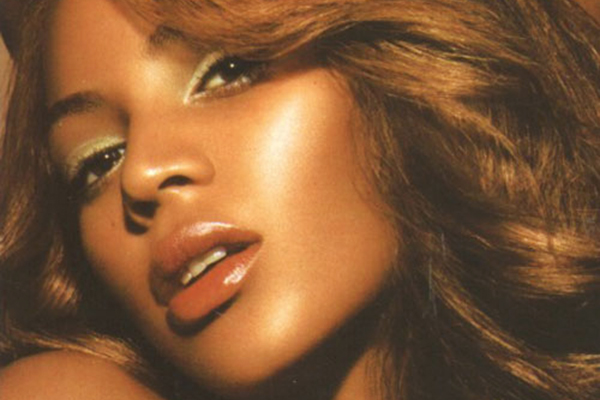 Reached No. 1: July 12, 2003
Weeks at No. 1: Eight
It's not the first Bey and Jay collab (that honor goes to "Bonnie and Clyde"), but it's definitely one of the best collaborations the couple has produced, and it's certainly the most well known—go to any wedding reception and they'll be bumping "Crazy in Love" once the night starts getting a little loose.
Beyoncé's output has been consistently amazing, but Jay Z holds his own here, too. Also the video was insanely iconic; together they revived what was an ailing fur industry, made you want blow up a car, and exemplified #relationshipgoals before that was even a thing.
13.
Kanye West - "Gold Digger"
Reached No. 1: September 17, 2005
Weeks at No. 1: Ten
Kanye West is one of those artists where it's hard to really decide what his biggest song is—there are just so many classics. But "Gold Digger" was an undeniable pop smash. There are few songs that can capture a room's attention with just four words: an empty dance floor will fill before Jamie Foxx can even finish saying "she take my money." Even the "Kanye West is an idiot" haters put aside their differences for this one.
This song broke lots of records (most digital downloads in a week, fastest selling digital download), and even though those records have since been broken, "Gold Digger" holds a top spot in music history—and Kanye knows it, recently performing a verse from the song for his faux American Idol audition.
14.
Juvenile ft. Soulja Slim - "Slow Motion"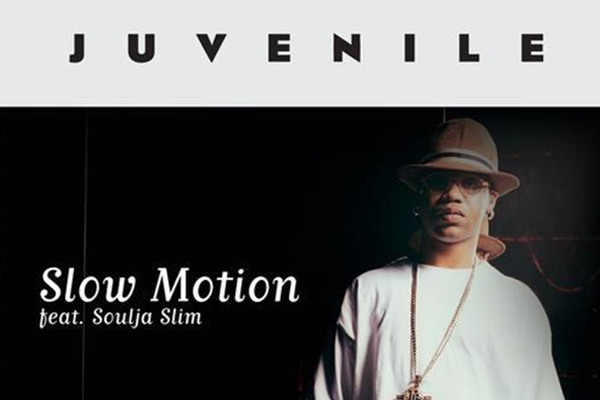 Reached No. 1: August 7, 2004
Weeks at No. 1: Two
This song is all about Dani Kartel's beat. It's slow, heavy and yet still manages to be incredibly danceable. "Slow Motion" combines casual slide guitar riffs with rolling beats that have a kind of early moombahton feel to it. Juvenile's lyrics add a lot to the relaxed, repetitive vibe, giving the track an increased roll and flow.
"Slow Motion" is one of those songs you can happily sing-a-long to upon first listen but I guarantee it's going to be stuck in your head for days. "UH, I like it like that..."
15.
Justin Timberlake ft. T.I. - "My Love"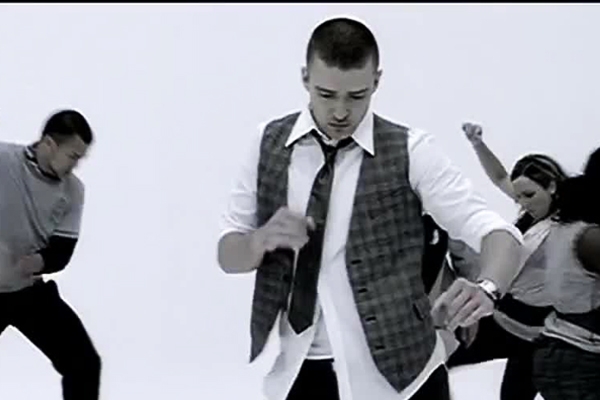 Reached No. 1: November 11, 2006
Weeks at No. 1: Two
Through the passage of time, "My Love" got obscured by the more famous release "Sexy Back," that dropped soon after. But where "Sexy Back" has fallen in terms of overexposure to almost everyone on the planet, "My Love" has always thrived, gaining a cult following in the process.
The beat is timeless—it sounds like something that the Night Slugs generation of producers are putting out right now, and Timberlake's vocals are classically sleek. "My Love" finds both Timbaland and Timberlake in their heyday. Back in the early 2000s, anything they touched turned to gold. It's arguably the best song off of FutureSex/LoveSounds, and "My Love" also contains one of the best T.I. verses of all time, just as the Atlanta rapper was reaching new heights with his own popularity.
16.
Outkast - "Hey Ya"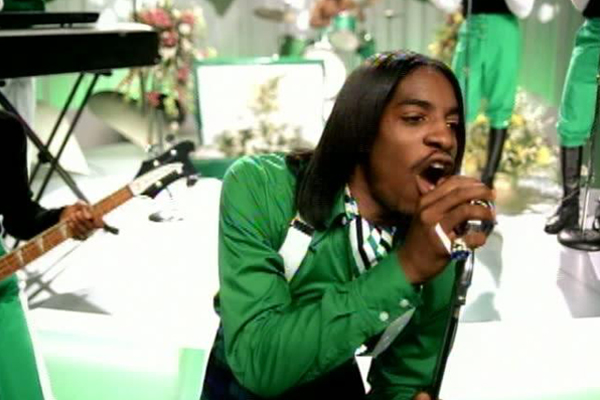 Reached No. 1: December 13, 2003
Weeks at No. 1: Nine
It's weird to think that "Hey Ya" is over 12 years old. Because it doesn't feel that way—it's one of the happiest, most upbeat, timeless songs of all time. The video for "Hey Ya" plays on this notion; a retro video, classically set like any Beatles-era footage, plays out in front of teeming crowds of screaming tweens. "Hey Ya" would have been a classic no matter when it was released.
Although it's basically a Andre 3000 single from the Love Below/Speakerboxxx album, this will forever be known as one of Outkast's most memorable tracks. It takes a certain level of songwriting to singlehandedly revitalize Polaroid camera sales—all those Urban Outfitters Polaroids can be blamed on/attributed to "Hey Ya."