1.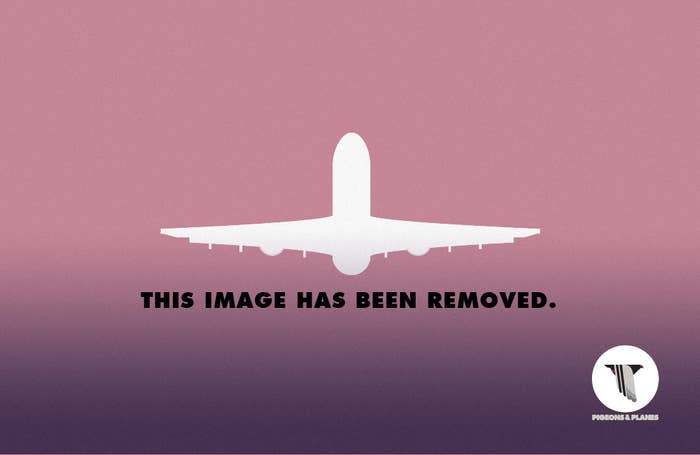 5 On It is a feature that looks at five of the best under-the-radar rap findings from the past week, highlighting new or recently discovered artists, or interesting obscurities.
---
3. UGLYFRANK – "LEFTOVA"
Very good rapping + great sampling = recipe for rap nerd enjoyment.
Re-interpreting a sample of Jay Z's "N*gga What N*gga Who" (a song whose very imprint on my memory sent me down a wormhole of seeking out every Jay Z/Timbaland collaboration and tweeting things like this), producer Khris P provides a cleverly updated backdrop to fellow ILLFIGHTYOU crew-mate UGLYFRANK's sharp, impressively stacked syllables. It's enough to make you dive back into the Tacoma, Washington collective's world and see what you've been missing (if indeed you're like me and have been missing something).
Another impressive young technician to add to the "YRWRWBHFHVY" (or "Young Rapper Who Raps Well But Hasn't Found His Voice Yet").
Also check out UGLYFRANK's impressive rapping on his recent BOBBY HILL EP.
---
7. Jalal Salaam – "Holla"
There's a soft spot in my heart for the world-weary super-scientifical mysticism of a certain segment of late 90s/early 2000s rap–it would come to be lumped in (rather derogatorily) with the rest of conscious rap. At their best, conscious rap's practitioners were able to tease a spiritual worldview from observations, adding a layer of feeling–of larger purpose–to music that could often feel preachy or pedantic. Most recently, Jay Electronica has seemed the only rapper capable of carrying this mantle without every appearing too deeply invested in any one thought: He dots punchlines and witticisms with layered critiques and spiritual musings, sprouted from conscious rap's most promising seeds while rarely succumbing to its pratfalls.
New York rapper Jalal Salaam channels this particular strain of conscious rap into something low key and enjoyable. With its charmingly simple, memorable hook, "Holla" feels like it could fit perfectly on a Lyricist Lounge compilation without being purely derivative, a student steeped in a certain sound and mind state perfectly reproducing lessons learned. Shout out to 2014's best (and possibly only?) lyric about chess in a rap song so far.
---
10. Your Old Droog (Y.O.D.) – "Nutty Bars"
In advance: I have no idea who Your Old Droog is. I know he is a rapper. I don't know his real name. I don't know where he's actually from. I know he's got an impressive flow and vocabulary. I know he immediately reminded me of a combination of Nas and Roc Marciano–in cadence, in word selection, in controlled, but enjoyable monotone.
And I listened again and again the first time I came across "Nutty Bars." All I could hear was Nas, pitched down.
Perhaps I'm paranoid, conditioned for surprise rappers from a near half-decade of artists who use mystery as the end-all-be-all promotional tool. Perhaps we've been graced with another classicist talent who channels the old guard with scarily familiar virtuosity. Perhaps I'm sprinting off the deep end.
No matter the case, Your Old Droog's "Nutty Bars" is an excellent rapping showcase, a return to New York's hardcore heyday that manages to avoid tired nostalgia through quality (the Roc Marciano special).
If there are any NSA-level Internet sleuths out there reading this article, please get on the hunt and find out what's going on here.
---
13. Chris Crack – "That Sick" (Prod. TREE)
On occasion, one encounters a rapper whose name alone inspires the intentional turning of a blind eye and even a bit of laughter. Think of the first time you heard "Young Thug" and thought "what stereotypical-rap-name-generator was that guy using?"
I read the name Chris Crack and didn't expect much. I pressed play because I saw the song was produced by should-be Chicago mainstay TREE and found myself more than pleasantly surprised.
Chris Crack (whose name has since grown on me, perhaps since I realized he could rap his ass off) dips a toe in the South's waters while still flexing some of Chicago's current fixations, all while maintaining the unique energy of his voice. "That Sick" is an excellent indicator of his promising talent, a stream of consciousness verse that weaves through Chris' birthplace, aspirations, and observations. It's another entertaining entry in Chicago's hydra-like rap scene.
---
16. aywy. ft. D.B. – "Cocaine"
Australian producer aywy. sums up perhaps an entire era of beatmakers with his succinct Soundcloud biography: "I make music from my bedroom, for your bedroom."
From the vantage point of his bedroom, aywy. creates the sort of bounce increasingly becoming popular among upcoming rappers. "Cocaine" with Indiana rapper D.B. who dances across the beat with the requisite grace that future bounce demands. He's not quite as nimble as GoldLink, the primary proponent of this sound, and he never moves much beyond the superficial in content, but he's able to navigate aywy.'s elastic production, a real-time example of production tastes shifting on the rap's ground floor.