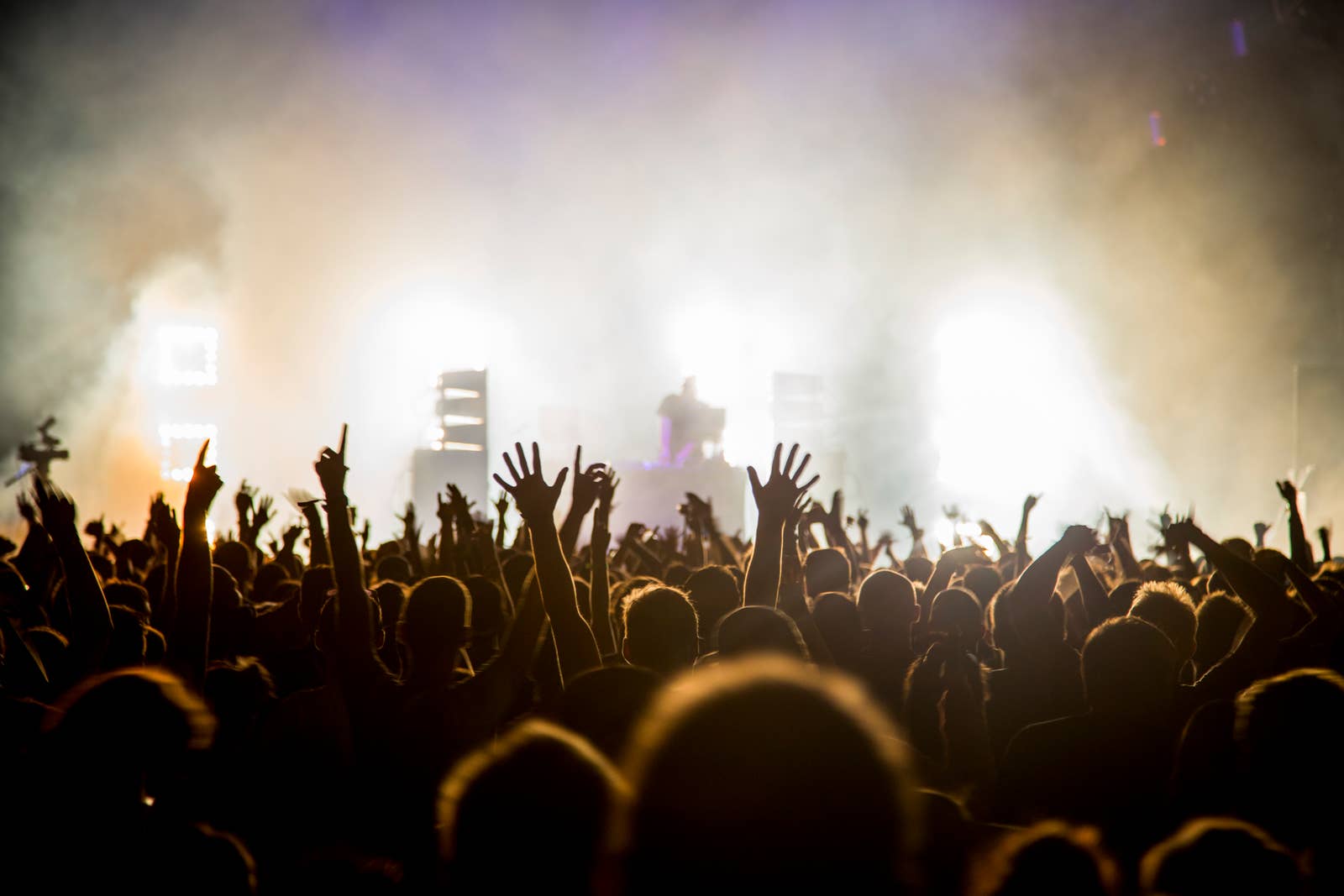 Some say money spent on experiences is the key to happiness. What's more euphoric than witnessing an iconic artist give an awe-inspiring performance in real-time? Reveling in the cathartic energy of the crowd, singing along in unison, and transporting to another world through set design is the ultimate whirlwind of escapism. Whether strewn with soul-stirring instrumentation or compelling stage presence, the right concert can reverberate down generations.
As the world heals with the return of live music, we revisit three legendary nights, including the rare moment when Biggie and 2Pac traded bars on the MSG stage, the show where Captain Murphy revealed his mysterious identity with help from Earl Sweatshirt, and the time Prince played a one-of-a-kind show during the height of his Purple Rain fame.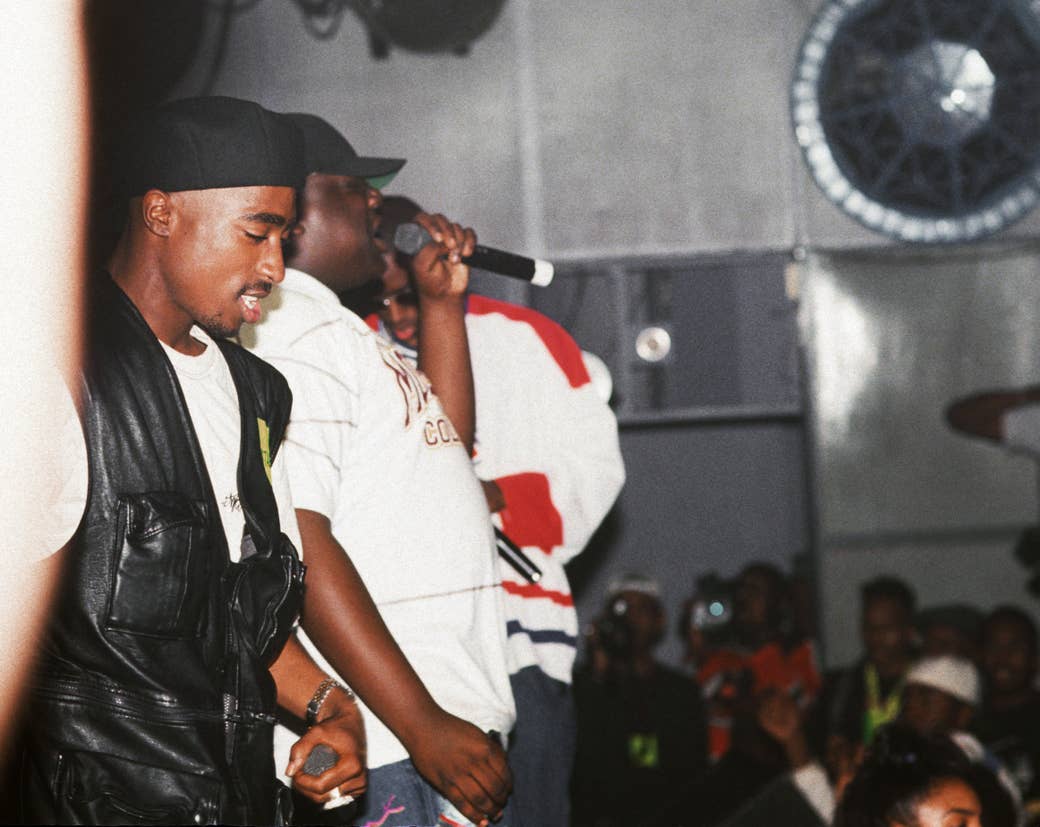 2Pac and The Notorious B.I.G. spit a legendary freestyle together at a 1993 Madison Square Garden concert.
Years before they succumbed to the infamous East Coast/West Coast rivalry, Tupac Shakur was often heard playing The Notorious B.I.G.'s early single "Party and Bullshit" on the set of Poetic Justice. Now both etched into pop culture, the fallen rappers not only shared a mutual respect for each other, but also surprisingly shared the MSG stage with R&B veteran Patti LaBelle and Fat Joe.
Big Daddy Kane cohort DJ Mister Cee reminisced about the historic night with MTV. "It was a concert me and Kane did back in 1993 at Madison Square Garden," he stated. "We were the only rap group on the show. I think Patti LaBelle was on the show, Tony! Toni! Toné!.
Hyping up the crowd over thundering bass, Biggie Smalls delivered his classic "Where Brooklyn at?" freestyle before Pac followed with an equally razor-sharp verse. "[The freestyle] just came about backstage. 'Pac, Big, the Rugged Child Shyheim. We just brought all of them onstage, and the magic happened," Cee continued.
In an interview with HipHopDX, the DJ also revealed that he made it a priority to capture the momentous occasion on a 120-minute cassette, though it did take some coaxing. "I always had a habit of recording me and Kane's live performances, especially when I knew different rappers were gonna come on," he said. "The sound guy, I begged and pleaded with him to let me record. He was like, 'Nah, it's a union thing,' but he finally let me record."
Mister Cee went on to divulge a list of other MCs who rocked the crowd within a brief period of time. "The funny thing about that day is that when you hear the performance, you hear Biggie, you hear 2pac, but we also brought out Fat Joe that night," he continued. "Positive K came out. Shyheim came out—that's when he had 'On and On' out. We only had 10 minutes. So we brought all those rappers out, got them on and off and was able to do our hits within a 10-minute time frame."  
The freestyle was eventually transferred to vinyl and continues to be heralded as one of the greatest nights in hip-hop history. Shyheim still fondly remembers the once-in-a-lifetime performance by the rap demigods.
"They say that's the greatest freestyle ever. It was really just having fun. Just out there having fun, having a good time," he stated. "We always had ciphers and rapped with each other, so it was very natural. Rest in peace to 2pac, rest in peace to Biggie."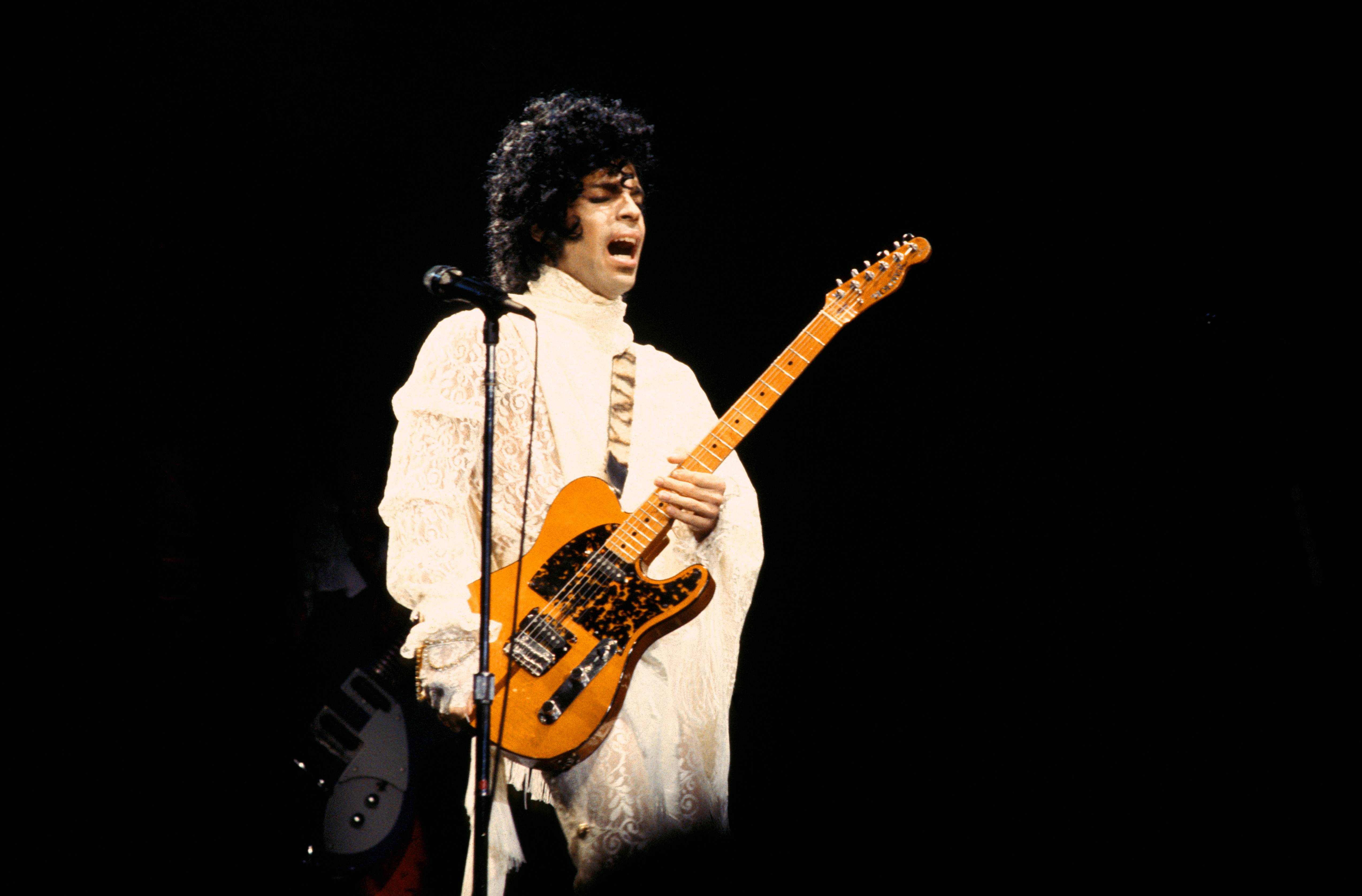 Prince performs at one of the largest deaf universities in the country during his Purple Rain tour.
Like Oscar-winning films The Sound of Metal and CODA, late legend Prince also proved the transcendent power of music. As he soared among the pop stratosphere with Purple Rain boasting nearly $70 million at the box office and a chart-topping soundtrack, the unparalleled artist made a 1984 tour stop at one of the largest deaf institutions in the country, Gallaudet University.
"It was just one quiet afternoon in November," Hlibrok told WUSA9 via an interpreter. "All the sudden everybody started chattering and saying 'Go! Go to the field house! There's going to be a concert there.' I had no idea who was performing. I just thought, 'You know – I should go.'"
When Hlibrok arrived, he was shocked to find a large stage draped in black along with giant, towering speakers. Playing a surprise, free show for 2,500 deaf and special needs students in the D.C. area, Prince electrified the building with renditions of his less racy material including "When Doves Cry," "Little Red Corvette," and "1999." Blind students delighted in the aural experience while interpreters translated his lyrics for the deaf atop podiums.
"I had a lot of fun. I felt his music," audience member Angela Maxey, 18, told The Washington Post. "I couldn't hear the words, but I could feel the vibrations. Deaf people really appreciate and love loud music."
According to interpreter and attendee Joyce Doblmier, "some deaf students have dim hearing ability" when music permeates their eardrums. "They can't feel the notes, but they can feel the rhythms." The crowd expressed their gratitude with "I love you" gestures in sign language and presented him with gifts before he returned to the stage for a heartfelt encore of "Purple Rain."
"I never seen so many hardcore road [crew] guys start crying," renowned concert promoter Darryll Brooks shared in a retrospective interview. "I think even Prince broke a tear. It was one of those moments that those kids would never forget. And Prince wrote the check for the whole thing."
Just two days prior to the unforgettable concert, Prince was also a featured guest at a fundraising reception for nonprofit mentorship organization Big Brothers of America. "He started doing more philanthropic things. We started playing at schools or doing food drives," his guitarist Lisa Coleman told Rolling Stone.
Before his untimely demise, His Royal Badness went on to play several other shows for special needs children including a concert for disabled L.A. students that he didn't want covered by the press.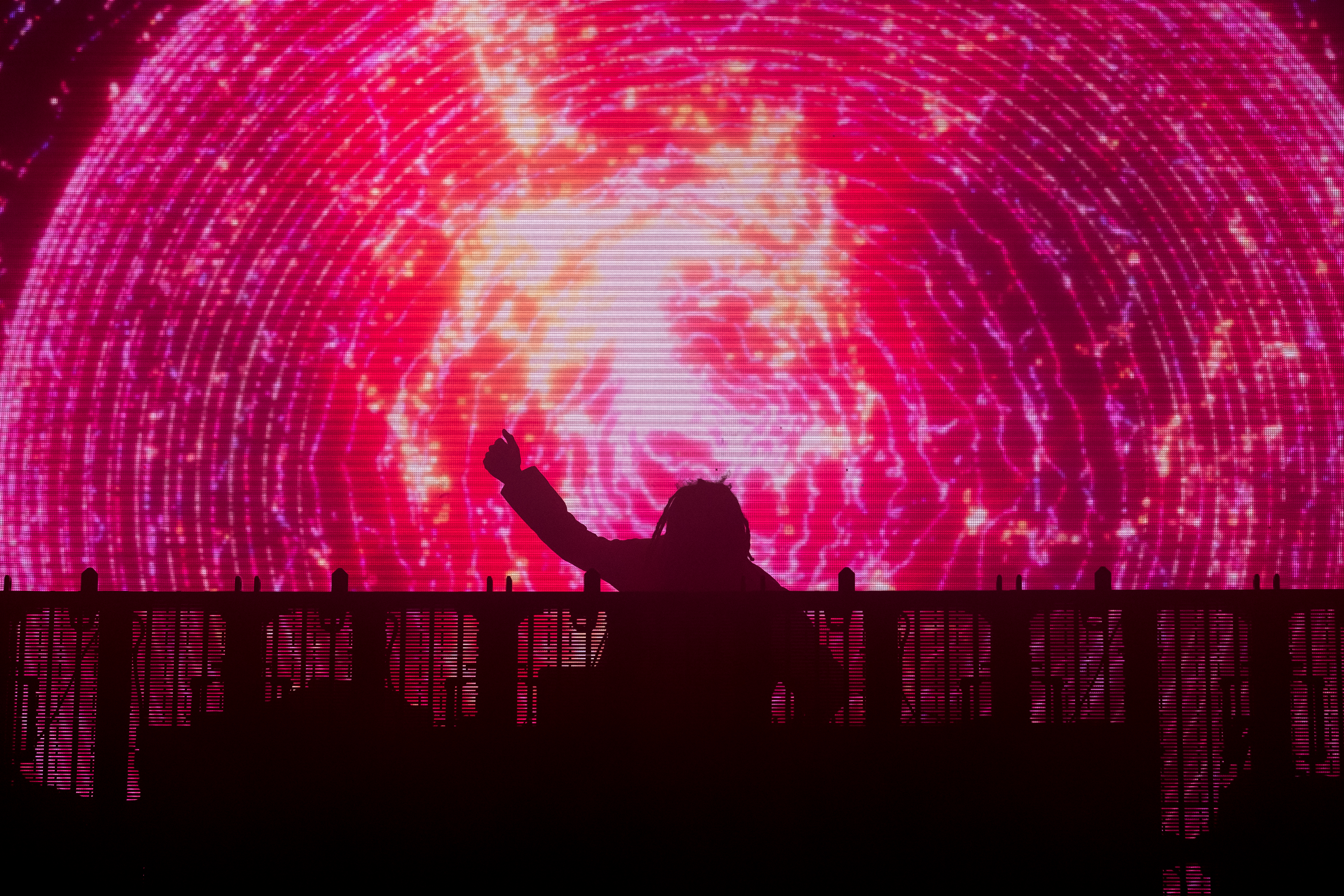 Flying Lotus reveals his identity as mysterious rapper Captain Murphy while performing with Earl Sweatshirt at The Low End Theory.
Rumors swirled when an unknown rapper named Captain Murphy hit the blogs with an Earl Sweatshirt collaboration in July of 2012. Released on Adult Swim's Singles Program, the Sweatshirt-assisted track "Between Friends" was followed by two off-kilter videos for "Mighty Morphin Foreskin" and "Shake Weight."
Rapping behind a cartoon image and a distorted voice, Murphy dropped a 35-minute album and accompanying visual entitled Duality later that fall. Backed by quirky and kaleidoscopic NSFW imagery, the vintage piece had social media platforms abuzz. With beats crafted by first-rate producers Madlib, Flying Lotus, Just Blaze, and TNGHT, fans theorized Captain Murphy to be either Earl, Tyler, The Creator, Flying Lotus or a combination of the three.
When the enigmatic lyricist announced a show at Los Angeles' long-running music series The Low End Theory (where Odd Future made their performance debut), anticipation ran so high that concertgoers lined up outside The Airliner earlier that day. Crammed into the small venue filled with regulars and curious newcomers, host Nocando and DJ King Henry warmed up the crowd before the mystery man of the hour appeared. Donned in a ski mask and sequined gold cape, Captain Murphy grabbed the mic and proceeded to perform Duality.
The crowd erupted when Earl Sweatshirt stepped out on to the stage to perform alongside Murphy. After a performance of "The Prisoner," the moment of truth finally arrived. "Just between us," Murphy said, before he revealed himself to be genre-bending producer Flying Lotus. Met with fervent cheers, FlyLo basked in glory before L.A. rap crew Pac Div closed out the night.
In 2013, Flying Lotus told XXL why he created the alter ego. "I just wanted to pay dues in the way that I feel rappers should. Earn that shit. That was really the only reason why I was going with the mystery thing and trying to not tell people who I was out of the gate. I wanted people to take me seriously," he explained.
Though Captain Murphy never intended to release any music, he reconsidered after receiving support from Earl and Adult Swim.
"None of this is planned, man. I'm still kind of freaked out," he said. "Then my buddy at Adult Swim heard the track. And this guy is one of my good friends. He really supported a lot of it. He was like, 'You gotta put it out.' So I put it out and at the same time I leaked this 'Mighty Morphin' Foreskin' song."
Years later, Flying Lotus shared that his work helped formulate Kendrick Lamar's revolutionary To Pimp a Butterfly LP during an encounter on The Yeezus Tour. "I played him a folder of beats that I was keeping close for my next Captain Murphy project.  Gave him all the beats …Later that night he told me he had the concept for the album," he wrote on Twitter.