1.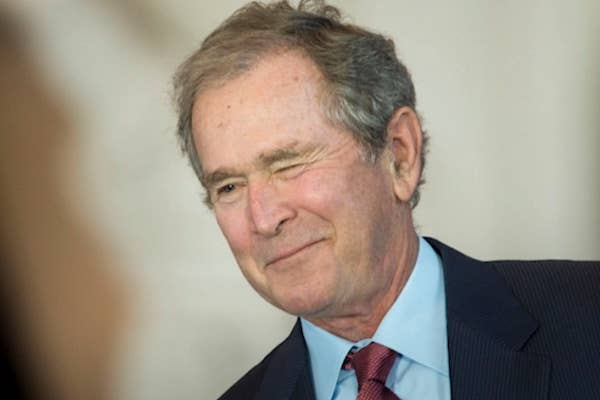 Hip-hop's most outspoken star continues to produce pop culture moments. Following the live-streamed premiere of Kanye West's "Famous" visual at The Forum in Los Angeles, several big names responded to the use of their likeness (Taylor Swift reportedly isn't too pleased). Nude doubles of Donald Trump, Swift, Rihanna, and Chris Brown are among the 12 featured in West's "comment on fame."
TMZ reported that another member of the lucky dozen has something to say on the matter—who but George W. Bush. A rep of the former POTUS offered the following quote: "In case there was any doubt … that is not President Bush… He is in much better shape."
It's a good-natured reaction to a rather unbecoming visual. Considering past issues between the two men, one could imagine Bush saying far worse. Here's to hoping more of the celebrities depicted in "Famous" offer their two cents (and none of them accept West's retracted invitation to press charges).