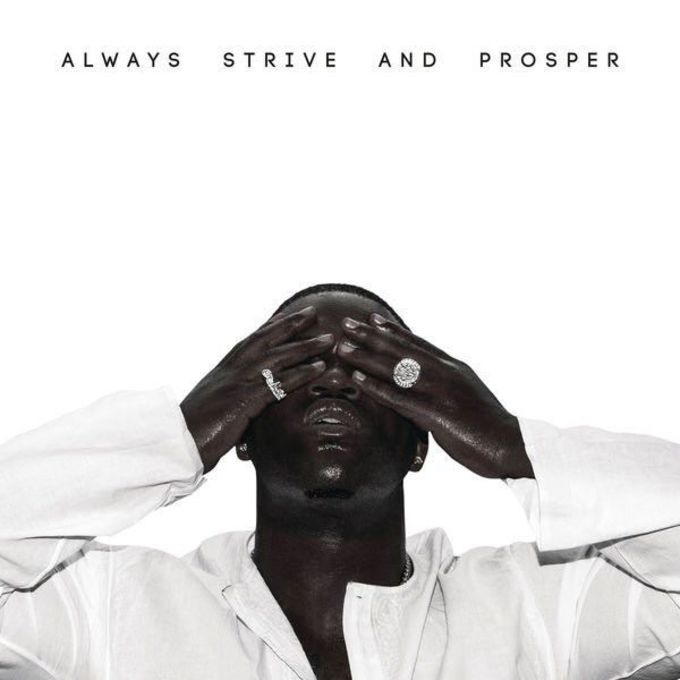 As the April 22 release date for A$AP Ferg's sophomore album Always Strive and Prosper rapidly approaches, he continues to slowly but surely share more details. In the past few weeks he's announced a tour with Tory Lanez, and shared singles such as "New Level" with Future, "Let It Bang" with ScHoolboy Q, and most recently "World Is Mine" with Big Sean.
Rather than sharing another single today, Ferg took to his Instagram account to finally reveal the full tracklist. The 18-track album is stacked with features. A$AP Mob, Future, ScHoolboy Q, Big Sean, Missy Elliott, Skrillex, Rick Ross, Ty Dolla $ign, and more make guest appearances on Ferg's upcoming album.
View the full tracklist below.
---
01. Rebirth
02. Hungry Ham ft. Skrillex and Crystal Caines
03. Strive ft. Missy Elliott
04. Meet My Crazy Uncle (Skit)
05. Psycho
06. Let It Bang ft. Schoolboy Q
07. New Level ft. Future
08. Yammy Gang ft. A$AP Mob and Tatianna Paulino
09. Swipe Life ft. Rick Ross
10. Uzi Gang ft. Lil Uzi Vert and Marty Baller
11. Beautiful People ft. Chuck D and Mama Ferg
12. Damn Not Again (Skit)
13. Let You Go
14. World Is Mine ft. Big Sean
15. Phone Call With Breezy (Skit)
16. I Love You ft. Chris Brown and Ty Dolla $ign
17. Grandma (Skit)
18. Grandma