Roddy Ricch Says Border Patrol Wouldn't Let Him Into Vancouver: 'I'm Tired of the Harassment'
In 2020, Roddy told fans he had experienced issues at the border, only to call Drake and ultimately be let in. Roddy is currently on tour with Post Malone.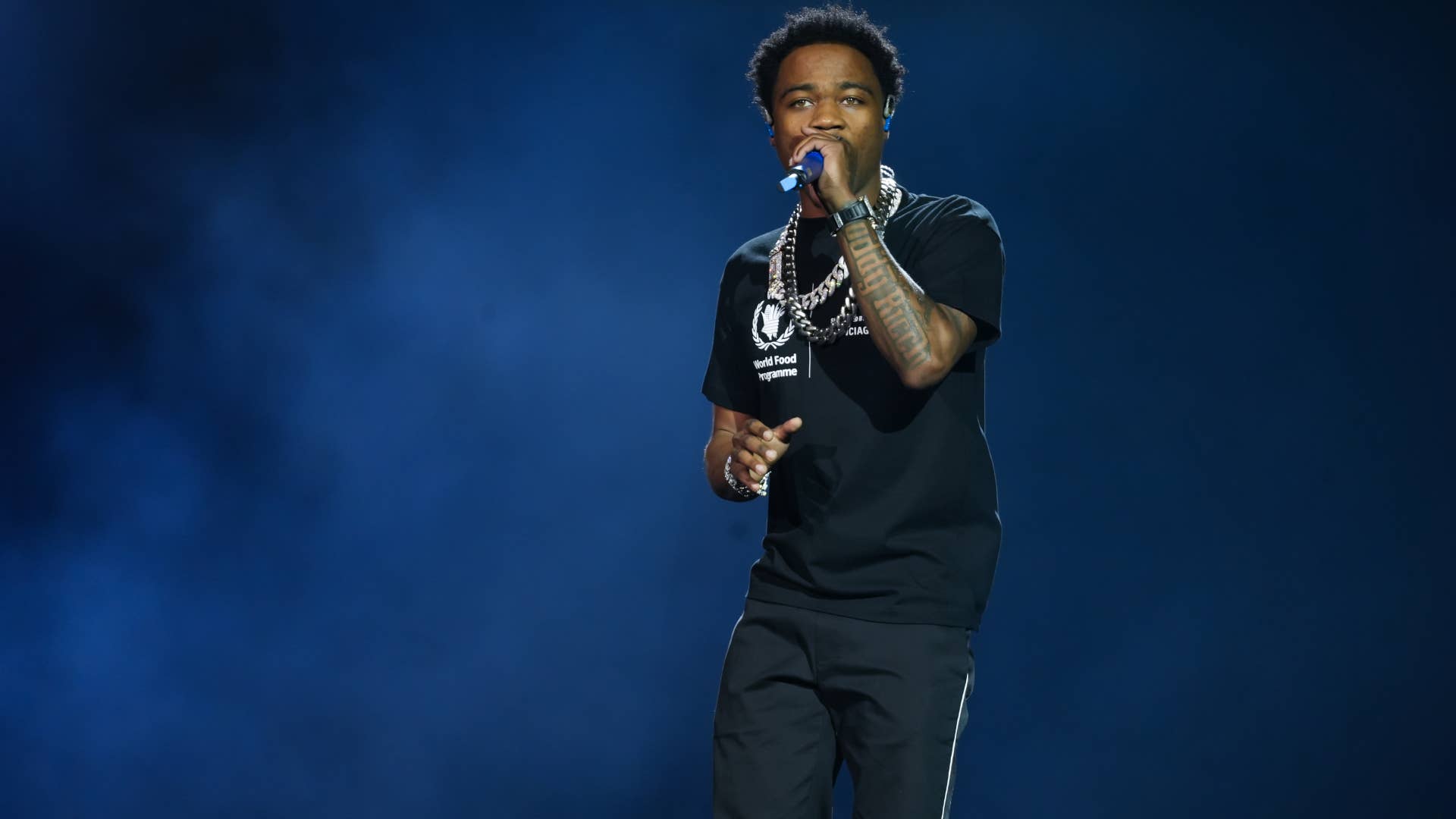 Getty
Image via Getty/Manny Carabel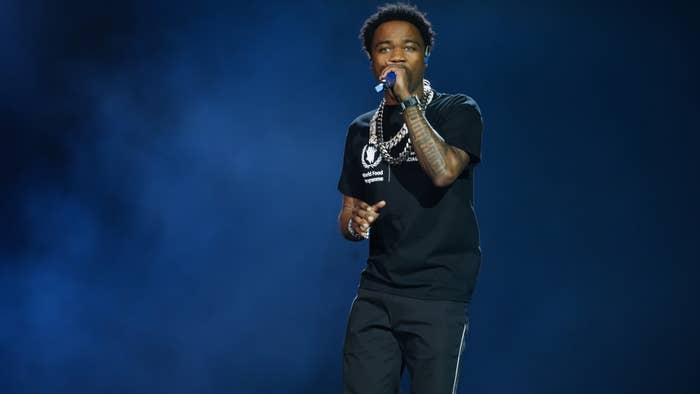 Roddy Ricch likely won't be visiting Canada again "anytime soon" after he says he was "harassed" at the border while on tour.
In an Instagram Stories update shared Sunday, Roddy apologized to fans and revealed border officials had blocked him for entering Vancouver. He also pointed to having experienced this type of treatment in the past, saying he's been "harassed" every time he hits the border.
"The Federal Border Patrol did not allow me into Vancouver, BC," Roddy said on Sunday. "I apologize to my fans. I don't believe I'll be revisiting Canada anytime soon because they've harassed me every time I've come and Imma be completely honest, I'm tired of the harassment."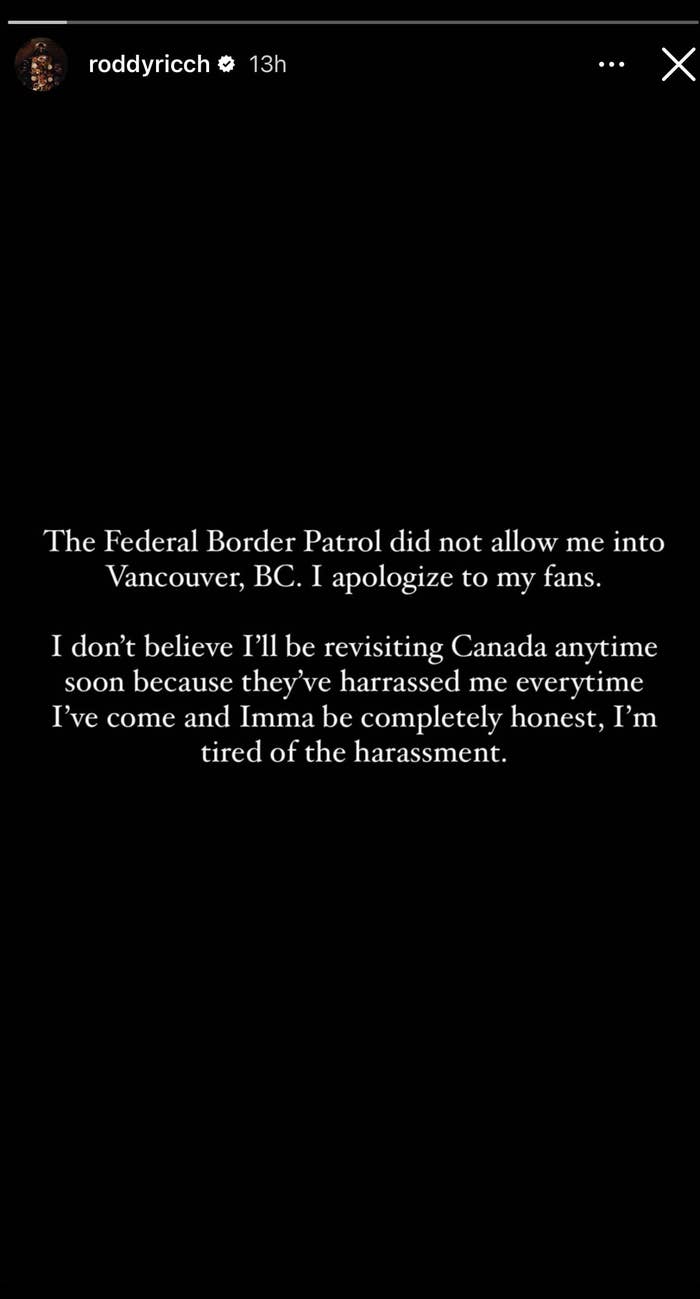 Roddy did not elaborate further. Complex has reached out to a rep for comment. This post may be updated.
Through Nov. 15, Roddy is on the road as part of Post Malone's Twelve Carat Tour. Sunday's Vancouver stop at Rogers Arena proceeded without Roddy, who's next set to join Malone in Los Angeles later this week.
Back in February 2020, Roddy said Drake had helped him make it into Canada after experiencing a similar issue at the border during another tour. Per a Roddy tweet shared at the time, he gave Drake a call "and bro he got me into Canada."
Earlier this year, Roddy made headlines after being arrested on gun-related charges while heading into the Governors Ball Music Festival, although (as the New York Daily News reported at the time) the charges were ultimately dismissed. When addressing this at a subsequent Summer Jam appearance, Roddy led the crowd in a timely "Fuck NYPD!" chant.
Roddy's most recent project, the three-song EP The Big 3, arrived back in June. In October, Roddy rolled out the new song and video "Aston Martin Truck," which is expected to appear on the upcoming Feed tha Streets III project. The track was later highlighted as among the best new music of its release week by Complex.