Kendrick Lamar Shouts Out Young Fan From Stage and Pens Encouraging Letter: 'You Are Special'
At a recent stop on Kendrick Lamar's Big Steppers Tour, Kendrick gave a special shout-out to a young fan in the audience, then penned him a letter.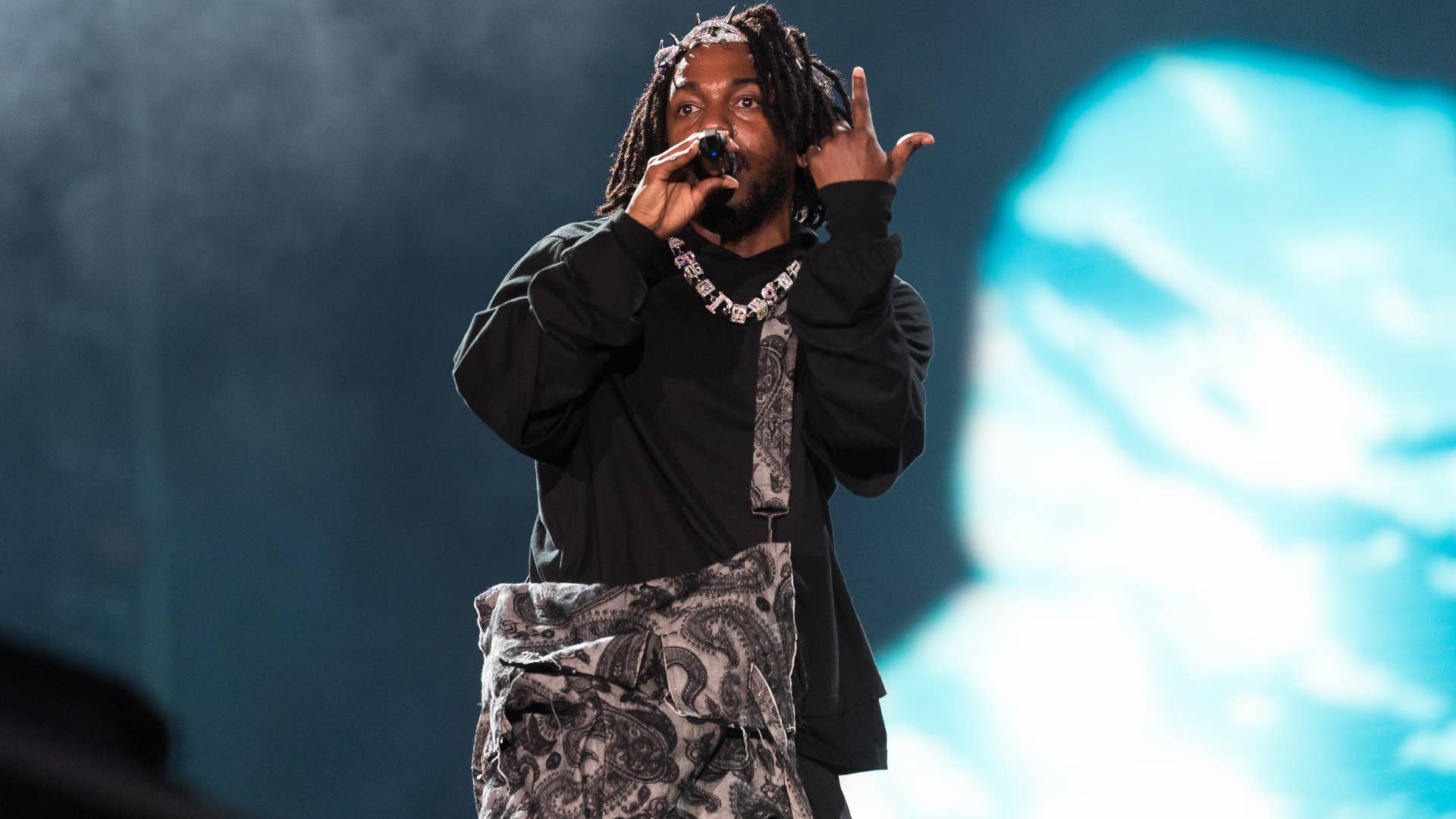 Getty
Image via Getty/Jason Koerner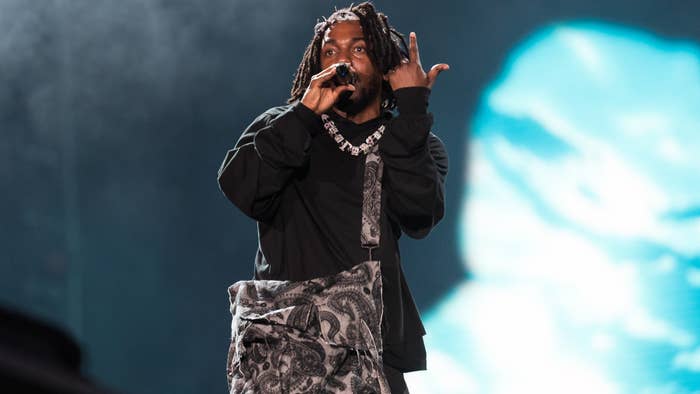 A young Kendrick Lamar fan was given an experience they'll likely never forget at a recent Big Steppers Tour stop.
As seen in footage that's since been made viral, Kendrick—whose tour will next take him to the Schottenstein Center in Columbus—first shouted out the young fan from the stage during his headlining Detroit set. The fan in question, said across social media to be nine years old, was urged by Kendrick to chase their dreams while also honoring their parents who gave him the unique gift that is one's inaugural concert attendance.
"Always honor them, man," Kendrick said. "They brung you to your first concert. Always respect and honor them. … You will forever be great. You're great right now. You can do whatever you wanna put your mind to, you know it? You understand that? … Little Kendrick, do what you wanna do in life."
As revealed in a subsequent assortment of pics and clips, the fan had earlier held up a handmade sign noting his name was also Kendrick and that this marked his first-ever show. The sign's message closed with young Kendrick requesting a pic, an ask that was clearly bested by the man himself.
But that's not all. Kendrick also shared with this young fan a handwritten note of his own, which the fan's father later shared to social media.
"Young Kendrick," Kendrick wrote. "Thank you for coming. I'm glad we got to exchange energy. You are special. Continue to manifest the great energy you possess!!! See you next time!!! Luv!!!"
Notably, this isn't the first emotional moment to result in breakout headlines from Kendrick's ongoing tour with Baby Keem. In July, footage was widely shared showing a security worker crying to Kendrick's performance of "Love." Kendrick later responded to the clip in an interview with Jazzy's World TV, saying "at the end of the day that's how you want everybody to perceive your music."
Revisit the full interview below.