Freddie Gibbs Reacts to Benny the Butcher Saying Window for Working With Him Closed
Freddie Gibbs took to his Twitter and Instagram accounts to address Benny the Butcher, who said the window for working together "came and went."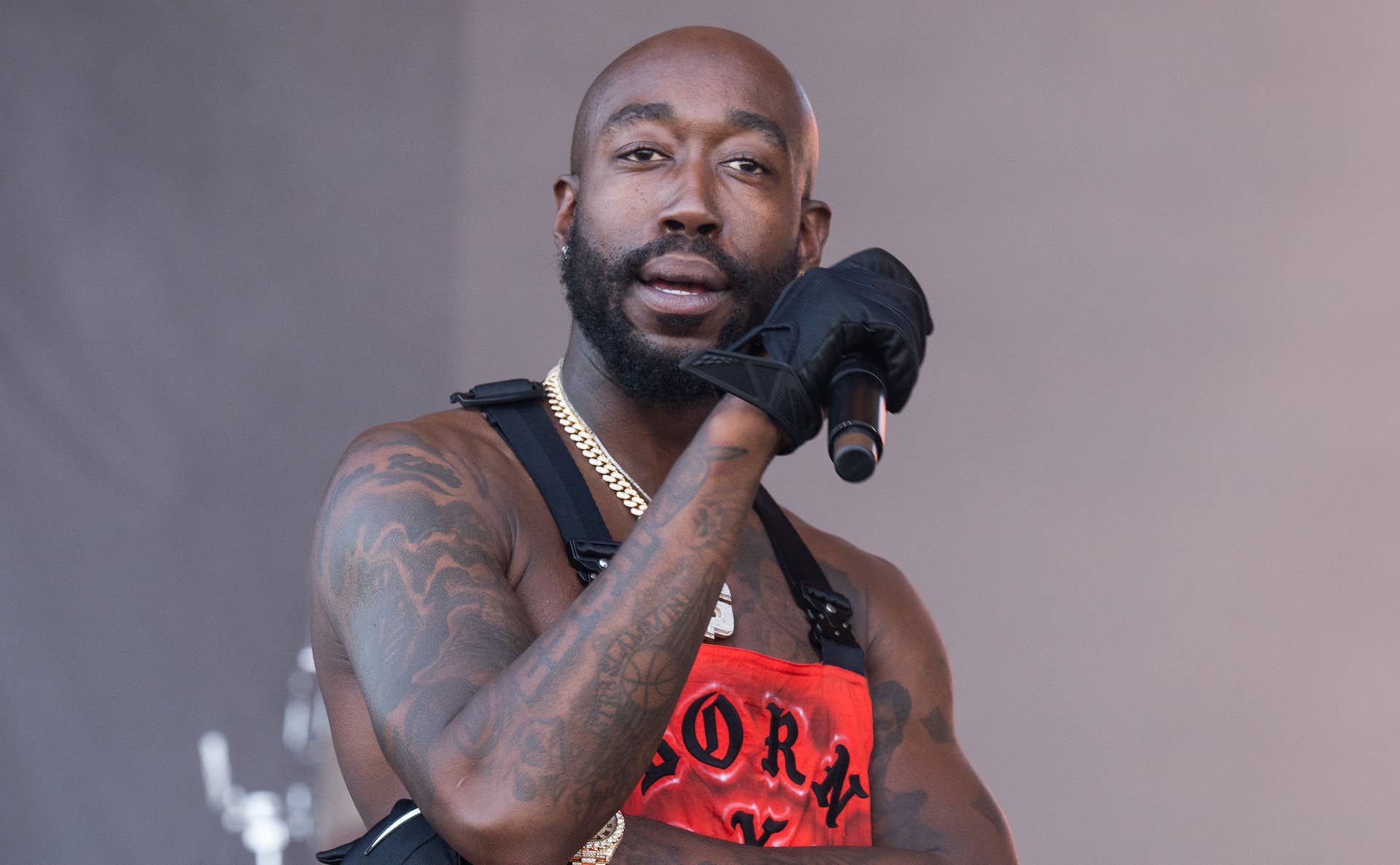 Getty
Photo by Jim Bennett/FilmMagic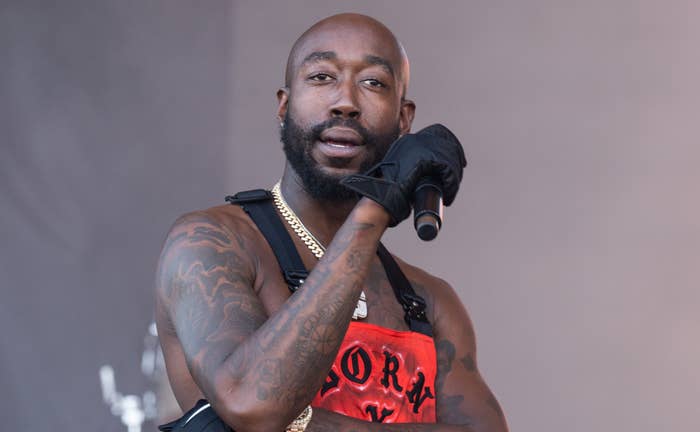 During an interview on Spotify Greenroom, Benny the Butcher spoke on whether he has any future collaborations lined up with Freddie Gibbs. The pair previously joined forces on Freddie's 2020 album Alfredo for "Frank Lucas," as well as on Benny's 2020 LP Burden of Proof  with "One Way Flight."
That moment of working together "came and went, to be honest with you," Benny was quoted as saying. "It's all love."
It didn't take long for Freddie to respond, as the Indiana rapper replied to a Spotify tweet that highlighted Benny's quote.
"Came and went lol," Gibbs replied.
From there, Freddie took to his Instagram Stories to issue a full response to Benny's comments. 
"N***a said working with Freddie Gibbs came and went," he said with a smile. "I know some other shit that came and went, too, n***a. … Just keep my name out y'all mouth man, when y'all talking to people who are doing interviews and shit. Just say 'next question, man. I don't want to talk about that n***a, man.' Just say 'next motherfuckin' question.' For real."
It isn't the first time a Griselda rapper has gotten into it with Gibbs on social media. Back in June 2020, Freddie's manager Lambo tweeted a bold declaration in support of Gibbs' previous two albums, Bandana and Alfredo.
"When's the last time an artist put out 2 albums in the same year as good as Bandana & Alfredo?" Lambo wrote.
Westside Gunn took issue with Lambo's statement, responding, "In the last year I dropped FLYGOD IS AN AWESOME GOD, HITLER WEARS HERMÈS 7, WWCD, & PRAY FOR PARIS but n***as wonder why I be on shit MFS be scared to act like GRISELDA don't exist, Conway just dropped 2 in a month, and I love Freddie he's on my shit and he's Fam but STOOOP IT."