Bobby Shmurda Rips Producers for Fees They're Requesting for Work: 'Asking for Some Crazy Sh*t'
Bobby Shmurda took to his Instagram Stories to share how producers have been overcharging him to clear beats, holding up his next project's release.
Getty
Image via Getty/Kevin Mazur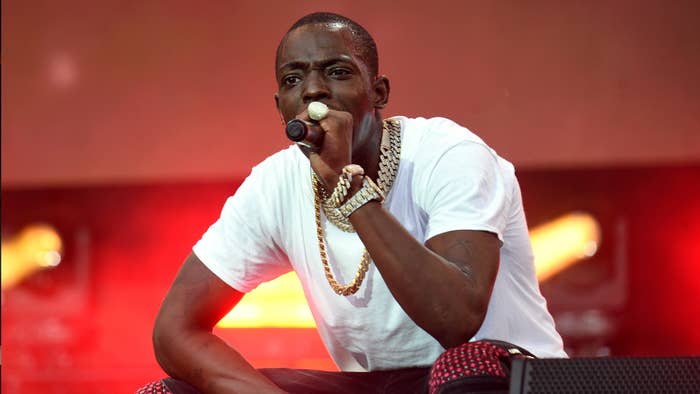 Bobby Shmurda unleashed on producers who he claims want way too much money for their work, which includes beats and clearances.
"These producers is giving me the hardest time right now," he said. "I never seen no shit like this before. It can't be that bad outside, my n***a. I done made over half a million for the year, it can't be that bad outside, my n***a." 

Shmurda also accused producers of asking him for "crazy shit," which is preventing him from dropping his project.
"I'm trying to drop my project, but these n****s is asking me clearances and these fuckin' producers are asking for some crazy shit," he added. "I don't know what rumors is going around, they think, 'Oh Bobby just droppin' bags, this, that, whatever.' I'm not giving n****s no $10,000, $8,000 for no fuckin' producer."
At the end of April, Bobby shared his last single "They Don't Know," after he got out of his contract with Epic Records in March. Bobby told Complex that his energy is high because he saw so many people in a dark place while in prison.
"My spirit's always gon' be up, I used to sleep next to people who had 40 to life," Bobby said. "People who've been in there for 30 years and haven't laughed—I'd have them crying all day. When you got good energy, no matter where you at, you can bring a smile to someone's face."