UPDATED 7/4, 12:10 p.m. ET: In a series of posts shared on his Instagram Stories, Big Sean confirmed that Aiko is pregnant with their first child together.
"Whole new motivation foreal! Very grateful God continues to bless us, thank you," he wrote in the first, before making it clear what he's talking about in the second. "Can't wait to be a Dad," he added.
The posts come not long after a representative for Aiko confirmed with People, "The couple is overjoyed and looks forward to this next chapter." 
Rumors first circulated last month when a fan spotted Aiko with a baby bump in Whole Foods.
See original story below
Big Sean and Jhené Aiko are reportedly expecting their first child together.
TMZ captured photos of the longtime couple out in Beverly Hills on Saturday, with Aiko showing off her baby bump.
It's unclear how far along Aiko is in her pregnancy, as the couple has not yet acknowledged the news. While Jhené is already a mother to her 13-year-old daughter Namiko Love Browner, whom she shares with ex-boyfriend O'Ryan, this will mark the first child for Sean.
Back in 2016, Aiko spoke about being a mom during an episode of Vice Autobiographies.
"In 2008, I got pregnant with my daughter. She made me feel fearless," Jhené shared. "I never doubted that something good would come from it. If anything, it was inspiring and it just gave me this extra, extra drive."
It isn't the first time the couple, who've been together since 2016, has been pregnant. On his 2020 album Detroit 2, Big Sean mentioned that Aiko had previously suffered a miscarriage. 
"Should be a billionaire based on the time off I'm not takin'/Probably why the shit with me get crazy and we lost a baby," he rapped on the Nipsey Hussle-featuring track "Deep Reverence."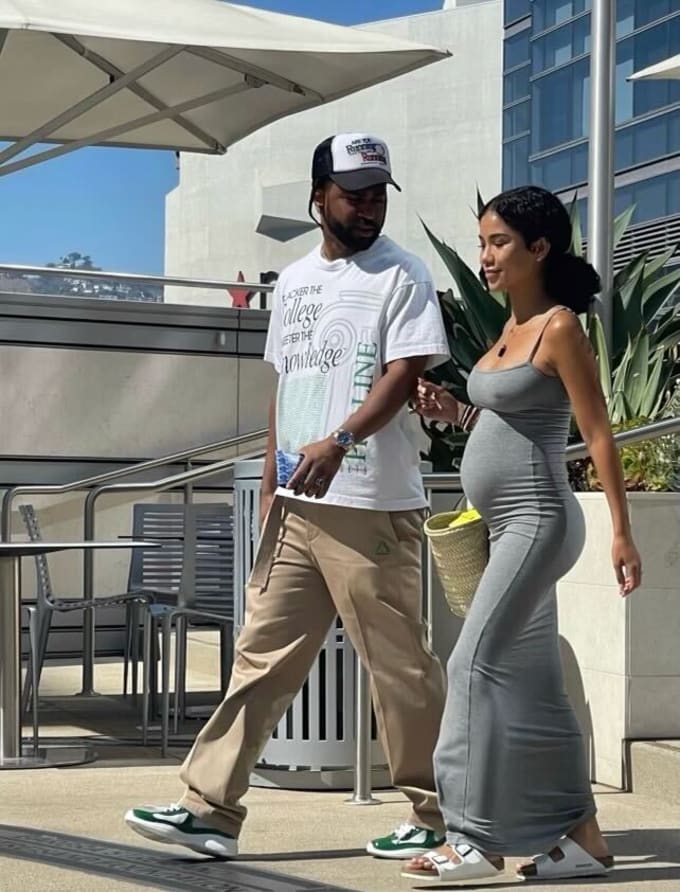 Aside from their on-again, off-again relationship, Sean and Jhené are longtime collaborators, as the R&B singer has appeared on a string of songs across the Detroit rapper's catalog: 2012's Detroit ("I'm Gonna Be"), 2013's Hall of Fame ("Beware"), 2015's Dark Sky Paradise ("I Know"), 2017's I Decided ("Same Time Pt. 1"), and 2020's Detroit 2 ("Body Language"). The pair also joined forces for a collaborative project, 2016's Twenty88.