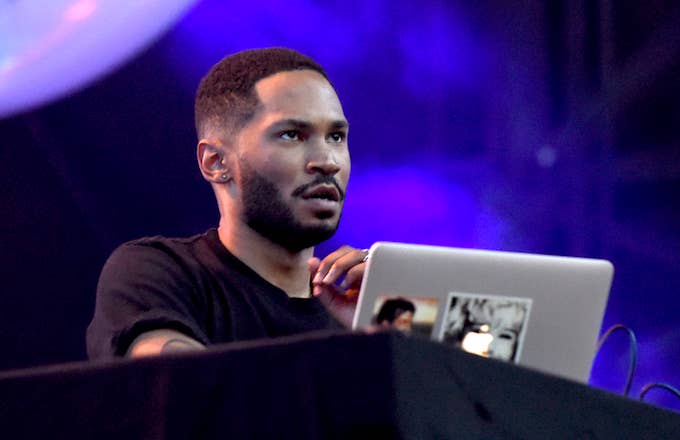 Kaytranada is calling out "fake news" that said he has an new album coming out.
The 25-year-old DJ and producer recently went on Instagram Live to prank his followers about dropping his sophomore album. But, before anyone could take him seriously, Kaytranada ended the clip with the classic '90s phrase, "SIKE!"
However, some listeners only heard the first part of his announcement and went on build up the hype about a new album on the horizon.
Now, Kaytranada is clearing the air on Twitter. "i aint droppin no damn album," read one of his tweets. "they forgot to mention that i said 'SIKE!' afterwards! sorry yall."
But that wasn't enough for some tweeters, who started to criticize the young artist for playing with his fans' emotions.
Even though Kaytra isn't dropping anything soon, he's asking fans to trust the process so he can produce "greatness." It seems Kaytranada needs some prayers up for him, too.
It's been a little over a year since Kaytranada released his debut studio album, 99.9%, in September 2016. But he hasn't left his fans completely without new music since the album drop. Last December, Kaytranada teamed up with Cassie for "Don't Play It Safe." He also dropped a few tracks on SoundCloud last year. Next up, Kaytranada is reportedly on the production for Craig David's upcoming track "Live in the Moment" featuring Goldlink.