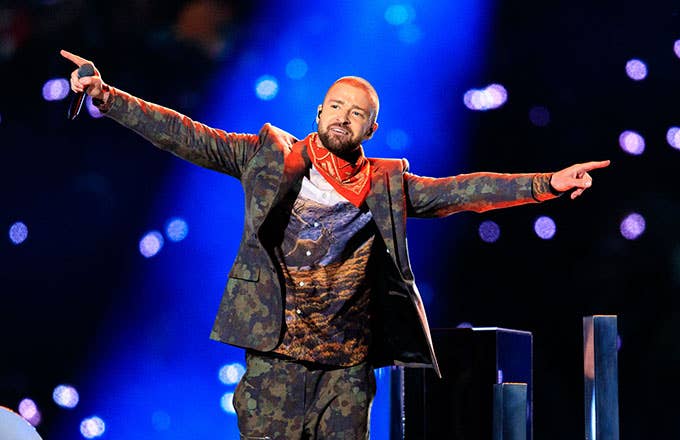 One week after Justin Timberlake dropped his fifth solo album, Man of the Woods, and performed at the Super Bowl Halftime show, the singer is launching a pop-up shop in New York City.
In partnership with Bravado, JT is releasing an exclusive collaboration with several designer brands to coincide with his songs. For example, his track "Higher Higher" is paired up with Jordan Brand, "Say Something" with Moleskin and "Hers," "Flannel," and "Montana" with Levi's.
Other brands involved with the 16-track album include HERON PRESTON, YETI, Best Made Co., Warby Parker, Pendleton, Maestro's Classic, by Leor Yerushalmi and Lucchese.
Timberlake also dropped the news on his Instagram as well with a preview of some of the products.
Although the location has yet to be announced, the pop-up shops are set to open on Friday, Feb. 9 and last until the end of the weekend on Sunday, Feb. 11. On Friday and Saturday, it'll be open from 11 a.m. to 7 p.m. while on Sunday it will stay open between 12 p.m. to 6 p.m. If you want to grab some of the exclusive swag, we advise you pay attention to Timberlake's Instagram page for the location details. In the meantime, check out some of the products below.