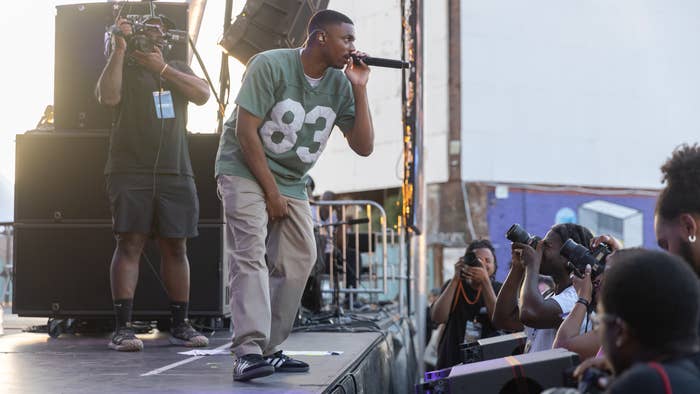 Vince Staples fired off a timely drone joke in response to the latest appearance of a man widely referred to as a con artist who's again trying to revive unsubstantiated claims about former POTUS Barack Obama.
The individual in question, Larry Sinclair, recently spoke with former Fox News shill Tucker Carlson (who else?) for an interview in which he purported to have done cocaine with a person "introduced to me as Barack Obama"—a peculiar way of wording that should be noted—in 1999. Sinclair further purported, without evidence, to have had sex with this person and to have witnessed them "smoke crack."
Before we go any further, it's always worth pointing out that cocaine and crack are the same substance, pharmacologically speaking. The separation of the two, of course, is merely part of an unjust war on drugs-related federal push known for facilitating extreme sentencing disparities and racist policies. The Fox News crowd eats that kind of shit up, so it's no surprise to see Carlson and Sinclair trying to get more mileage out of it.
As Staples pointed out in a tweet on Tuesday in response to homophobic meanderings spurred by the Carlson teaser, it's actually the crack aspect of Sinclair's statements that make this all "top tier smut" against the president.
"I hope Barry drone this n***a," Staples wrote in one tweet.
In another, he added, "Y'all focused on the wrong things he tried to put the crack rock on Obama."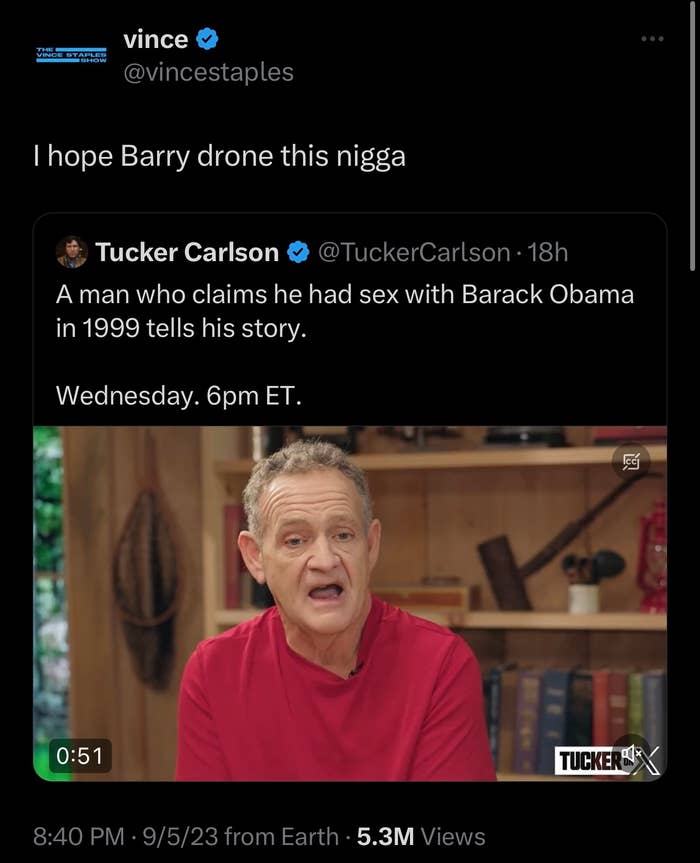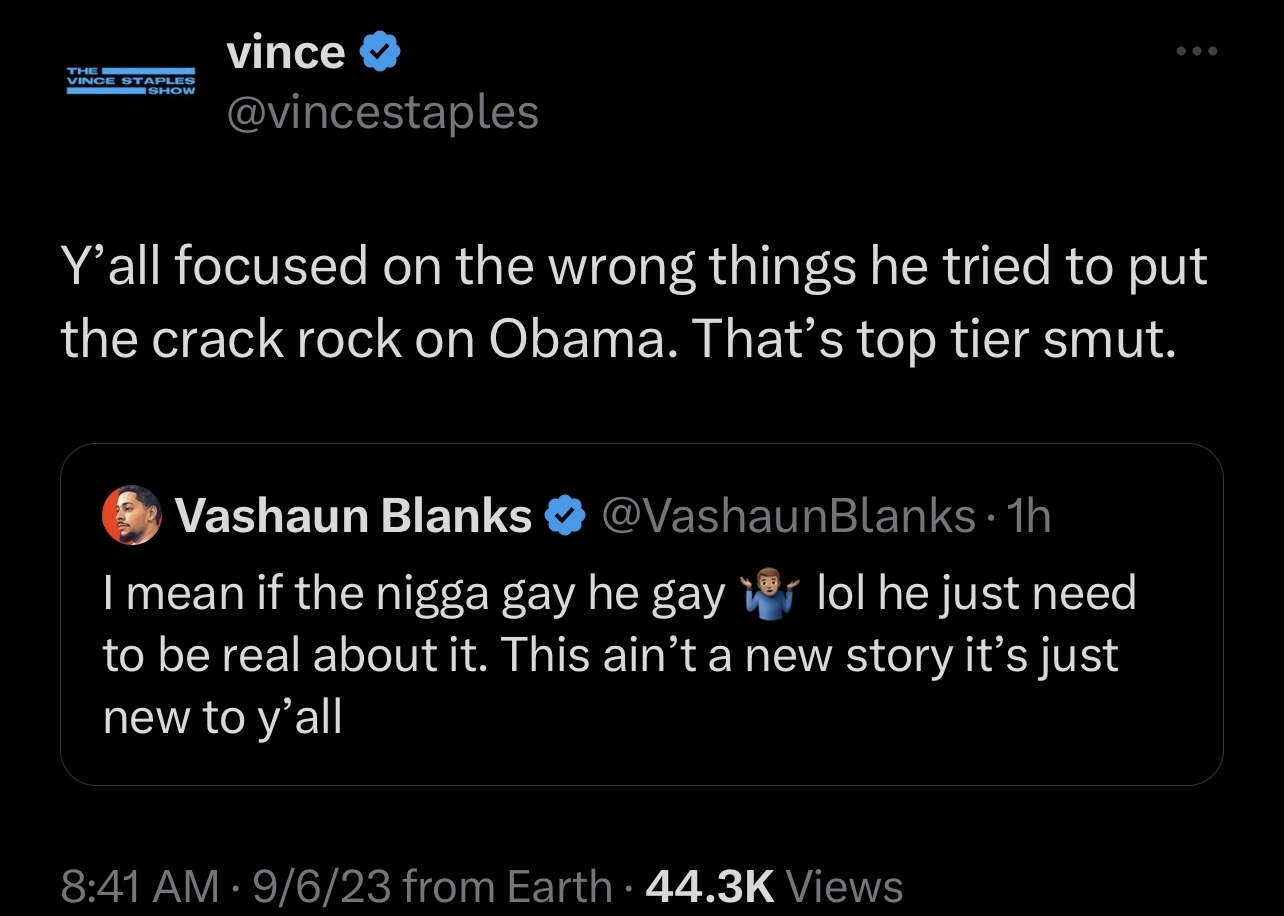 For readers who were around for the 2008 presidential election, Sinclair's name likely rings a bell. As highlighted in a recent Media Matters piece from Matt Gertz, Sinclair previously failed a polygraph and even reportedly claimed terminal illness in a 2004 affidavit. As this article makes clear, Sinclair is still alive. As reported by Politico during the initial (and almost exclusively conspiracy sites-oriented) round of coverage surrounding Sinclair, his then "27-year criminal record" included multiple forgery-related charges.