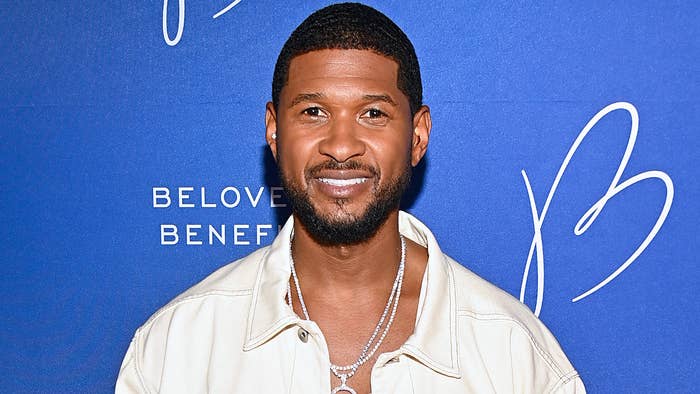 It's a remarkably great time to be an Usher fan.
Not only is the recent meme-inspirer currently in the middle of an extended Vegas residency and fresh off a guest feature on a new City Girls single, but he's also remained the subject of ongoing Verzuz speculation. 
In an interview with E!'s Daily Pop show, Usher was asked about the latter, specifically the possibility of agreeing to such a battle against either Chris Brown, Ne-Yo, or Trey Songz. And while it sounds like Usher agrees any one of these options would be viable potential opponents, he definitively confirmed that no such showdown is currently on the books.
"There was a flyer that was put together. It's not official, no, we're not doing that," he explained. "But I can appreciate what I see. Nah, there's no Verzuz. I don't think y'all ready for nothing like that. You might be ready for something like that on stage, maybe in the future. Stay tuned."
During a Drink Champs interview in June, Chris Brown spoke about several Verzuz possibilities for himself, including Drake and Usher. Squaring off against Usher, Brown said, "makes sense" but would need to be handled in a respectful way.
"I would want to celebrate him and his life just as much as celebrating my stuff. … I can't act like he ain't a pioneer, as well," he said at the time.
This past weekend, Luny Tunes and DJ Nelson faced off for a special edition of Verzuz billed as A Salute to Latin Music Producers. Revisit the showdown here.