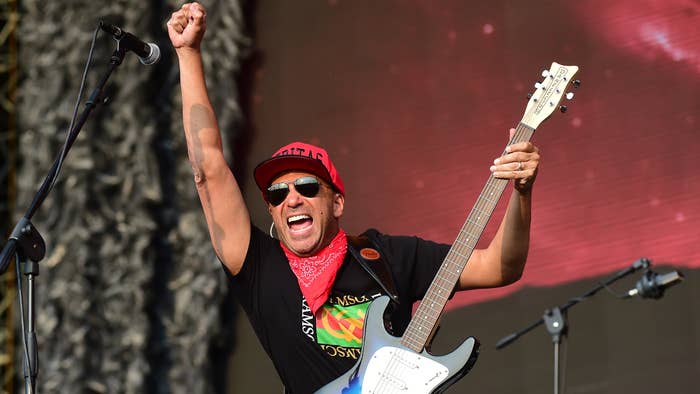 As previously reported, the Star Garden Topless Dive Bar in North Hollywood made history in May when dancers at the club became the only group of unionized strippers in the U.S. The news followed a 15-month fight described as "long" and "exhausting" by one dancer.
Addressing the reopening and his participation in the accompanying "victory party," Morello highlighted the inspiring sense of solidarity he witnessed from striking WGA writers, SAG-AFTRA actors, and others.
"While the owners are still doing very shady things it was a night of radical unity and radical rump shaking," the Rage Against the Machine guitarist and solo artist said in an Instagram post.
In a previously released statement, Actors' Equity Association President Kate Shindle praised the club's dancers as "absolute warriors" and encouraged all workers to pursue unions of their own.
"Strippers are live entertainers," Shindle said in May. "While some elements of their job are unique, they are essentially performance artists, and have a lot in common with other Equity members who dance for a living."
RATM fans will recall Morello reflecting on his days as an exotic dancer in a 2021 interview with Howard Stern. Per Morello, he and his roommate worked as bachelorette party dancers in an effort to raise money to install a makeshift hot tub in their one-room apartment in Hollywood.