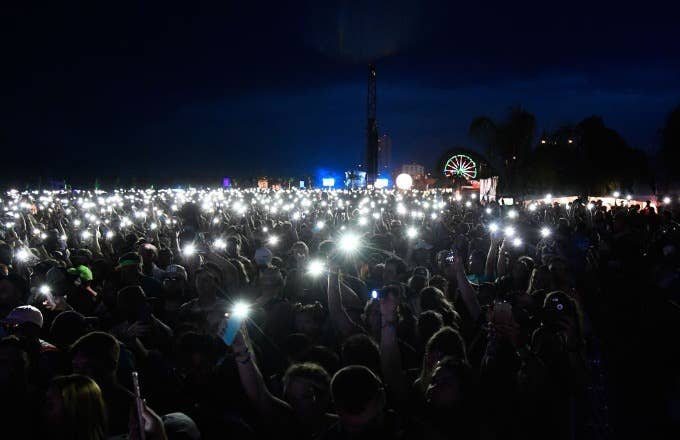 Tinder has introduced a new feature aimed at making swiping during music festival season a bit easier and, presumably, less existentially disconcerting.
Thursday, the dating app announced its Festival Mode plans, marking a partnership with AEG Worldwide and Live Nation. Described as a "unique in-app experience," Festival Mode allows users to swipe with fellow festival attendees before even arriving to it. This is facilitated using profile badges for upcoming festivals, which—once a user opts in for Festival Mode—will give them a chance to swipe with people going to the same event(s).
In other words, to quote Tinder, you can "match up with someone who won't mind that you haven't showered in two days."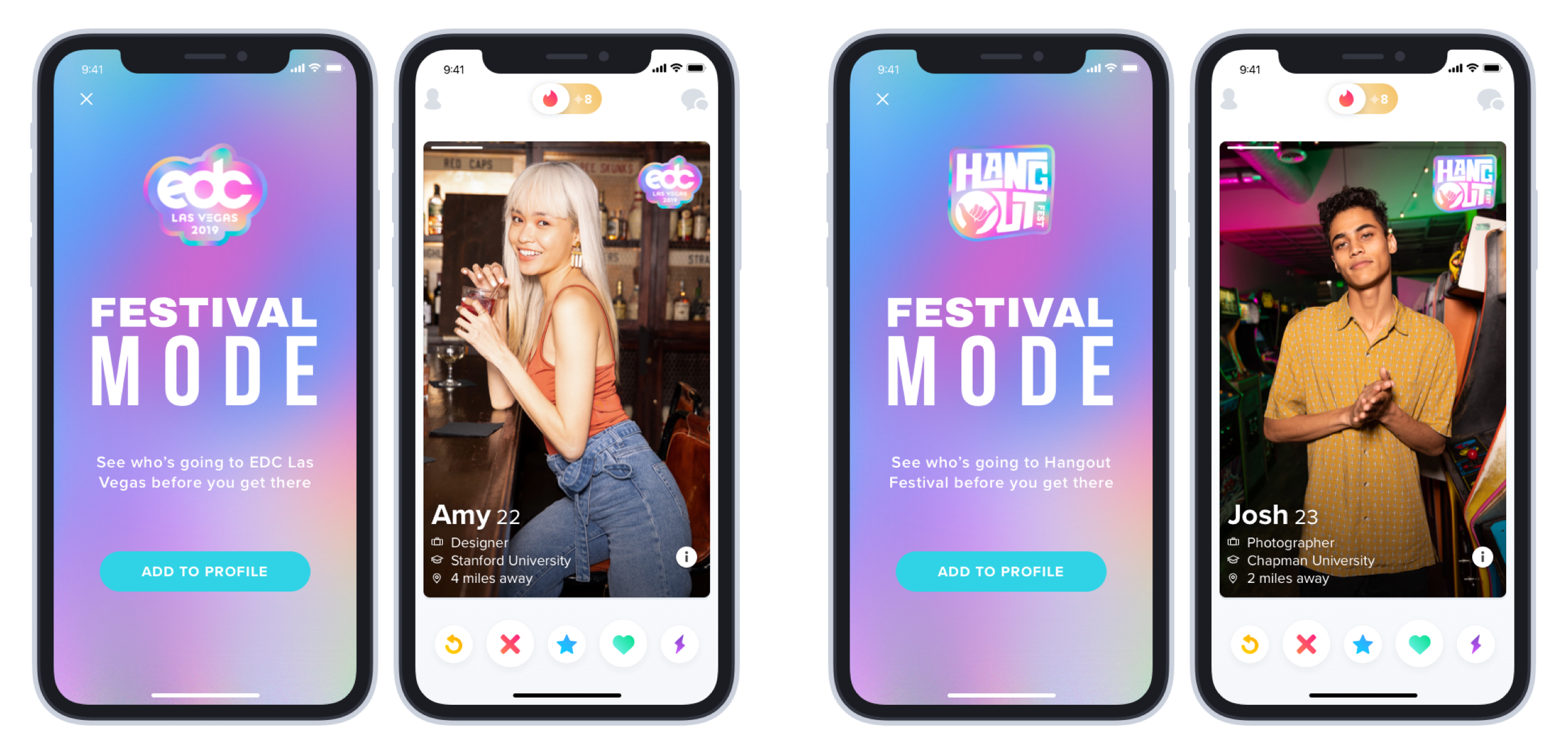 For a full list of participating 2019 festivals, see below:
EDC Las Vegas                                
Hangout                                       
All Points East (UK)                     
Gov Ball                                   
Parklife (UK)                                 
Bonnaroo                                      
Firefly                                            
British Summer Time (UK)        
Lovebox (UK)                                  
Faster Horses                                   
Hard Summer                                  
EDC Orlando       
Each festival's corresponding badge will be available for profile-adding approximately three weeks before each start date.