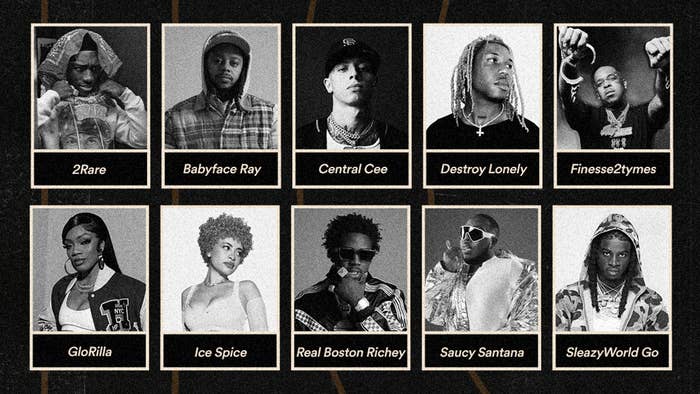 Spotify's annual Artists to Watch festivities are back in full swing, complete with some 2023-focused predictions from the platform's Most Necessary playlist.
"Supporting emerging artists is one of the most gratifying parts of our jobs," Carl Chery, Creative Director and Head of Urban Music at Spotify, told Complex of this year's efforts in highlighting artists who should be on everyone's radar over the next 12 months.
Among those selected as Most Necessary's 2023 Artists to Watch is GloRilla, whose breakout 2022 included the rollout of her debut EP and a Grammy nomination, not to mention an interview with Jessica McKinney for Complex's Volume.
"Every song I got out right now, they were going crazy for," GloRilla told Complex when addressing the pressure she felt ahead of the release of the project, which counts the Cardi B collab "Tomorrow 2" on its nine-song tracklist. "So I know they expected the most out of me for my EP. That's what I was nervous about."
Other artists receiving the Spotify nod on Tuesday include Ice Spice, Destroy Lonely, Finesse2tymes, Central Cee, SleazyWorld Go, Babyface Ray, Saucy Santana, 2Rare, and Real Boston Richey.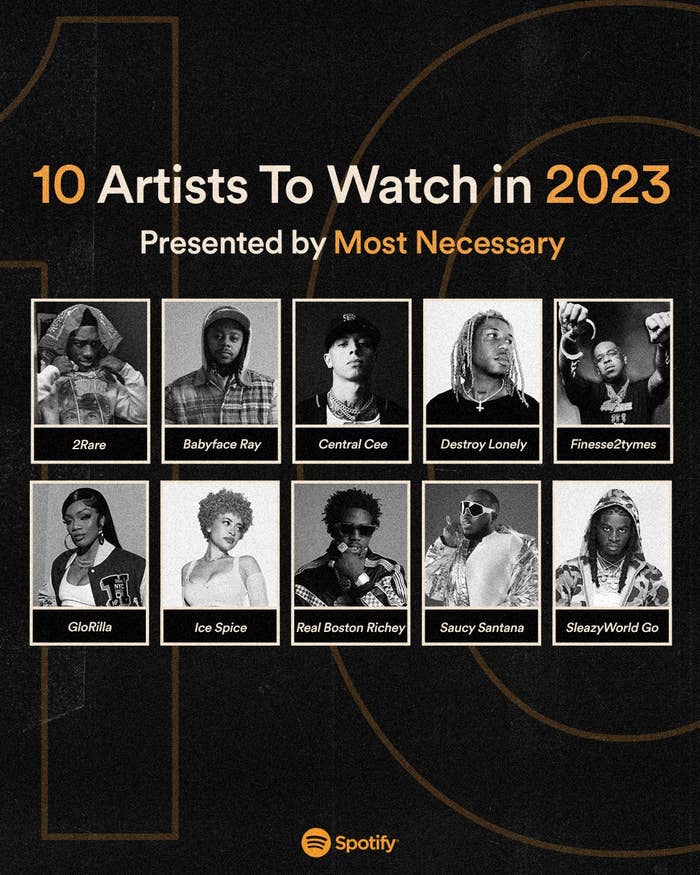 "We love playlisting relatively unknown artists on playlists like Most Necessary, among others, and watch them grow into acts with millions of monthly listeners on Spotify," Chery told Complex. "Today's upstart is tomorrow's superstar. This year's 10 Artists To Watch in 2023 presented by Most Necessary provides a snapshot of where hip-hop is heading in 2023 and beyond."
Below, give the Most Necessary playlist a spin.