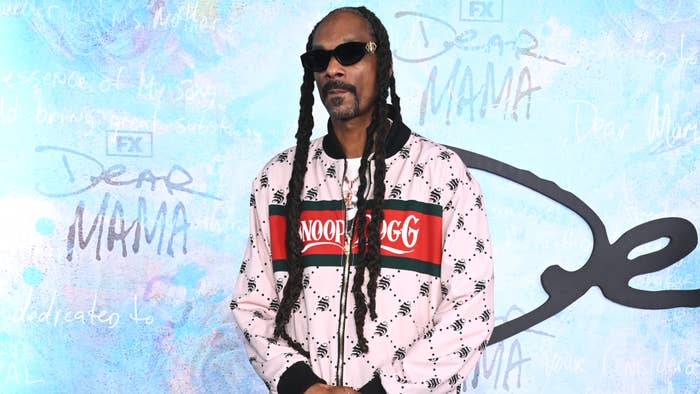 Snoop Dogg is throwing his support behind striking Hollywood writers, all while pointing to how the issues they're up against are currently permeating all creative industries.
Speaking alongside Larry Jackson at a panel on Wednesday with Variety's Shirley Halperin, Snoop shouted out the Writers Guild of America strike as an example of how other artists need to start approaching the existential issues facing their work.
"The writers are striking because [of] streaming, they can't get paid," Snoop said. "Because when it's on the platform, it's not like in the box office."
Adding to his comments, Snoop turned his attention to streaming at large, explaining that such models are indeed profitable—although not at the level one would think for those who are actually doing the work. Your favorite TV show or movie, for example, would not exist without writers who put every ounce of their heart onto the page without a guarantee that what they're working on will ever see the light of day.
"I don't understand how the fuck you get paid off of that shit," he said. "Somebody explain to me how you can get a billion streams and not get a million dollars? …That's the main gripe with a lot of us artists is that we do major numbers … but it don't add up to the money. Like, where the fuck is the money?"
For now, it's not clear how long the current WGA strike will last. The strike officially launched on May 2 after studios rejected proposals from the guild, including ones focused on streaming residuals and the use of A.I.
On a macro level, this is the latest chapter in the forever fight of artists against real-life movie villain CEOs who are occasionally pretty good at pretending to care about art—only to consistently make moves to steamroll over those making it at the first sign of another boost to their bank account.
For more on what's at stake with the WGA strike, read the guild's official statement here.